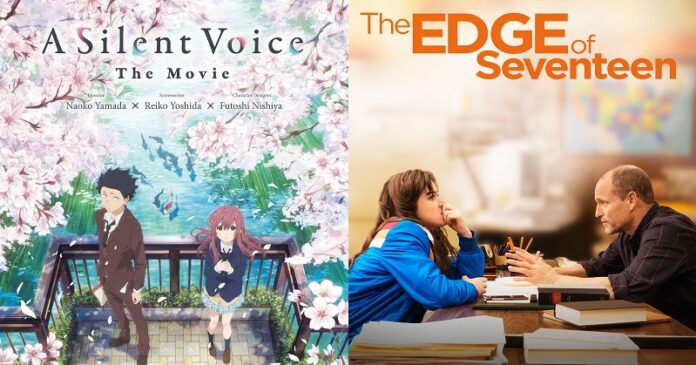 It can be difficult to choose the best movies on Netflix movie to watch. It's happened to all of us. Starting from best Netflix original movies to movies from other production, it got everything. You've made the decision to see a film. You get access to the complete Netflix library, including a condensed list of movies you've already marked to watch at a later time. Then there's the matter of making a decision.
You need to discover something that matches your mood or that you and your friend/significant other/couch companion can agree on. You browse for hours, and by the time you find something you think might be the one, it's too late, you're too weary, and indecision has triumphed.
From classics to hidden gems to new releases and beyond, we've combed through the collection and compiled a list of the best films now accessible for streaming.
Here's the list of the top 10 best movies on Netflix to watch by movie lovers:
1. Blue Jay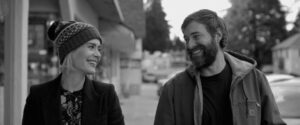 It's worth addressing the two leads in the first sentence because the film is an intimate, black-and-white representation of only two people. Sarah Paulson (The People vs. O.J.) and Mark Duplass (Creep) feature in Blue Jay.
He is, of course, Jim, a typical guy with problems who runs into his high-school sweetheart Amanda at the grocery store in this highly detailed dialogue-driven drama. Her sister is having a baby, therefore she is only in town for a short time.
Amanda agrees to meet him for coffee; later, they acquire beer and jellybeans and end up recreating funny films at his late mother's house. Amanda agrees to get coffee with him, and then they go out for beer and jellybeans, recreating goofy videos they used to create when they were in school at his late mother's house.
If it weren't for the heartfelt realism of the performance, and all the small nuances that the two leads bring to the screen, this could easily become a soppy affair. It's impossible not to see their chemistry.
2. The Fear Street Trilogy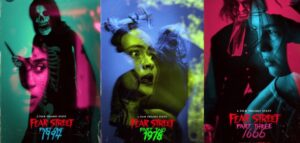 The Fear Street trilogy, unquestionably one of the best Netflix originals ever, is the ideal binge-watch. This film adaptation of the R.L. Stine books is part of a three-part horror film series, each with its own tone and twist on the slasher genre, and all linked by characters and mythology.
Fear Street: 1994 sets the scene for the action, introducing the community of Shadyside, where horrible things seem to happen all the time. A group of adolescents is pursued by a slew of serial killers from the town's history, only to discover that the culprit may be the result of a centuries-old curse.
Fear Street: 1978, the second film, is a slasher set in a summer camp that delves into Shadyside's past to relive a tragic event while revealing a dark secret. Fear Street: 1978, the second film, is a summer camp slasher that goes back into Shadyside's past to recount a horrific occurrence while exposing more of the mythology until Fear Street: 1666, the third and final film, serves as an origin narrative for the curse and the Shadyside Witch. It is one of the best Netflix original movies.
3. The Trial of Chicago 7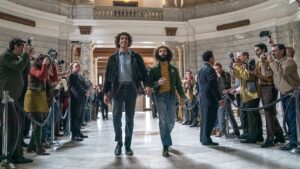 The dramatization of a regrettably true American tragedy from the mid-last century comes from Aaron Sorkin, the writer of everyone's favorite 2000s political drama, The West Wing, The Social Network, and the maestro of the "walk and talk." At the Democratic National Convention in Chicago in 1968, several groups from across the country converged to protest the Vietnam War.
The Chicago cops met them in full riot gear, ready to harm the nonviolent demonstrators. Eight of them were arrested for inciting unrest five months later (after charges against Black Panther leader Bobby Seale were dropped).
The film describes the trials that followed, as the title suggests, and highlights the continuing ong. The film depicts the subsequent trials, which reflect the still-ongoing fights inside American society and politics: racism, ineptness, corruption, complacency, you name it.
While this isn't necessarily an ensemble cast, the amount of unlikely famous faces in this picture is off the charts: Yahya Abdul-Mateen II, Sascha Baron Cohen, Joseph Gordon-Levitt, and Eddie Redmayne. It also stars John Carroll Lynch, Frank Langella, and John Doman, alias Bill Rawls from The Wire, as well as some of the best supporting actors in American television history. It is one of the best movies on Netflix.
4. Divines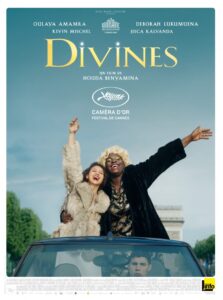 Director Houda Benyamina's first feature film, which won a Camera d'Or, the Cannes Film Festival's debutant's prize, is fast-paced and full of energy. It tells the story of Dounia (Oulaya Amara), a mouthy teenager who is dissatisfied with what society has to offer her. It is set in the impoverished suburbs of Paris, the infamous banlieues. She's enraged, and she demands more.
As a result, she and her best friend Maimouna (Déborah Lukumuena) resolve to finally get some money as a drug runner. While there is clearly some feminism in the film, it is not at the heart of what it is about. It's about the economic reality in a society where there's a lot of poverty and a lot of inequality.
It's about the economic realities of life in a poor country, and it's about two friends and their quest for freedom at any cost. A thrilling and thought-provoking debut, aided by Amara's outstanding performance. It is surely in the top 10 movies on Netflix.
5. Enola Holmes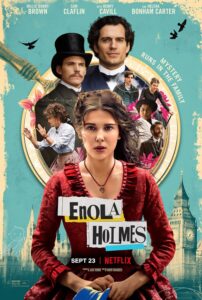 Enola Holmes is one of the most adorable and enjoyable Netflix original films to date. The historical mystery follows Millie Bobby Brown's eponymous character, who is the youngest Holmes sibling and was raised mostly alone by her single mother and is based on Nancy Springer's novel series of the same name. When she discovers her mother is missing one day, she takes matters into her own hands and travels to London to investigate the situation.
Enola follows leads and hunts for clues bravely, but the film is also an unexpectedly emotional mother-daughter story with legitimately feminist themes. The script genuinely considers what it means to be a wretched person.
The script truly considers what it means to be a woman in a man's society in a way that is organic (and crucial) to the plot. Brown gives one of his best performances, but Henry Cavill as Sherlock Holmes himself is also a joy to see. You'll be pushing Netflix to make more sequels after the film is finished.
6. The Social Network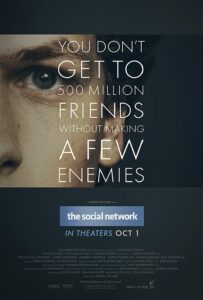 The movie The Social Network is a work of art. It's also one of the most watchable films of all time. Rarely has a director and screenplay duo been so well-matched, with David Fincher and Aaron Sorkin highlighting one another's greatest instincts while dampening the other's worst.
This cool, insightful drama is far more than a "Facebook" film, as it exploits Mark Zuckerberg's dramatic "birth story" of Facebook to tell a much bigger story about what happens when the people in charge of the world's most powerful corporations are barely out of college.
The rise and fall of Facebook founder Mark Zuckerberg have a legendary air to it, with philosophical concerns like "was it worth it in the end?" This film, on the other hand, isn't just about romance. However, this film rules like no other. Trent Reznor and Atticus Ross' Oscar-winning soundtrack is an all-timer, as are the performances, the script, and the direction.
7. A Silent Voice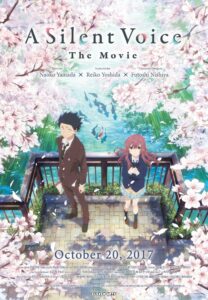 Sensitive viewers will certainly feel aversion toward the main character, Shoya Ishida while watching A Silent Voice — and you should, given what he did as a child. You could even feel compelled to leap into your screen and defend Shouko Nishimiya, a deaf newcomer to the school.
The story depicts a high-school bully's guilt and misery as he attempts to atone for his past wrongdoings, illustrating that even the cruelest among us may experience feelings of humiliation and regret. While the narrative is heartbreaking, it also offers hope by demonstrating how to both beg for and grant forgiveness.
Aside from the excellent script, animation, colors, and score, each shot in A Silent Voice is a work of art in its own right. Ranked in top 10 movies on Netflix.
8. The Edge Of Seventeen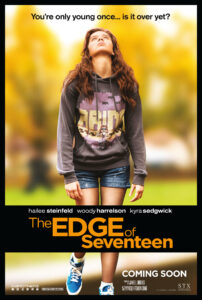 A fantastic, humorous teen comedy—possibly the greatest in a long time! Hailee Steinfeld portrays Nadine, a high school junior in the height of her anguish and awkwardness, in a powerful performance. Her ups and downs with family, friends, and lovers (or lack thereof) give her the all-too-common idea that life is unpleasant for people her age.
When Nadine's father passes away and her sole friend has an unexpected relationship, things become even more confusing. Her demeanor and sense of humor will aid her in seeing past her issues and gaining a better understanding of what's important in life, allowing you to be a privileged observer of this intelligent and fascinating coming-of-age story. One of the best movies on Netflix India.
9. Only Yesterday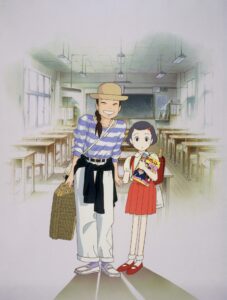 Almost anybody can connect to this beautiful, realistic, and nostalgic anime film about childhood. Taeko Okajima, twenty-seven years old, is traveling to the countryside by train in 1982. She had flashbacks to her past, especially from elementary school, when she was stealing glances at a boy and navigating puberty.
The film jumps back and forth between past and present, leaving one nostalgic for summers gone by and stupid quips between playmates. Only Yesterday not only tells a narrative about Taeko's history, but it also tells a story about her present, and the plotline's reality, along with the stunning animation, captivates you.
10. La La Land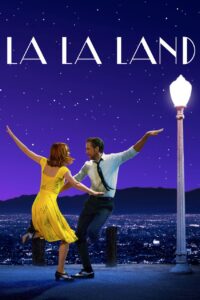 In this Oscar-nominated musical, a barista and aspiring actress (Emma Stone) meets and falls in love with a struggling jazz pianist (Ryan Gosling). It's hopeful, endearing, and devastating all at the same time. It is one of the most-watched movies on Netflix.
Read more: 10 Romantic Web Series In India To Watch On Netflix