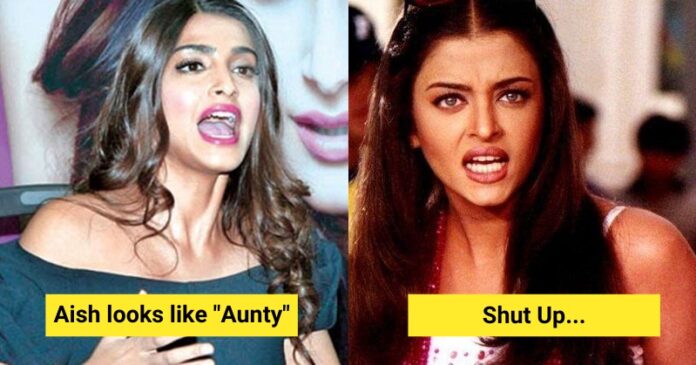 It is not uncommon for celebs to indulge in a fight, but when the media digs the story with great interest, the situation sometimes turns ugly. Actresses don't get away with an argument so quickly. When Bollywood's talented beauties get angry, then the catfight gets hard to settle. So, here is the list of Catfights that the industry might want to forget.
1. Priyanka Chopra And Katrina Kaif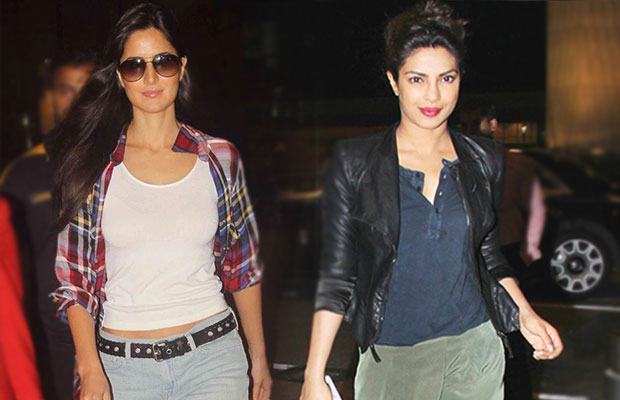 The Two biggies of Bollywood have a tough time getting along. It all started when both the actresses wanted to be The Showstopper at an award show, but PeeCee backed, calling it her greatness. Kat stated that she was the obvious and initial choice. And media took their fight to different heights. But things are changing slowly for them.
2. Karishma Kapoor And Raveena Tandon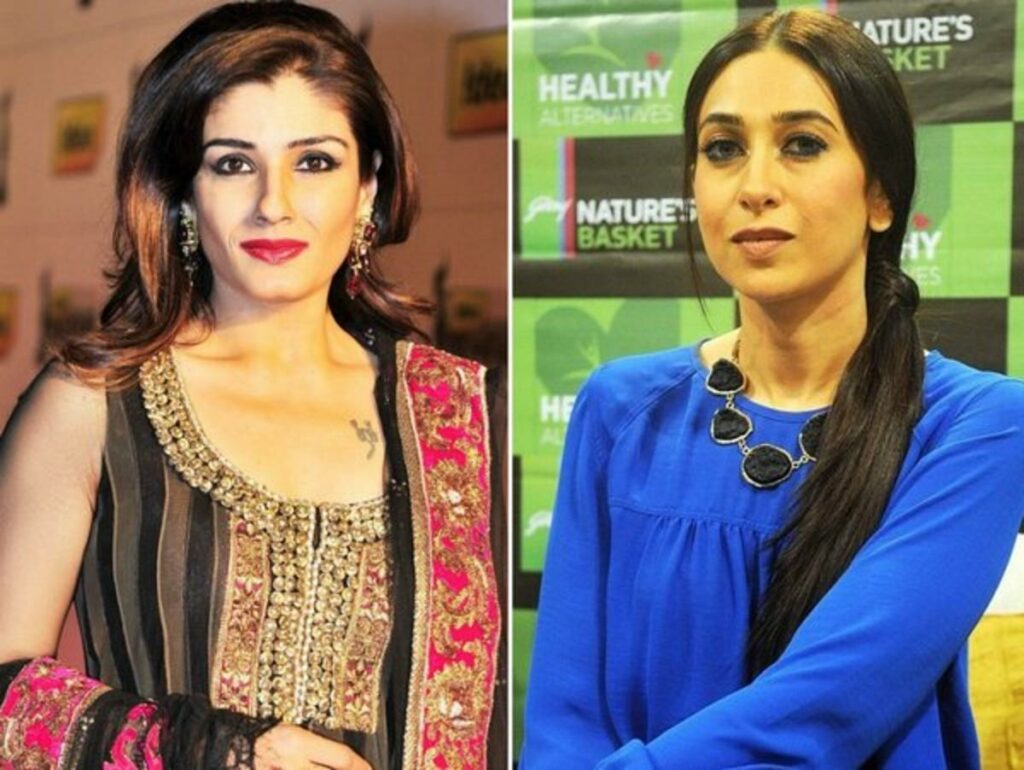 Both worked together in Andaz Apna Apna and followed after that became the talk of the town. They never got along after that. Even Farah Khan revealed they both made fun of each other during a song shoot.
3. Rani Mukherjee And Aishwarya Rai Bachchan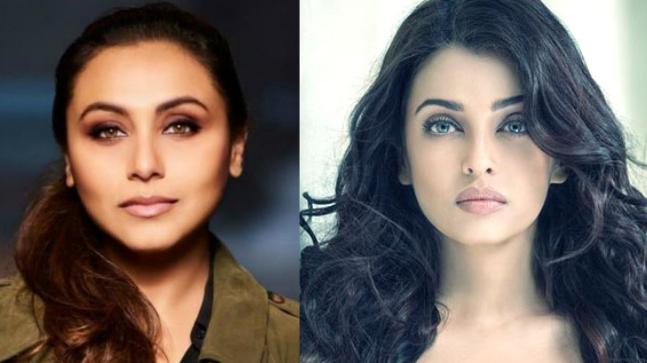 Both the bold ladies of the industry don't like each other's company. Rani was rumored to be in a relationship with Abhishek Bachchan during the filming of Bunty Aur Bubli. Rani wasn't invited to Abhishek's and Aishwarya's wedding too.
4. Sonam Kapoor And Deepika Padukone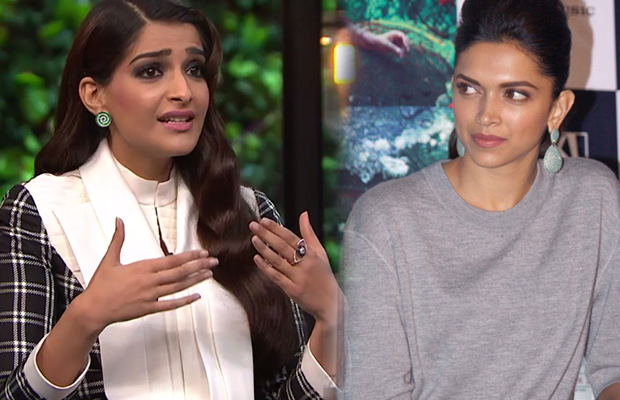 The differences grew between the fashion Divas when the news broke out that Ranbir Kapoor broke up with Sonam for Deepika.
5. Deepika Padukone And Bipasha Basu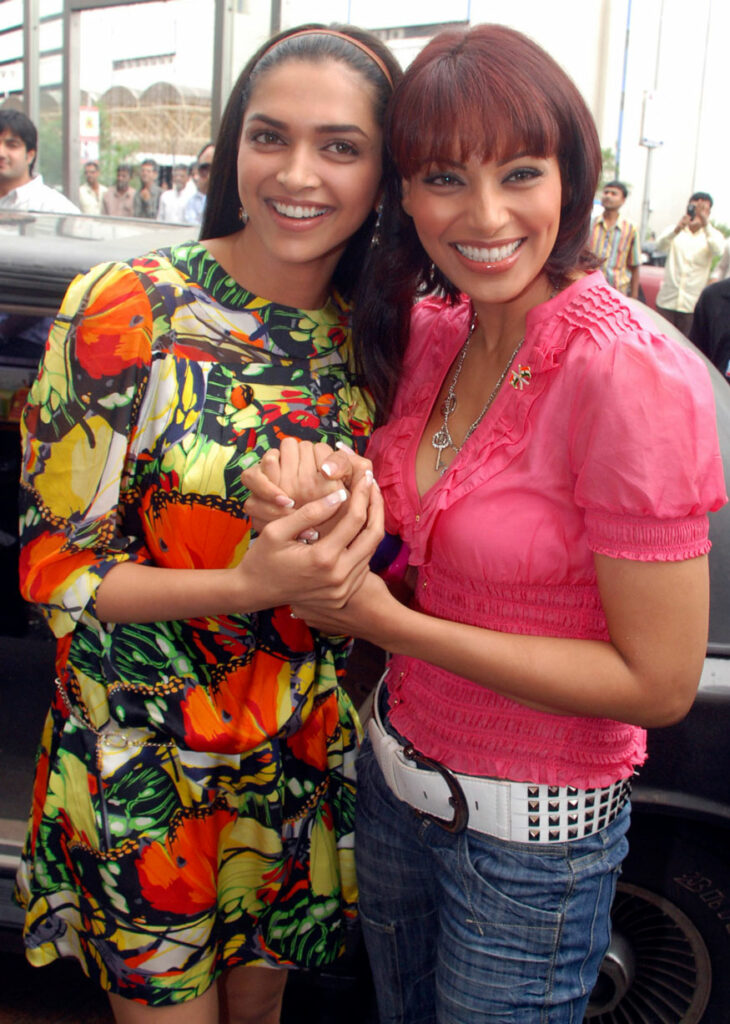 When they worked in Bachna-E-Haseeno, Deepika was already dating Ranbir Kapoor. Deepika wasn't entirely happy between Ranbir and Bipasha's chemistry in the movie. This didn't go well, and they both do fine without each other.
6. Rekha And Jaya Bachchan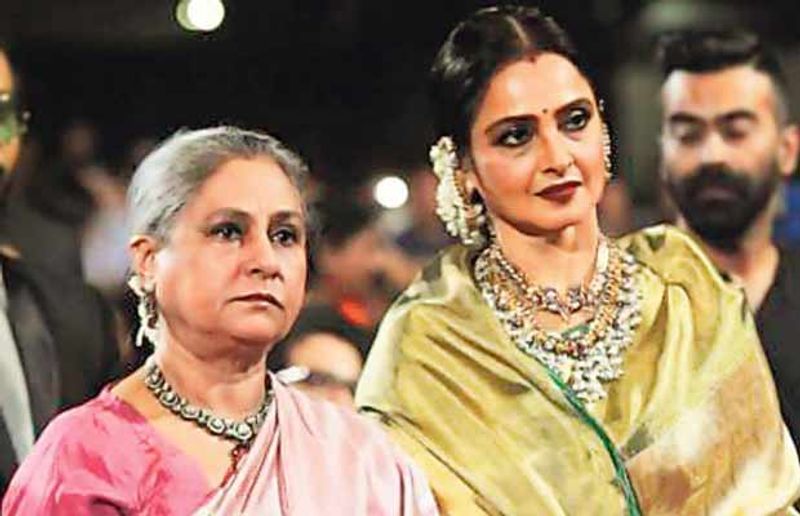 Fans pushed this infamous rivalry to great extents. Everyone knows why they both don't get along- Amitabh Bachchan and fans leave no room for settlement either.
7. Kareena Kapoor And Bipasha Basu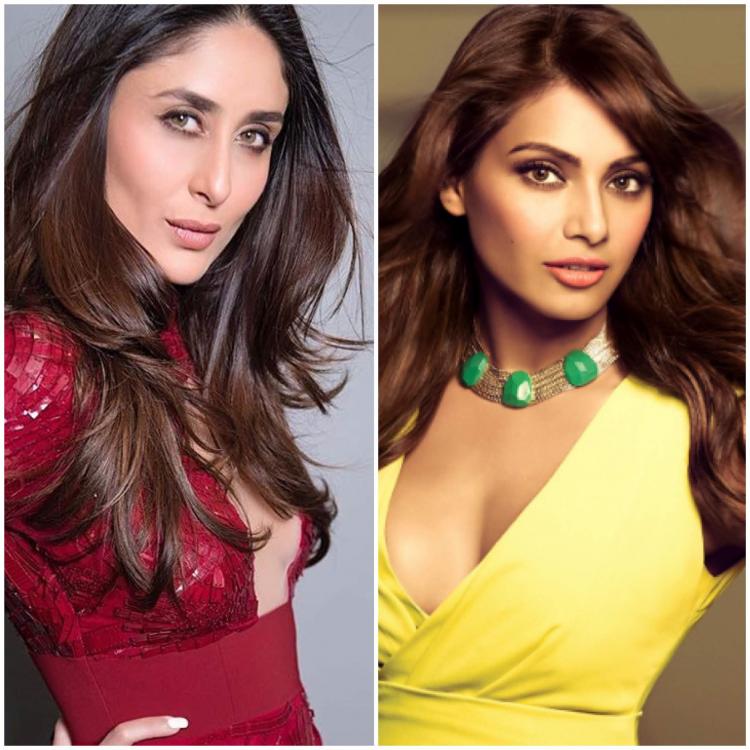 During the shooting of Ajnabee, it has been reported that they both indulged in a fight where Kareena lost her temper slapped Bipasha. They never did a movie together since.
8. Sonakshi Sinha And Zareen Khan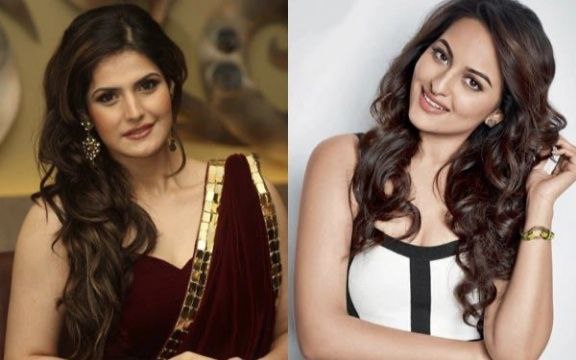 Salmaan Khan launched both the actress in the industry. Fans loved them both, but the chemistry between Zareen and Salman was more appreciated. And Sonakshi didn't receive the news very well. 
9. Madhuri Dixit And Sridevi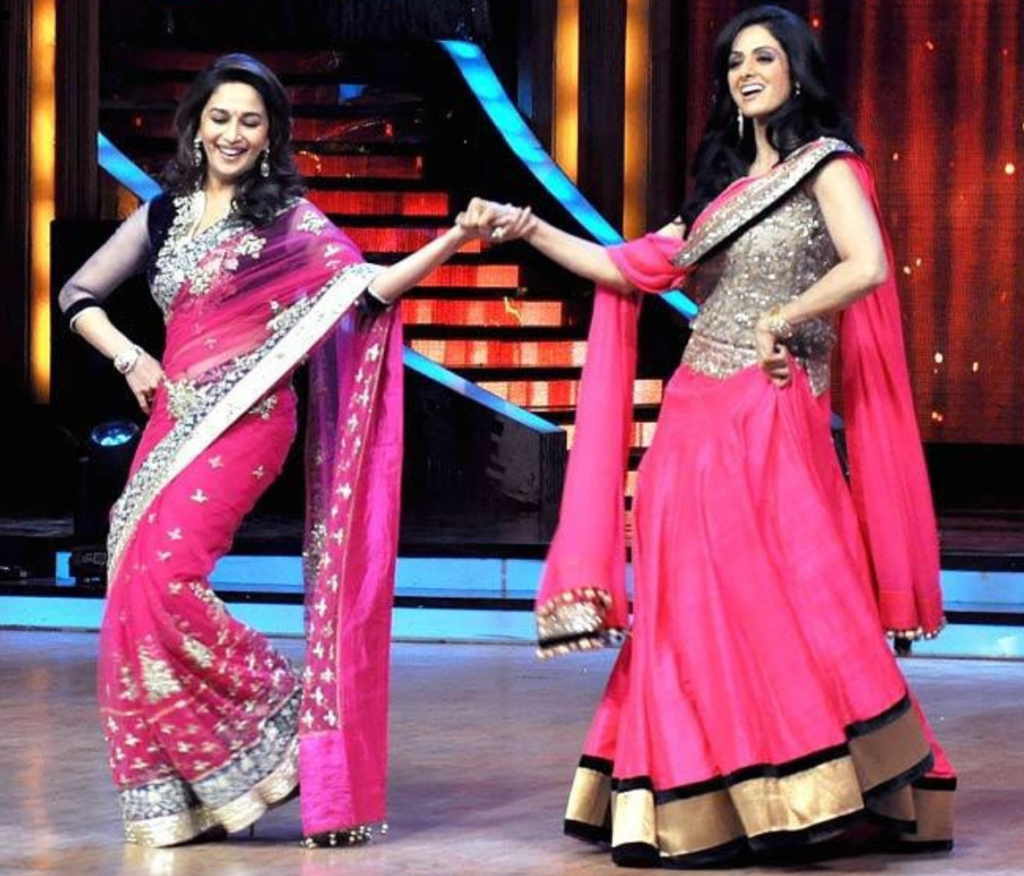 Both legends were each other's biggest competition in the industry. Both known for their sharp looks and great dance and their acting, they were fan's favorite. This competition made them rivals. But later, they settled on their differences and were seen together in a reality show.  
10. Aishwarya Rai Bachchan And Sonam Kapoor
When Sonam took over Aishwarya Rai's brand endorsement and later called her AUNTY, things certainly didn't go well. Aishwarya also denied walking on the red carpet with Sonam at the Cannes Film Festival.
11. Zeenat Aman And Parveen Babi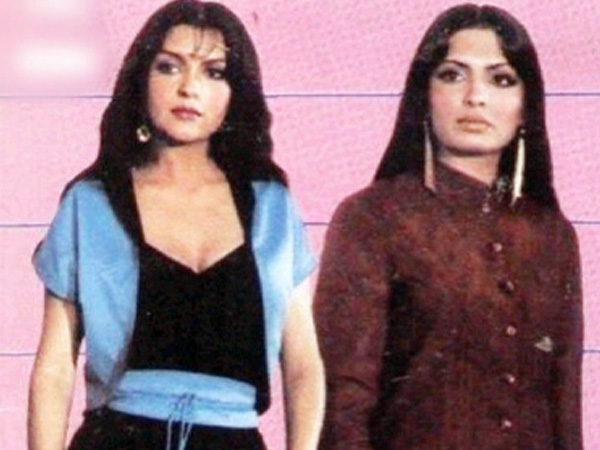 The veteran actresses didn't also get along. Mainly because they were each other's biggest competition in the industry.
12. Chitrangada Singh And Poonam Pandey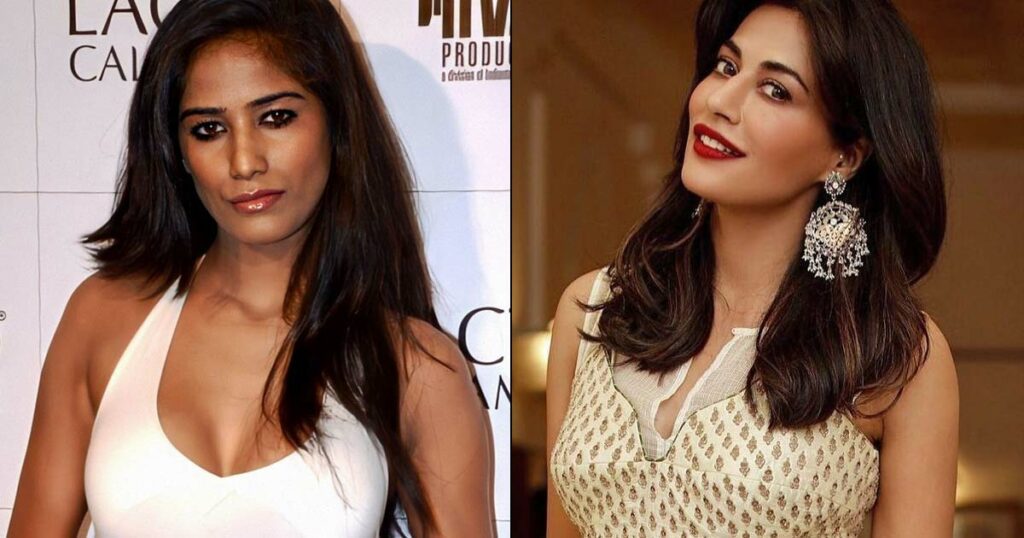 Poonam Pandey is infamous for her comments and tweets. When she offered to strip if India wins the World Cup, Chitrangada couldn't resist criticizing Poonam. And Poonam stated that Chitrangada did it to get attention, and the controversy began.
13. Madhuri Dixit And Juhi Chawla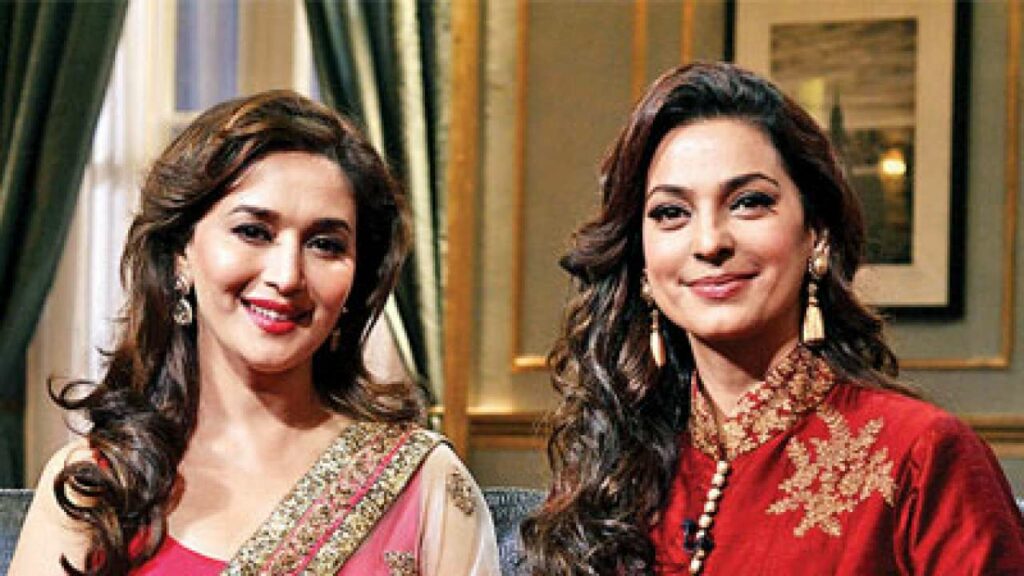 Back in the 90s, both the ladies were each other's competition. However, they featured in the movie Gulaab Gang. Juhi stated in an interview that many films were offered to them together but she refused to do that.
14. Deepika Padukone And Katrina Kaif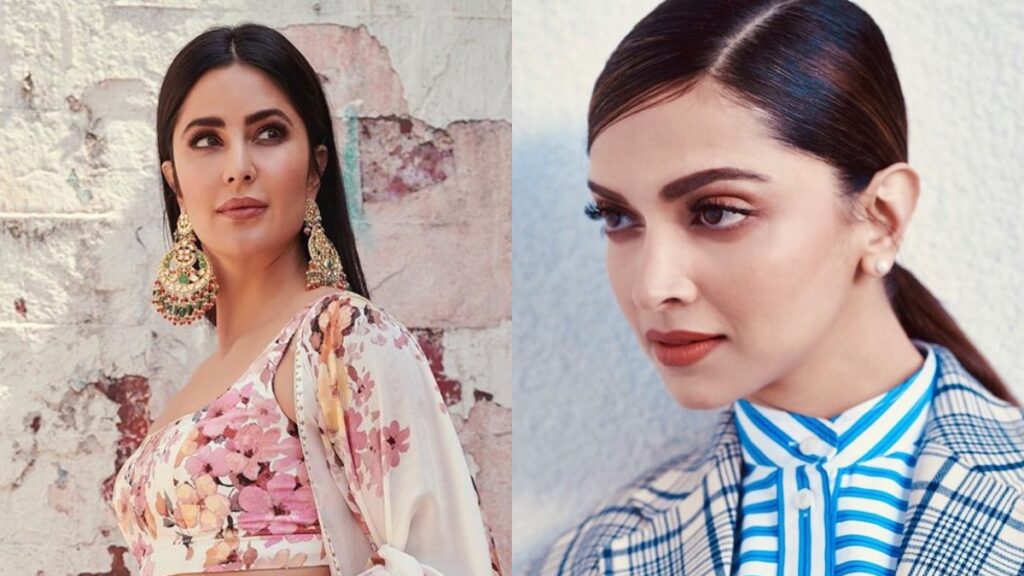 Ranbir Kapoor again was reponsible to effect Deepika's relation with Katrina. It is said that Ranbir left Deepika for Katrina. But things are going well between them. Katrina also attended Deepika's wedding reception.
15. Priyanka Chopra And Kareena Kapoor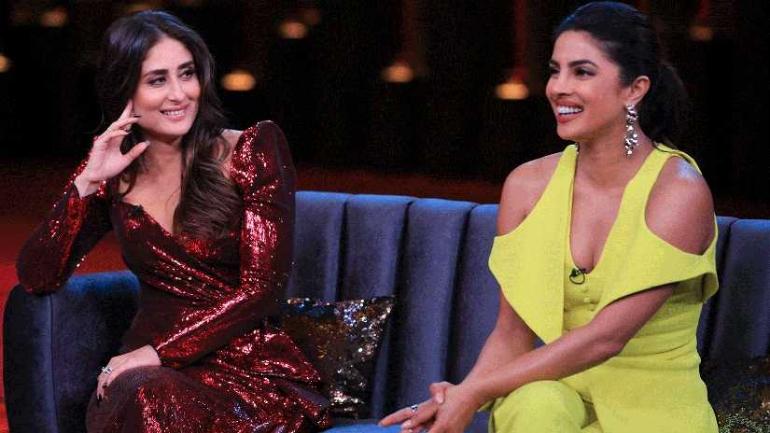 Kareena And Priyanka are two actresses who have proven themselves to be the industry's biggest stars, but things initially didn't go right between them. Kareena called Priyanka's accent fake. Priyanka also has dated Kareena's ex-boyfriend Shahid Kapoor. However, they both have grown over their Diva style have accepted each other to be great actresses. They were also seen together in Koffee With Karan.