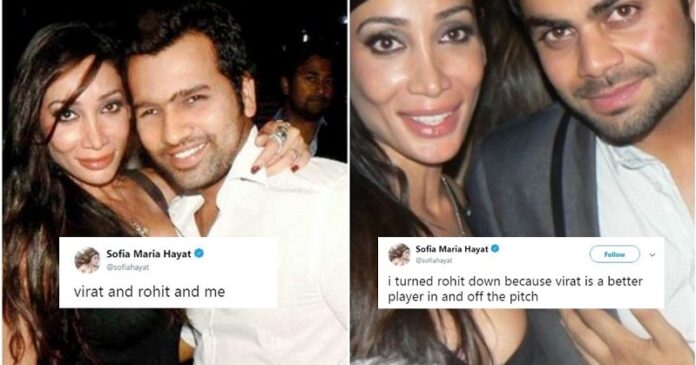 Before tieing knots with Ritika Sajde in 2015, The Indian strike batsman Rohit Sharma was once in a relationship with Sofia Hayat, a British model, singer, and actress. She was also a participant in Big Boss 7 in 2013. It has been a long time since they have been in a relationship, but that doesn't bother Sofia to bring back those memories on social media. She, from time to time, re-visits her relationship with the Indian opener.
Sofia Hayat's Obsession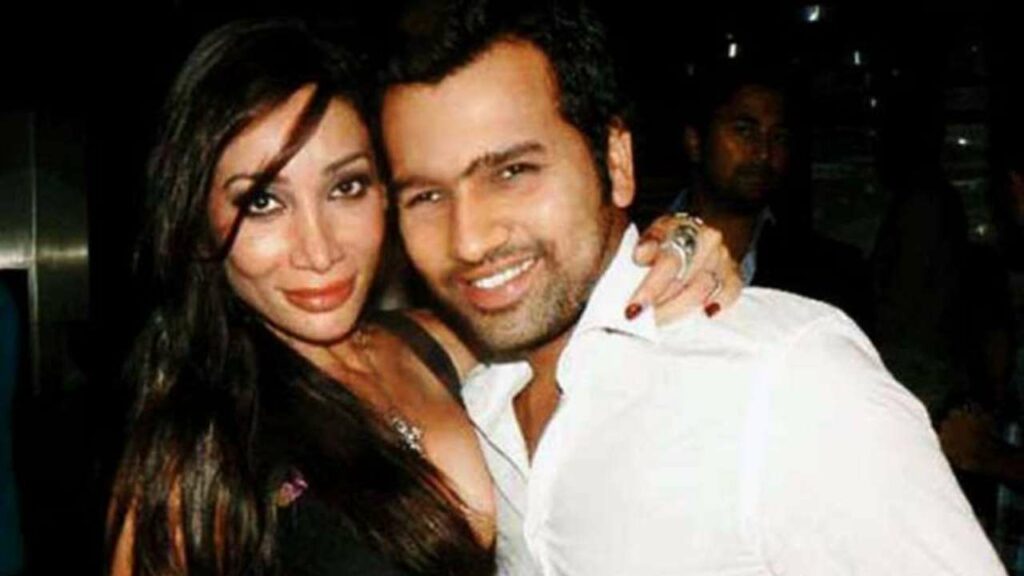 Sophia Hayat has said that she is right now working on a book on her life. And the book certainly is going to express her feelings towards Rohit Sharma. She has also publicly admitted that the Indian opener kissed her on the first meet at a club in London.
In an interview with Spotboye, she said that the two were very fond of each other's company. But she might be struggling to keep up with the story as in 2017; she tweeted about blocking Rohit Sharma on Instagram. However, many people criticized her and called her actions publicity stunts. She said,
"I met him in a club in London. I was celebrating the wrap of a movie I had done. I was dancing when a friend of mine from the movie's set introduced us. My friend told me 'he is Rohit Sharma' but I really didn't know as I don't see cricket much."
She continued by saying,
"Anyway, we got talking to each other and soon moved over to a quieter place in the club. It went pretty quickly from there. He kissed me. It was pretty nice. After that, we danced together."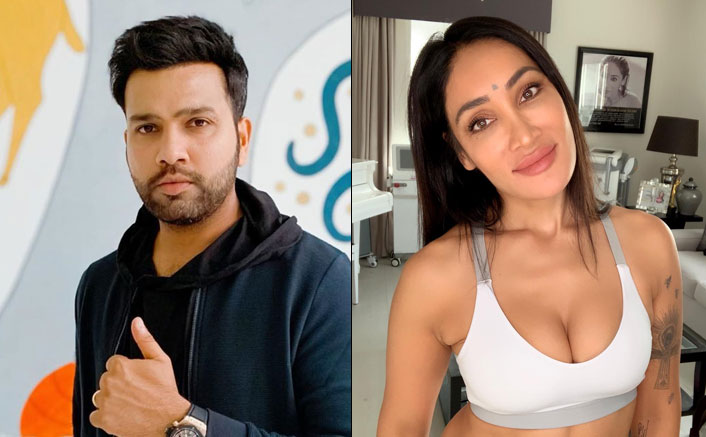 She also revealed that after that meeting they started to meet frequently and tried to get to know each other. She said,
"We were two individuals enjoying each other's company and intimacy. We spoke a lot about how fans react if you don't play well. He was quite sensitive to reactions from fans directed towards not just himself but even me. He was quite protective."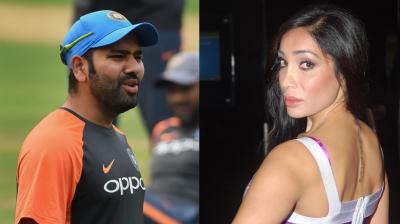 She further added,
"The media had got the whiff of us because I think we were spotted in hotels and rooms. Someone must have tipped off the media. My manager spoke to me about all that was happening and I remember telling him that I didn't want to go public because I wanted to respect the relationship."
Social Media Effect On Rohit Sharma
Her claims buzzed talks on social media. Today, Rohit Sharma is happily married to Ritika and blessed with a beautiful daughter, Samaira Sharma, in 2018. However, the fans didn't let the controversy resolve so quickly. Some were enthusiastic enough to dig up very old tweets of Sofia Hayat. And some of them were pretty interesting.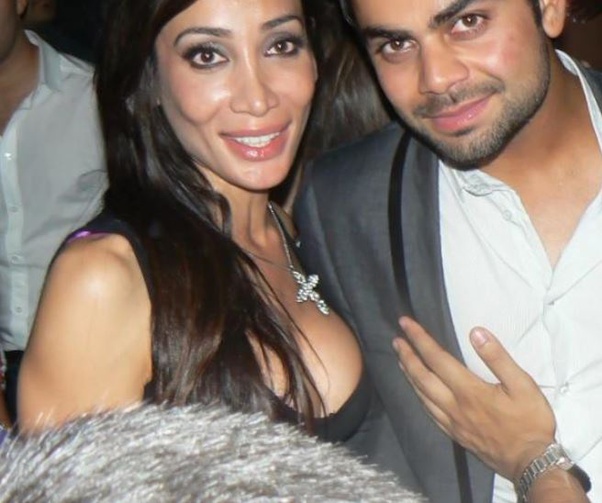 The old tweets weren't only confined to Rohit Sharma but dragged along The Indian Cricket team captain, Virat Kohli. It seems that Sofia tried her best to dig out some spiciest news. In her 2012 tweet, she claimed that she broke up with Rohit Sharma for Virat. And she might have spoken a little harshly towards the Indian opener.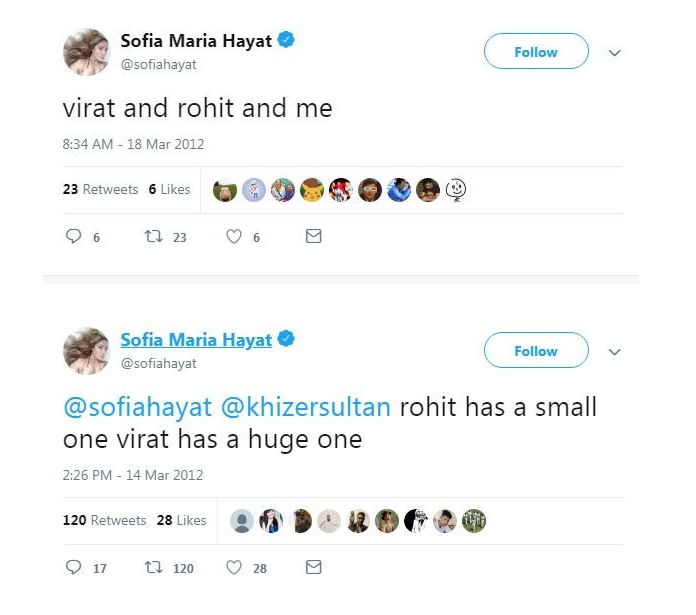 But again, in 2014, she raised some inappropriate comments on Rohit Sharma after his brilliant victorious knocks back then.

Cricket fans are always supporting Rohit Sharma, and we love to see him grow each year. We wish the best to the Indian skipper and his family and hope he keeps breaking many more records for his country.