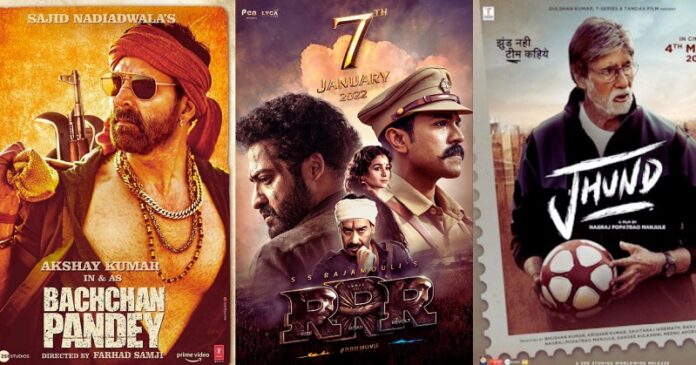 With movie theatres and theatres reopen around the country as the virus subsides, audiences are set for a treat. The previous year saw some fantastic work in film, and this year promises to be no different. To make things even more exciting for Bollywood fans, there are some fantastic films coming out in the next month. For all you moviegoers out there, here's a look at all the Bollywood films that will release in March 2022!
Here is the list of Bollywood films releasing in March 2022.
1. Jhund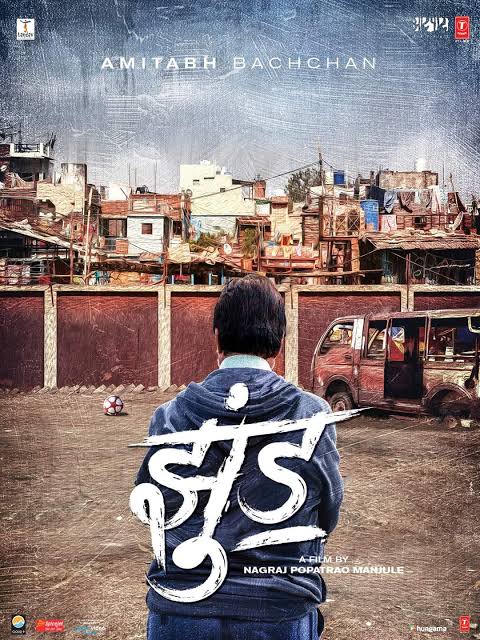 The narrative centers around Vijay, a 60-year-old retired teacher. He started a non-profit organization called 'Slum Soccer.' The NGO served as a rehabilitation center for street children. In the NGO, these street youngsters had kept away from drugs and bad company. They get taught to be flawless and disciplined soccer players. Vijay overcomes all obstacles in order to establish a great squad of these soccer thugs.
Cast – Amitabh Bachchan plays the role of Vijay Barse in the film. He gets joined onscreen by Akash Thosar and Rinku Rajguru.
Genre – Indian biographical sports
Director – Nagraj Manjule
2. Radhe Shyam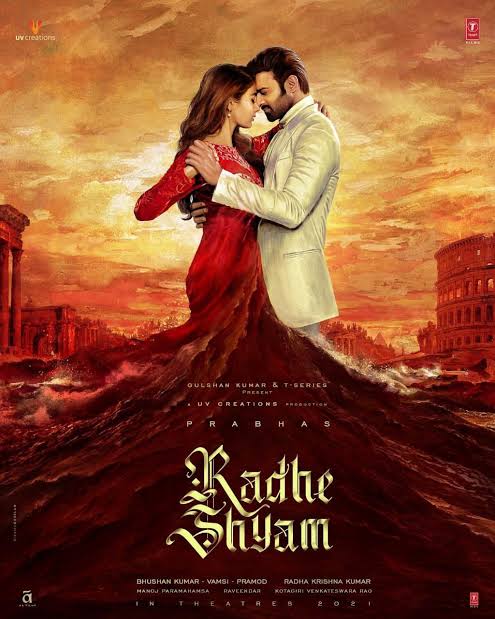 Pooja Hegde and Prabhas feature in this love drama, and the Internet is already obsessed with their chemistry. They will be available on the big screen on March 11, 2022.
Cast – The major characters in the film gets played by Prabhas and Pooja Hegde.
Genre – Indian period and romantic drama movie
Director – Radha Krishna Kumar
3. The Kashmir Files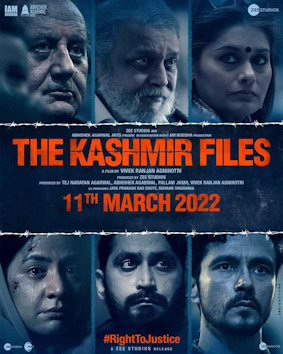 The film, set in Kashmir in the 1990s, is about the flight of the Kashmiri Hindu population. Vivek Ranjan Agnihotri directs the film, which stars Pallavi Joshi, Mithun Chakraborty, and Anupam Kher in prominent roles. The film will get released on March 11, 2022.
Cast – Mithun Chakraborty and Anupam Kher are in leading roles.
Genre – Indian drama and thriller drama movie
Director – Vivek Agnihotri
4. Bachchhan Pandey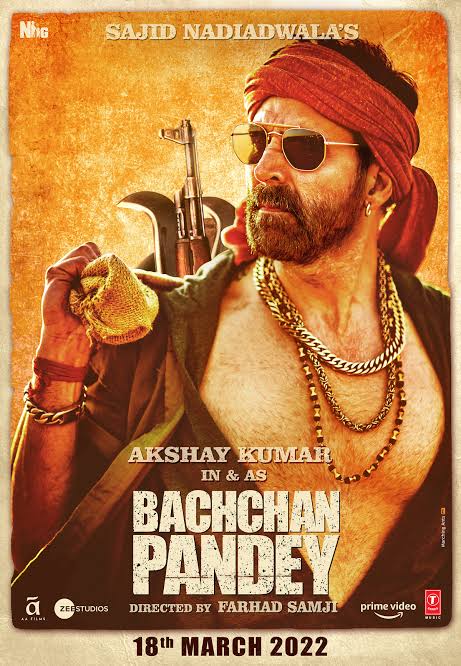 This action-comedy, an adaptation of a 2014 Tamil film, raises expectations with Akshay Kumar, Kriti Sanon, and Pankaj Tripathi in key parts. This gripping drama about a criminal who claims to be a "Godfather" enters theatres on Holi, March 18, 2022.
Cast – Akshay Kumar, Jacqueline Fernandez, and Kriti Sanon are in lead roles.
Genre – It is an action and comedy-drama genre movie. The movie is the perfect treat to make this Holi a spectacular one.
Director – Farhad Samji
5. RRR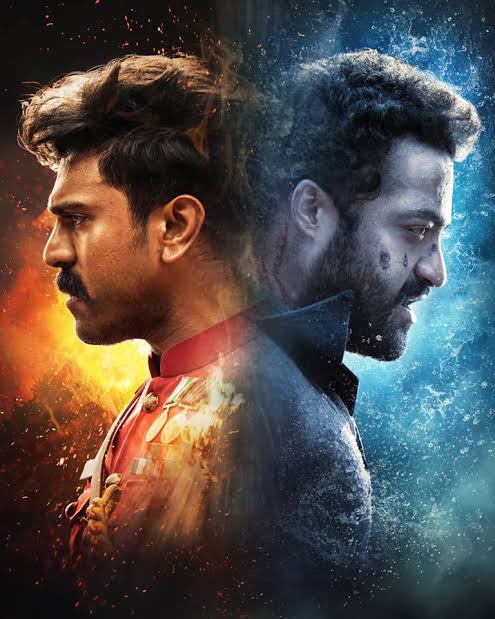 This historical action film, directed by S.S Rajamouli and starring Ram Charan and Jnr NTR, portrays the narrative of two rebels, Seetharama Raju and Komaram Bheem, and their quest for liberation. The film had to get released in January, but owing to the pandemic, it got pushed back until March 25th, 2022.
Cast – NTR Jr, Ram Charan, Alia Bhatt, Ajay Devgn
Genre – Action, Adventure, Drama
Director – Ss Rajmouli
6. Toolsidas junior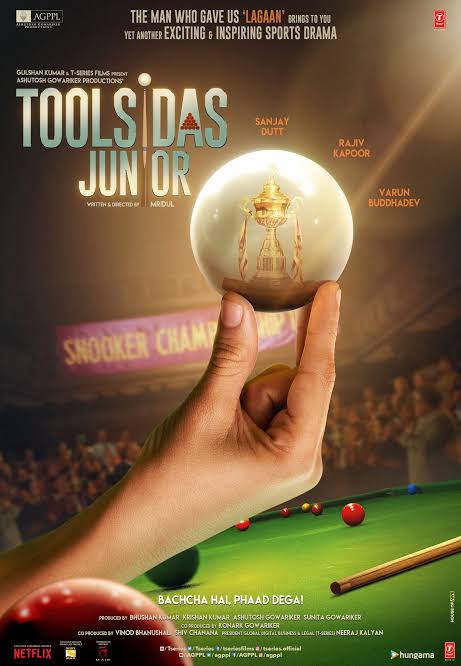 The narrative is set in Calcutta in 1994. We meet Toolsidas (Rajiv Kapoor), who aims to beat champion Jimmy Tandon in a snooker event (Dilip Tahhil). Rajiv, as Toolsidas, wishes to demonstrate to his son Toolsidas Junior that he, too, can become a champion. He does, however, lose the game. Toolsidas Junior establishes a goal for himself to become a snooker champion after seeing his grieving father. When he is unable to locate a mentor, he encounters Sanjay Dutt, who portrays Mohd Salaam.
Cast – Sanjay Dutt, Rajeev Kapoor, Varun Buddhadev
Genre – Drama
Director – Mirdul Mahendra
7. One Story Man Ends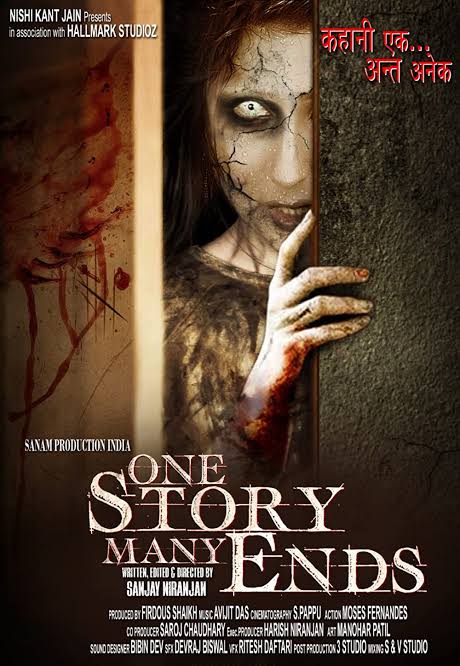 An ambitious actress, a Don, and a commoner; the actress got torn between her job and her love. How will she balance the two? There is also a haunted flat with demonic spirits, which adds a twist. A mystery to get solved. One Story Many Ends' streaming services and release date are yet unclear, but you may remain up to date by monitoring the film on JustWatch.
Cast – Tarun Khanna, Riya Shukla, Raza Murad
Genre – Horror/ Thriller
Director – Sanjay Niranjan
8. 10 Nahi 40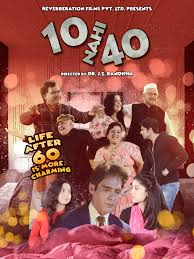 An instructional video that encourages society to understand and care for the elderly. To understand their uncertainties and worries as they near the end of their life. The story begins in a residential community for both elderly and young people. Sumit, the film's primary protagonist, is frequently upset and bothered by the pestering behaviour of elderly folks in his neighborhood. He has disagreements with them from time to time. On the other hand, his sister-in-law Aashi, whom he adores, is constantly concerned with the welfare and care of the elderly. The plot progressively concentrates around how Aashi persuades him to modify his attitude and they decide to create a daycare facility together.
Cast – Manoj Bakshi
Genre – Educational Entertainer
Director – Js Randhawa
9. Bobby Aur Rishi Ki Love Story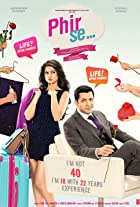 Bobby Aur Rishi Ki Love Story gets directed by Kunal. He also wrote the screenplay for the movie. His most recent Bollywood film, Lahore Confidential, got released in 2021. The Producer is Mohaan Nadaar. Bobby Aur Rishi Ki Love Story's soundtrack got composed by Shaan and Naughty Boy. Vardhan Puri, Amrish Puri's grandson, and Kaveri Kapur, Sheker Kapur's daughter, play the key parts. Bobby Aur Rishi Ki Love Story was Kaveri's Bollywood debut.
Cast – Nisha Aaliya, Atul Sharma, Vardhan Puri.
Genre – Romantic Comedy
Director – Kunal Kohli