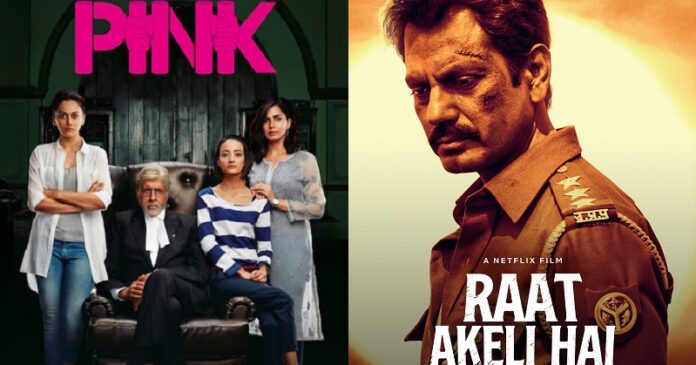 Some individuals consider cuddling up in bed with a wonderful romantic story on TV to be the perfect Friday night activity. There are also individuals who like nothing more than a good laugh. Then there are thriller aficionados, who will only see a film if it makes their heart race, their pulse accelerates, and their teeth bite at their nails in anticipation of what's to follow. Simply called Thriller movies fans.
An adrenaline rush-inducing movie is exactly what we all need from time to time, especially now that the majority of the world is locked indoors and dopamine levels are dangerously low. And, suffice it to say, the temporary halt in normal life has provided us with ample opportunity to delve deeply into the thriller genre.
Here are 15 Bollywood thriller movies available to watch on Netflix:
1. Raat Akeli Hai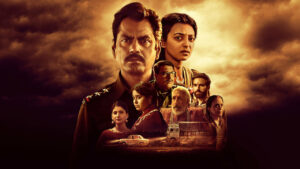 Raat Akeli Hai, starring Nawazuddin Siddiqui and Radhika Apte in pivotal parts, is like an unusual blend between Sacred Games and Gangs of Wasseypur. Despite being a suspenseful murder mystery, the picture is emotionally charged.
The filmmakers make certain that the picture isn't reduced to a bloody chase story; instead, they inject compassion into it. This, combined with the tight storytelling, adds to the overall enjoyment of the film. India's one of the most satisfying thriller movies.
2. Kahaani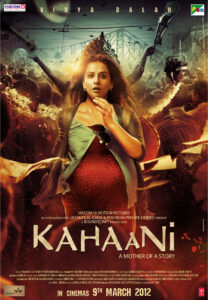 'Kahaani' is a suspenseful mystery thriller that will keep you on the edge of your seat as you follow a woman in her search for her husband, who has inexplicably gone from the face of the earth. Sujoy Ghosh knows how to employ the backdrop and milieu of a thriller to perfection. In the film, the city takes on the role of a secondary character. With its brilliant twists and turns, 'Kahaani' is likely to surprise you. It is one of the mystery thriller movies in Bollywood.
3. Haider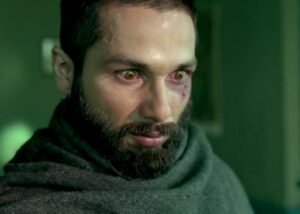 This is, without a doubt, Vishal Bhardwaj's best picture and one of Bollywood's most powerful political flicks. 'Haider,' a modern-day retelling of Shakespeare's Hamlet, is a tale about vengeance and retribution, as well as love for one's homeland and love in general. It is one of the most important films about the Kashmir crisis, and it features possibly Shahid Kapoor's best performance ever.
The film takes a risk by raising political concerns and delving into them in-depth while keeping the audience entertained, which is no small task. Haider is ranked in the top 10 thriller movies in Hindi.
4. Article 15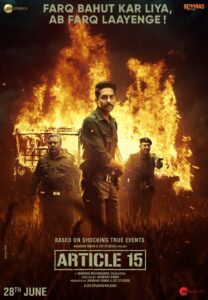 'Article 15′ is a strong, frank depiction of India in the twenty-first century. A vivid and nuanced depiction of a country blinded by its biases and hypocritical tendencies. It was a picture that was sorely needed and so timely. The socio-political problems could not be more real. Likewise, the film's presentation. 'Article 15′ is a violent and hard-hitting piece of work. It's only heightened by the performances.
Ayushmann Khurana's restrained performance is brimming with steely determination. Sayani Gupta is truly remarkable. Zeeshan Ayyub is a one-man show with a lot of styles. It's perfectly balanced by the supporting characters. This movie is counted as one of the best mystery thriller movies in Indian cinema.
5. LUDO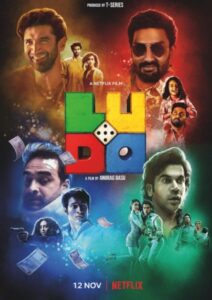 It's impossible not to think of Thiagarajan Kumararaja's Tamil film "Super Deluxe," which is set in a similar scenario. This multi-narrative dark comedy thriller, however, holds its own thanks to excellent storytelling, particularly in the first half, and an outstanding ensemble cast that includes Pankaj Tripathi, Rajkummar Rao, and Abhishek Bachchan.
Although the second half slows the pace, Anurag Basu's 'Ludo' remains a riveting watch. Ludo remained in the top 10 of Netflix's suggesting box for more than weeks. As a result, it is declared as one of the best thriller movies of Bollywood.
6. Talvar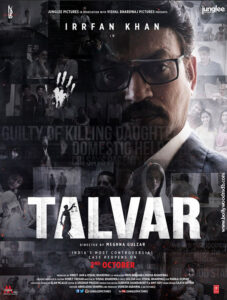 Talvar is based on the investigations and subsequent court rulings in the infamous 2008 double murder case in Noida, which horrified and enthralled ordinary Indian television viewers. Aside from the understated storytelling, Talvar may be the best police procedural in Hindi film.
A picture like Talvar would be difficult to top in the years to come as one of our cinema's best recent attempts at realism within the confines of popular norms. One of the most-watched thriller movies in Hindi.
7. Black Friday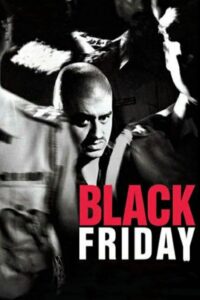 Hussain Zaidi's book inspired Anurag Kashyap's violent drama on the infamous 1993 Bombay blasts. As a result of these events, hundreds of people were killed and many more were injured. The massacre was thought to be retaliation for communal violence against Muslims in Bombay in December 1992 and January 1993.
The tale is centered on Inspector Rakesh Maria's police task force, which was formed in the aftermath of the blast. Because of the sensitive subject matter, the photograph was prohibited (lifted after 20 months). While Kashyap opposes the terrorists' conduct, he portrays violent cops in a negative light. He criticizes both sides in the never-ending Hindu-Muslim wars. The movie made a place in thriller movies on Netflix. You can stream it anytime.
8. Andhadhun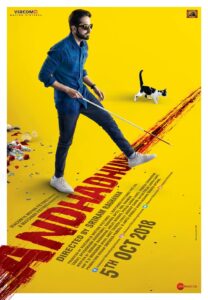 There isn't a single dull or wasted moment in this wonderfully crafted, fast-paced thriller. Sriram Raghavan, a seasoned actor, knows how to hold his audience's attention. And he does so without resorting to awkward ruses or manipulation. With outstanding performances and a strong script brought to life wonderfully on-screen, 'Andhadhun' seals the deal. Ayushmann Khurana, the everyman, and wonderfully adaptable actor give one of the best performances of the year, delivering two massive hits in two very different genres in a single year (thriller and comedy). It's one of the best thrillers movies Bollywood on Netflix.
9. Pink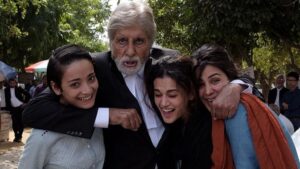 The social thriller by Aniruddha Roy Chowdhury is well-intentioned and well-made. It grabs you by the collar and drags you into its world, shaking you up in the process. More than our values are called into question in this film. Who decides what's good and wrong, what's legal and what isn't, what's acceptable and what isn't? 'Pink' is a message that has been long overdue to be heard, highlighting everything that is wrong with our society without preaching. It is one of the most demanding thriller movies on Netflix.
10. Gurgaon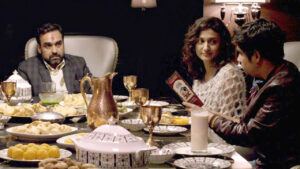 'Gurgaon' is one of the best noir films of the year 2017. Her own brother kidnaps a real estate magnate's daughter. The family tries to find her, but in the process, they uncover other secrets, and things quickly get out of hand. 'Gurgaon,' a well-written and narrated thriller, holds your attention throughout.
11. Talaash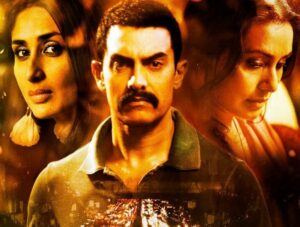 Reema Kagti's Talaash is another gem in the world of Bollywood thrillers. It follows a cop as he investigates a high-profile accident that turns out to be more of an organized crime as the investigation unfolds. Talaash is a story about truth and loss set in a world of deception and desire that entangles you in its web with its carefully threaded story and performances before delivering a final blow that leaves you shaking and clawing at the strands. Talaash is termed as one of the best thriller movies of all time.
12. Wazir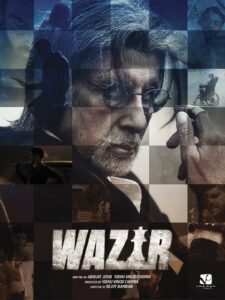 Chess can teach you a lot about life and death, as well as how to masterfully execute each move in order to win. Wazir, directed by Bejoy Nambiar, takes the game as its starting point to tell an elaborately clever revenge thriller about an ex-ATS officer named Daanish who encounters Pandit, the chess master of his dead daughter. As Daanish realizes that Pandit has also lost his daughter (Nina), they form a bond over their shared pain, which leads to the investigation of Nina's murder and threats to Pandit.
13. Karthik Calling Karthik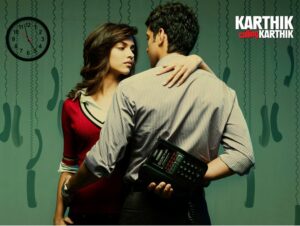 Vijay Lalwani's Karthik Calling Karthik is a psychological thriller that will leave you scratching your head. It follows Karthik, a young, insecure man whose life never seems to go right. He decides to take his own life after being thrown down at every turn but is saved by a phone call from a man named Karthik who promises him a better life.
Karthik's life improves as he follows the counsel of this well-wisher on the phone, but everything falls apart when he goes against him. The enigma of the caller leaves you introspecting as the mystery of the human mind is revealed. It is one of the best thriller movies of all time.
14. No One Killed Jessica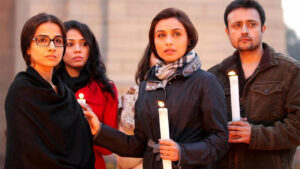 No One Killed Jessica is a heartbreaking depiction of a true story that occurred in 1999. It is a mirror that reflects everything that is wrong with our system. Jessica is murdered by Manish, the son of a powerful politician, in this Raj Kumar Gupta film.
Despite the fact that there were numerous witnesses to the crime, the seemingly open-and-shut case favors the perpetrator due to his power and influence. Jessica's sister, Sabrina, and Meera, a journalist, work relentlessly to see that justice is served and that the corrupt system is brought down.
15.
Badla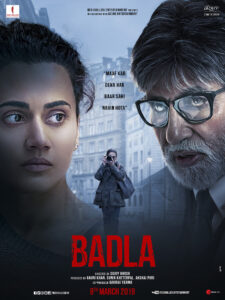 The film Badla, directed by Sujoy Ghosh, is a well-crafted thriller about proving the innocence of a powerful businesswoman accused of murder. A lawyer, who has never lost a case in his entire career, interrogates her repeatedly in order to learn the truth.
You are taken aback when the truth is revealed. Badla leaves you thinking long after you've seen it, thanks to Taapsee Pannu and Amitabh Bachchan's outstanding performances. 
Read more: 15 Hollywood Thriller Movies Dubbed In Hindi & Avaliable On Netflix