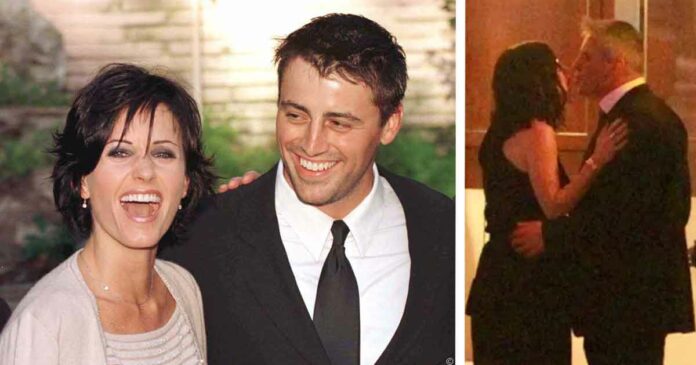 After a long overdue the highly anticipated FRIENDS reunion featuring cast members Lisa Kudrow, Matt LeBlanc, Courteney Cox, Matthew Perry, Jennifer Aniston, and David Schwimmer aired on May 27, 2021. After 17 long years, the FRIENDS cast reunited for the special, and we got to know many secrets that were never discussed earlier.
The cast also appeared in a handful of interviews prior to the premiere of the HBO Special and dished about the reunion as well as the making of FRIENDS. Seeing them discussing the past was a great experience in itself. Jennifer & David crushing on each other was the best thing for any fan. Apart from that, the guys also discussed the 'no dating pact' among them in one of such interviews.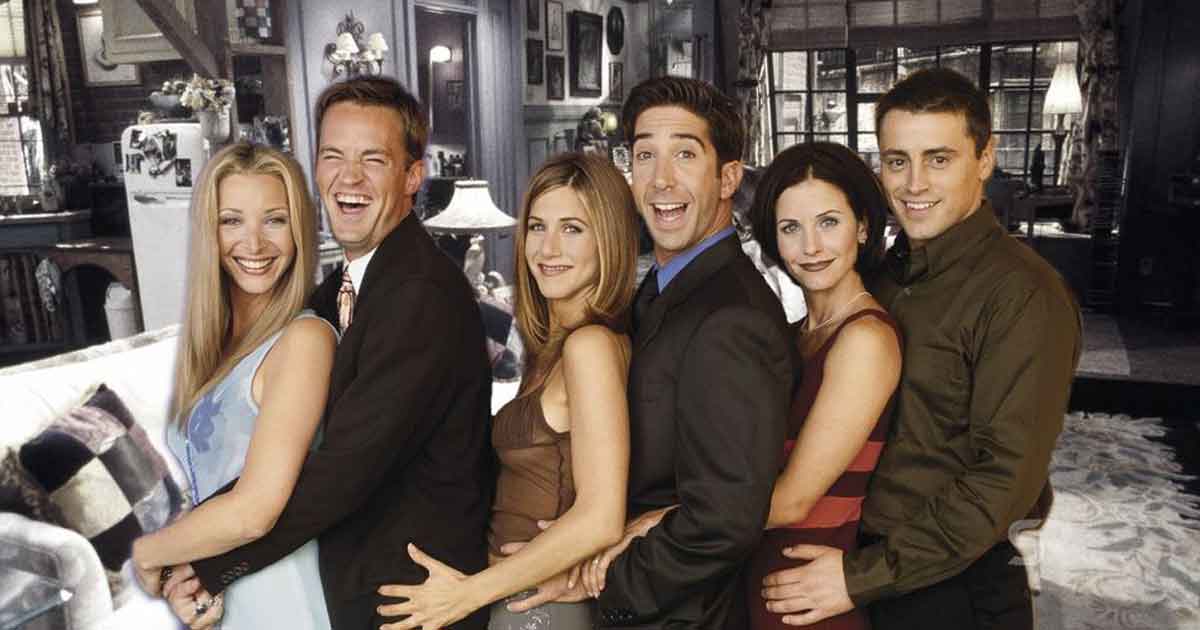 Perry, LeBlanc, and Schwimmer appeared in an interview to promote the FRIENDS reunion where they came across the question about their dating rumors and if they actually hooked up in real. Matthew Perry aka Chandler Bing said there was a rule that they kept their friendship and maintained their friendship.
It was really important for the six of them and the show because if they were hooking up then it might have messed up things. He also explained that James Burrow initiated the rule which worked out pretty well. But did the rule really existed? Or did anyone dare to break the rule?
The time when David was confessing his crush for Jennifer, you might remember it well that Matt LeBlanc stopped him in middle by saying. "B*llsh*t". It was taken as a joke at that moment but what if Matt really knew something? And the cast knows things that we don't. And as friends, Matt just teased David a little but they kept the lid on the secrets as true friends do. Don't you think it's a possibility?
NBC's hit sitcom FRIENDS might have started as a show that highlighted the friendship between six friends in New York City. But it also covered something which most people go through in their 20s and 30s, Dating! As much as it was about friendship, it was also about dating too.
At times, the characters dated their pals from the group, and given their vulnerable age, it's quite natural to get into a real date after the show. Back in time, there were numerous rumors about the cast and we know every dating relationship news was not true. Some of the updates that we heard back then turned out to be rumors, but we would have loved it if that was true. So today, let's check out a few rumors from the past involving the FRIENDS cast that looked almost genuine:
1. Matt LeBlanc And Jennifer Aniston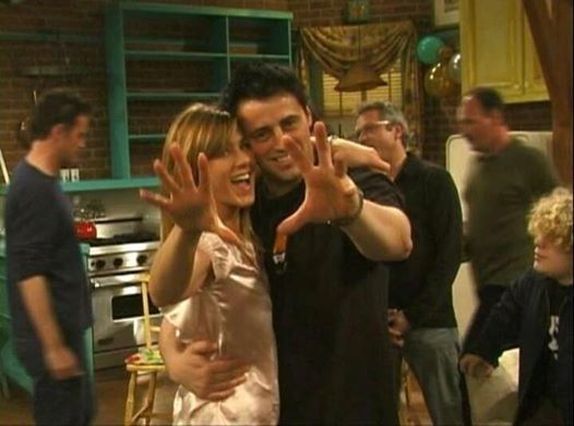 The chemistry between Matt and Jennifer was not much liked by FRIENDS Fans. The writers changed the plot soon enough, or they just wanted it for a brief period only. But there were rumors they had a fling off-screen too. In an article by Jezebel, Matt's father once claimed that Matt and Jen used to make out in the dressing room. Later the piece was fueled by the fact that Matt didn't get invited to Jennifer's wedding.
So, from speculations, they probably dated. But the representatives of both the actors denied any such development. We don't know exactly what happened back then, but Matt's father making such a bold statement was something odd. Anyways, would you like these two people dating? Or you are rooted for Jen and David only?
2. Jennifer Aniston And David Schwimmer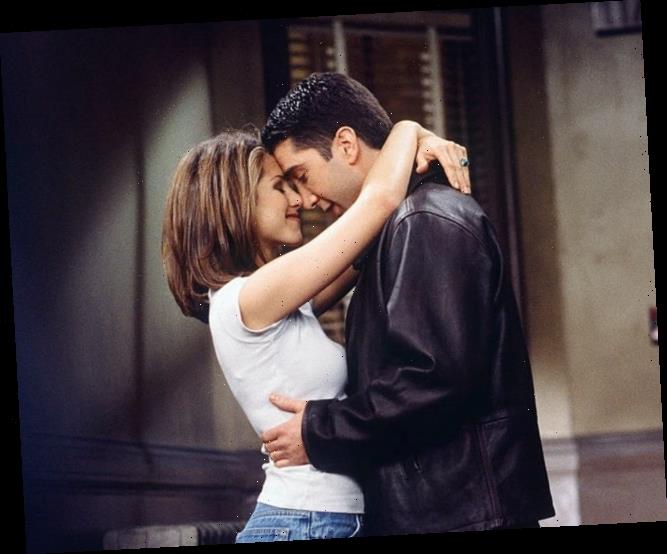 Jennifer and David shared an on and off-going story but they were a couple or a lobster in the famous series, FRIENDS. Reportedly, Jennifer Anniston and David Schwimmer were dating during their hit show FRIENDS. We know Jen and David recently confessed about their crush on each other, but back in time, the rumors had a different tone. As per the rumors, they were in a secret relationship for four long years.
People also said that they hid their relationship because they were afraid their off-screen romance might tamper with their on-screen chemistry. Soon there relationship went down to a rocky road, and the duo decided to split up. Recently in the FRIENDS reunion, it was revealed by Jennifer and David that they had a huge crush on each other on the first few seasons of the show.
But was it really all? Given their age and their feelings for each other, which story would you believe? The duo said that they channeled their emotions to Ross and Rachel but is that really possible for two people so close and hot?
3. Courteney Cox And Matthew Perry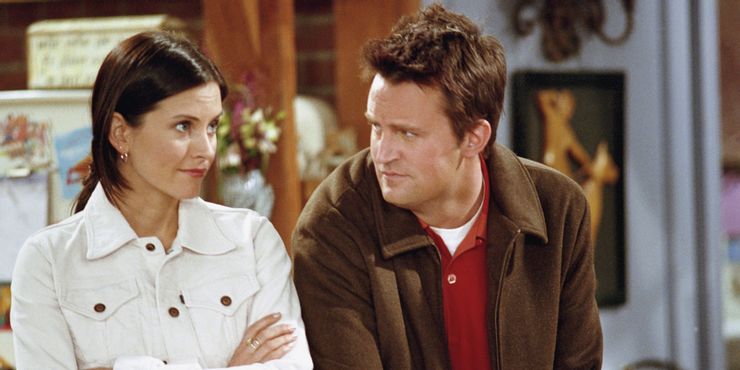 Almost every FRIENDS fan fantasizes about Chandler and Monica being together, but it never happened. They were linked in dating rumors several times, but they all turned out to be cooked-up stories. But can you imagine how things would have been if it was true? Would it not be wonderful if the love and understanding we experienced in the show were real?
A very notable story surfaced was when Elle claimed, Courteney Cox and John McDaid called off their wedding and she turned to her former TV husband. They were close back then and we know it. And the way Matthew looks at Courteney is enough to understand he was in love. But didn't they do anything about it ever? Recently, Matthew called off his wedding with Molly Hurwitz after the FRIENDS reunion. And this time too, many fans are excited and want them to try to take off their relationship from where they left.
4. Jennifer Aniston And Matthew Perry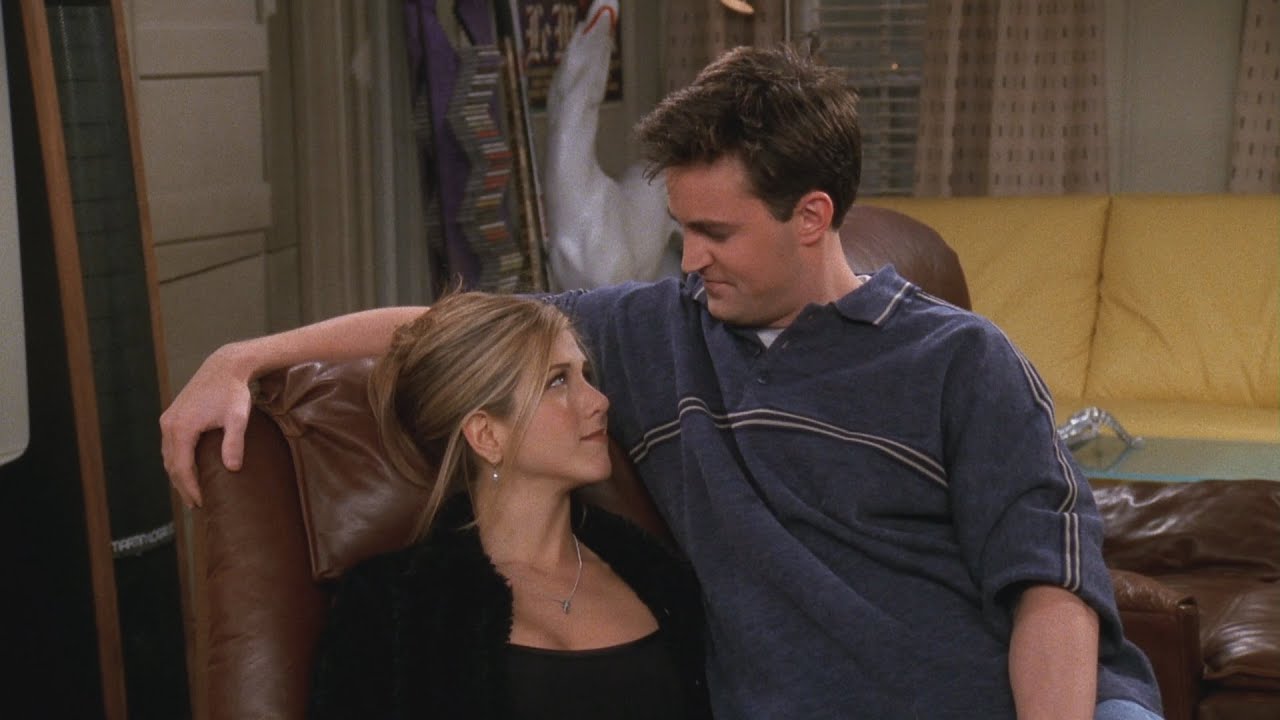 Matthew and Jennifer's connection was quite underrated in the show. They connected on a different but sweet level. However, if we go with rumors they have had some romantic connection going on off-screen when they were young and bold. According to an article on Showbiz, there was a rumor that Jennifer Aniston and Matthew Perry had a love connection but it wasn't until the series ended.
Some believed that the co-stars dated in 2006, nearly two years after the show ended. You might find the rumor of them dating a little odd, but the truth to it might be proven soon with Perry's new book, which he's writing. His book might bring us many more revelations and it might be the next big thing to watch out for. So for now, let's wait for Perry to complete his book and hope he gives us some insights into their love & dating life.
5. Courteney Cox And Matt LeBlanc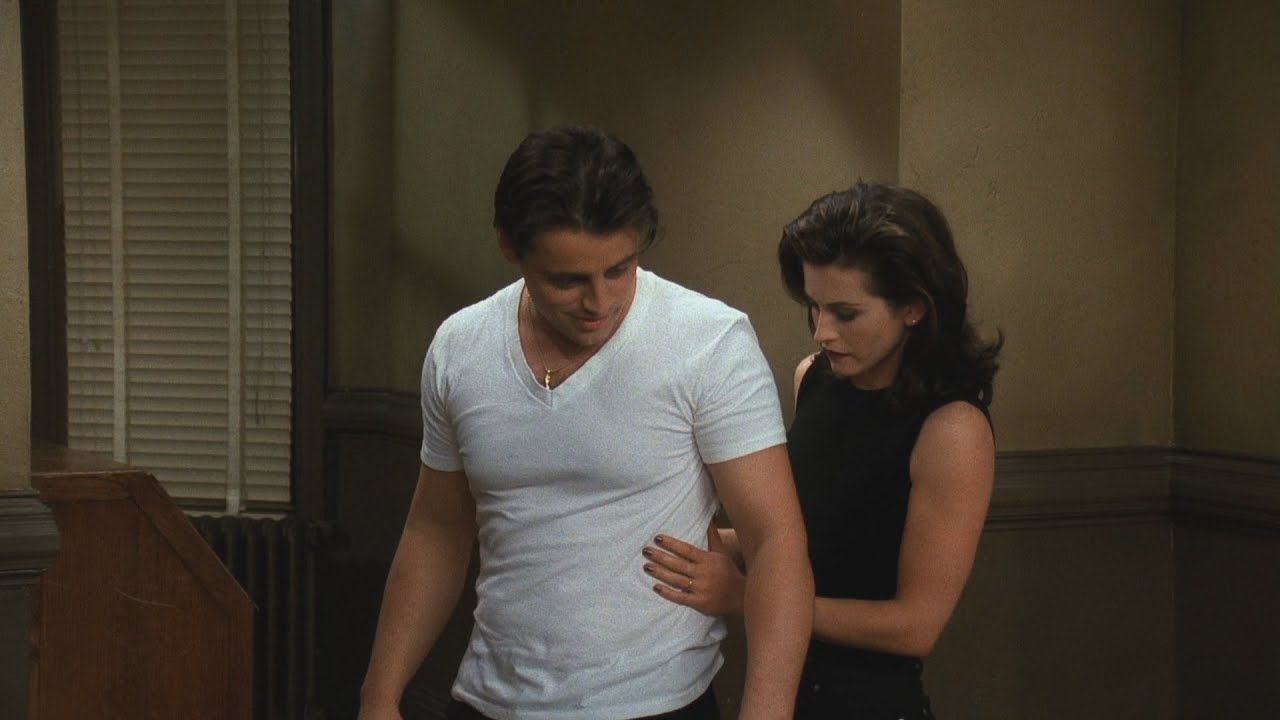 Courteney and Matt shared a few romantic episodes in the flashback and dreamy ones too. Joey dreamt about Monica and saw them in love. But soon enough, Joey's bubble of fantasies burst out. On 24th January 2016, Courteney Cox and Matt Le Blanc were spotted leaving Sunset Tower in Los Angeles and they were seen kissing outside the restaurant.
If you check the pics then you might feel it wasn't so romantic but a friendly kiss they did but the world around them got really heated up with that one kiss. While talking to Gossip Gop, the actor immediately shut it down by saying that the duo are just good pals, but I can't seem to remember the last time I smooched my buddy like that! Shakespeare said it right, "Doth protest too much."
So, these were a few rumors we known about. You might find many allegations and claimed revelations about their dating status, but there are hardly any proofs to support them. But time and again, the media houses have been following such stories and came up with amazing kinds of stuff. We can't claim if they are true or not, but they surely look quite interesting. Have you come across any such rumor which we aren't aware of yet? Please let us know in the comment section.
Read more: FRIENDS Cast Received Huge Payment For The Reunion Episode