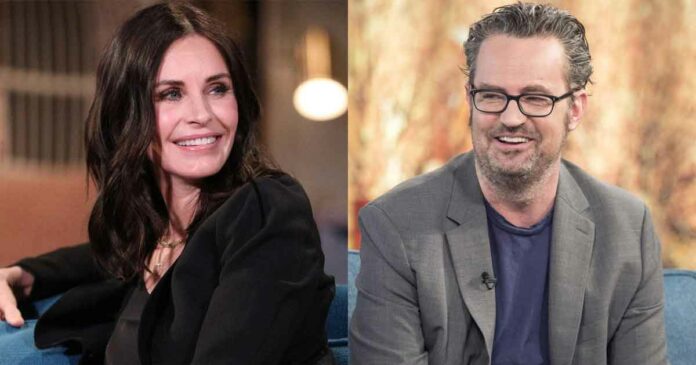 Seven months after the engagement, Matthew Perry and his fiancée Molly Hurwitz calling it quits. The 51-year-old Friends alum popped the question in front of 29-year-old Molly seven months ago and now they are going separate ways. According to the latest report in People, literary manager Molly and Matthew Perry decided to end the relationship recently. However, neither of them disclosed the reason behind their split.
Since 2018, the actor, who played Chandler Bing in FRIENDS has been dating the literary manager, and the couple got engaged last November. They were snapped out several times by the paparazzi. After the engagement, the actor even shared a couple of snaps featuring Molly on his Instagram. Matthew had called Molly the "greatest woman" on his engagement to Molly. At that time, Mattew spoke to the People and said, "I decided to get engaged." He further continued, "Luckily, I happened to be dating the greatest woman on the face of the planet at this time."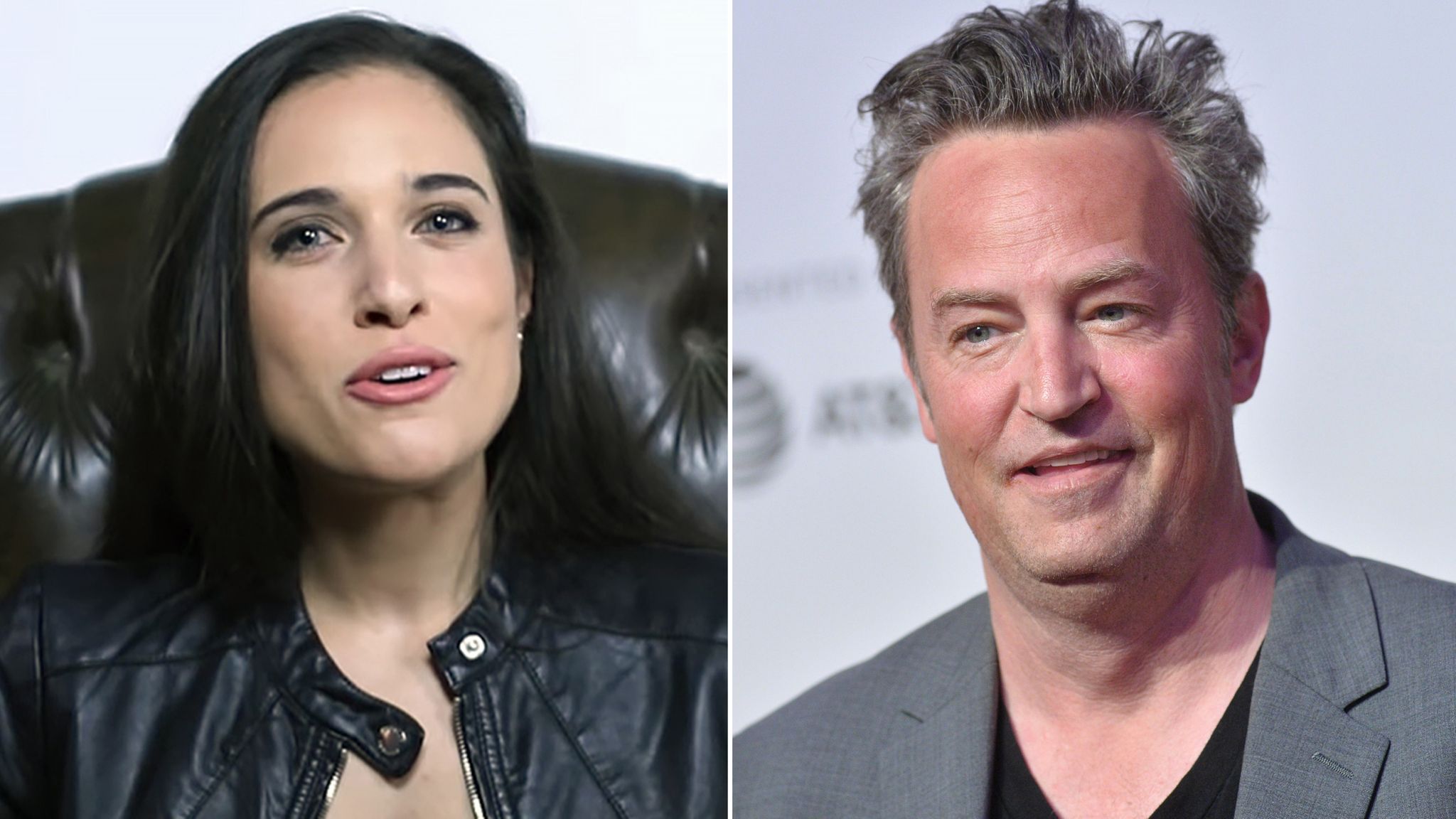 However, things did not work out between them and Matthew revealed in a statement that he and Molly have now parted ways. He confirmed his split from Molly to People Magazine. He said, "Sometimes things just don't work out and this is one of them. I wish Molly the best." Molly has not yet addressed the split and she also keeps her Instagram account private.
Recommended Read: Courteney Cox Dating Matt LeBlanc And More FRIENDS Cast Rumors
When the duo was dating, to promote his line of FRIENDS merchandise, the actor had even taken assistance from Molly. They keep sharing photos wearing FRIENDS t-shirt and tagging each other in each post. Matthew shared a photo back in December of Molly donning a FRIENDS tee and captioned it, "You don't have to pose this way while wearing the shirt, but please feel free."
View this post on Instagram
Speculations Behind The Split
The sad news of Perry and Hurwitz's split comes after the much-awaited FRIENDS reunion. At the reunion, Perry got back together with his former co-stars, especially Courteney Cox from the hit NBC sitcom, FRIENDS. David Schwimmer, Matt LeBlanc, Lisa Kudrow, Jennifer Aniston, and Courteney Cox all appeared in the special which was streamed on HBO Max. It was filmed in Burbank, California on the beloved sitcom's original soundstage. Though it was only the second time since the show's finale 17 years prior that the core six stars had been back together and they all picked right up where they left off.
Ahead of the special's premiere, LeBlanc told the People, "It's funny when we do get together, it's like no time has passed. We pick up right where we left off." Perry agreed with LeBlanc and said that what still exists between them all is "magic." Well, we are not sure that if the magic was between all of them or just between Perry and Cox.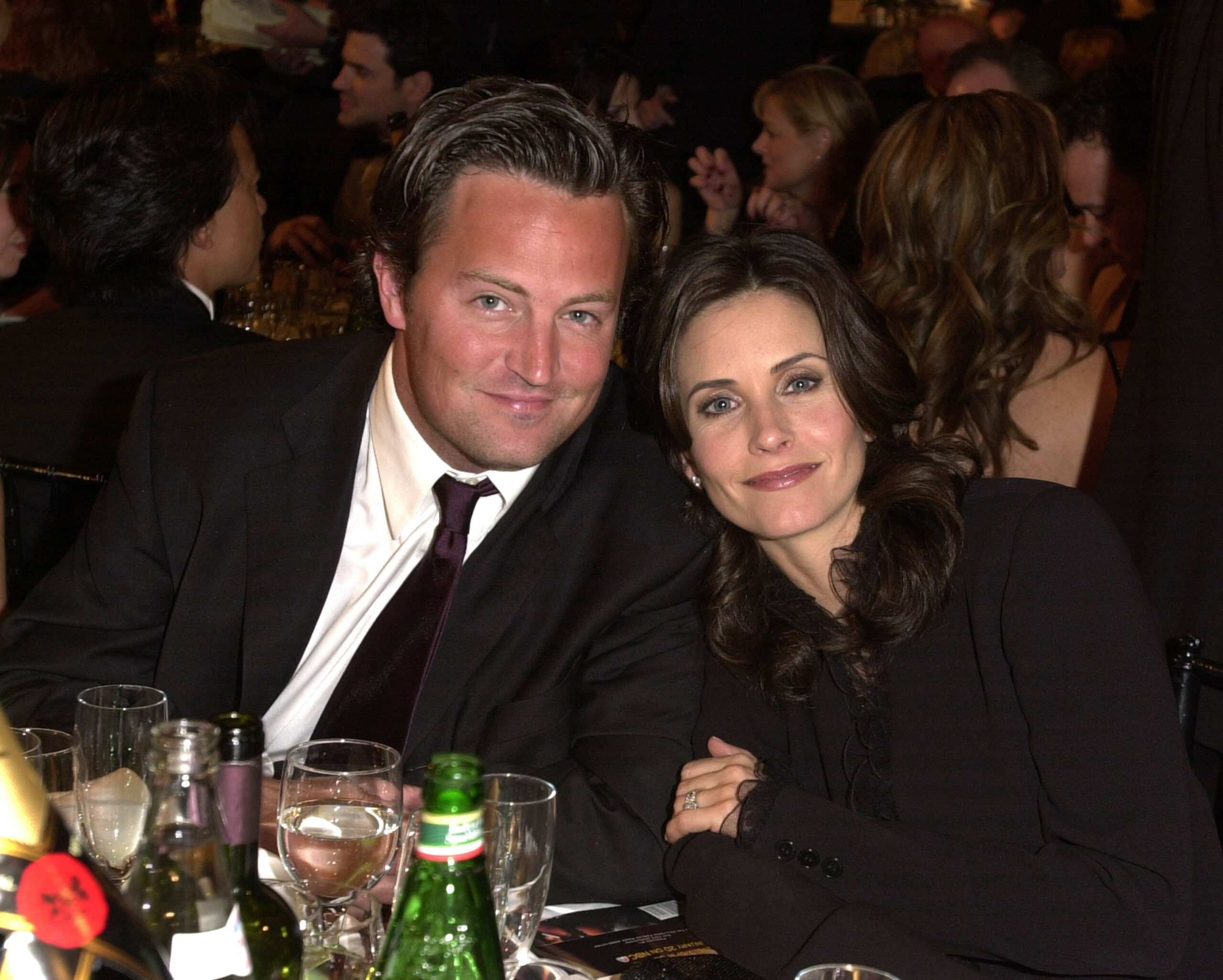 Even though Perry and Hurwitz had a great relationship, the rumor mill alleges that Cox always made Perry happy. That is why a part of his heart was unavailable for Hurwitz. Gossip hounds claim that the FRIENDS star, Matthew Perry is still in love with his co-star, Courteney Cox, and never truly got over her. And calling the engagement off just after the FRIENDS reunion special, made the fans suspicious even more.
The Confession By Matthew Perry
The on-screen chemistry between Perry and Cox as Chandler and Monica touched our hearts. They were perhaps the steadiest couple in FRIENDS. They welcomed twins from a surrogate before getting into the life of suburbs. And, it left us wondering, if they are also in a relationship off-screen. The fans could not keep their calm when fiction tipped over into reality. Reportedly, Matthew Perry said that since the show ended in 2004, he has deep feelings for his FRIENDS co-star, Courteney Cox.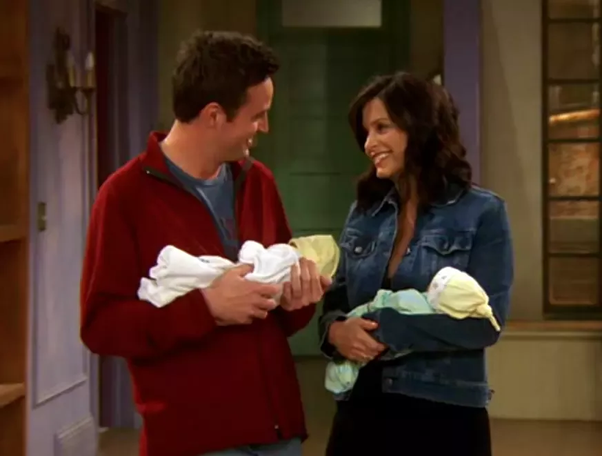 Whenever Cox needed a friend or someone for emotional support, Perry was always there for her. In 2015, she separated with Johnny McDaid briefly. At that time, she looked upon Matthew for emotional support and that bonding had finally become something more. Reportedly, a source told Perez Hilton, "It's no surprise that Matthew was one of the first people Courteney called after Johnny left her. They have leaned on each other before. There isn't any pressure to put a label on it just yet, but they are excited to see where this might go."
However, after FRIENDS ended, Matthew got admitted into rehab for his alcoholism and addiction. By 2010, Matthew recovered and returned from rehab. But Courteney was going through a split with her husband, David. Matthew stood with her like a rock during her tough days of separation. They kept meeting on lunches, events, and parties. Later, Matthew and Courteney caught up on a lunch date and Courteney also shared it with her fans by posting a photo with the caption, "Guess who I had lunch with today…I KNOW!! Could I BE any happier? #realfriends"
View this post on Instagram
While the fans were waiting for Courteney and Matthew to be together, Matthew announced his engagement to Molly Hurwitz, a literary manager. in 2018. However, reportedly, a source said regarding Matthew and Courteney to US Weekly, "Matthew's always been in love with her. Any girl he's tried to date looked similar to Courteney. Matthew has never fully been able to get over her."
Well, we all wanted to see Matthew and Courteney together. They would have made such a great couple. But, in the end, their happiness matters the most, even if it's with different people. Meanwhile, it seems as if Perry is working through his grief about whatever happened between him and Hurwitz and starting to appreciate the single life once more. However, the fans are going crazy after hearing about the news of Perry and Hurwitz's separation. Some of them are grieving about his situation and some of them are hoping that this might be the cue of Perry and Cox's reunion.
Most fans hold similar views and that's the reason that when the news of Matthew's split popped up, fans couldn't keep calm and expressed their suspicion on Matthew and Courteney coming back together. Feel free to join the fans in the comments section of the post mentioned above. You might find some interesting facts in there, go explore!
Read more: 10 Cast Members Who Shared Their Experience In FRIENDS