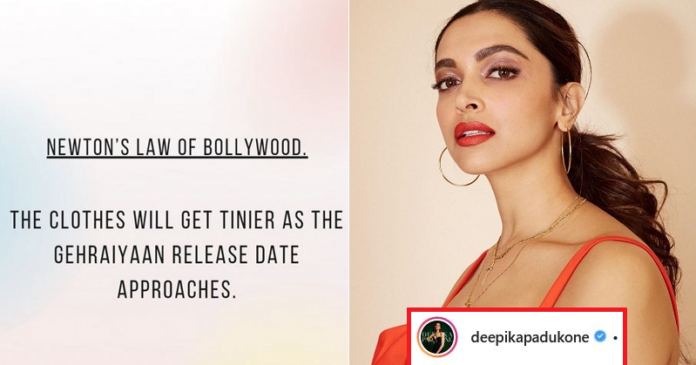 After his sarcastic comment on Gehraiyaan went viral, Deepika Padukone throws a bold response at influencer Freddy Birdy.
The internet is always filled with spicy news, lewd controversies, and ridiculous feuds. But the main attraction for every user of the world wide web is the online exchange of dialogues between celebrities which creates controversies and feuds. Such was the case recently.
So what happened?
Mumbai: Deepika Padukone is making a great comeback in Bollywood with her next flick 'Gehraiyaan.' On February 11, 2022, the film stars Ananya Panday and Siddhant Chaturvedi, will be released on OTT platforms. However, while the trailer, advertising, and soulful music for the film have garnered a lot of great reviews from fans and the film industry, well-known influencer Freddy Birdy has slammed the project on social media.
Many celebrities applauded the upcoming movie, and fans are excited about its release. But as we all know, with great reviews, there are always critics and a sprinkle of hatred towards a popular project. The same happened with Deepika Padukone's upcoming movie.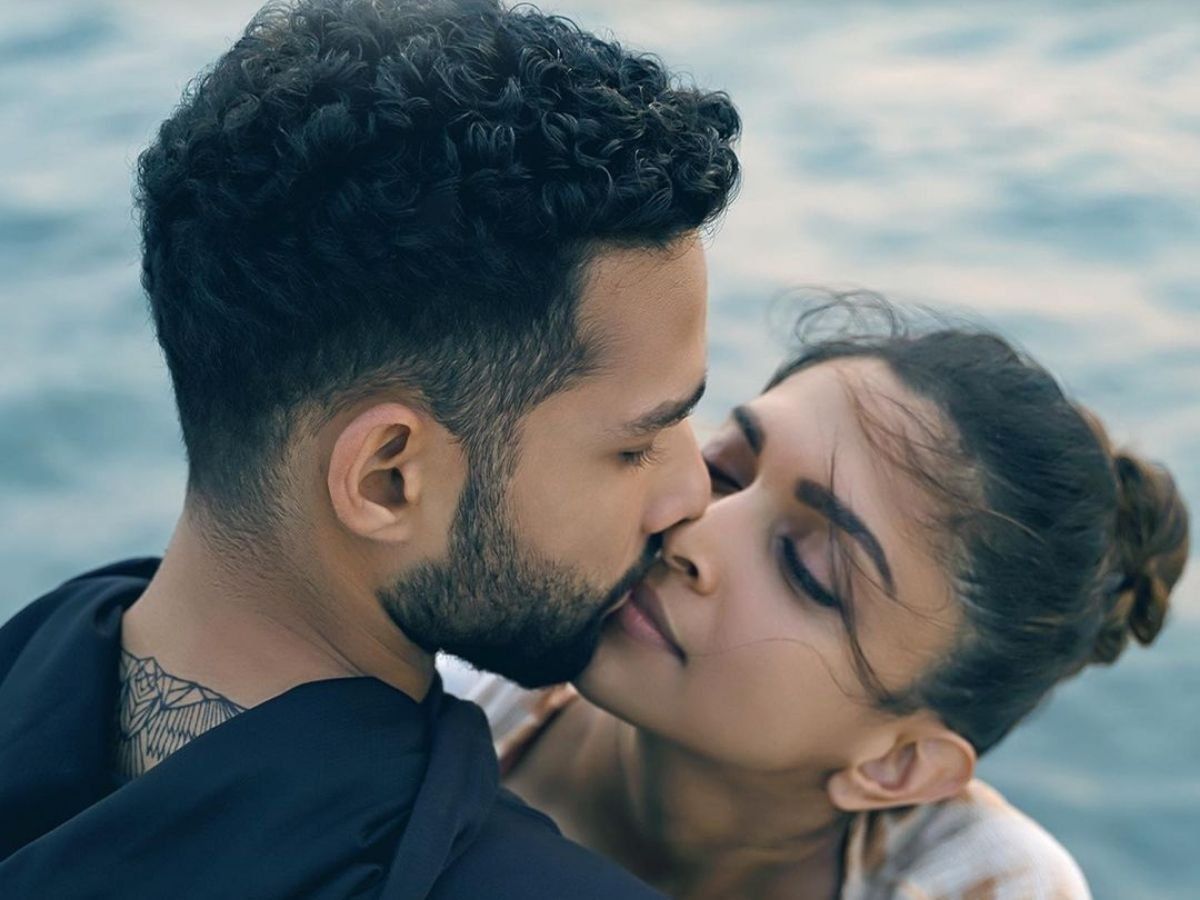 A famous social media influencer took it to social media platforms to troll the project with his sly comments. "Newton's Law Of Bollywood – The outfits will grow tinier as Gehraiyaan release date approaches," Freddy said in a satirical remark on the film's promotional activities. HE threw dirt on the image of the Bollywood industry and made a grubby comment on the female casts of the film. This was an insensitive troll that needed a proper response, and it eventually caught the eye of Deepika, after which she gave an appropriate reply.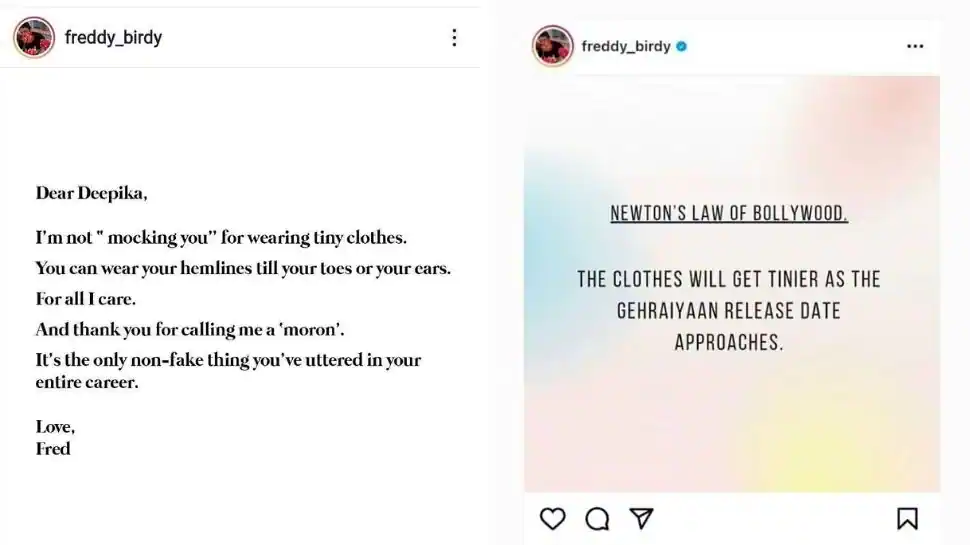 And…
Deepika Padukone retaliated with a clever Instagram story that poked fun at his statement. "Protons, neutrons, and electrons make up the Universe. Unfortunately, they failed to include the morons," the message stated. Referring to the fellow influencer, she made waves around the Internet by this savage reply. The post made quite a few rounds on social media. Fans, as well as famous faces, applauded the bold response to the troller. At the same time, some fans supported Deepika Padukone and trolled Freddy Birdy on social media. One more famous personality showed his support and fondness towards the elegant actress.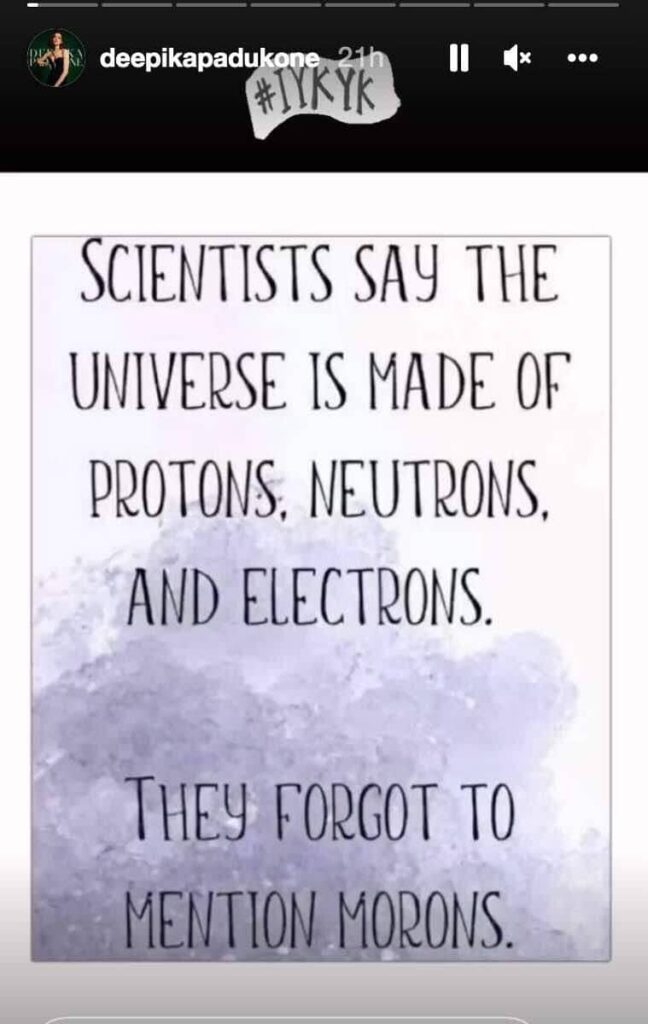 Freddy has also tried to defend himself by making it clear by posting another post on social media. But with it, more spark was ignited in the feud. He tried to clarify that it wasn't a feminist joke or an attack on Deepika. Instead, he stated that he didn't care about what she wore while also calling her fake, which was the only authentic reply.
What's the Reception?
This spontaneous and unexpected mini-feud appears to be dividing the Internet evenly. Freddy Birdy's admirers have written numerous riffs on the subject of 'it was only a joke' in the comments section of his post. On the other hand, others have chastised him for his initial post's sexism and his answers to other comments.
Freddy's caustic remark amused Mrunal Thakur, so she clarified her viewpoint on the subject. The Jersey star resorted to social media to vent her frustrations. She boldly called Freddy "psychologically ill" and made a humorous comment that she wanted to buy flowers and wished to slam them in his face while thanking him for spreading hatred. Isn't it the way trolls should be answered with? Hell, yeah. She expressed admiration towards the actress, Deepika, and applauded her for her fierce comment.
She also advised the fellow influencer to get a worthy life, and rather than spreading hatred in Social media, he should spread love. She said she felt so sorry for such trollers who waste their time trolling other successful people. Very sweetly but sarcastically, she prayed that this tweet would change his mindset and make him a better human being.
The comment read:
Bhai you are so mentally sick I wish I could get you some flowers and Slam it on your face and thank you for spreading hate! Just to let you know I admire Deepika.Having said that I feel you must get yourself a life, rather than sitting at home and spreading hate, spread love!

— Mrunal Thakur (@mrunal0801) January 29, 2022
But Who is Freddy Birdy?
Freddy is a well-known figure in the advertising world. He has won more "Copywriter of the Year" accolades than any other Indian advertising copywriter. He presently co-owns a New Delhi-based advertising business. He is also a bar and restaurant designer and a member of the coveted AD100, a group of India's greatest architects and interior designers, as published by Architectural Digest magazine.