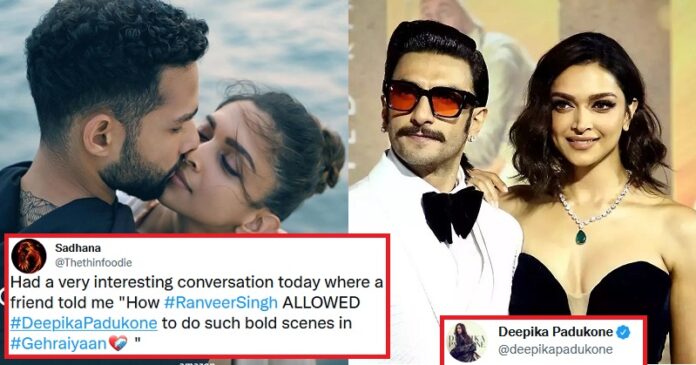 The trailer of the movie Gehraiyaan starring Deepika Padukone and Siddhant Chaturvedi, Ananya Panday, and Dhairya Karwa created quite a buzz. Deepika's intense intimate scenes with Siddhant raised a lot of eyebrows after the launch of the trailer. The theme of the movie Gehraiyaan got mixed responses from the audience, some found it shallow and the others found it to be high on emotions, chemistry, and drama.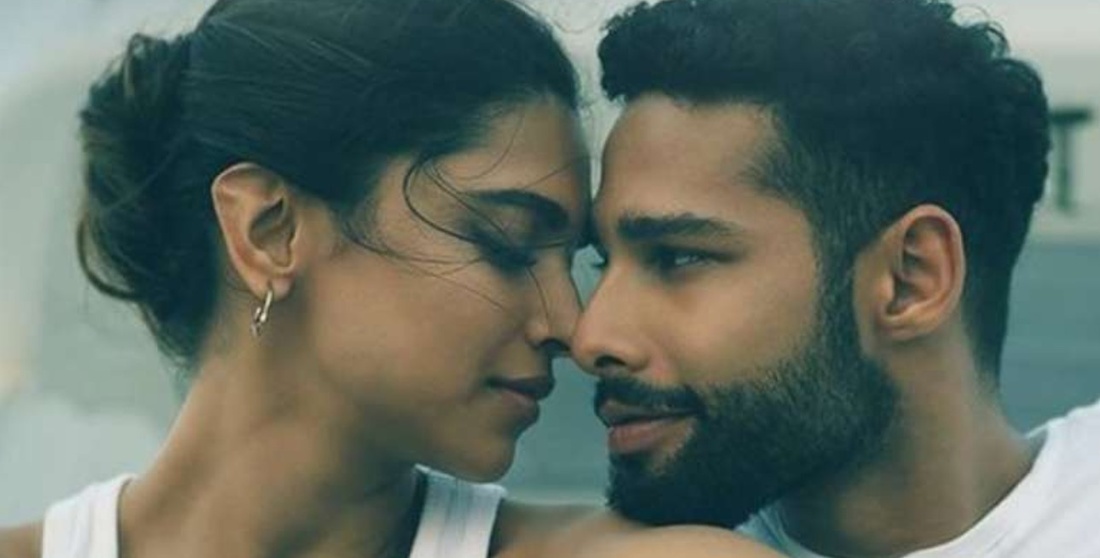 Gehraiyaan, directed by Shakun Batra, who is known to focus on deep emotions, is a drama that takes on modern-day relationships and the complex emotions people go through. In the movie Ananya Panday and Deepika Padukone play cousins. Siddhant Chaturvedi plays Ananya's fiancé while Dhairya Karwa is shown to be in a relationship with  Deepika. The trailer shows the couples heading for a trip where Deepika and Siddhant get intimate with each other, leading to a surprising turn of events.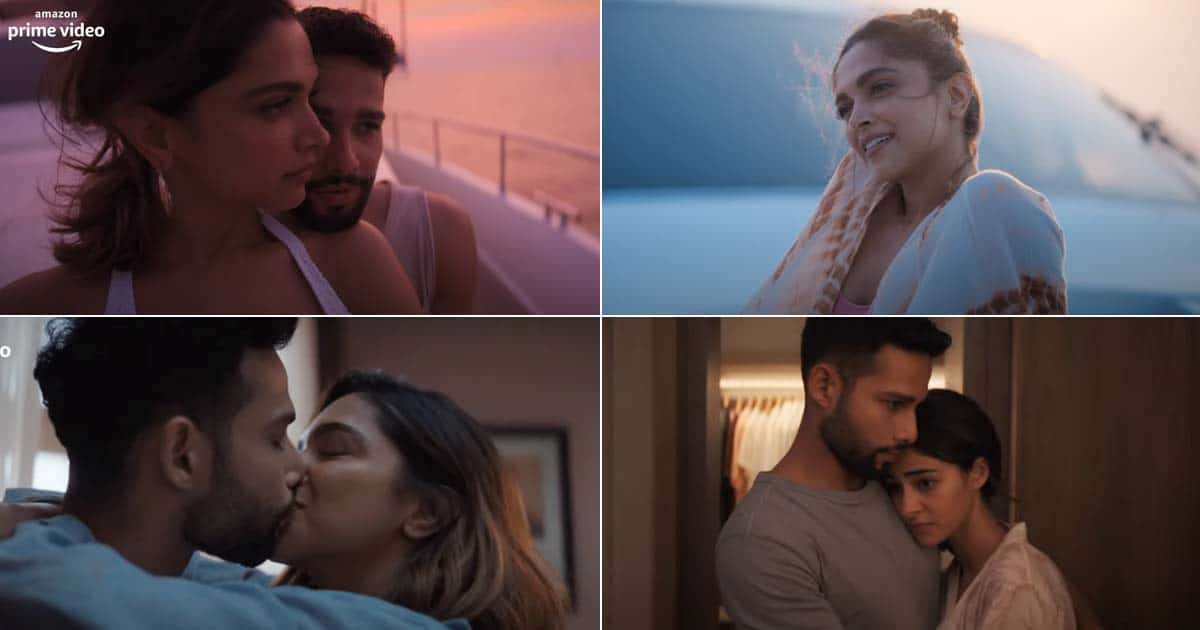 The chemistry of Siddhant and Deepika has been highly praised by the audience. An India-based Ukraine-born filmmaker, Dar Gai is the intimacy director of Gehraiyaan. It is one of the first Indian Films to have an intimacy director on board. While speaking to PTI, Deepika allegedly said that having an intimacy director on the sets brings a sense of trust, comfort, and security. It helps in depicting the scenes better and makes them relatable.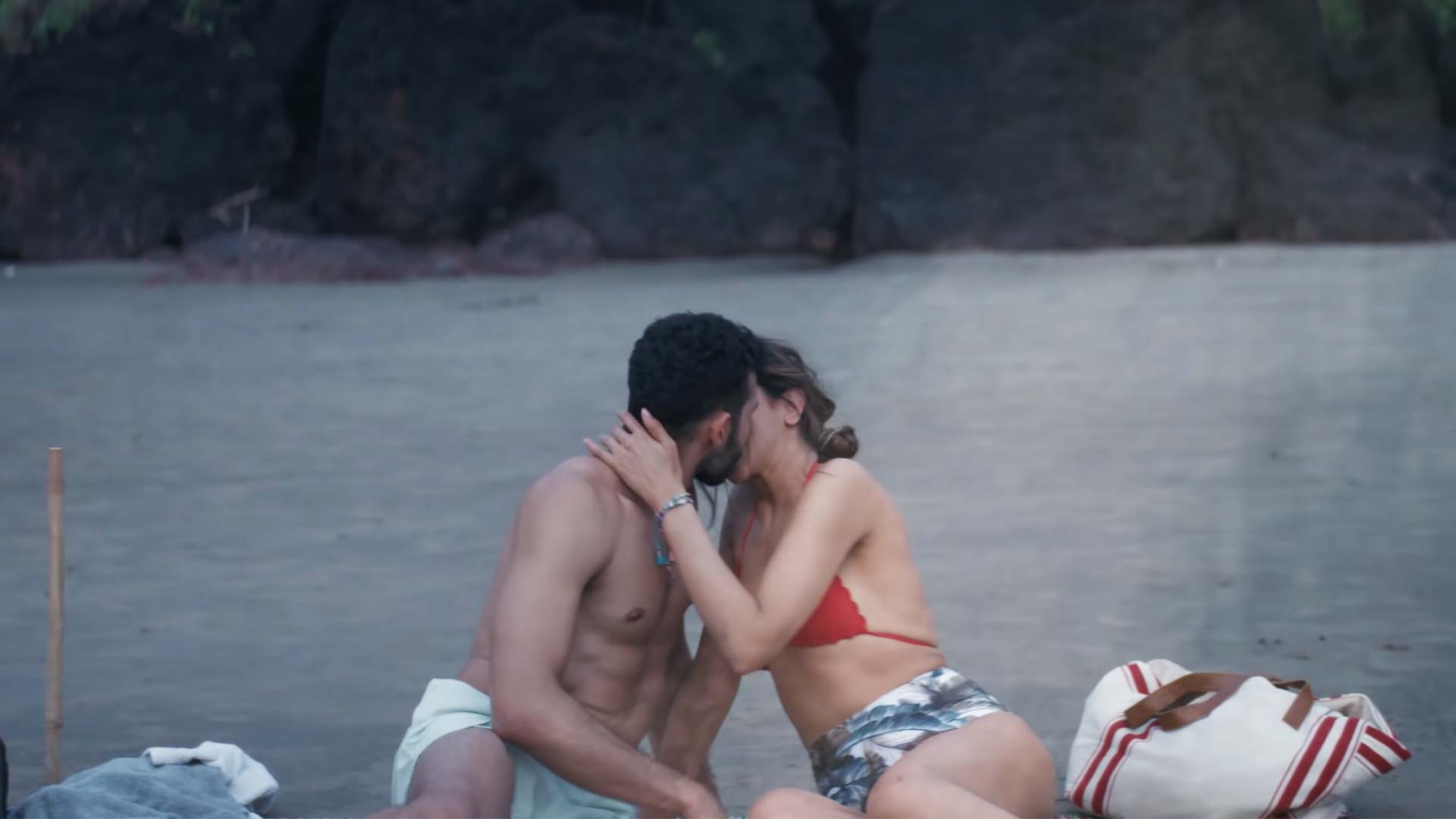 Here's what the Gully Boy actor, Siddhant Chaturvedi has to say about his intimate scenes with Deepika: Siddhant told the ETimes that when he heard that he has to romance Deepika Padukone in the film he was nervous because the actress has worked with many eminent actors from the industry. He also added that when he heard that there was going to be an intimacy director he wondered about the extent of intimate scenes present in the movie. But later he understood that Shakun wants to portray intimacy as emotional and nuanced and not just physical.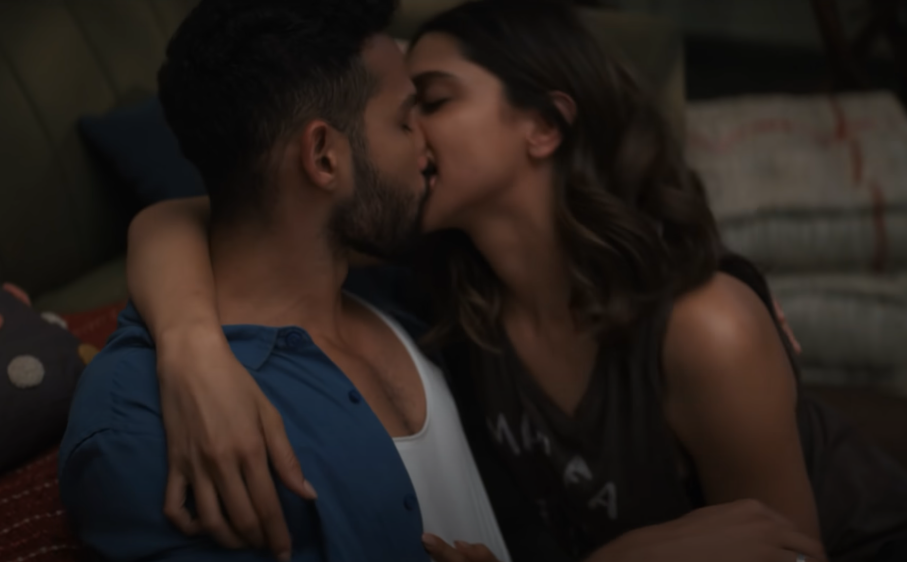 Dharma Productions and Viacom18 Studios in association with Batra's Jouska Films, are jointly backing the movie Gehraiyaan. It is an Amazon Original film that can be streamed from February 11 on Amazon Prime Video.
People on social media couldn't stop themselves from making baseless comments, one such comment triggered a response from the actress, Deepika herself.
Had a very interesting conversation today where a friend told me "How #RanveerSingh ALLOWED #DeepikaPadukone to do such bold scenes in #Gehraiyaan "
My first response was – Deepika started her career before him.!! Also, dint he also do Befikre ?!

— Sadhana (@Thethinfoodie) February 2, 2022
Who is he to allow or not allow her to make choices as a professional actor?! When he kisses his female costars in his next films will ppl wonder if DP gave permission? Regressive aunties can f**k off! Deepika continues to do her thing & that has everyone bothered💅🏽 #Gehraiyaan https://t.co/VL7Fhq5FqY

— Aish✨ALISHA Supremacy✨ (@deepikalove86) February 2, 2022
Also why would Deepika need Ranveer s permission

— Bishal Kashyap (@Bishal4bishal) February 2, 2022
Allowed ! Allowed who!? Why! She is doing her job nothing else and it's a relationship and partrenship not some slavery or something else , their is gender equality and equality in a realationsbip too .

— Ben Sidhoum Siham (@SidhoumSiham) February 2, 2022

The question that made Deepika react to trolls and come up with a savage reply was that if her husband, Ranveer Singh who is also an actor was okay with the on-screen intimate scenes that she shared with her co-star, Siddhant, and whether she took permission from him to shoot such scenes.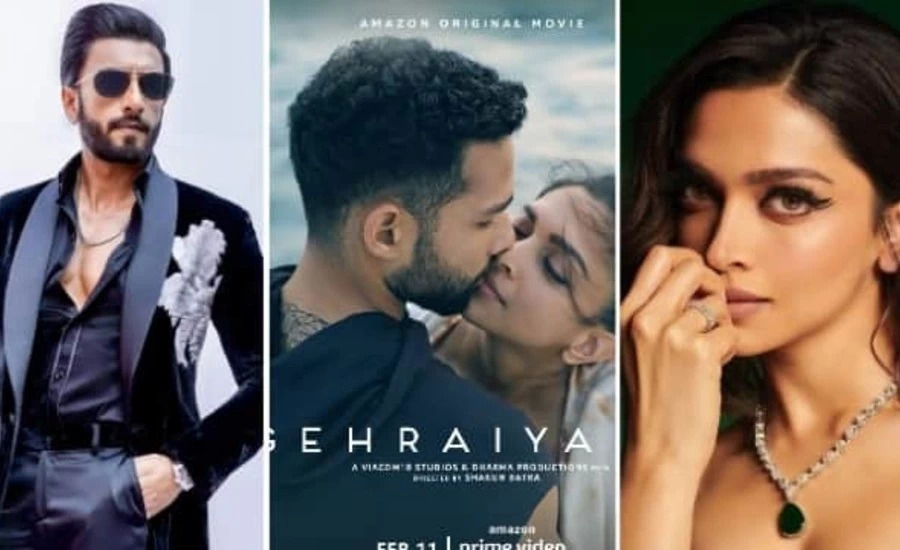 When Deepika was asked to comment on the same in an interview with Bollywood Bubble, the lady came up with an epic reply: Deepika said, "It's stupid that we're even reacting to it. I think, for us, that's the most important thing". She also said, "I don't read comments. I'm pretty certain even he doesn't. And, I think. Yuck! It just feels so stupid." She added that Ranveer is immensely proud of her performance and the film they made.
On the role of intimacy, she commented that there is much more than intimacy in the film. Intimacy comes when one is trying to be authentic with modern-day relationships and that it is a part of the film. She also said that people often shy away from showing what real-life relationships look like and what they could be on-screen.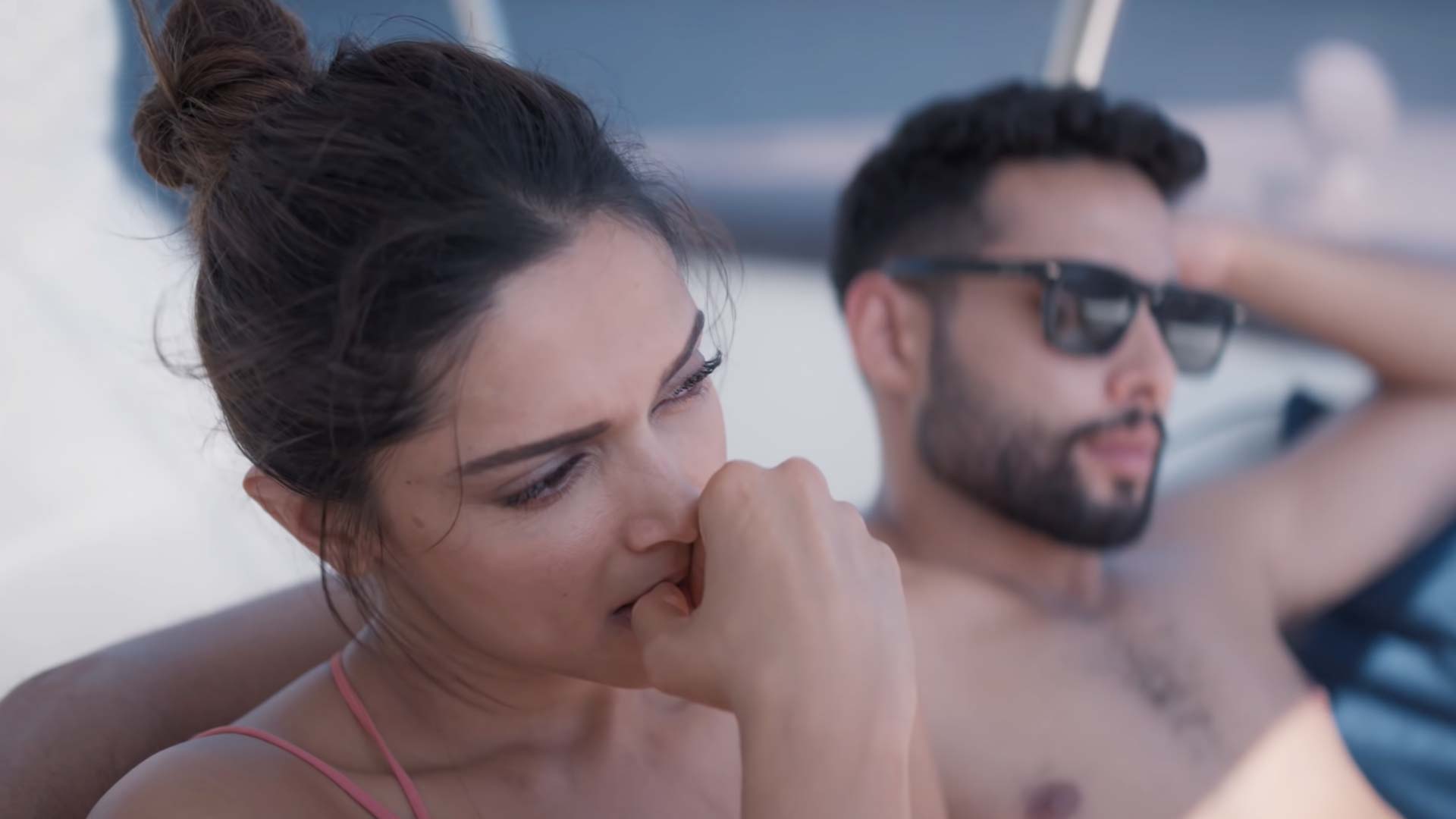 In a conversation with indianexpress.com, Deepika said that her character in the film Gehraiyaan is similar to the characters she played in Piku and Tamasha because they are real and relatable. She also added that her character in Gehraiyaan is extremely challenging and by far the most complex one.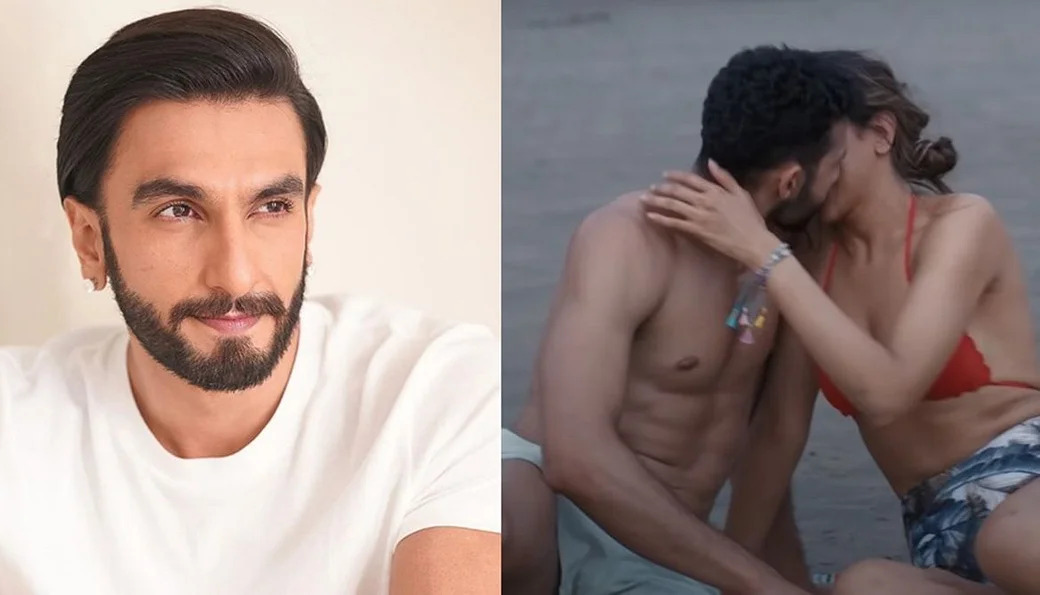 After the release of the Gehraiyaan trailer, Ranveer Singh shared a still from it on Instagram and allegedly said that Gehraiyaan is moody, sexy, and intense. He also added, "Domestic noir? Sign me up! All the favs Ananya Panday, Siddhant Chaturvedi, Shakun Batra, Naseer the Legend, Dhairya Karwa, and my baby girl looking like a Fazillion buxxx." He also called Karan Johar "the sexiest of them all."
Deepika has several other films in the pipeline such as Project K, Pathan, and Fighter. In Pathan, actor Shah Rukh Khan will be her co-star. The film is expected to be released by the end of 2022 and is directed by Siddharth Anand and produced by Yash Raj Films. Deepika told news agency PTI earlier this month that they are in the process of finishing Pathan and it will hopefully release by the end of this year.