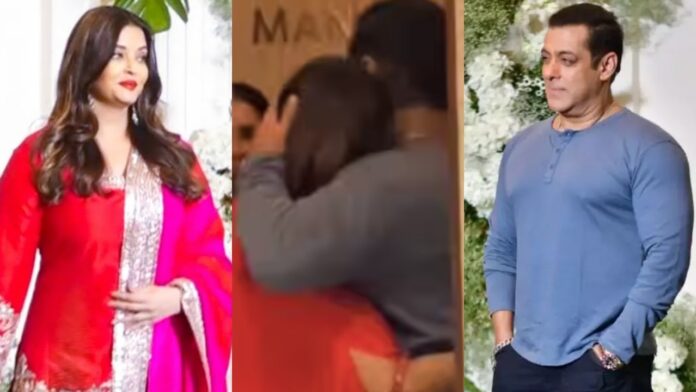 Manish Malhotra recently organised an extravagant Diwali celebration in Mumbai, gathering some of the most prominent figures in the Bollywood industry. The guest list included renowned stars like Kareena Kapoor, Aamir Khan, Salman Khan and The Bachchans.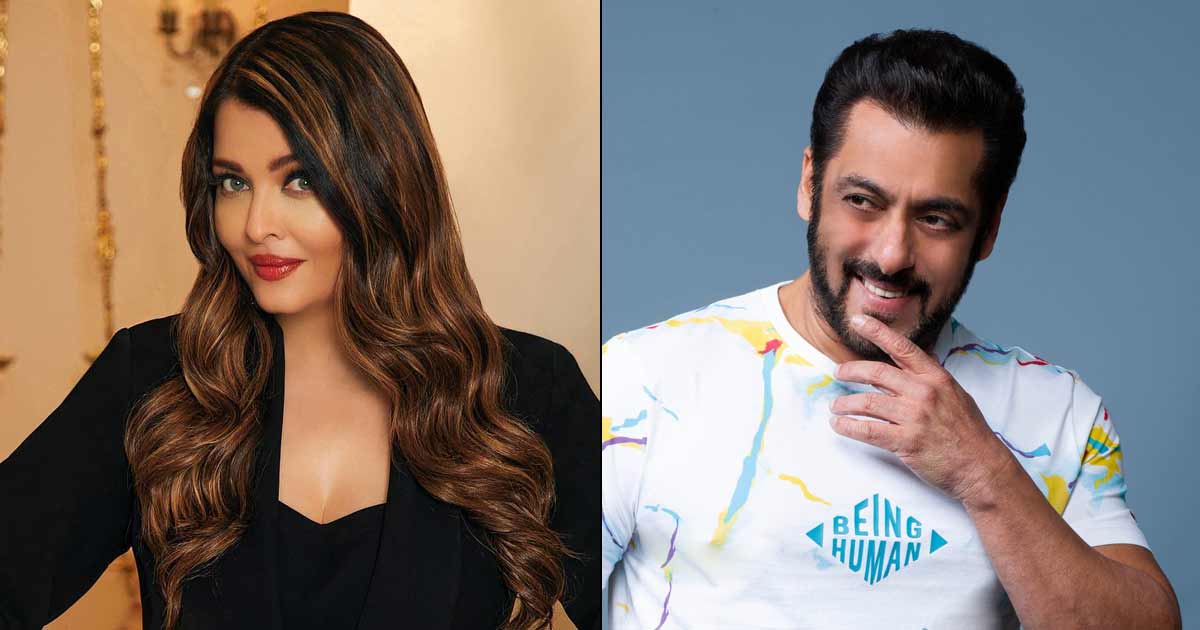 A recent picture from Manish Malhotra's Diwali soiree has caused a stir on the internet. At first glance it gives the impression that Salman Khan and Aishwarya Rai were sharing an embrace at the event. When the image made its debut online, it took everyone by surprise and generated significant excitement. Both Salman and Aishwarya were present at the Sunday evening party held at the fashion designer's Mumbai residence. The individuals depicted in the photograph bear a strong resemblance to Salman and Aishwarya, with one casually attired in a grey T-shirt and the other donning a vibrant red or pink suit.
Salman Khan Embracing Aishwarya Rai
Salman Khan and Aishwarya Rai 😳😳😳 #Tiger3 pic.twitter.com/nyZlrGx4Qq

— BHAI (@salmanbhaijaann) November 7, 2023
The photograph captured the attention of fans and stirred their interest. Some fans even reached out to filmmaker Sanjay Leela Bhansali, urging him to seize this opportunity and create 'Hum Dil De Chuke Sanam 2'. Several fans emphasised the significance of this moment and left comments like 'witnessed it all' on the image. Someone also remarked, "Wow, this is both surprising and unsettling." The photo has undeniably led to a moment of astonishment and bewilderment for everyone. However, the reality behind the image is quite different.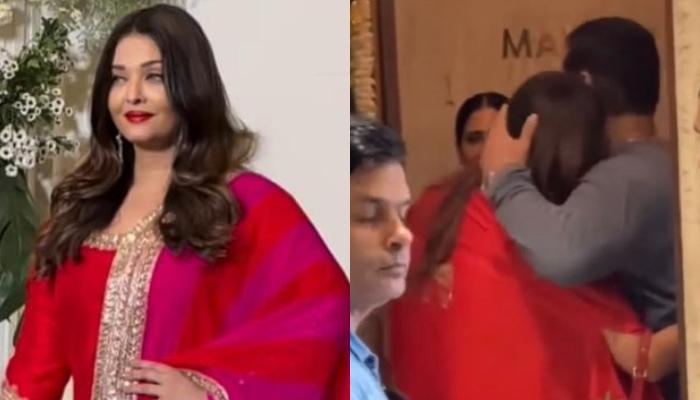 Now, although it's disheartening for us as much as it is for you to reveal this, the reality behind the photograph is different. While the man in the picture is undoubtedly Salman, the woman is not Aishwarya (as the idea of these two getting together is quite implausible).
Wanna Know The Truth??
The photograph was taken at Manish Malhotra's Sunday party, where both Salman and Aishwarya were in attendance. Although they attempted to maintain their distance, spending time with separate groups, the image portrays a different narrative. The woman in the photograph, dressed in a colour similar to Aishwarya's is actually Sooraj Pancholi's sister, Sana Pancholi. Given Salman's close relationship with the Pancholi family, he simply exchanged a greeting with the girl and left the party.
So, has the bubble burst? Indeed, ours too!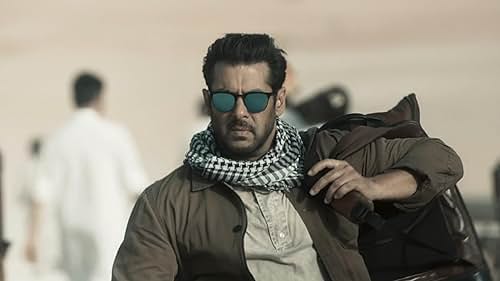 Meanwhile, Salman is making his return to the silver screen with the highly anticipated Diwali release this Sunday. The actor has joined forces with Katrina Kaif for "Tiger 3," which is set to hit theatres on November 12. Advanced ticket bookings indicate a strong response, and the festive season is expected to further boost its performance. Stay tuned for the most recent Box Office updates on "Tiger 3"!
Read more: Expensive Indian Weddings: Beyond Your Imaginations