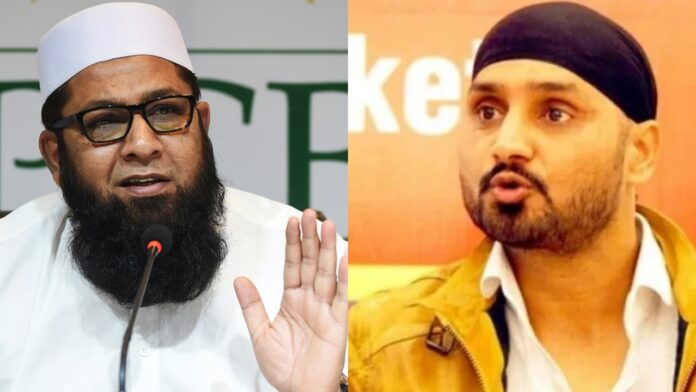 In recent weeks former Indian cricketers including Virender Sehwag and Irfan Pathan openly expressed their disapproval of the Pakistan team's performance in the ODI World Cup. Pakistan's exit in the group stage of the 2023 World Cup, securing fifth place with four wins in nine matches attracted criticism. While the critique, though controversial, primarily focused on Pakistan's on-field performance, an old video featuring Inzamam-ul-Haq sparked anger in India on Tuesday. This led Harbhajan Singh to share a strongly-worded tweet condemning the former Pakistan captain.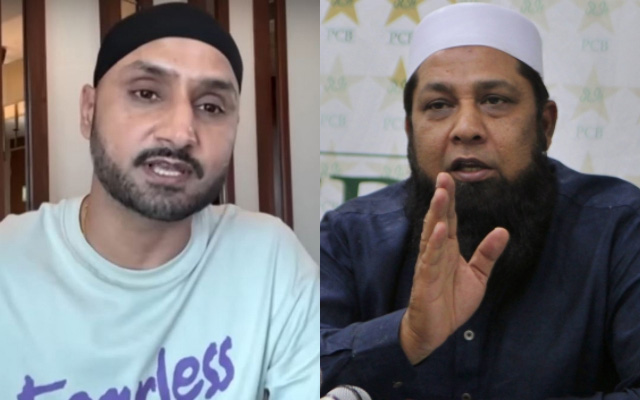 In the video, Inzamam asserted that Harbhajan Singh, along with other Indian cricketers, used to participate in the preaching sessions of Maulana Tariq Jameel, known for leading prayers with the Pakistan cricket team. Inzamam claimed that during a tour, he invited Irfan Pathan, Zaheer Khan, and Mohammad Kaif to join the prayer sessions, mentioning that Harbhajan also attended these sessions. Inzamam went on to suggest that the former Indian spinner was influenced by the preaching and even expressed a desire to convert.
"Maulana Tariq Jameel used to visit us daily. We had a designated room for Namaz. After the prayers, he would engage in discussions with us. After a day or two, we extended an invitation to Irfan Pathan, Zaheer Khan, and Mohammad Kaif for the prayers. I observed that 2-3 more Indian players would also join; they might not participate in the prayers but would listen to Maulana," revealed Inzamam in the video.
"In one instance, Harbhajan told me, 'My heart tells me to agree with whatever he (Maulana) says.' I responded, 'Then follow him. What's holding you back?' He replied, 'I look at you, and then I hesitate. Your life isn't like that.' So, it is us who are not adhering to our religion. We are the ones to blame," he added.
Harbhajan Singh, in response to these allegations, took to Twitter to convey his discontent. In a strongly worded tweet, Harbhajan stated, "What kind of intoxication is he under while speaking? I am a proud Indian and a proud Sikh. These people talk nonsense."
Having participated in numerous tours of Pakistan with the Indian team, Harbhajan has maintained a cordial relationship with former Pakistani fast bowler Shoaib Akhtar. Earlier this year, the two also featured in an affectionate video during the Legends League Cricket, reminiscing about memorable moments from their past encounters.
In a subsequent video that gained widespread attention on social media, Inzamam, the former Pakistan captain and ex-Chief Selector, asserted that he and his teammate Saqlain Mushtaq attempted to convert foreigners and English players to Islam while playing for a club. Inzy also asserted in one of the videos that they approached West Indies legend Brian Lara with the idea of him embracing Islam.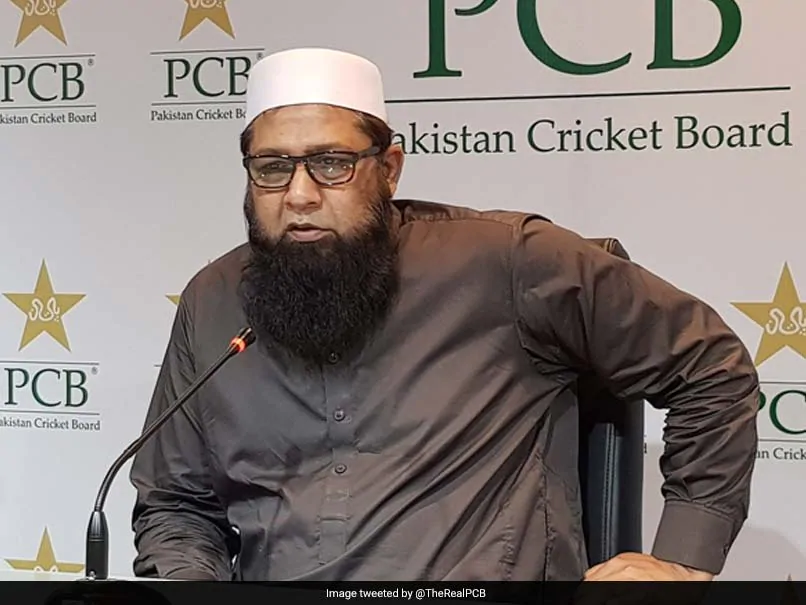 Before Pakistan's elimination from the World Cup, Inzamam stepped down from his role as the Chief Selector of the Pakistan cricket team amid accusations of a conflict of interest. Inzamam-ul-Haq is currently under investigation for alleged shareholding in 'Yazo International Limited,' a company linked to player agent Talha Rehmani.
The disclosure has raised worries about potential conflicts of interest, especially as Rehmani manages various notable Pakistani cricketers like Babar Azam, Mohammad Rizwan, and Shaheen Shah Afridi. Concerns have also been voiced regarding whether Inzamam's simultaneous positions as Chief Selector and a shareholder in a company representing leading cricketers could impact decisions related to player selection. It's noteworthy that this controversy is occurring amid substantial disputes between the Pakistan Cricket Board (PCB) and players regarding central contracts.
Read more: A Guy gets scammed of Rs 15000 by the Girl he met on Bumble