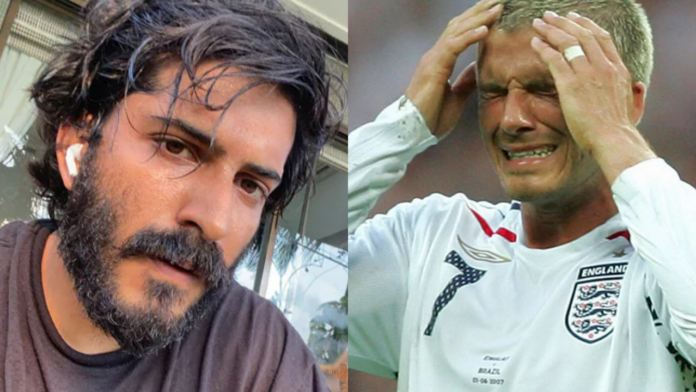 In a recent social media buzz, Bollywood actor Harsh Varrdhan Kapoor found himself in a rather amusing situation. It began when a troll questioned his identity in a photo featuring none other than football legend David Beckham. The actor's response to the seemingly perplexed netizen added a humorous twist to the encounter. It showcased Harsh Varrdhan's wit and charm. Let's dive into this entertaining exchange that unfolded online. Surprisingly, it sheds light on how the star handled the "tu hai kaun" moment with Beckham by his side.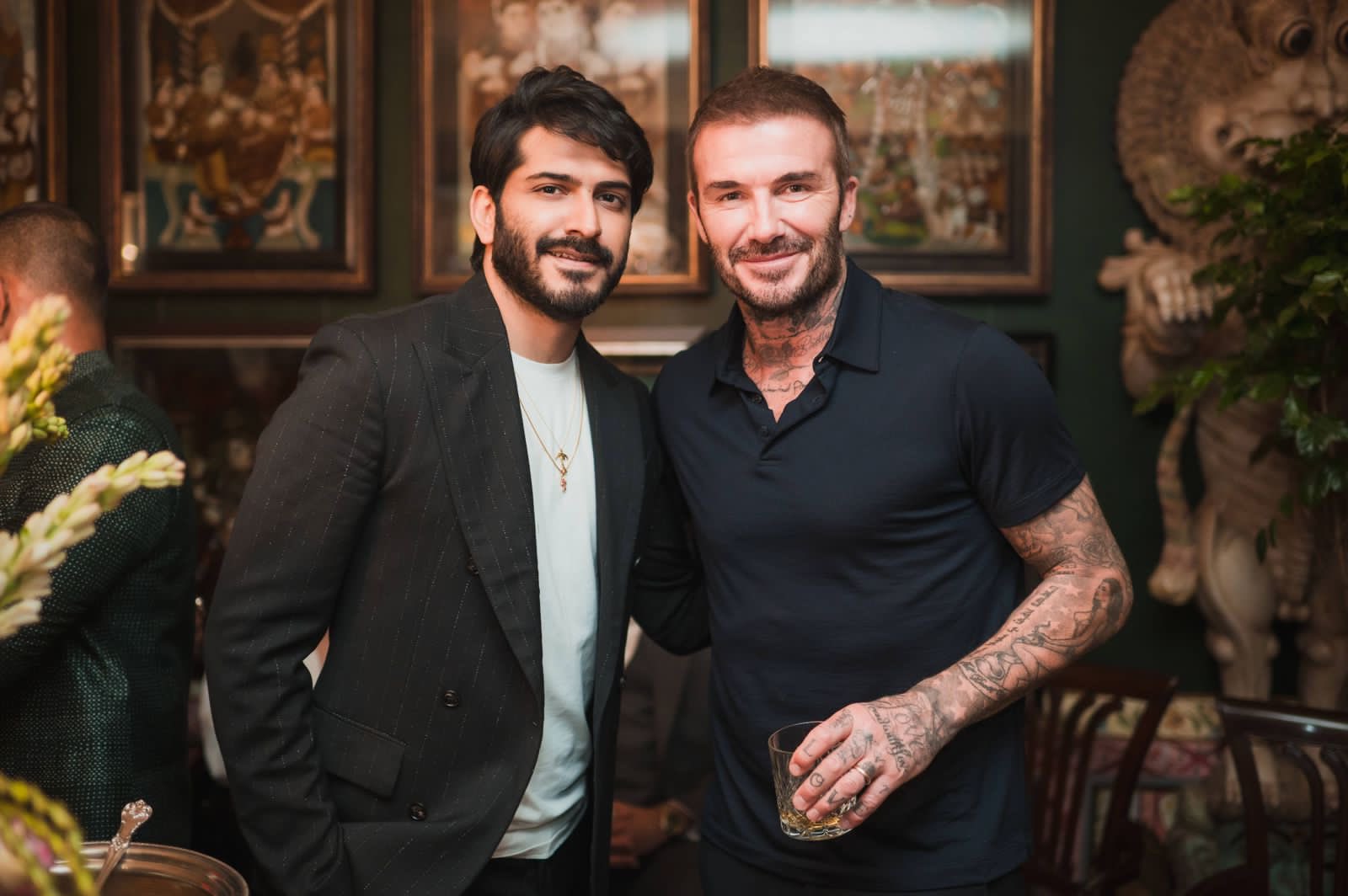 Harsh Varrdhan's Epic Shut-Down
On a star-studded evening in Mumbai, Sonam Kapoor and her husband Anand Ahuja hosted a dinner for none other than football icon David Beckham. The glamorous event brought together Bollywood's biggest names. Also, it captures the attention of social media with viral pictures and videos.
Among those sharing moments from the night was Sonam Kapoor's brother. A famous actor Harsh Varrdhan Kapoor, a self-proclaimed football enthusiast and Beckham fan. Harsh took to X [formerly Twitter] to reveal a photo with the legendary footballer. Moreover, he mentioned their conversation about Manchester United and the club's current state. Contrary to his personality, the conversation added a teasing note of secrecy.
Met david Beckham last night.. spoke to him about United ofcourse and the state of the club .. can't reveal more .. pic.twitter.com/0sbLeus5Wa

— Harsh Varrdhan Kapoor (@HarshKapoor_) November 16, 2023
However, not everyone was content. As a troll questioned Harsh about 'Beckham not asking the classic "Who are you?"'
usne ye nahi poochha ki tu hai kaun?

— Keh Ke Peheno (@coolfunnytshirt) November 16, 2023
In response, Harsh hilariously shut down the troll by stating that Beckham visited his house. Harsh turned the tables with a witty, "Brother, Beckham came to my house. Who are you?" accompanied by a dose of laughing emojis.
Bhai Woh mere ghar pe aaya.. Tu kaun hai ? 😂😭😭😭 https://t.co/rNLCIe6qVv

— Harsh Varrdhan Kapoor (@HarshKapoor_) November 16, 2023
A Football Fan's Insta Triumph!
Harsh talked to Instagram and shared the same photo. Harsh Varrdhan expressed, "Since I was probably the only person at that party that has actually watched every game Beckhams played. Also, I passionately followed his career at United and beyond and felt like I should take a photo. I'm now sharing it with the rest of the world since everyone else is sharing theirs."
After Harsh Varrdhan's post, Sonam Kapoor and Sunita Kapoor (Harsh Varrdhan and Sonam's mom) showed their love with heart emojis. Abhimanyu Dassani commented, "Sledge," while Saiyami Kher expressed amusement with laughing emojis.
View this post on Instagram
A glimpse of glamorous eve
At the same time, Anand Ahuja posted a series of pictures from the enjoyable evening. In the initial photo, David Beckham, Anand Ahuja, Sanjay Kapoor, Karan Boolani (Rhea Kapoor's husband), Farhan Akhtar, and Shibani Dandekar are engrossed in watching TV. Another snapshot captures Sonam Kapoor engaged in a conversation with David Beckham.
In his caption, Anand Ahuja shared, "Just another vision of how sport brings us together! It was tense for a minute but the Indian Cricket Team clamped down and pulled through! Thanks, Arjun Kapoor for making sure we had a big TV set up showing the match during dinner, just so people could sneak in and out to catch a glimpse of India's tremendous semi-finals victory on the way to its fourth ODI World Cup Finals appearance!!"
Karan Boolani mentioned, "Just about to post the exact same picture."
Arjun Kapoor responded, "All part of making it a good night for the sports lovers… "
Check out the post here:
View this post on Instagram
David Beckham is currently in India for a four-day visit, serving as the Goodwill Ambassador for UNICEF. On Thursday night, he also joined a private party at Shah Rukh Khan's Mumbai residence, Mannat.
Read more: Nita Ambani's makeup artist salary can give complex to many CEOs