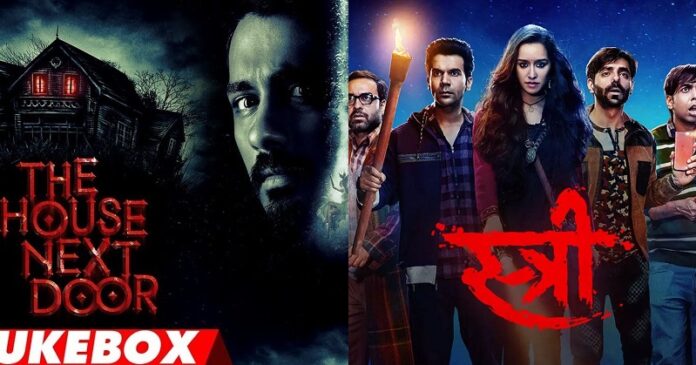 In the past few decades, Bollywood has certainly upped its game in the horror film genres. Innovative CGIs, brilliant scripts, new ideas, and new seen before creativity are all reasons for this boost in horror movies. In the recent past, some of the best horror movies to be released belonged to Bollywood.
To find out about some of the best horror movies Bollywood has produced scroll through our list and enjoy your next horror weekend binge.
1) Bulbbul: IMDb rating-6.6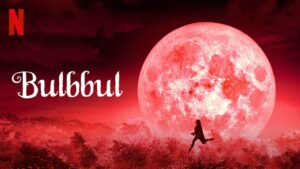 A child bride, Bulbbul grows into a mysterious and strong woman who rules over her household, hiding her painful past. Follow her journey set in the 1880's Bengal presidency, as supernatural murders of men plague her village. Bulbbul's life and her struggles give way to various themes in the story including women's freedom, dramatic plot, and the obvious horror.
The film is written and directed by Anvita Dutt with producers Anushka Sharma and Karnesh Sharma. The lead actress of the film Tripti Dimri is the real show-stealer in the movie. This is one of the best horror movies of all time.
2) Tumbbad: IMDb rating- 8.3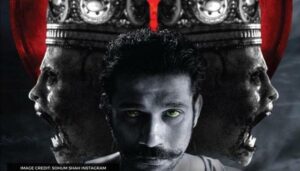 Set in the village of Tumbbad is Hastar, a monster who should never be worshipped. A family builds a shrine for Hastar and tries to get his cursed wealth. This activity causes disastrous consequences for them. A masterpiece of horror, Tumbbad was directed by Rahi Anil Barve.
The cast of the movie does an extremely believable work with Sohum Shah in the lead gaining a lot of appreciation. The movie was the first Indian movie to be screened at the 75th Venice International Film Festival. Tumbbad is one of the best horror movies IMDb has ranked with a rating of 8.3.
3) Ravening: IMDb rating- 8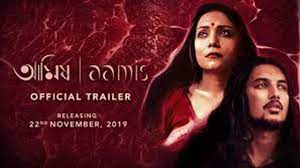 The story follows a lonely married woman who finds a unique bond with a younger man over sharing their love for unusual food. Their relationships blooms and some dark twists and turns take place. Social taboos create violent crimes in this amazing movie. The star cast of Lima Das and Arghadeep Baruah has brilliant chemistry. The movie has been praised for its brilliant script and sinister tones.
4) Stree: IMDb rating- 7.6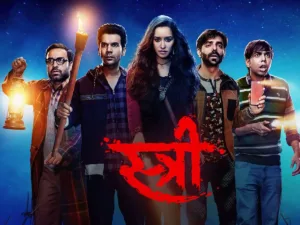 An unusual entry in our list is Stree which belongs to the comedy-horror genre. Stree was a widely successful movie for balancing the elements of horror and comedy together. In the village of Chanderi, people live in fear of Stree, a woman's spirit who attacks men at night during festivals.
Vicky and his friends set out to reveal this mystery. Rajkummar Rao and Shraddha Kapoor deliver brilliant performances and do justice to a well-written script and narration. Stree is one of the top 10 horror movies of all time in Bollywood.
5) Bhool Bhulaiyaa: IMDb rating- 7.3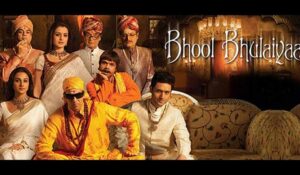 Bhool Bhulaiyaa is one of the best horror movies in Bollywood and the success and popularity of the movie has made it a cult classic. It follows a psychological horror theme. In the movie, an NRI and his wife stay in his ancestral home, ignoring the warnings of the locals about ghosts.
Soon some inexplicable occurrences cause him to call for help from a psychiatrist and solve the mystery of the house. Akshay Kumar delivers an extremely funny and strong role and Vidya Balan steals the show. Definitely worth a watch for entertainment.
6) Bhoot Part One: The Haunted Ship: IMDb rating-5.4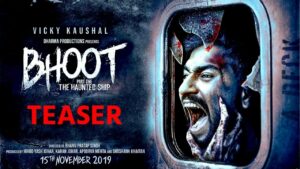 The story follows a shipping officer who wants to save a girl he believes to be real in an unmanned haunted ship, Sea-Bird. The movie is based on a real-life incident that took place in Mumbai about the M.V. Wisdom incident in 2011. Vicky Kaushal leads this brilliant horror which is part one of a planned series. While the movie lags in certain aspects it is certainly a good one-time-watch.
7) Lupt: IMDb rating-5.5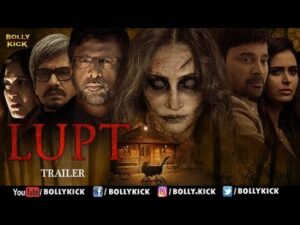 A workaholic businessman suffers from some eerie visions and on the recommendation of a psychiatrist, he decides to take his family on a trip. However this journey takes many dark routes and chaotic paths as one after another, family members begin to die. The star cast consists of Javed Jaffrey, Niki Aneja Walia, and Vijay Raaz. This movie too, while not a strong horror film, is a good one-time-watch.
8) 13B: Fear Has A New Address: IMDb rating-7.3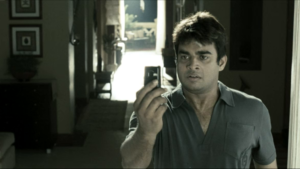 Up next in our list of top 10 horror movies of all time in Bollywood, is 12B: Fear Has a New Address. Manohar and his family move into a new apartment on the 13th floor. Chaos disturbs the family's peace when a spirit haunts them which can communicate through a television set. With the help of a cap friend, the family investigates the secrets of the apartment. R. Madhavan, as usual, does not disappoint in delivering an unnerving act. The movie has a fresh concept in the horror genre.
9) The House Next Door: IMDb rating- 6.8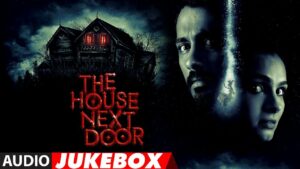 Krishnakanth and his wife Lakshmi live peacefully in the house in the mountains. Their life gets disturbed when their new neighbors, the D'Costas, move into a haunted house next door. The story takes a haunted turn when the eldest daughter Jenny brings some unwanted elements into the house. The story has been praised for its gripping storyline and characters.
10) 9: IMDb rating-6.9
One of the best horror movies Bollywood has produced Nine is a science-fiction horror film. Albert Lewis is a scientist who is distant from his 8-year-old son. He takes his son and sets out with other colleagues to the Himalayas for astronomical research. When he meets Eva, a young woman, things take a sinister turn in the movie. The genre of science fiction and horror has been done justice by a brilliant script and amazing performances by the actors.
11) Pizza 2nd: Villa: IMDb rating-6.4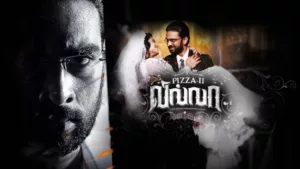 Jebin is a budding novelist who visits his father's old mansion with his artist girlfriend Aarthi. There they find a series of paintings by Jebin's father which highlight Jebin's life and future. As the events of the paintings come true, Jebin's life takes a turn for the worse. This movie has been termed one of the most underrated and has earned heaps of praise for its twists and turns.
12) Raaz: IMDb rating- 6.5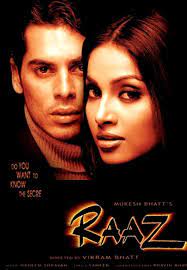 A classic Bollywood movie, Raaz is among the best horror movies of all time in Bollywood. Aditya and Sanjana have a failing marriage and move to Ooty to save it. Things take a turn when they find out that the place they moved into is haunted. Sanjana finds out that her husband is a part of a ghost mystery and she must fix it to escape.
Bipasha Basu, Dino Morea, and Ashutosh Rana deliver haunting and dramatic performances which elevate the film. The music of the film has also been highly praised. It was the 3rd highest-grossing movie of 2002.
13) Maya: IMDb rating-7.6
Apsara is a single mother and works in advertisements to pay her bills. Her life becomes haunted when a ghost starts to kill the people known to her. This movie is regarded as one of the best horror films of Tamil cinema and was one of the biggest hits of 2015. Nayanthara Kurian in the lead role brings life to the movie and makes it a must-watch.
14) Kinavalli: IMDb rating- 6.5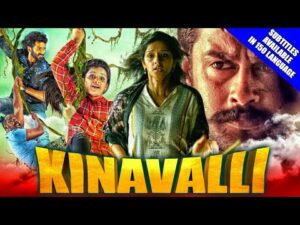 The next on our list of best horror movies IMDb has rated is Kinavalli. To celebrate their anniversary, Anna surprises her husband by calling all his old friends to their house. But their celebrations get ruined when they feel the presence of a paranormal spirit. From comedy to horror, the movie takes you on a journey through the brilliant performances on the film.
15) Ragini MMS: IMDb rating-4.9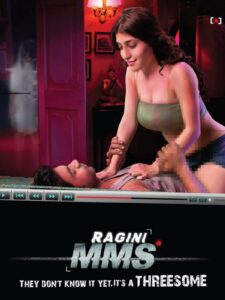 The movie is shot to appear as a homemade movie. Ragini is a young girl who goes to a farmhouse that is deserted with her boyfriend, who has intentions to make a sex tape with her. The movie unravels and we get to know that the house is haunted and one by one death occurs. Ragini MMS is one of the most popular movies on the list. The movie was a financial success and worth a watch.