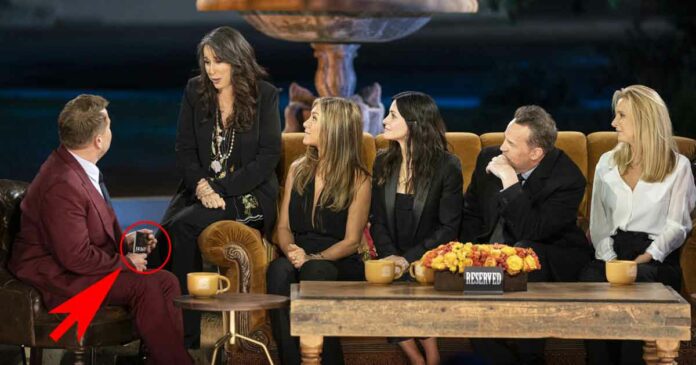 It's been 17 years that the iconic show FRIENDS closed Stage 24 for itself. And after so long, we are finally about to see "The One We Have Been Waiting For", the most awaited FRIENDS reunion.
HBO Max has released the first trailer of the reunion in which we will see all the six main cast members return. The actors have come together as themselves for an unscripted special, rather than filming a new episode of FRIENDS to reminisce about their time on the show. You might have seen the trailer already but there were a few details that are easy to miss while watching. It's so overwhelming to see the cast together after so long that you often tend to ignore the things apart from them. So today, we are going to point out a few details from the Reunion that are important and you should be knowing. In case if you want to watch it again then here's the video:
David Schwimmer rightly said about the delay, the gap had only made the reunion more meaningful and exciting for the six stars. He also said, "It turned out to be something really special for the fans. I think it's going to lift a lot of people's spirits." And immediately Matt LeBlanc added, "It lifted mine."
At first, HBO released a teaser trailer, but there were no dialogues or clips in it. It was just made up of the six actors with their backs turned to the camera walking down the street. And, an instrumental version of the iconic "I'll Be There For You" played in the background. And then came the trailer you just watched above. However, there are a few details most people missed while watching the FRIENDS reunion trailer. Well, we understand why it happened. So, here is the list of things you might miss noticing. Let's take a look:
1. Rachel Admits They Were On A Break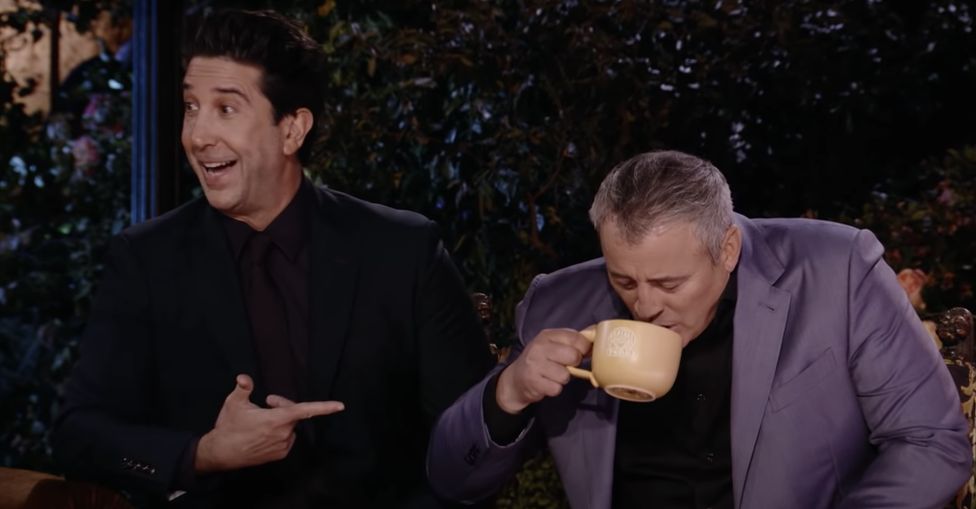 It is one such debate that has been continued for a long time and it existed till the date when Jennifer Aniston herself agrees that they were on a break. Yes, you heard it right. In fact, as Corden poses this question to all the six cast members, they all agreed almost immediately that Ross and Rachel were on a break. So, finally, we can say that Ross did nothing wrong by sleeping with the copy girl.
However, one person disagrees with this. And, that one person is Matt LeBlanc who immediately said, "Bullsh*t". You can see David Schwimmer's visible shock and delight after seeing Matt's reaction.
2. Matthew's Speech Slurs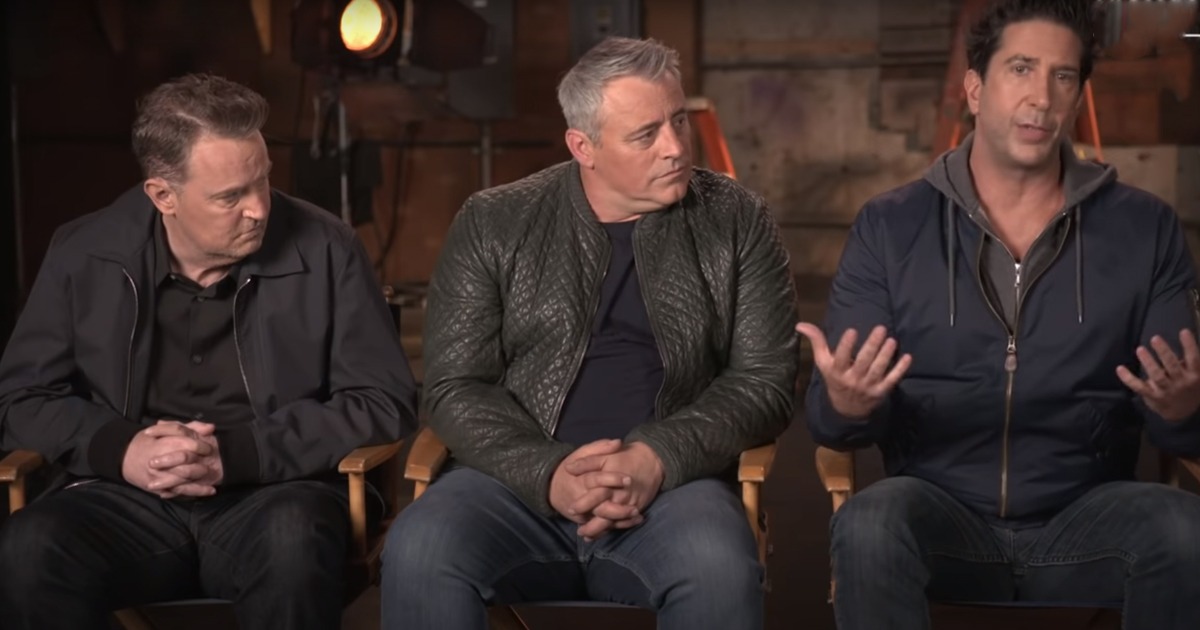 In the promo of the reunion special, Matthew Perry appeared with a slurred speech. It was hard to overlook his awkward demeanor as he sat with other cast members of the show. He stammered and stared in the clip. His words even slurred together at one point and it was something to worry about. In the promo, he was asked that he ever took any souvenir from the show, he revealed, "I stole the cookie jar that had the clock on it". But, he said it with a heavy "sh" sound at the start of the word "stole". Even though Matthew's speech was stilted, his physical appearance looked quite healthier. Maybe his castmates hid their concerns as Matt and David smiled at the star.
3. Courteney Wrote Lines On Table Revealed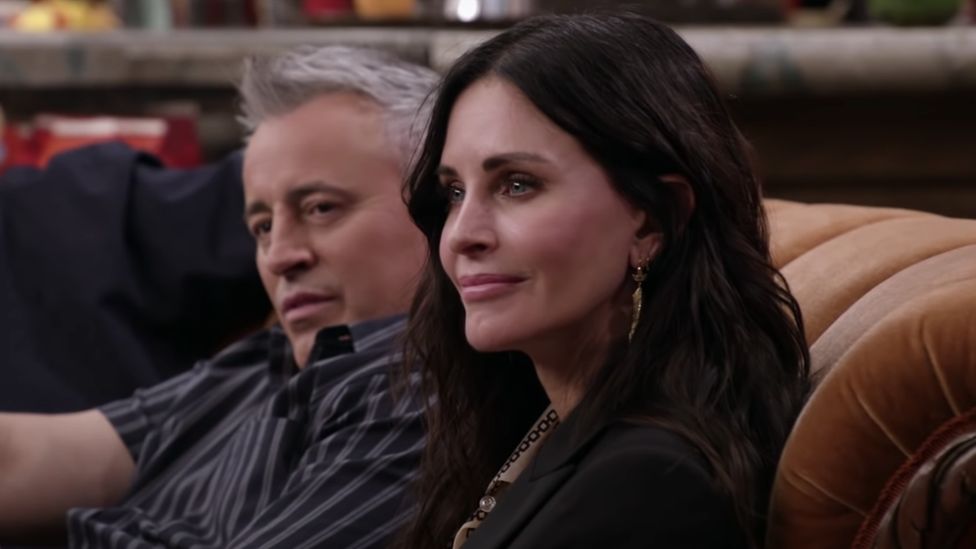 As Rachel's best friend, Ross's sister, and Chandler's eventual wife, Monica was at the center in the reunion special. In an episode "The One With the Pediatrician", Ross once told, "You're the glue that holds this group together." However, Courteney Cox apparently struggled to remember her lines of the scenes in real life.
In one of the trailer's funniest moments, the six principal cast members revisit the set of Rachel and Monica's apartment. There, Matt LeBlanc moves the fruit bowl to the kitchen table and asks, "Does Courteney still have her lines written on the table?" It was one hilarious moment where Matt revealed Courteney's secret. We cannot wait for more clips like these.
4. Matthew Can Cry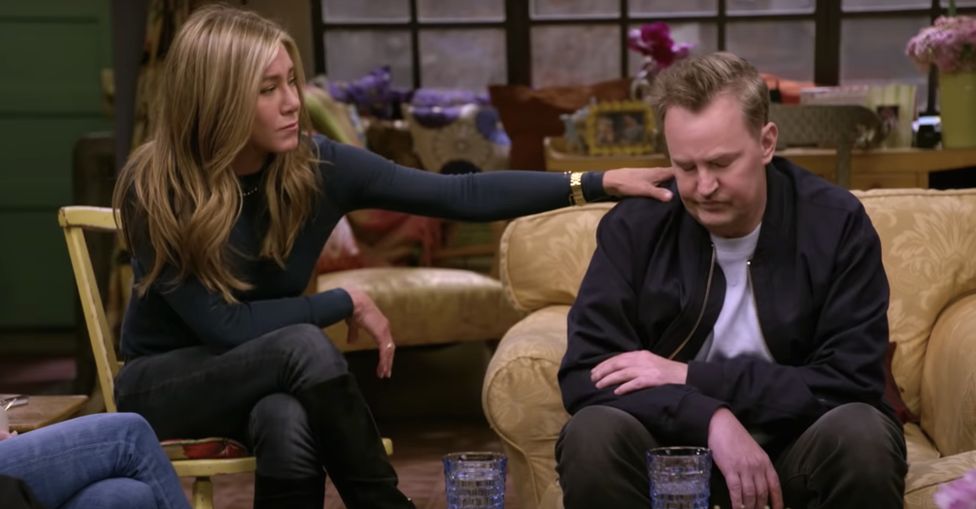 Chandler was a character who struggled to show his emotions so much that the writers based an entire episode around it. In the episode "The One Where Chandler Can't Cry", the gang surprisingly found out how rarely Chandler gets visibly upset. Even when Monica came up with a variety of heartbreaking scenarios, he couldn't show many emotions.
However, actor Matthew Perry clearly has no issue in displaying his emotions in real life. Even though we are not aware of the reason, but in the trailer, we get a glimpse where Matthew says, "yeah, I'm gonna cry now" and Jennifer comforts her by putting her hands on his shoulder. We bet he won't be the only one crying. Reflecting on the mood of the audience, Jennifer also at one point says, "Where's the tissue box?"
5. Rachel's Wardrobe Malfunction Featured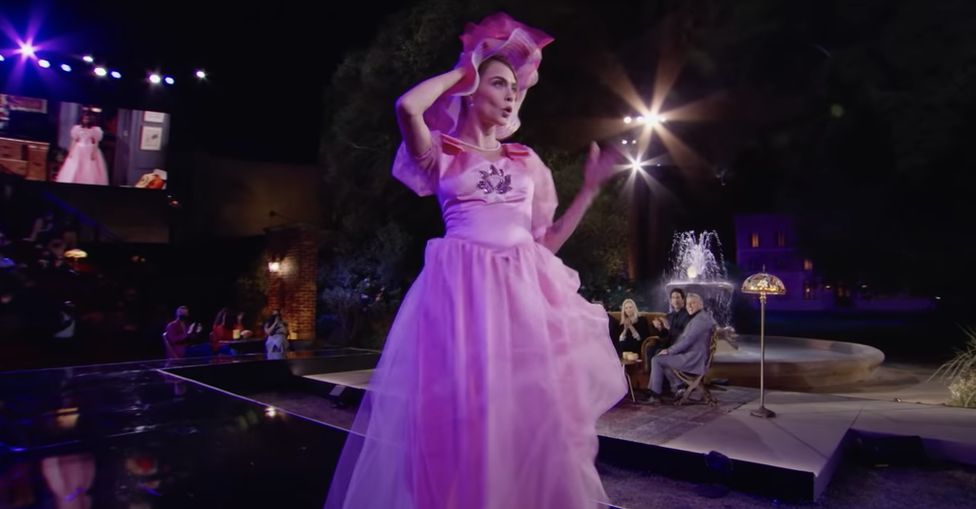 Rachel faced a wardrobe malfunction in the series when she appeared as a bridesmaid at Barry and Mindy's wedding. She unwillingly wore the dress and things got worse when her dress got stuck in her underwear. It exposed her red underwear making it a hilariously embarrassing moment for Rachel.
However, the FRIENDS reunion can never be complete without recreating this hilarious moment. Well, this time Cara Delevingne, the "Suicide Squad" star recreated Rachel's infamous bridesmaid dress. She was not as embarrassed as Rachel and rather turned it into a fashion statement.
6. Cast Actually Aged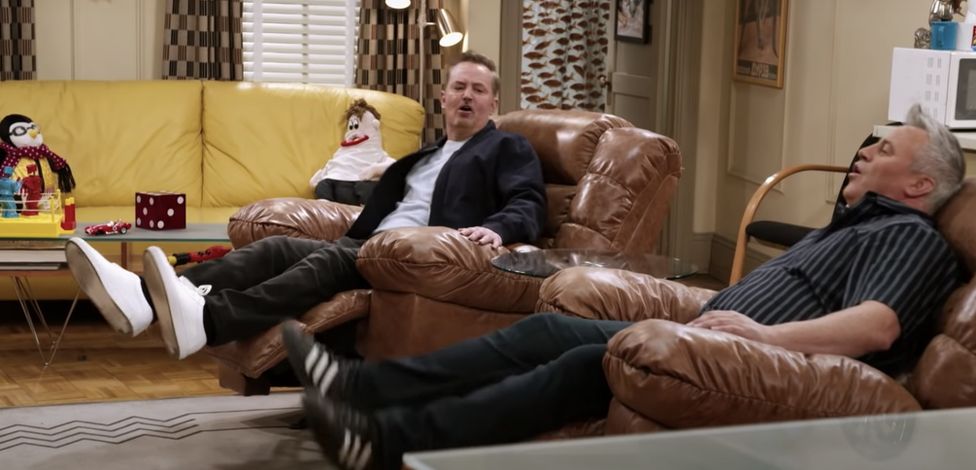 Even though it is nearly two decades on from the show, we're as shocked about it as you are to see that our favorite friends now have wrinkles and grey hairs. When years ago Chandler and Joey relaxed in their beloved Barca loungers, they seemed like two roommates in their twenties viewing Baywatch.
However, now it looks like they actively need the rest. And if you didn't notice, this particular scene features the greatest ever FRIENDS characters, Hugsy who was Joey's cuddly penguin. He also got a cameo appearance in the FRIENDS reunion!
7. Guest Stars Were Committed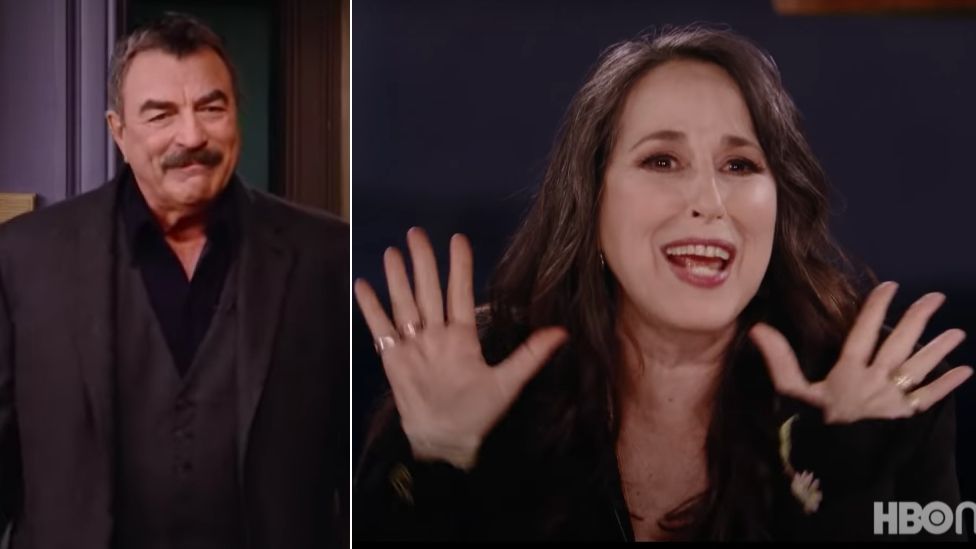 There are a long of A-list stars who are gonna make cameo appearances in the FRIENDS reunion. Well, if you are worrying that they will appear at the expense of quality time with the cast, then you don't have to worry at all. The producers of the reunion have weaved the celebrity guests in smoothly and cleverly. There all will be playing their part making the reunion more exciting and thrilling.
8. Not Against But Together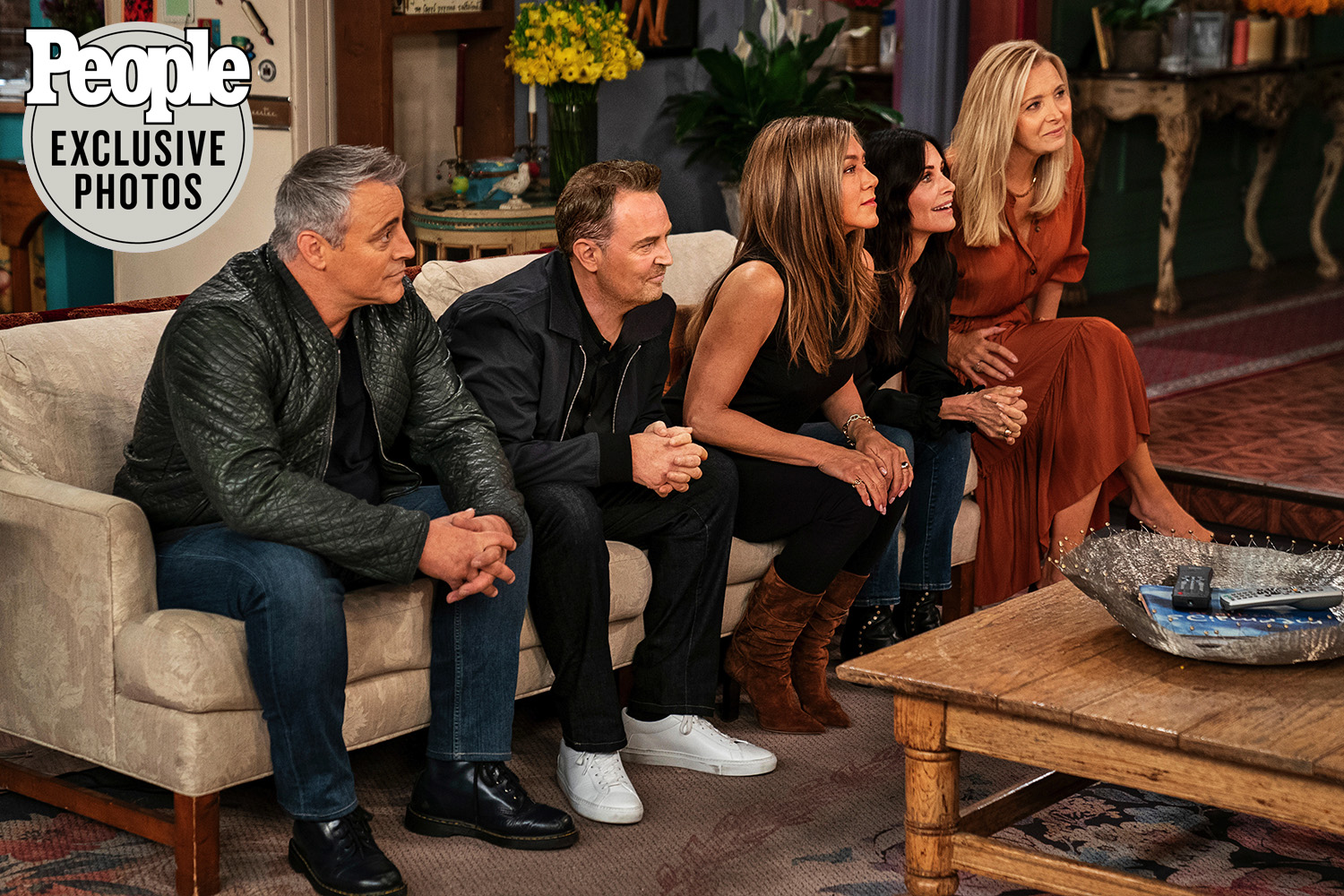 While we're looking forward to the gang sharing memories with James Corden, there are also plenty of activities and games planned to liven things up. There's a table read including "The One Where Everyone Finds Out" where you will see Lisa shouting once again "My eyes! My eyes!", Lisa also might perform the famous song "Smelly Cat", and many more. However, the biggest highlight is the recreation of the season 4 trivia game. A battle between boys vs girls to know who knows each other better. A battle where Monica and Rachel lost their apartment.
Well, the interesting part is that it seems like this time they are not fighting against each other but playing together to show what they remember about the show. One of the trivia questions is "How long was the letter Rachel wrote Ross?" LeBlanc cried, "Eighteen pages" and Jennifer added, "Front and Back". We are sure who wins the game but we hope that there will be a Lightning Round to settle it. But they have shown us that time has changed and now they are above winning and losing.
Well, the reunion is going to be wonderful! But there are things that we are going to miss. We know a few guests are coming to the show apart from the main cast. But still, there are people whom we are going to miss in the show. Here's a video that lists a few people who deserve to be in the show but are not included for some reason. So check this out and share your view:
Do you agree to the list? If not then let us know in the comments whom would you miss in the show!