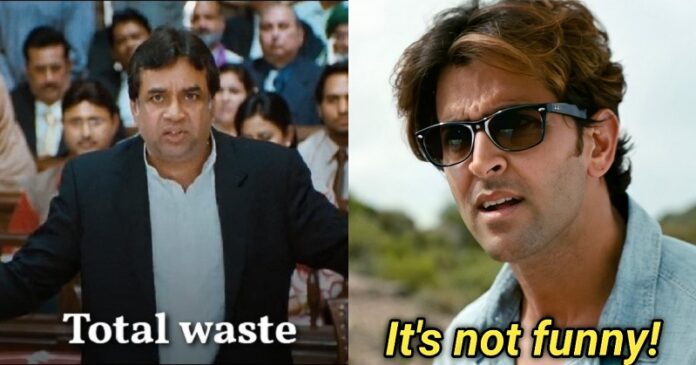 This year, everything from a worldwide outbreak, which brought the entire world to a halt. To nature mending and oil prices plummeting into the negative, defined a new normal. The most famous meme templates Indian of 2021 remained to elicit laughter. amusement, and giggles, keeping us entertained during these tough times. We all know that India is a diverse country with many cultures. India is a varied country with many different languages, cultures, and religions. This variance, in memes as well. In the last several years, many Indians have become social media celebrities. Thousands of meme templates Indian based on and inspired by these characters.
Here's the list of the top 20 Indian meme templates that went viral in 2021:
1. It's Not Funny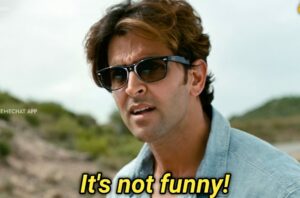 For the uninformed, the snippet comes from Zindagi Na Milegi Dobara. Hrithik and Farhan's famed fight scene while on a road trip in the film. "It's not funny," Hrithik says, referring to his pal Imraan. Played by Farhan, who threw away his phone while he was in a busy conversation. People have used this one of the Indian meme templates in humorous. Also, relatable situations ranging from ongoing online education. And sitting at home for two years attempting to persuade your parents to take that one goa trip.
2. Manoj Bajpayee In Family Man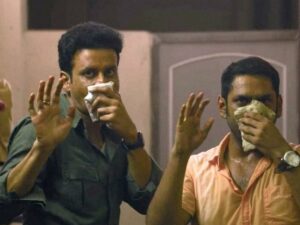 If you've seen The Family Man 2, you'll recognise which scene we're talking about. Several scenes from the series have served as grist for meme-makers. Also, who have created humorous quips and memes as a result? The scenario in which Manoj Bajpayee covers his face is one of the scenes that has become a fan favourite. This, utilised in any setting where peering through your nose gets prohibited. This is one of the most used Indian meme templates.
3. Kid With Trumpet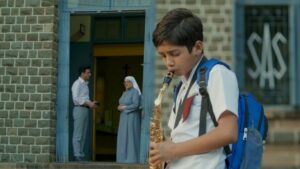 This is a scene from the series Family Man. It depicts a child playing the trumpet. This is one of the Hindi meme templates that are quite popular among the general public. Used whenever you feel like the circumstance calls for some background music.
4. Raju Jumping From The Building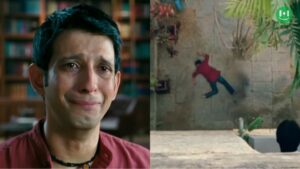 This is a scene from the classic film Three Idiots. Despite the fact that it is a sad scene. Because of its amusing sense of humour, this went viral in 2021. This is of Hindi meme templates, used whenever you feel like you can't handle it any longer. Or, whenever the occasion calls for you to "better jump off to be here," do so.
5. Jal Lijiye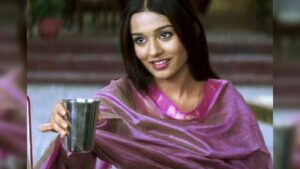 The public has replicated Amrita Rao's sequence from Sooraj Barjatya's 'Vivah,'. In which she plays a shy, homely Indian girl who is well-mannered and serves 'Jal' to her visitors. This Indian meme template, used if you're having a disagreement with someone. You can also use it to make fun of your buddies whenever you want.
6. Ek Baar Try Toh Kar Ke Dekh Lo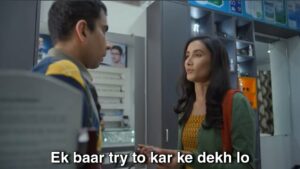 This one is from the TVF Aspirant series. The series was a tremendous hit among the younger generation. This Indian meme template, used whenever someone is on the verge of quitting up. You can request that they try it.
7. Main Support Karunga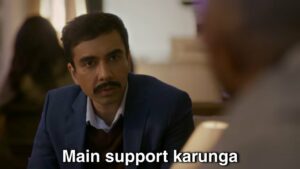 Often, we do not receive the appreciation and encouragement that we must in our lives. But, there are a select few people who always stick by your side like a rock and instil confidence in you. This is one of the meme templates Hindi, used to instil confidence in your coworkers.
8. Sandeep Bhaiya In Rain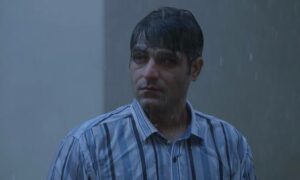 When you're heartbroken, what do you do? When you can't have something you want. This meme in particular captures a person's emotions. During a devastating period in his life. This is one of the most used meme templates Hindi.
9. Ambi Hanging Between Two Rickshaw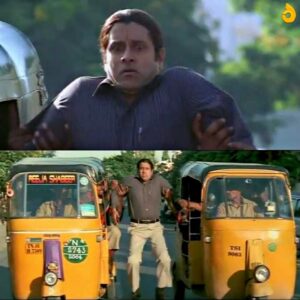 When you're in a scenario where you're trapped and don't know what to do. This meme is a perfect match. We find ourselves in circumstances where we don't know where to begin or where to end. In such cases, this hanging meme, employed.
10. Kitna Negative Aadmi Hai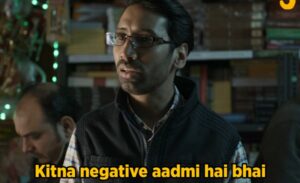 When someone says something unpleasant about. You also want to be upbeat. This meme is ideal for slapping on their face.
11. Shahrukh Sad Face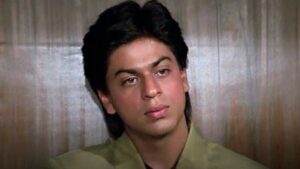 The Shahrukh Sad Face meme is ideal for everyone who is having a bad day. In this meme, SRK's face is without expression. Isn't that what everybody has these days??? This meme can, used whenever someone asks you a question. How are you doing or how did your day go?
12. Bhai Ab Main Sharab Piyunga Yaar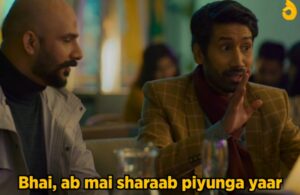 This meme comes from the TVF Aspirants series. Here, the character declares that he will no longer drink. The audience, but, can use this meme for both sad and cheerful purposes. It's their fault. You can share it with your pals if you have good or bad news to report. Send this meme to cheer them up or invite them out for a drink.
13. Aisa Koi Kaam Nahi Hai Jo Babuji Naa Kar Sake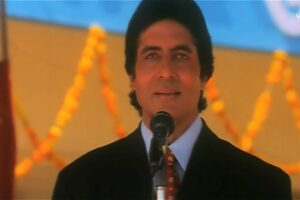 While inaugurating a hospital, Heera, played by Amitabh Bachchan. He talks about his father Bhanu Pratap Singh. You can use this meme to make fun of your buddies. You can also use it to express your pride in your father.
14. Bahut Piche Reh Gaya Na Main Yaar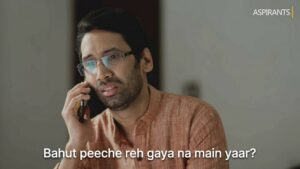 We may have the impression that we don't know much. We may have the impression that someone has gone ahead of us and we are lagging behind. This is a common occurrence in academic disciplines. This meme is ideal for the circumstance. You can use this if one of your classmates informs you that he has finished the entire course.
15. Saale Bhagwan Seh Toh Daar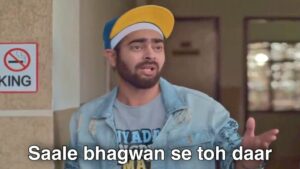 This meme is from the College Romance series. It's a little odd, but it's a lot of fun. This meme is ideal for slapping in the face of someone who is being arrogant.
16. Ab Tu Nikal Yahan Seh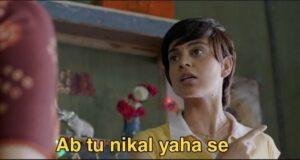 Tanu Weds Manu is the source of this movie scene. When someone irritates you or you become irritated by their presence, all you want to say is "go lost." This meme is ideal for usage in this case.
17. Total Waste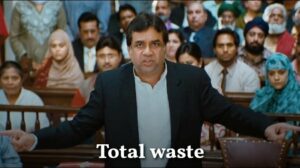 This is a scene from the film OMG! Paresh Rawal is yelling at the court, "Total Waste!" You can use this meme on someone who is blabbering or wasting his time.
18. May I Come In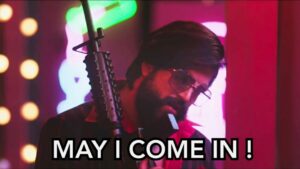 It's a scene from the film KGF. It demonstrates how the performer enters the scene with a swagger. You can utilise the meme whenever you feel like you got left out of a conversation or want some extra eyes on you.
19. Tamacha Thik Rahega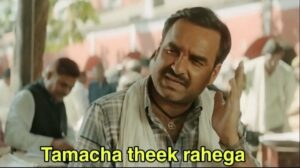 Pankaj Tripathi's rendition of this meme is popular among admirers. This meme used to shut someone down with a slap.
20. Are Kehna Kya Chahte Ho?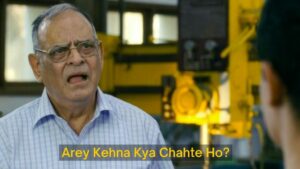 This is a scene from the film Three Idiots. In the year 2021, this meme is still popular. When you don't grasp what the other person is saying, you usually reply I didn't get it. Instead, you may utilize this meme template with ease.