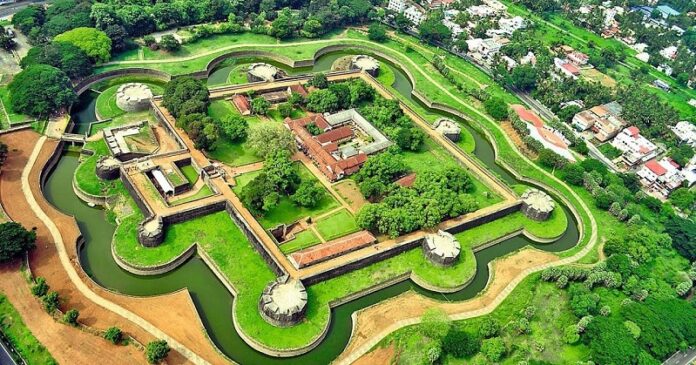 Kerala has got a number of forts and palaces. It is a state of beautiful landscapes, waterfalls, valleys, and backwaters. However, apart from that, these magnificent historical landmarks and monuments are today's major tourist destinations as well. The famous historical forts and palaces of Kerala will surely make you feel closer to the rich culture of Kerala and will also let you know the history of India.
India has a rich history, and Kerala is no exception having a rich treasure of historical forts and palaces. So, here is the list of Kerala forts and palaces that will take you back in time.
1) Mattancherry Palace – Kochi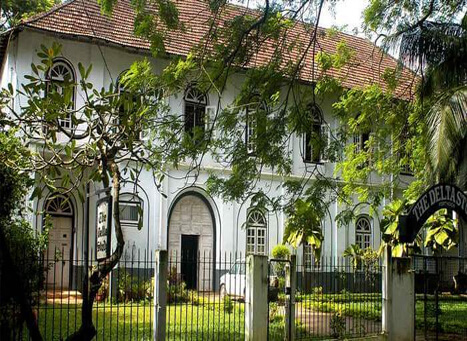 Situated in Kochi, Mattancherry Palace is one of the Kerala forts that is known for its beauty and rich heritage. This is a Portuguese palace that is also known as Dutch Palace. It is a double-storied palace with a fascinating display of paraphernalia belonging.
Location: Mattancherry, Kochi, Kerala 682002
Timings: 9:45 am – 1:00 pm, 2:00 pm – 4:45 pm, Friday & Saturday (Closed)
2) Fort Kochi – Kochi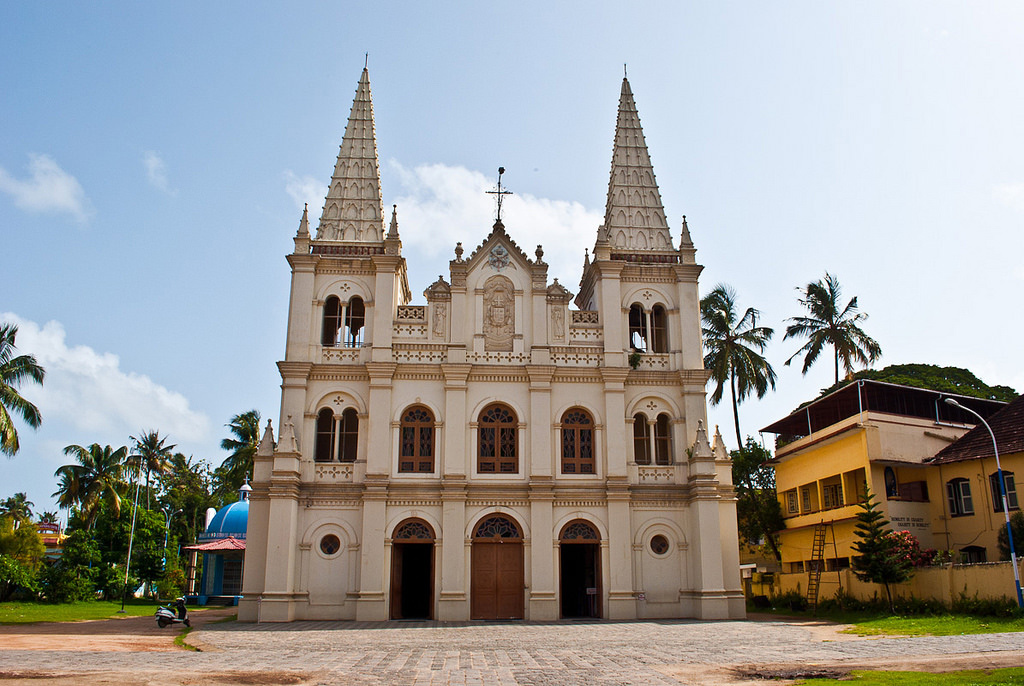 In the southwestern part of Main Kochi, Fort Kochi is a seaside town which is known for its old-world colonial charm. Since it is one of the most famous forts in Kerala, tourists visit this palace throughout the year to witness its mesmerizing beauty.
Location: Ernakulam, Kochi, Kerala 682001
Timings: 10:00 am – 5:00 pm
3) Bekal Fort – Bekal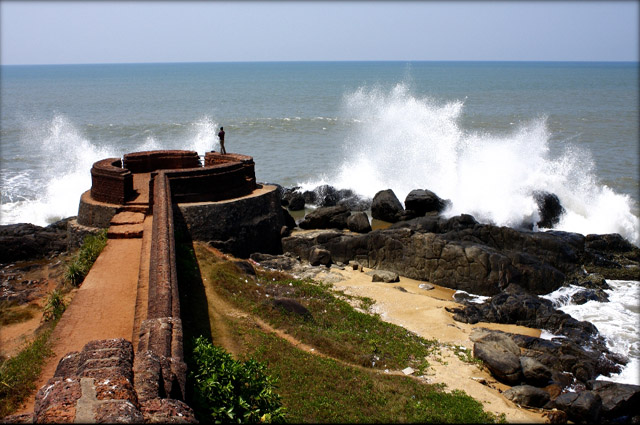 Since Bekar Fort is built around 300 years ago, it is considered one of the most preserved forts in Kerala. While visiting the place, you will witness the full glory and grandeur of the fort. You can also enjoy the mesmerizing view of the Arabian Sea from the top of the fort.
Location: Kasaragod Road, PO Bekal Fort, Beside Bekal Fort Railway Station Dist, Bekal, Kerala 671316
Timings: 8:00 am – 5:30 pm
4) Bolgatty Palace – Kochi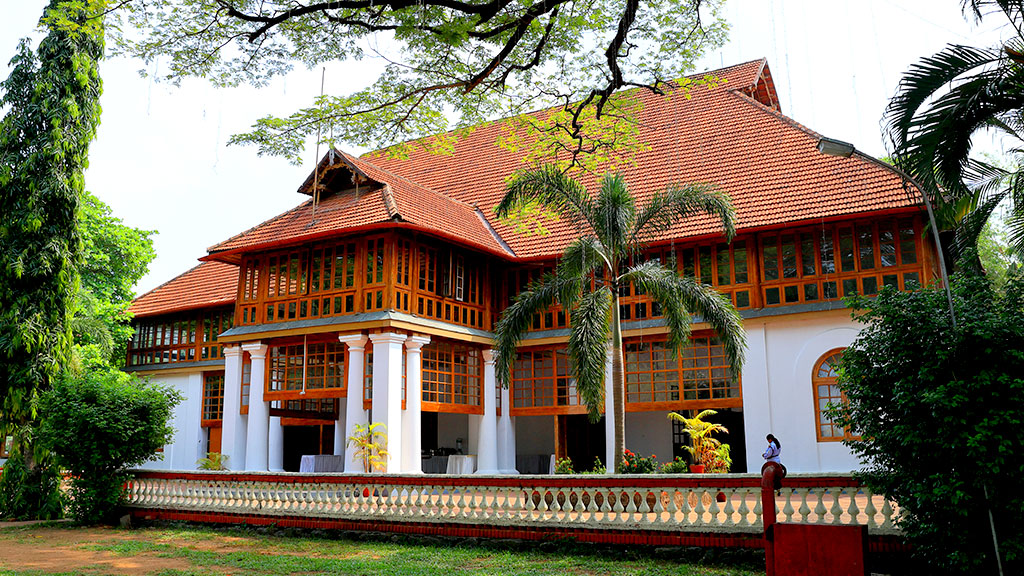 Have you ever heard of Bolgatty Island in Kochi? Well, this beautiful Bolgatty Palace is located on Bolgatty Island of Kochi. Without a doubt, it is one of the most popular palaces of Kerala that was a built-in Kochi style of architecture. Since this place had re-established itself as a restaurant, it is quite famous among couples.
Location: NH966A, Mulavukad, Kochi, Kerala 682504
Timings: 24 hours
5) Edakkal Caves – Wayanad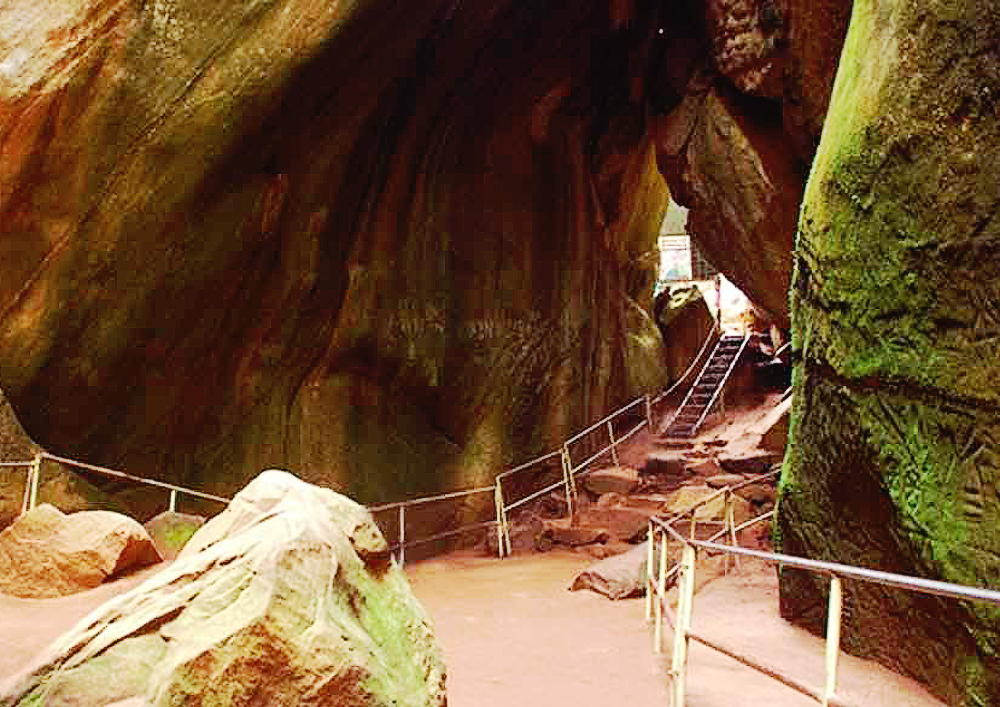 Edakkal Caves is one of the mesmerizing forts of Kerala that is estimated to be as old as 5000 BC to 1000 BC. It is very famous among tourists because of its exquisite rock and wall carvings. Edakkal Caves also offers trekking opportunities to get to the entrance of the caves.
Location: Nenmeni, Kerala 673595
Timings: 8:30 am – 4:00 pm, Monday (Closed)
6) Thalassery Fort – Thalassery Tellicherry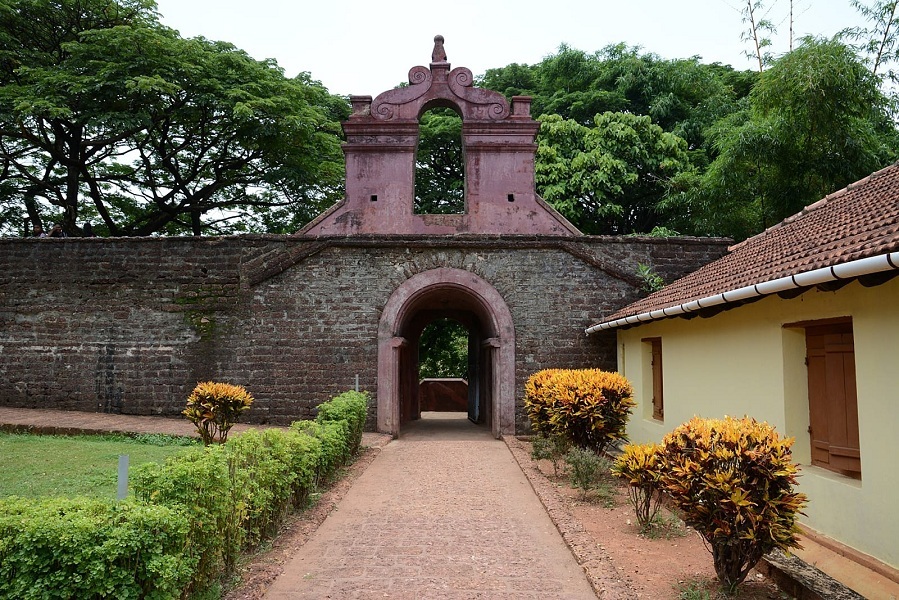 Situated in Thalassery Tellicherry, Thalassery Fort is one of the most rocking forts of Kerala. This fort is maintained Archaeological Survey of India nowadays and attracts many tourists around the year. Interestingly, this fort has also witnessed the making of the Malayalam movie "Pazhassiraja".
Location: Near Thalassery New Bus Stand Kanyakumari, Panvel Highway, Pilakool, Thalassery, Kerala 670103
Timings: 8:00 am – 5:30 pm
7) Palakkad Fort – Palakkad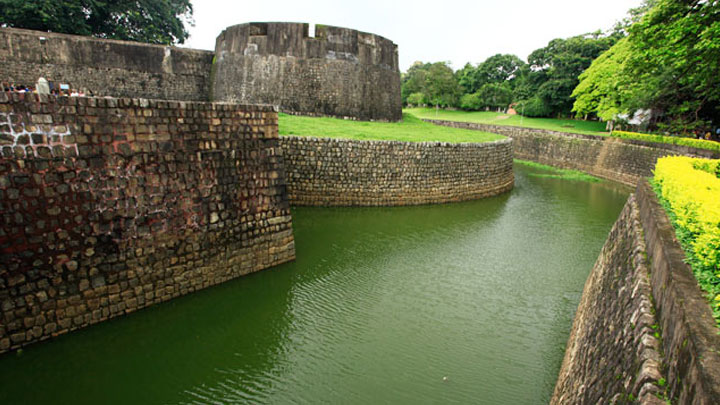 Palakkad Fort is a beautiful fort in Kerala that is surrounded by a lush green garden. Even though it was built in 1766 AD by Hyder Ali, it now comes under one of the most preserved forts of Kerala. Also, now this mesmerizing fort is maintained by the Archaeological Survey of India.
Location: Palakkad-Koduvayur, Thathamangalam-Meenakshipuram Highway, Kenathuparambu, Kunathurmedu, Palakkad, Kerala 678001
Timings: 8:00 am – 6:00 pm
8) Shakthan Thampuran Palace – Thrissur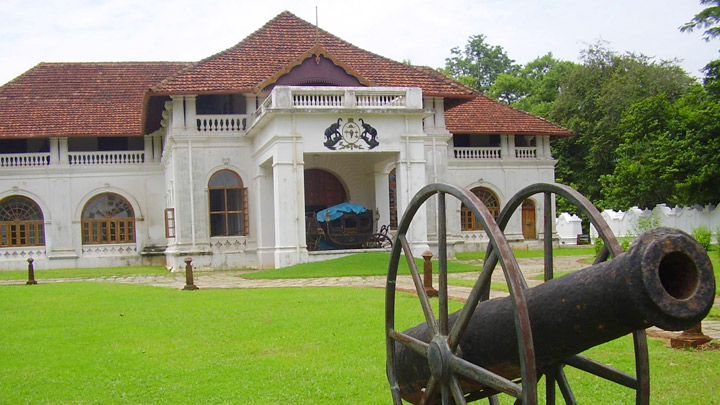 Shakthan Thampuran Palace is the royal residence of the king of Cochin. Situated in Thrissur town of Kerala, it is a famous Kerala palace that is known for its historical value. In this palace, you can witness the amalgamation of Kerela and the Dutch style of architecture.
Location: Stadium Rd, Chembukkav, Thrissur, Kerala 680020
Timings: 9:30 am – 1:00 pm, 2:00 pm – 4:30 pm, Monday (Closed)
9) Pazhassiraja Museum – Kozhikode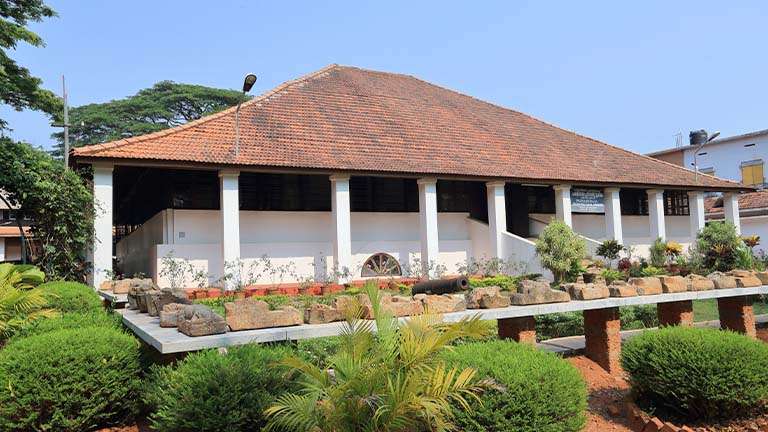 Pazhassiraja Museum is famous for its various archaeological ruins. Situated in the Kozhikode town of Kerala, this museum is quite famous for its historical umbrella stones, ancient paintings, antique bronzes, and much more. Undoubtedly, it is a must-visit place while in the state.
Location: Kendriya Vidyalaya Rd, East Hill, Kozhikode, Kerala 673005
Timings: 24 hours
10) Peralassery Fort – Kannur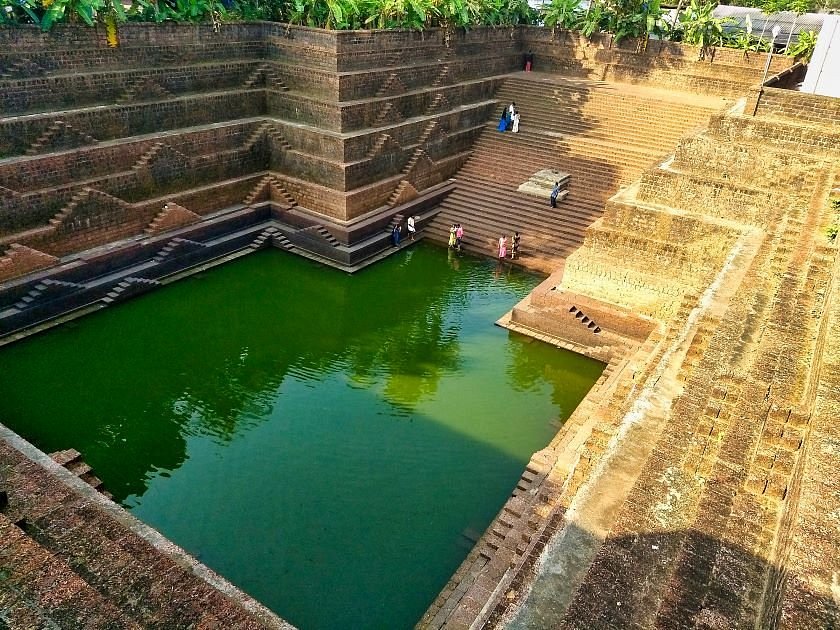 Peralassery Fort is a beautiful fort in Kerala that is located in the Kannur district of Kerala. This place is famously known for its Peralassery Subrahmanya Temple. If you want to witness a significant religious and historical site, then this fort is the perfect place to go.
Location: Mundalur, Peralassery, Kerala 670622
Timings: 6:00 am – 12:30 pm, 4:15 pm – 8:00 pm
11) Kanakakunnu Palace – Trivandrum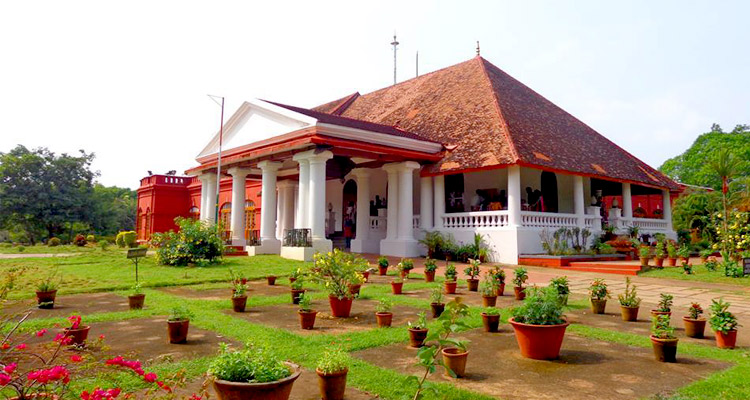 Kanakakunnu Palace is a renowned Kerala palace that was built under the rule of the Travancore King. Nowadays, this palace is used for many cultural events and programs. Perhaps that is why it is quite famous among tourists and the local people of Kerala.
Location: Kanaka Nagar, Nanthancodu, Thiruvananthapuram, Kerala 695033
Timings: 10:00 am – 5:00 pm
12) Krishnapuram Palace – Alleppey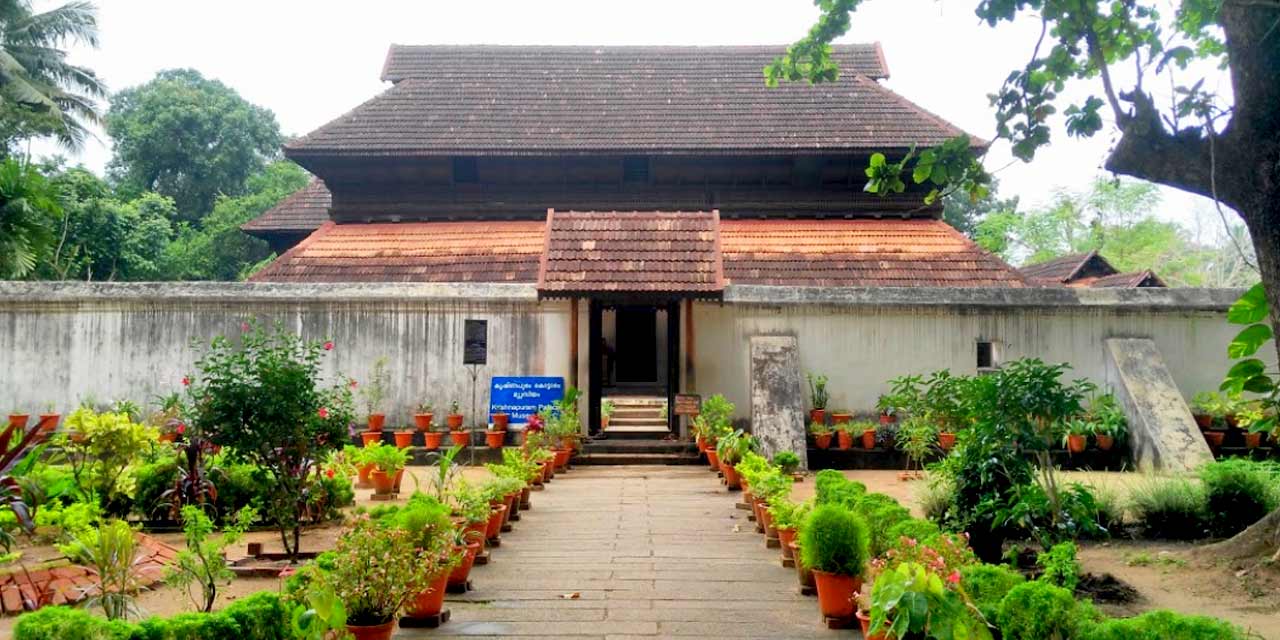 Situated in the Alleppey town of Kerala, Krishnapuram Palace is yet another magnificent palace that was built during the reign of a Travancore King. However, now this palace is currently maintained by the Archaeological Department of Kerala. This palace has a rich historical value attached to it.
Location: Oachira Rd, near Krishnapuram, Kayamkulam, Kerala 690533
Timings: 9:00 am – 1:00 pm, 2:00 pm – 4:30 pm