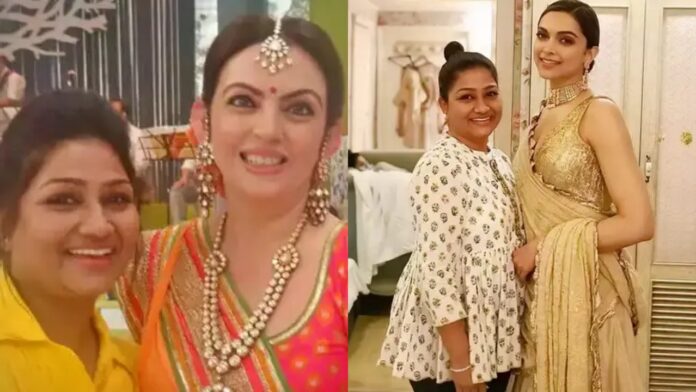 India boasts a rich tapestry of cultures and traditions, and at the heart of this vibrant heritage lies the saree, a traditional attire deeply ingrained in Indian history for centuries. Whether woven from cotton or spun from silk, the saree transcends mere fabric; it serves as a profound reflection of a woman's individuality, poise and sophistication.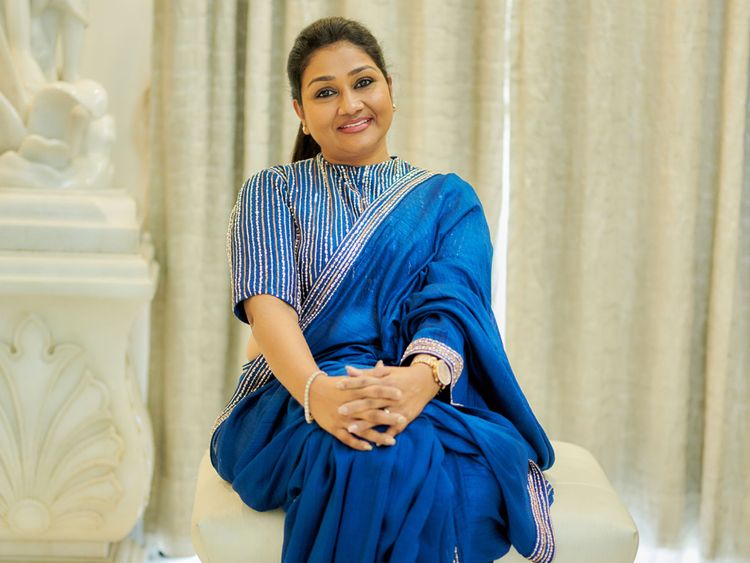 While many Indian women are proficient in wearing sarees, only a few have contemplated transforming this skill into a full-fledged profession. It's true that some individuals working at beauty salons offer saree draping services for a fee. However, today, we'll focus on Dolly Jain, who transitioned from being a housewife to establishing a highly successful career out of saree draping.
Twenty-eight years ago as a young bride, Dolly Jain was compelled to acquire the skill of saree draping, completely unaware of the remarkable journey that awaited her in the future.
Today Dolly Jain can proudly count among her clients prominent figures such as Isha Ambani, Shloka Ambani, Radhika Merchant, Sonam Kapoor, Priyanka Chopra, Katrina Kaif, Deepika Padukone, the late former Chief Minister of Tamil Nadu, Jayalalithaa, the late Sridevi and Natasha Poonawala whose stunning golden saree was featured at the Met Gala 2022, among others.
Who is Dolly Jain??
Hailing from Bengaluru, this renowned artist holds a remarkable record for saree draping – an astonishing feat of 18.5 seconds. What's more, she's also achieved another record, having draped a saree in 325 distinct styles. However, it might surprise you to know that, prior to making it her profession, Dolly Jain held a strong aversion to sarees.
View this post on Instagram
As per a report by Times Now, Jain, who initially despised sarees, found herself in a family where wearing them was a daily requirement. During her appearance on the reality show Indian Idol 13, the celebrated saree draping artist discussed her journey and revealed:
"I entered a household where wearing sarees was a must, and I used to detest them. After getting married, it took me 45 minutes to drape a saree every day. I used to hope that my mother-in-law would permit me to wear a kurta instead of a saree. But it took her a while to agree, and by that time, I had developed a deep affection for sarees."
How did she turn her passion into fame?
When she made the decision to turn her passion for sarees into a profession, she encountered numerous challenges. Reflecting on her journey and her commitment to giving back to society, Dolly mentioned: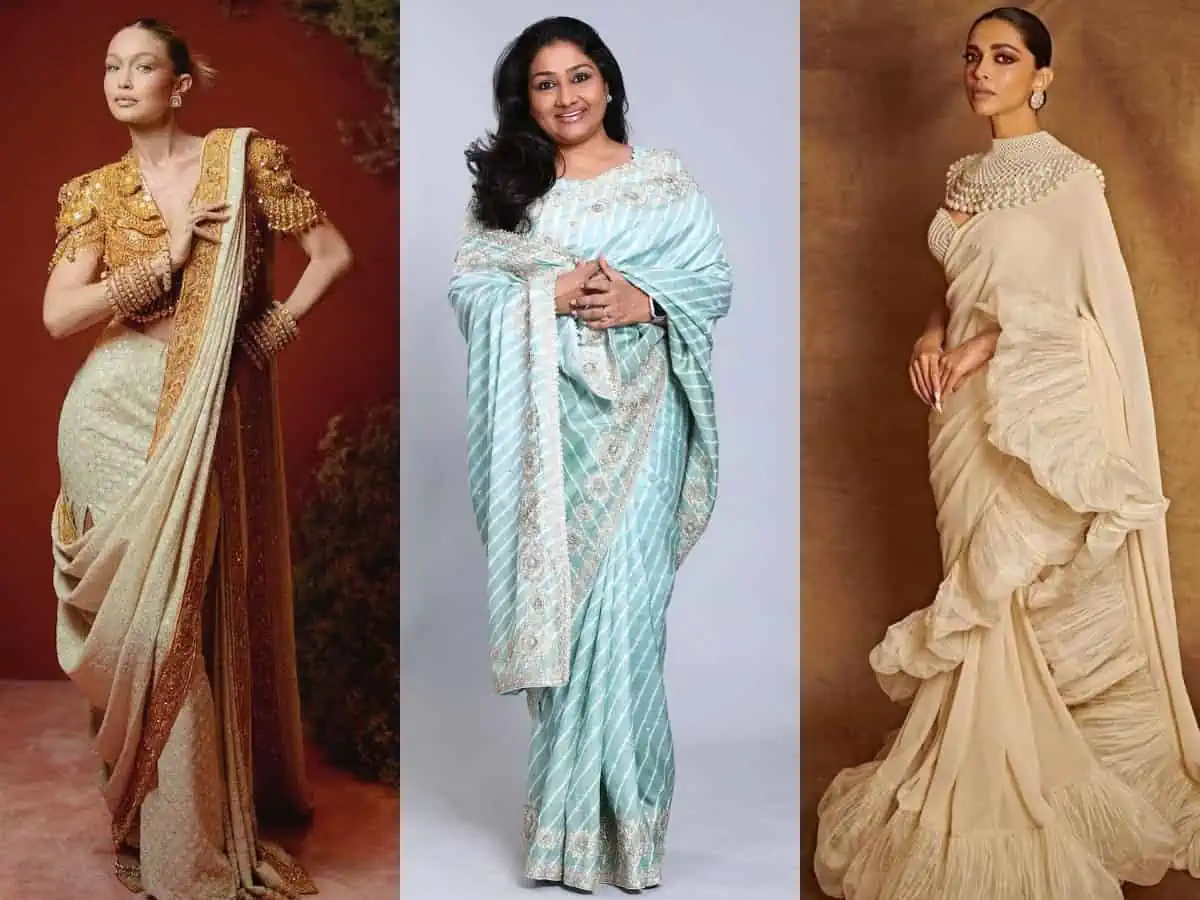 "Society was extremely critical of me. Initially, they dismissed my pursuit as a waste of time, labeled me as eccentric, and insisted that I couldn't make a living by draping sarees. This was the verdict of society. However, today, I have defied all expectations and stand here."
In 2011, Dolly Jain achieved the remarkable feat of becoming the fastest saree draper, completing it in just 18.5 seconds, which earned her a place in the Limca Book of World Records. This achievement inspired her to turn her passion into a profession. However, her family and friends initially dismissed the idea but with the exception of her supportive father. When Dolly approached Limca Records for recognition, they didn't take her seriously at first. However after sending them a CD and their subsequent visit to Kolkata, she received her first certificate from Limca Records.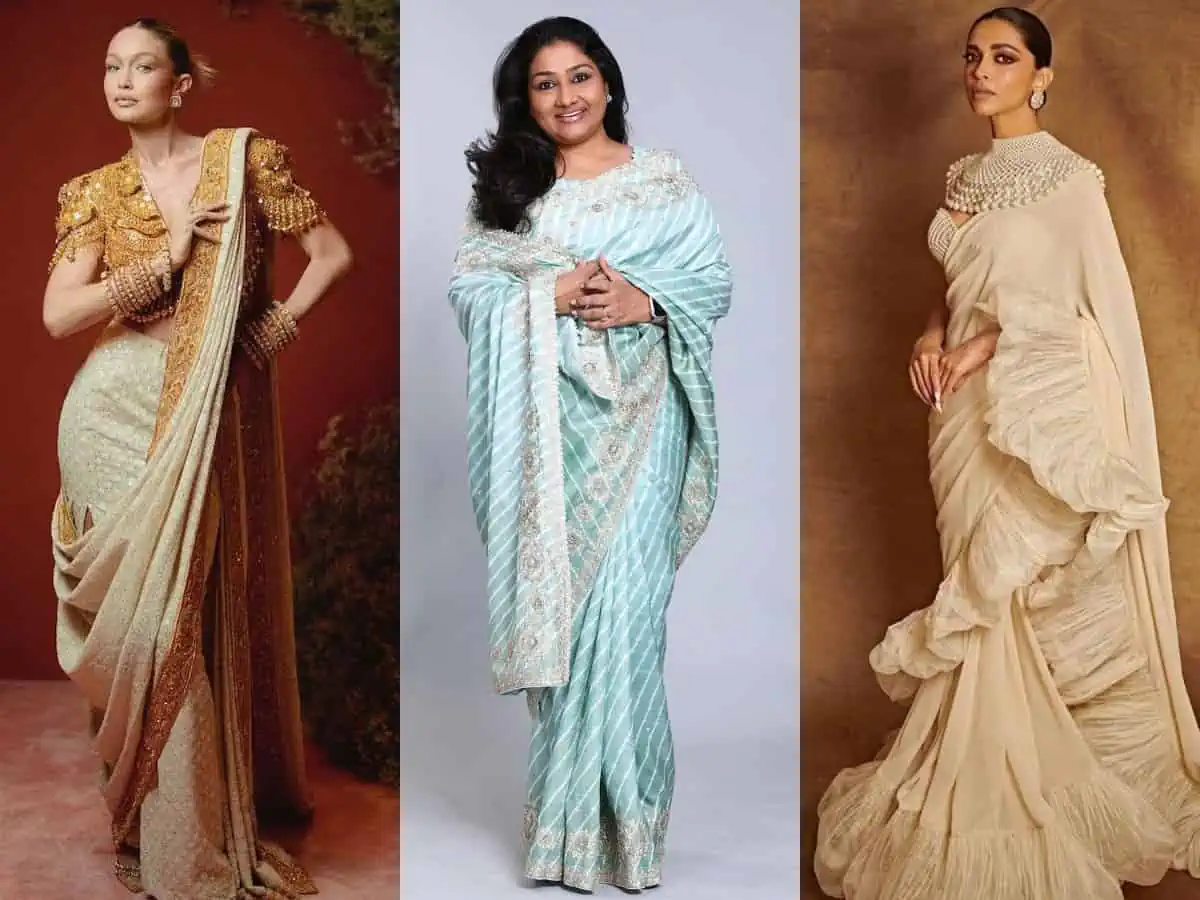 Dolly Jain not only mastered various saree draping styles but also taught them to other women. She started helping brides drape their wedding sarees and received a recommendation from designer Sandeep Khosla to work with celebrity clients. This eventually led her to choose saree draping as her career.
Throughout the years, Dolly Jain has honed her expertise in draping sarees and dupattas, encompassing a wide range of styles, from Gujarati to Hyderabadi, Rajasthani to Assamese and Lehenga style to contemporary variations. It's also worth noting that she is reputed to be knowledgeable in draping a saree in 357 different styles.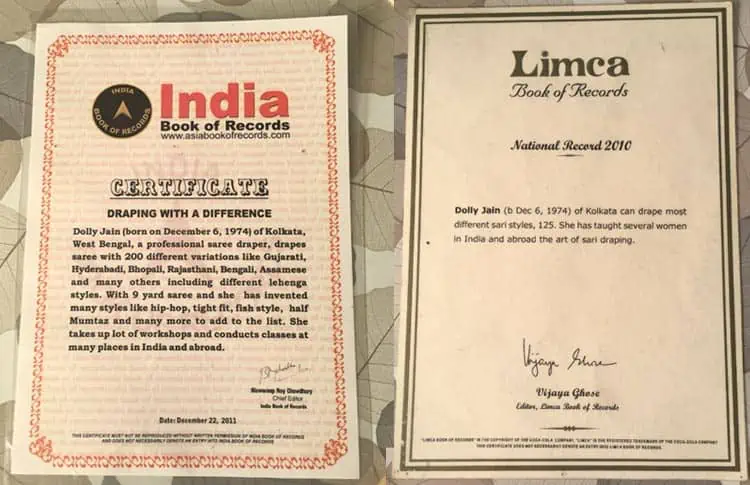 Additionally, Dolly Jain had the honour of draping Alia Bhatt's saree when the actress accepted her National Award just last month.
Indeed, she has! It's hardly surprising that Dolly Jain's services command a substantial fee.
Her Mind Blogging Fees
As per various reports, Dolly's fees for saree draping services range from Rs. 35,000 to 2,00,000 per saree. In addition to her exceptional draping expertise, Dolly provides styling guidance, ensuring that every aspect of the overall appearance, including jewellery, hairstyling, and makeup, harmonises seamlessly with the saree.
While many of us are still grappling with the intricacies of saree or even dupatta draping, this individual has successfully turned it into a thriving profession. It's undeniable that Dolly Jain is undeniably a formidable presence in her field!
Read more: Randeep Hooda is about to marry His Gf in Nov, Guess Who?