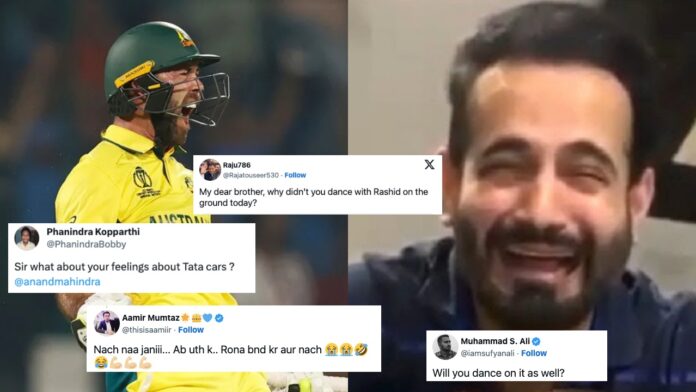 Australia with a stunning demonstration of cricketing brilliance accomplished one of the most astonishing turnarounds in ODI history by seizing triumph from the brink of defeat in the 39th match of the ODI World Cup 2023 held at the renowned Wankhede Stadium in Mumbai against Afghanistan.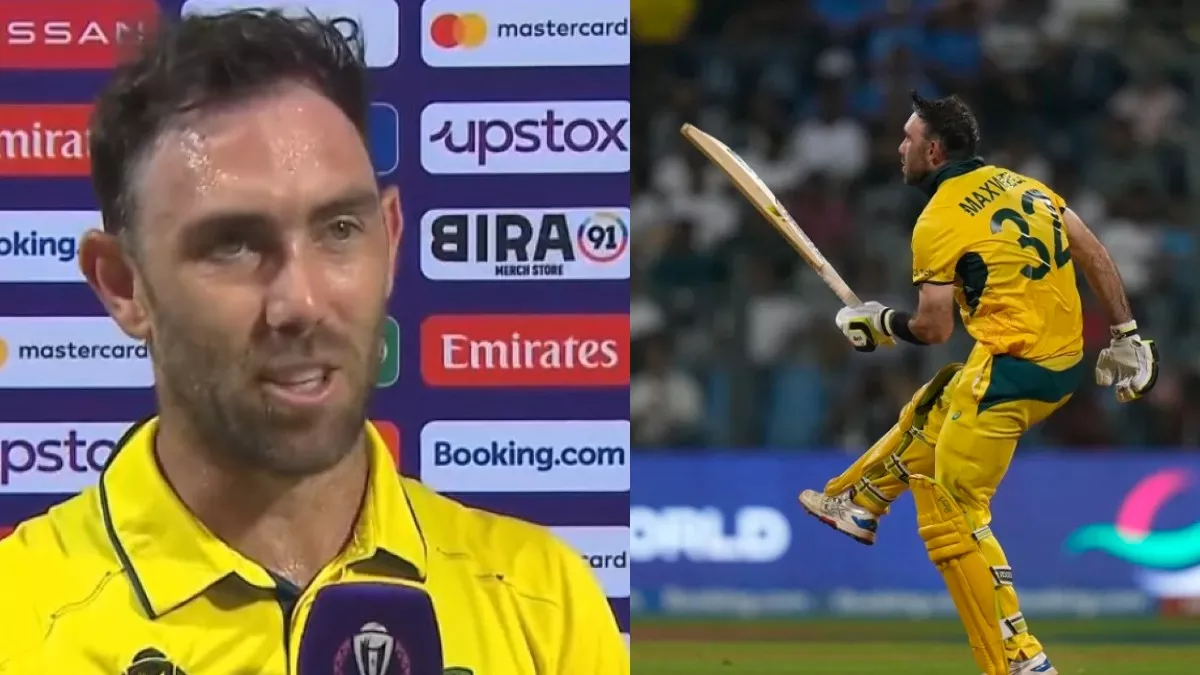 The standout performer for the Australian team was undoubtedly their versatile all-rounder Glenn Maxwell, who secured his place in the cricketing record books with a spectacular double-century. He single-handedly led his team to an exhilarating victory.
Maxwell's remarkable achievement garnered widespread celebration and admiration from cricket fans and experts globally. However it also triggered a surge of taunts from Pakistani cricket enthusiasts aimed at former Indian cricketer Irfan Pathan.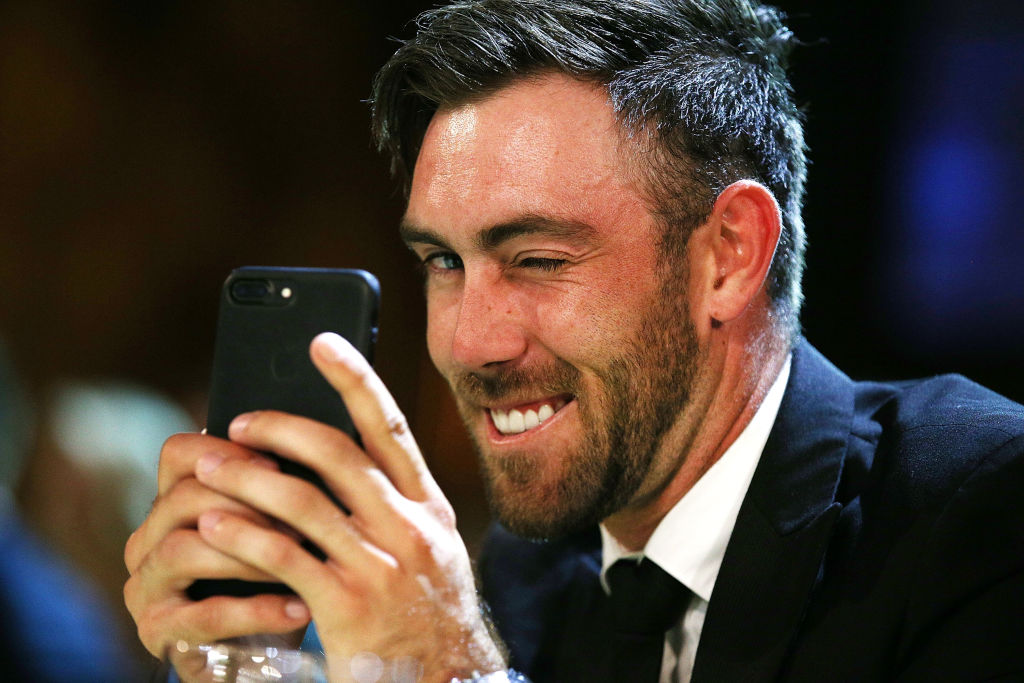 Irfan Pathan, who is known for making provocative remarks about Pakistan, has consistently expressed his backing for the Afghanistan cricket team. He joined in a celebratory dance with Rashid Khan when Rashid's team emerged victorious over the Pakistani cricket team during the round-robin stage.
Some match winning innings are such that you just stand up and applaud. An inning to remember for lifetime by Maxwell 👏 👏 #AUSvAFG pic.twitter.com/zoCQeztbBE

— Irfan Pathan (@IrfanPathan) November 7, 2023
Irfan Pathan's love for afghanistan
Irfan Pathan's endorsement of Afghanistan in the ODI World Cup 2023 has been noticeable. He openly expressed his excitement and joy over Afghanistan's successes in the ongoing tournament.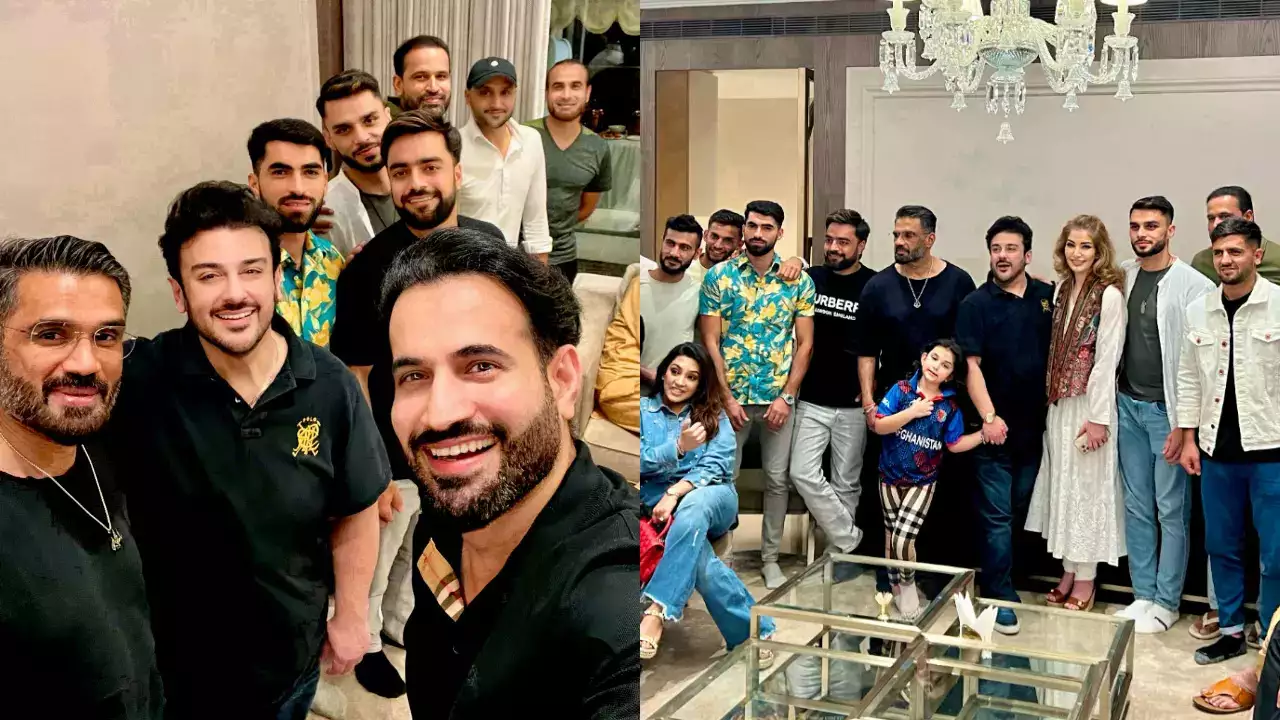 His enthusiastic celebration, dancing alongside Afghan spinner Rashid Khan after Afghanistan's victory over Pakistan in the same event garnered significant attention in the cricketing world. While his expressions of support for Afghanistan earned the former Indian all-rounder admiration, they also brought about criticism from various sources.
Irfan Pathan trolled by Pakistan fans
As a cricket enthusiast and former cricketer, Irfan Pathan utilised social media to extend his congratulations and praise to Maxwell for his outstanding accomplishment. Despite Irfan's sportsman like gesture, aimed at celebrating a fantastic cricketing milestone, it became the focal point for discontented Pakistan fans. They opted to express their frustrations by directing their criticism towards Irfan.
Irfan Pathan Right now pic.twitter.com/DoUey3uRlJ

— ٰImran Siddique (@imransiddique89) November 7, 2023
Irfan Pathan? dance krny ka mouqa nahi mil saka?

— سامعہ🌻 (@Samia_nwaz) November 7, 2023
Banda Zaleel ho pr Irfan Pathan na ho #AUSvAFG #AFGvAUS

— Aamir Bangash (@itsaamirb) November 7, 2023
@IrfanPathan right now. pic.twitter.com/dRwfefYfcj

— Hamid Ali (@HamidAl70857829) November 7, 2023
Haha Nachaa diya hai Maxwell nay💯💯🥵🥵🤣📸📸

— Butterfly🦋🕊✈️ (@Butterflies_A97) November 7, 2023
Dance Step banta ha boss for Max https://t.co/8lJ0vH3Mw8

— Abdul Ghaffar 🇵🇰 (@GhaffarDawnNews) November 7, 2023
Irphan Pathan while tweeting this #AUSvsAFG https://t.co/JMQ0yucEbf pic.twitter.com/nFSct7dSOS

— 𝑨ح𝒎𝒂𝒅 𝑺𝒉𝒆𝒊𝒌𝒉🤍✨ (@ahmadshk4_) November 7, 2023
Nach naa janiii… Ab uth k.. Rona bnd kr aur nach 😭😭🤣😂💪🏼💪🏼💪🏼

— Aamir Mumtaz🌟👑💙 (@thisisaamiir) November 7, 2023
Maxwell's Outstanding Inning
Maxwell's extraordinary performance resembled a cricketing fairy tale. Australia found themselves in a precarious situation at 91-7 while chasing a challenging target of 291, and the outlook was grim. However, Maxwell's resolute determination and exceptional skill completely transformed the game. He delivered an sensational innings, amassing 201 runs from just 128 deliveries and leading his team to a remarkable victory. Maxwell's display left both fans and experts astounded, as it occurred under immense pressure and despite suffering severe cramps, he refused to surrender.
Read more: Glenn Maxwell: Check This Monstrous Kangaroo's Net Worth In 2023