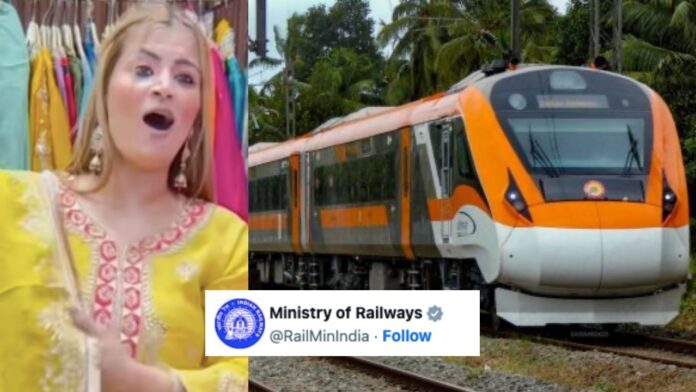 In recent weeks the expression "Just looking like a wow" has taken social media by storm, becoming a viral trend that continues to gain popularity. It has been enthusiastically adopted by individuals on the internet including celebrities and politicians. Even the Ministry of Railways has hopped on the bandwagon using this viral phrase to describe stunning images of Vande Bharat Express trains. These pictures may elicit a response of "Just looking like a wow" from you.

Just Looking Like a Wow
The images depicted the Vande Bharat Express trains as they traversed through the Vellayil Station in the Thiruvananthapuram-Kasaragod section of Kerala.
The caption accompanying the pictures shared on X by the Ministry of Railways reads, "Blue and tangerine #VandeBharatExpress So beautiful, so elegant, just looking like a wow! Location: Vellayil Station in Thiruvananthapuram- Kasaragod section of Kerala."
Blue and Tangerine #VandeBharatExpress

So beautiful, so elegant, just looking like a wow!

Location: Vellayil Station in Thiruvananthapuram- Kasaragod section of Kerala pic.twitter.com/qpcohOyLFw

— Ministry of Railways (@RailMinIndia) November 4, 2023
The tweet posted on November 4 has accumulated more than 150,000 views. It has also received numerous likes and comments, with many users expressing their thoughts in the comment section of the post.
Subsequently, Railway Minister Ashwini Vaishnaw shared the same photos and captioned them with "Simply appearing like a WoW!"
Just looking like a WoW! pic.twitter.com/FcwCiWGcaD

— Ashwini Vaishnaw (@AshwiniVaishnaw) November 8, 2023
All about The Vande Bharat Train
On September 24, Prime Minister Narendra Modi inaugurated Kerala's second Vande Bharat Express, the first of its kind with an orange exterior running on the Kasaragod-Thiruvananthapuram route. Kerala had previously received its first Vande Bharat Express train in April.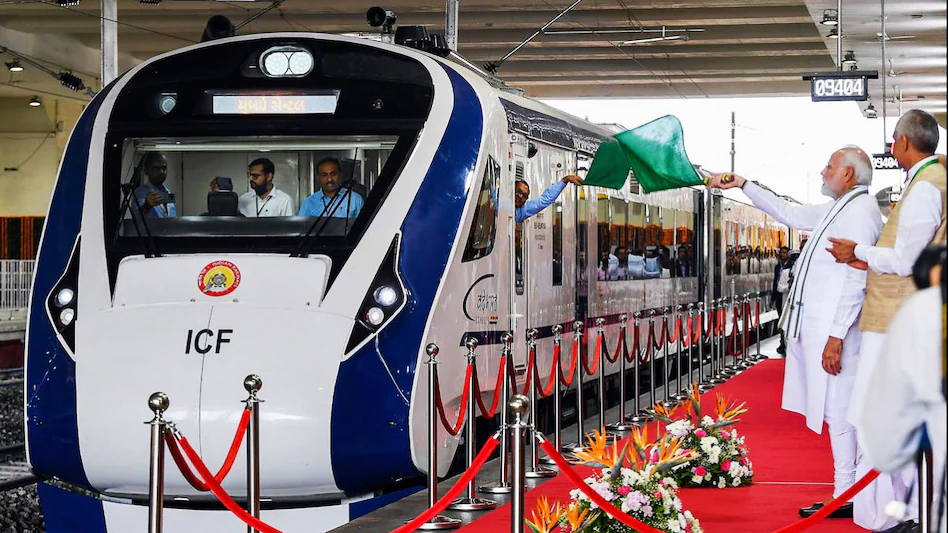 Vande Bharat Express trains are equipped with cutting-edge amenities and advanced features, such as rapid acceleration and semi-high-speed operation up to 160 kmph, fully enclosed gangways for passenger mobility, the safety system KAVACH, emergency alarm buttons, talk-back units in all coaches, river-guard communication with voice recording and crash-hardened memory, among others.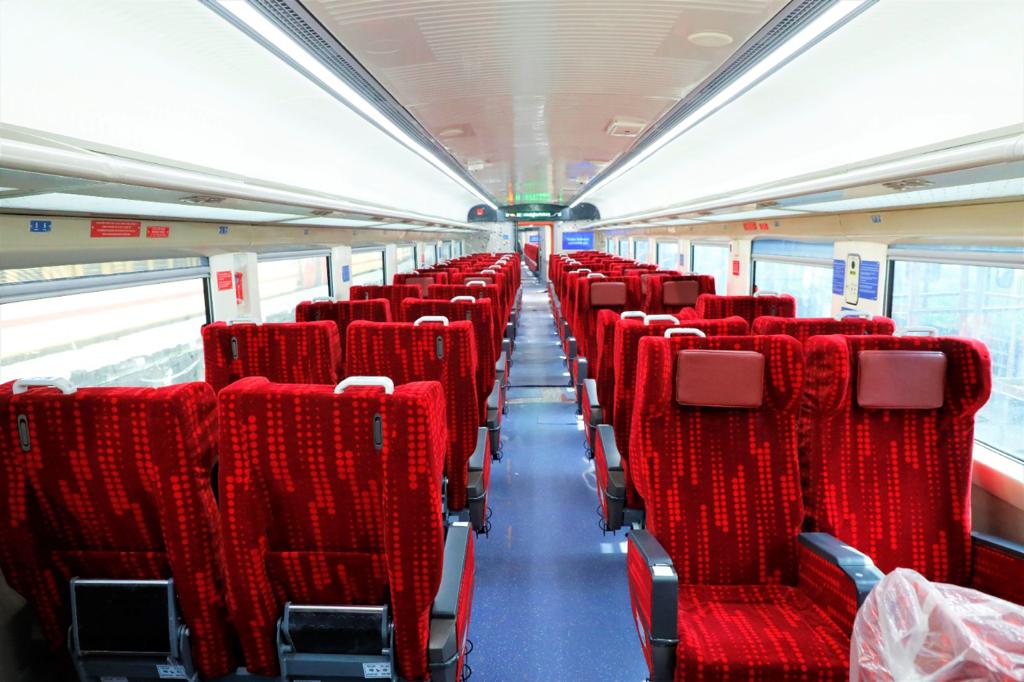 Indian Railways is gearing up to introduce Vande Bharat Express sleeper trains in 2024, featuring a completely redesigned concept. This initiative aims to revolutionise premium passenger transportation and gradually take on the role currently held by the Rajdhani Express trains. These sleeper trains are being manufactured in collaboration between BEML and the Indian Railways' coach factory ICF at the BEML Limited facility in Bangalore.
The Vande Bharat Sleeper Trains are expected to consist of 16 coaches, including 11 air-conditioned 3-tier coaches, 4 air-conditioned 2-tier coaches, and 1 air-conditioned 1st-class coach.
How people responded to the pictures of Vande Bharat Express
"I can't thank you guys enough for Vande Bharat. It has really helped a lot. Earlier I used to reach my home on weekends at 1 am. Now I reach 10:50 – 11 pm," expressed an individual.
Another added, "So beautiful, so elegant, just looking like a wow!"
"Beautiful click," expressed a third.
A fourth commented, "Wow."
Read more: Meet Jasmeen Kaur The Voice Behind 'so beautiful so elegant'