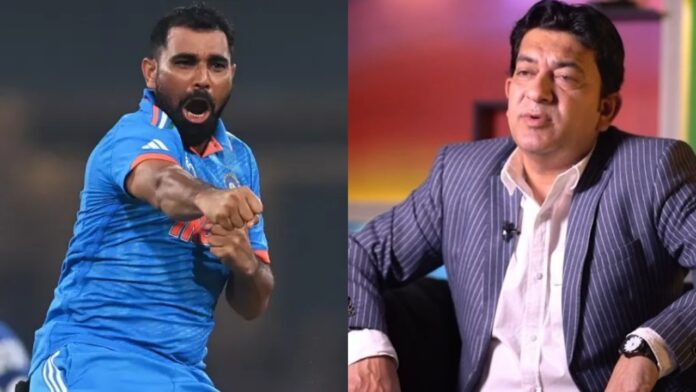 Indian pacer Mohammed Shami has vehemently condemned former Pakistani cricketer Hasan Raza for levelling baseless accusations against the Indian cricket team. Raza, while appearing on a Pakistani television channel, made an unusual assertion that the International Cricket Council (ICC) and the Board of Control for Cricket in India (BCCI) are supplying India with a unique type of cricket balls, which allegedly grants them an unfair advantage in terms of ball performance during the ODI World Cup 2023.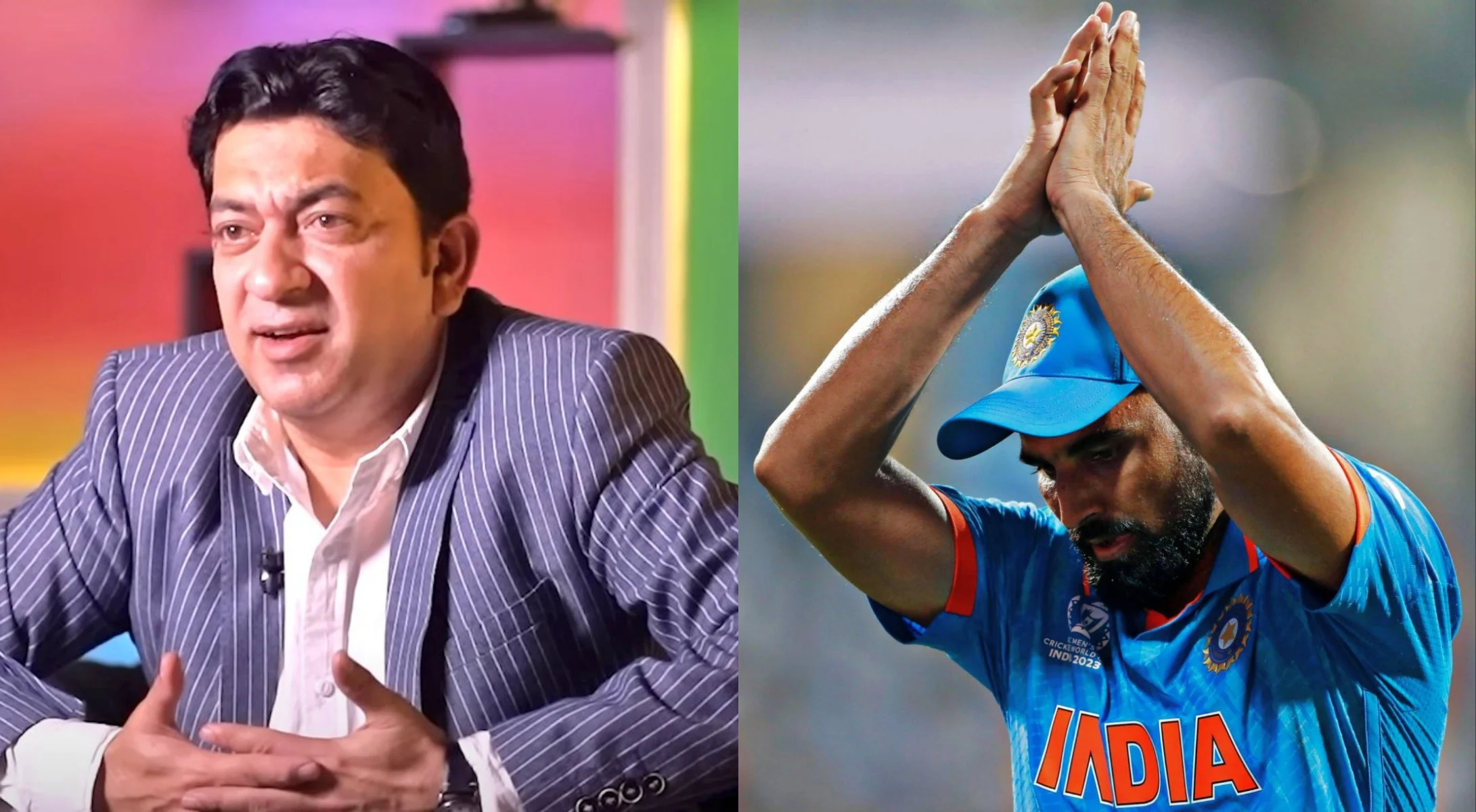 In the ongoing ICC Men's World Cup 2023, India has maintained a perfect record by winning all eight of their matches, thereby securing a place in the semi-finals. Meanwhile, Hasan Raza has raised a string of accusations during an appearance on a Pakistani TV show named ABN Sports.
Hasan Raza 's allegations on BCCI
Raza commented on India's exceptional performance in their bowling innings in the ongoing World Cup. He expressed apprehension regarding several DRS (Decision Review System) calls that seemed to favour India. He suggested that the ICC or the BCCI might be supplying them with distinct cricket balls, possibly treated to enhance swing during the second innings. The 41-year-old urged an investigation into this issue.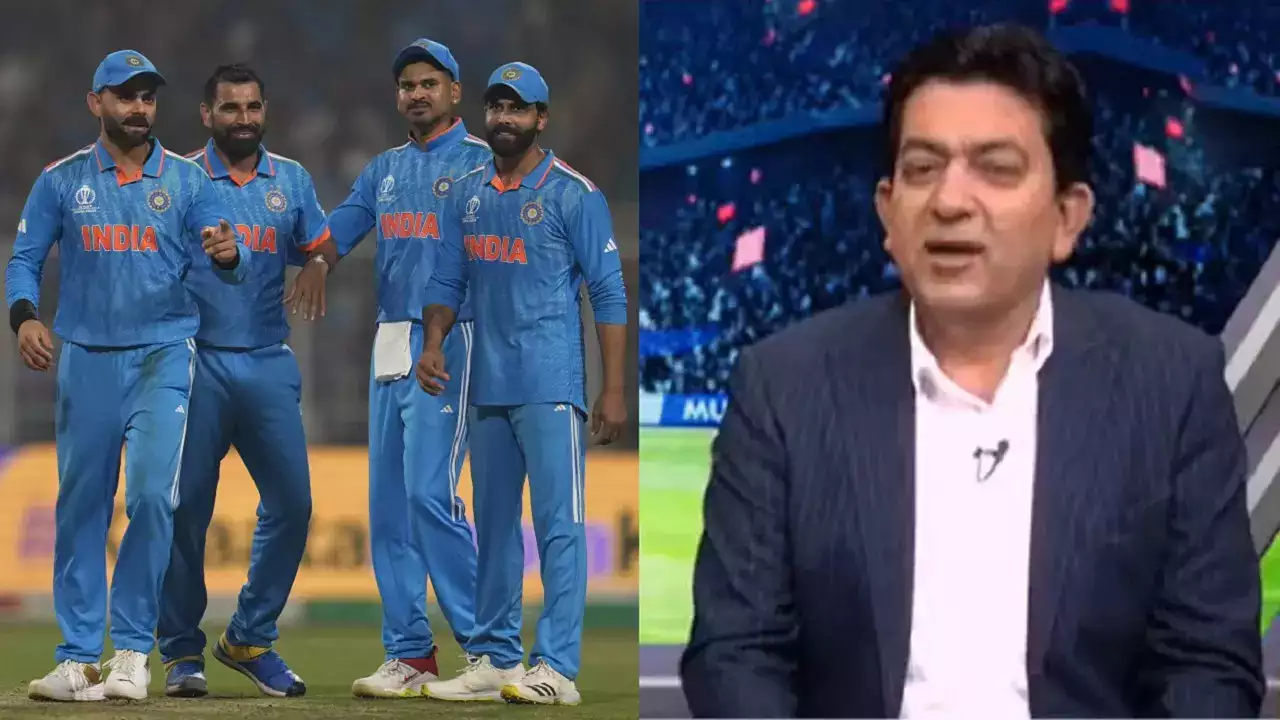 Raza's initial assertion centred around the claim that the ICC and BCCI were displaying bias in favour of the Indian team by supplying them with unique cricket balls distinct from those provided to other teams. This allegation surfaced following India's dominant performance against Sri Lanka, where they managed to bowl out the opposition for a mere 55 runs while defending a total of 357 runs. A pivotal role was played by Mohammed Shami, who recorded figures of 5/18 in that match.
Hasan Raza Raises Questions on Indian Victory!
1 :- DRS was manipulated by BCCI with help of Broadcasters
2:- DRS was also Manipulated in 2011 when Sachin Tendulkar was playing Against Saeed Ajmal.
3:- Why Indian Team is Playing Outclass in every worldcup Event Happened in India.… pic.twitter.com/ieIJGy0cqH

— Hasnain Liaquat (@iHasnainLiaquat) November 5, 2023
His subsequent accusation emerged after India's resounding 243-run victory over South Africa in Kolkata. Raza alleged that the BCCI was manipulating the Decision Review System (DRS) in favour of India, citing a contentious LBW decision involving Heinrich Klaasen.
"We've observed that when they are batting, India performs admirably, and suddenly, when India is bowling, the ball starts behaving differently. We've witnessed 7-8 close DRS calls that seem to consistently favour them. The way Siraj and Shami were able to swing the ball raised suspicions that the ICC or the BCCI might be providing them with distinct and questionable balls for the second innings. An examination of the ball's properties is necessary. It's possible that there's an additional layer of coating on the ball to enhance its swing," Raza asserted in his statement.
Shami retaliates back
Shami responded to Raza's comments with a strong critique, urging him to focus on the game rather than engaging in unnecessary chatter. The 33-year-old cricketer also reminded Raza that it's an ICC tournament, not a local cricket event.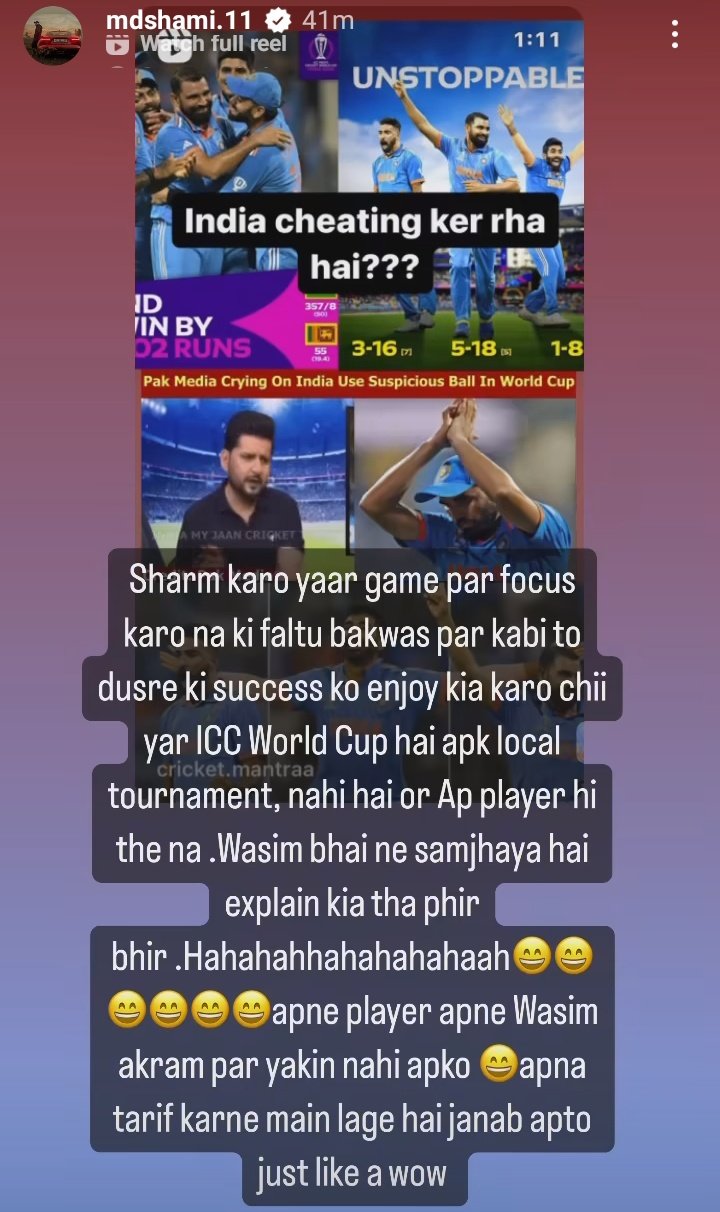 "Show some shame, buddy, focus on the game, not pointless talk. Sometimes, try to enjoy someone else's success. Come on, it's the ICC World Cup, not your local cricket tournament. And you used to be a player, right?" Shami conveyed in his Instagram story.
Shami went on to mention that former cricketer Wasim Jaffer has already provided an explanation regarding this situation, and Raza should trust the opinions of his country's former players.
"Wasim bhai has explained and clarified it. Even after that, you don't have faith in Wasim Akram, you're busy praising yourself, just like a 'wow'," Shami stated in his Instagram story.
Read more: IPL 2024: These 5 Star Performers of World Cup would be Latest the latest of IPL Franchises