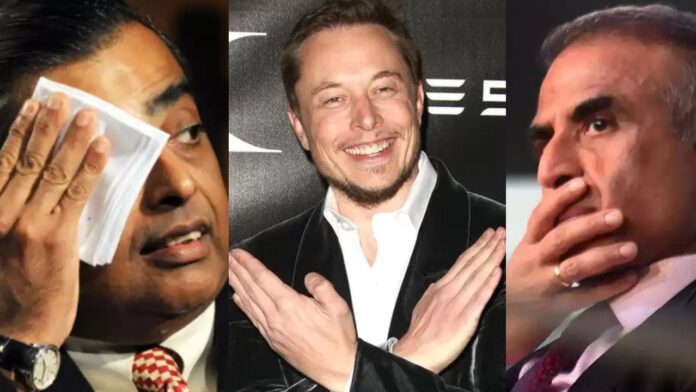 Tesla is coming to India. He is asked to remove the obstacles he faces. Auto giants of India should be worried about this. Why is Sunil Mittal's name being taken? These two giants have nothing to do with the auto sector. Let us tell you that here is not the auto sector that is the key to the entry of Tesla. Here we are talking about Elon Musk 's Star-link, the company that provides satellites through the Internet.

Ambani And Mittal's Concern
Yes, now all the readers will have their lights on. Both Mukesh Ambani and Sunil Mittal are investing heavily in everything from 5G to fibre. Both have the facility of providing satellite services. In this case, Elon Musk's entry of Star-link is a problem for the local giants of the telecom sector. Let us also tell you how the sleep of both the veterans of the country has been blown away by the entry of Star-link. After all, Ambani-Mittal was writing the script for India's telecom sector.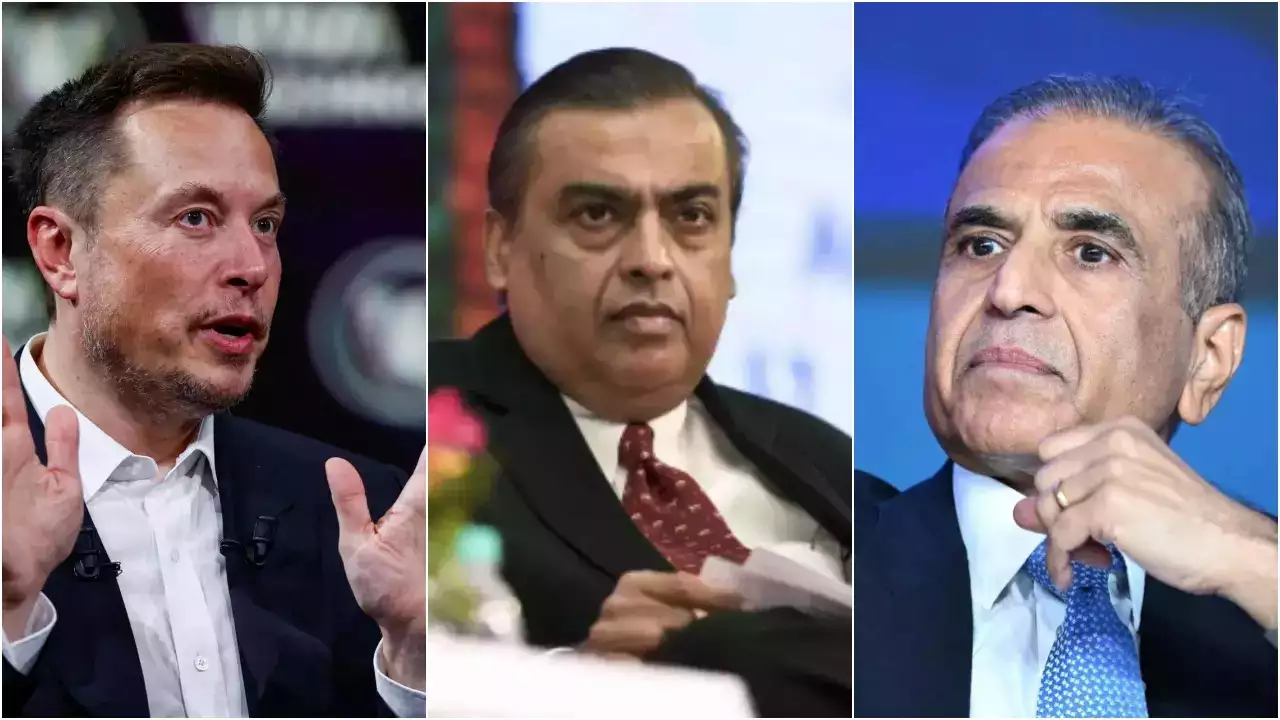 Elon Musk's company, Star-link, is on the verge of obtaining a license to operate in India, posing a significant challenge for existing telecom giants. Once granted the license, Star-link will introduce data and voice services to the Indian populace via satellite. This development is expected to intensify competition for Jio and Airtel, which currently hold the exclusive licenses of this kind in India. The market landscape may become highly competitive, leading to potential challenges for both companies in terms of market share and positioning.
How To Get Licence???
According to available information, the company responded to inquiries about data storage and transfer regulations, and the government appears to be content with the responses. The next step involves a security evaluation. Once that process is completed, Star-link will be granted a license for global mobile personal communication satellite services. This will enable Star-link to offer services such as satellite broadband, voice, and messaging to the Indian population. It's worth noting that Star-link is an affiliate of Elon Musk's space company, SpaceX.
Elon Musk a Threat??
Up to this point, only two companies have obtained licenses for Global Mobile Personal Communication Satellite Services. The first is Jio's affiliate company, Satcom, owned by Mukesh Ambani. The second is OneWeb, associated with Sunil Bharti Mittal. Interestingly, Jeff Bezos, the owner of Amazon, has also applied for this license, but his application has yet to receive consideration.
View this post on Instagram
Service providers in the SATCOM sector also require approval from the Indian National Space Promotion and Authorisation Centre. Subsequently, these companies must wait for spectrum allocation. Meanwhile, the government is anticipating recommendations from TRAI regarding spectrum allocation. Experts suggest that the release of guidelines may be contingent on the appointment of the new TRAI chief.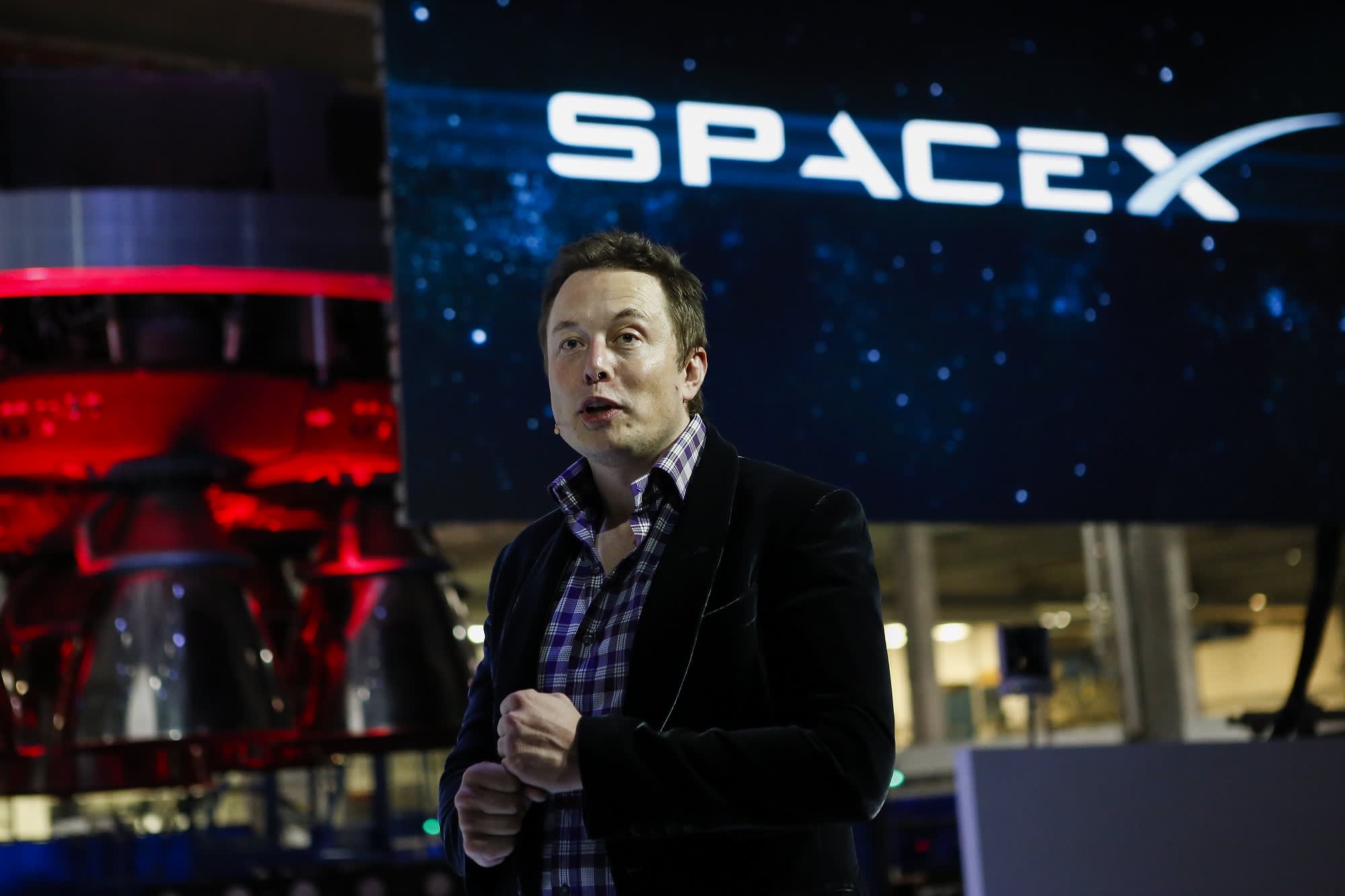 SpaceX's Star-link is making a second attempt to enter India's satellite communication market. The company had previously made an attempt, even initiating bookings before obtaining government approval. Subsequently, the company refunded the money to the customers. Jio and Airtel are actively vying for a significant share of this market. Additionally, Tata is competing in this space, alongside Star-link and Amazon. Over the next two years, India's space economy has the potential to expand to over one lakh crore rupees.
Read more: Vini Raman 10 Hottest Pics that plumped Glenn Maxwel