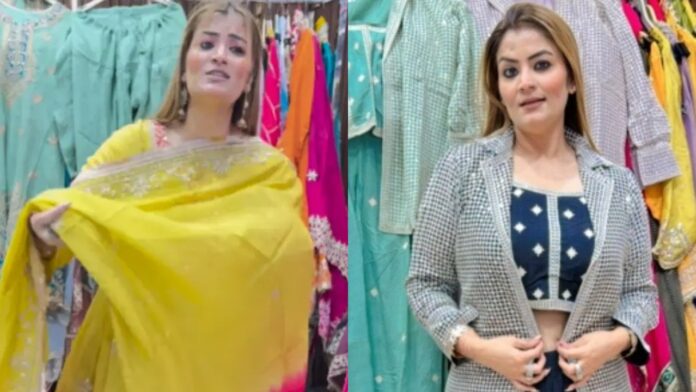 In the expansive world of social media, a simple phrase or just a few words, when combined with appropriate actions, can spark a viral trend. A new sensation has surfaced in the realm of memes, and it's none other than the individual who coined the catchphrase, which has even captured the interest of Bollywood's prominent figures. Jasmeen Kaur, a resident of Delhi and the owner of a boutique, is the inventive force behind this widely popular dialogue.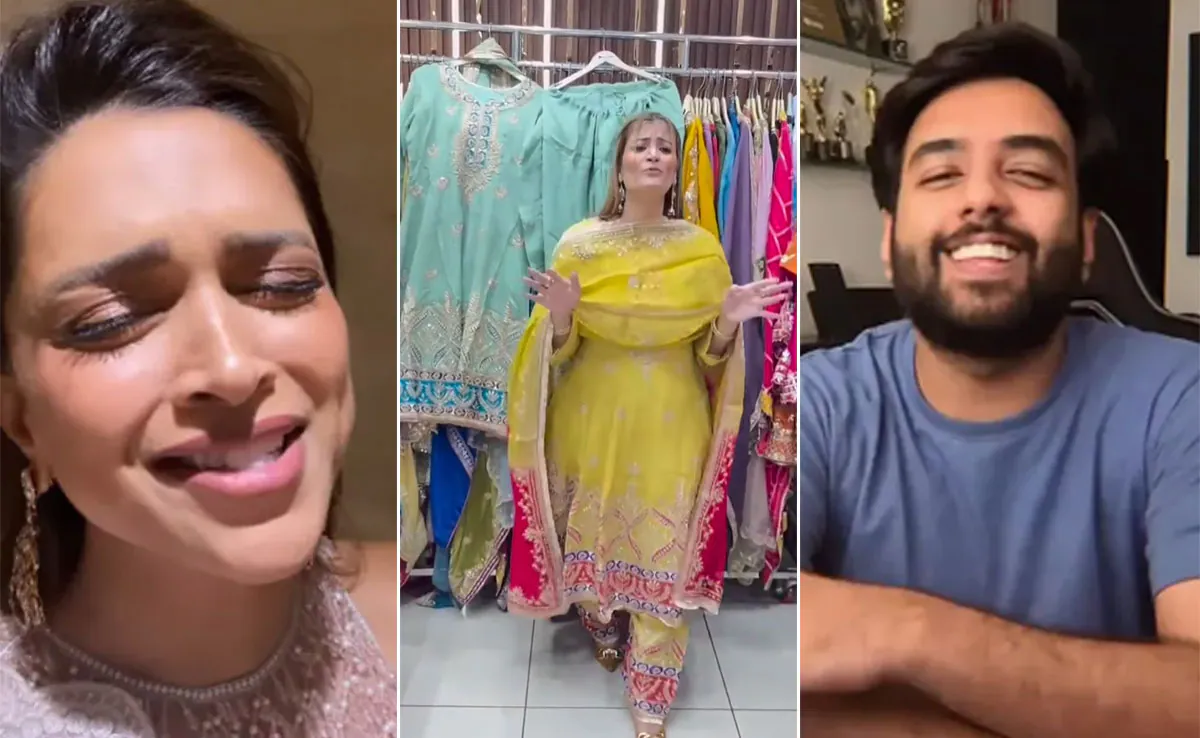 Jasmeen's rapid ascent to internet fame was both unexpected and remarkable. It occurred during one of her routine Instagram Live sessions when she was showcasing a traditional outfit from her boutique's collection. In a moment of pure authenticity, she enthusiastically exclaimed, "so beautiful, so elegant… just looking like a wow," and that simple statement was all it took to capture the digital world's attention.
View this post on Instagram
What set Jasmeen's expression apart was her authentic tone and demeanor, which resonated with the online audience. It didn't take long for well-known celebrities like Deepika Padukone, Ranveer Singh, and Nick Jonas to join in, riding the wave of this newfound trend.
Jasmeen Kaur Is Enjoying Her Fame!!
Jasmeen Kaur has been the driving force behind her boutique business for a remarkable 18 years, managing it alongside her daughter. When asked about her recent surge in fame, she told Hindustan Times, "Bahaut achha lag raha hai, jiska koi ant nahi hai" (I'm feeling very good, it's an indescribable feeling).
View this post on Instagram
She reflected on her three-year journey of conducting Instagram Live sessions and how a single extraordinary moment propelled her to stardom. Even Nick Jonas, the husband of global icon Priyanka Chopra, joined in on the trend. Jasmeen expressed, "I am feeling wow. My life has changed. I am just giving back-to-back interviews. Itni mehnat ke baad meri life mein yeh boost aaya hai" (I am overwhelmed. My life has changed. I am continuously giving interviews. After so much hard work, this boost has come into my life).
The 'Wow' Effect That Catapulted Jasmeen Kaur to Internet Stardom
Now, people on the streets recognise her and greet her with "namaste" or "sat sri akaal." Some affectionately refer to her as the 'WOW wali didi' (the 'WOW sister'). While she continues to single-handedly run her boutique, it has become a well-established institution in her locality.
View this post on Instagram
She used to receive paid collaboration requests before her newfound fame, but now, the world is eager to collaborate with her. Despite her unexpected rise to stardom, Jasmeen remains committed to her daily Instagram Live sessions, showcasing her vibrant collection of suits. She mused, "Pata nahi waqt ka, kya pata main kuchh aur aisa word bolun ki voh bhi viral ho jaaye" (Who knows, maybe in the future, I might say another word that goes viral).
With her lively personality and a range of eye-catching outfits, Jasmeen Kaur has made her mark in internet history, spreading joy one 'wow' at a time.
Read more: Urfi Javed is arrested by Mumbai Police??