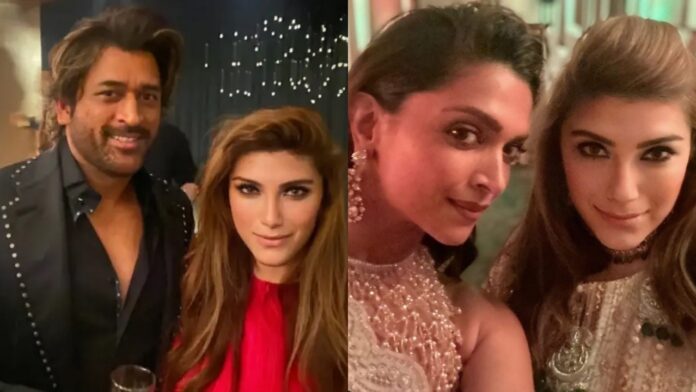 Celebrating his 58th birthday in grand style, Shah Rukh Khan hosted an extravagant birthday soirée that drew the presence of illustrious personalities from both the Bollywood and sports arenas. Notable attendees included Deepika Padukone, Ranveer Singh, MS Dhoni, Rajkumar Hirani, Alia Bhatt, and more.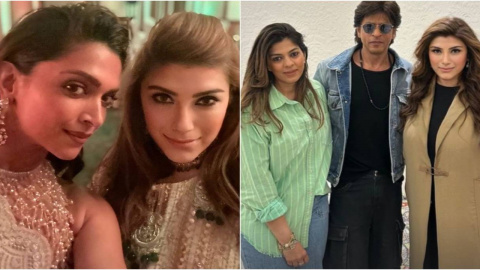 Amid this star-studded gathering, a mysterious figure named Fauzia Adeel Butt garnered attention by posing alongside these renowned celebrities. The intrigue surrounding her identity piqued curiosity, prompting a closer investigation into who she might be.
Who is Fauzia Adeel Butt?
As reported by DNA India, Fauzia Adeel Butt holds the esteemed position of CEO at FAB Entertainment, a company based in Qatar specialising in celebrity management and the orchestration of concerts, events, and various entertainment endeavours within the region. Fauzia's responsibilities extend to facilitating the presence of celebrities at significant brand events in Qatar and overseeing their integration into these occasions.
View this post on Instagram
 A perusal of her social media profile underscores that her influence transcends the boundaries of Bollywood or the film industry. Her online presence reveals her affiliations with sports luminaries such as David Beckham, Lionel Messi, Faf du Plessis, Sania Mirza, and Neeraj Chopra, among others. In the previous year, during the FIFA World Cup, Fauzia played host to numerous Indian celebrities in Qatar, further cementing her role as a key figure in the realm of celebrity and sports management.
What is the relation of Fauzia with SRK?
It is conceivable that Fauzia and Shah Rukh Khan may have encountered each other during one of Shah Rukh's visits to Qatar. However, their professional association extends beyond chance meetings.
View this post on Instagram
 Fauzia recently shared photographs with Rajkumar Hirani, the director of Shah Rukh's upcoming movie "Dunki." Moreover, she took to her Instagram on Thursday to unveil the film's teaser, referred to as "Dunki Drop 1," hinting at her potential involvement in the movie's promotions or distribution in the Middle East, specifically in Qatar.
Pictures of Fauzia with celebrities in Shahrukh's birthday
Fauzia Adeel Butt graced Shah Rukh Khan's recent birthday celebration, where she captured moments alongside several prominent figures, including Alia Bhatt, Rajkumar Hirani, Deepika Padukone, Ranveer Singh, MS Dhoni, and, of course, Shah Rukh Khan himself, along with his manager, Pooja Dadlani.
Fauzia Butt along with other celebrities on Instagram
The images posted by Fauzia swiftly gained viral status within minutes of being shared, proliferating across various social media platforms via fan clubs. On Reddit, as fans disseminated these snapshots, a wave of curiosity emerged regarding the identity of this enigmatic woman.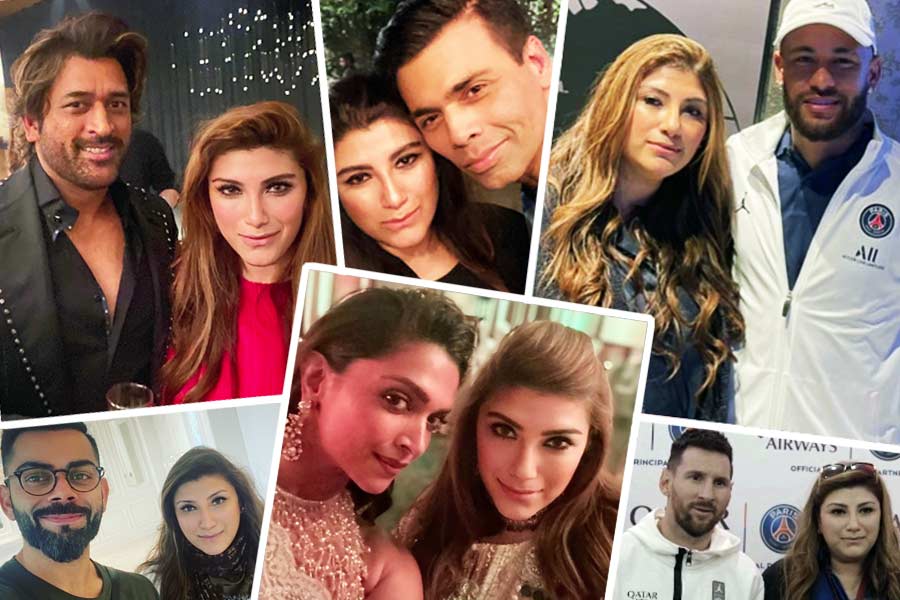 A comment surfaced, inquiring, "Is this like the female Orry?" The reference harked back to Orry, also known as Orhan Awatramani, a close companion of several contemporary Bollywood celebrities. Orry is frequently spotted mingling with the likes of Janhvi Kapoor, Alia Bhatt, Karan Johar, Deepika Padukone, and others. The common thread between Fauzia and Orry lies in their ability to leave fans perplexed about how they seamlessly integrate into the company of these celebrated figures.
Shahrukh Khan fan moments
On his birthday, the iconic actor graced a fan event where he discussed his upcoming movie, Dunki. Present at the event were the film's director, Rajkumar Hirani, and its writer, Abhijat Joshi. Shah Rukh Khan disclosed that the movie had been in the making for a considerable two and a half years, emphasising his own substantial contributions to the project. To conclude the event on a spirited note, he delighted the audience with lively dance performances to the tunes of his songs, "Jhoome Jo Pathaan" and "Not Ramaiya Vastavaiya."
Read more: Ankita Lokhande Opens Up About Sushant's Mysterious Breakup