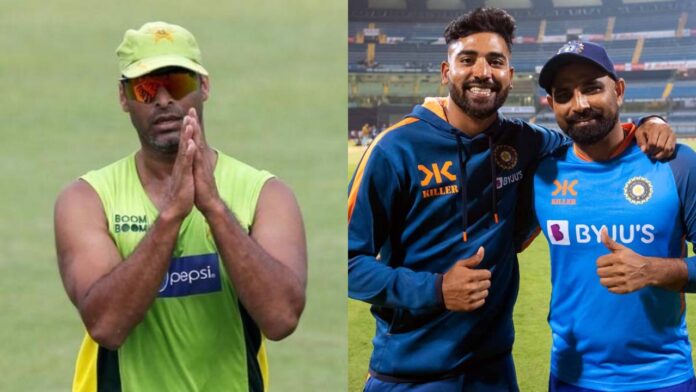 India's pace trio of Mohammed Shami, Jasprit Bumrah, and Mohammed Siraj put on a brilliant bowling display against Sri Lanka in an exciting display of seam and swing mastery. As the cricket world marvelled at their prowess and the opposition's batting lineup was left in ruins by their devastating spell, former Pakistani speedster Shoaib Akhtar made a poignant appeal to Indian cricket fans.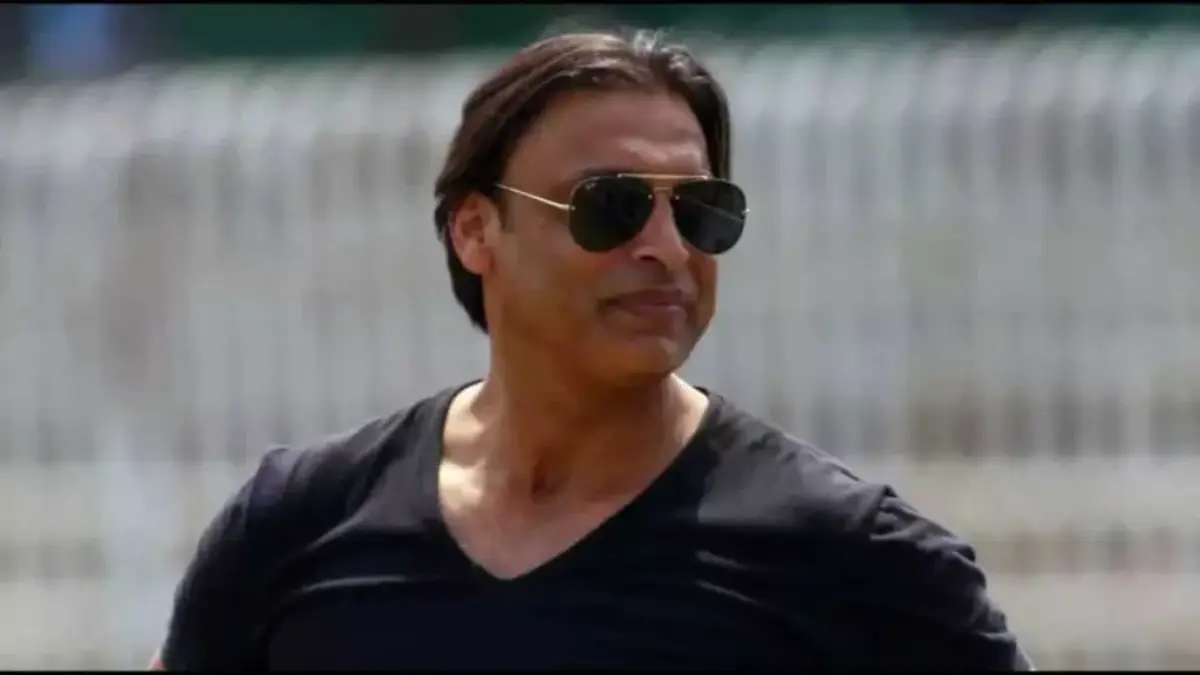 We explore Shoaib Akhtar's heartfelt appeal to cricket fans worldwide as well as the fascinating display of these fast-bowling maestros in this engrossing piece. The unbridled passion that people have for cricket, as evidenced by Akhtar's speech, and the extraordinary skill and sheer power of players like Shami, Bumrah, and Siraj, have transcended national boundaries. As we examine Shoaib Akhtar's appeal to the cricket-loving nation of India, come along for a ride into the captivating world of fast-paced cricket and the friendship that transcends rivalry.
India's Prolific Bowling Dominance in World Cup 2023
In the ICC Cricket World Cup 2023, India has emerged as the most formidable bowling unit. Out of their seven matches thus far, they have conceded more than 200 runs in only three games, facing Afghanistan, Bangladesh, and New Zealand. Remarkably, India has managed to dismiss their opponents in five of these matches, with two instances occurring during night games and three when they bowled first.
In contests where India has defended a total, it's been a collective endeavor. Fast bowlers Jasprit Bumrah, Mohammed Shami, and Mohammed Siraj have made significant contributions by taking key wickets. Meanwhile, spinners Ravindra Jadeja and Kuldeep Yadav have been the primary architects of destruction.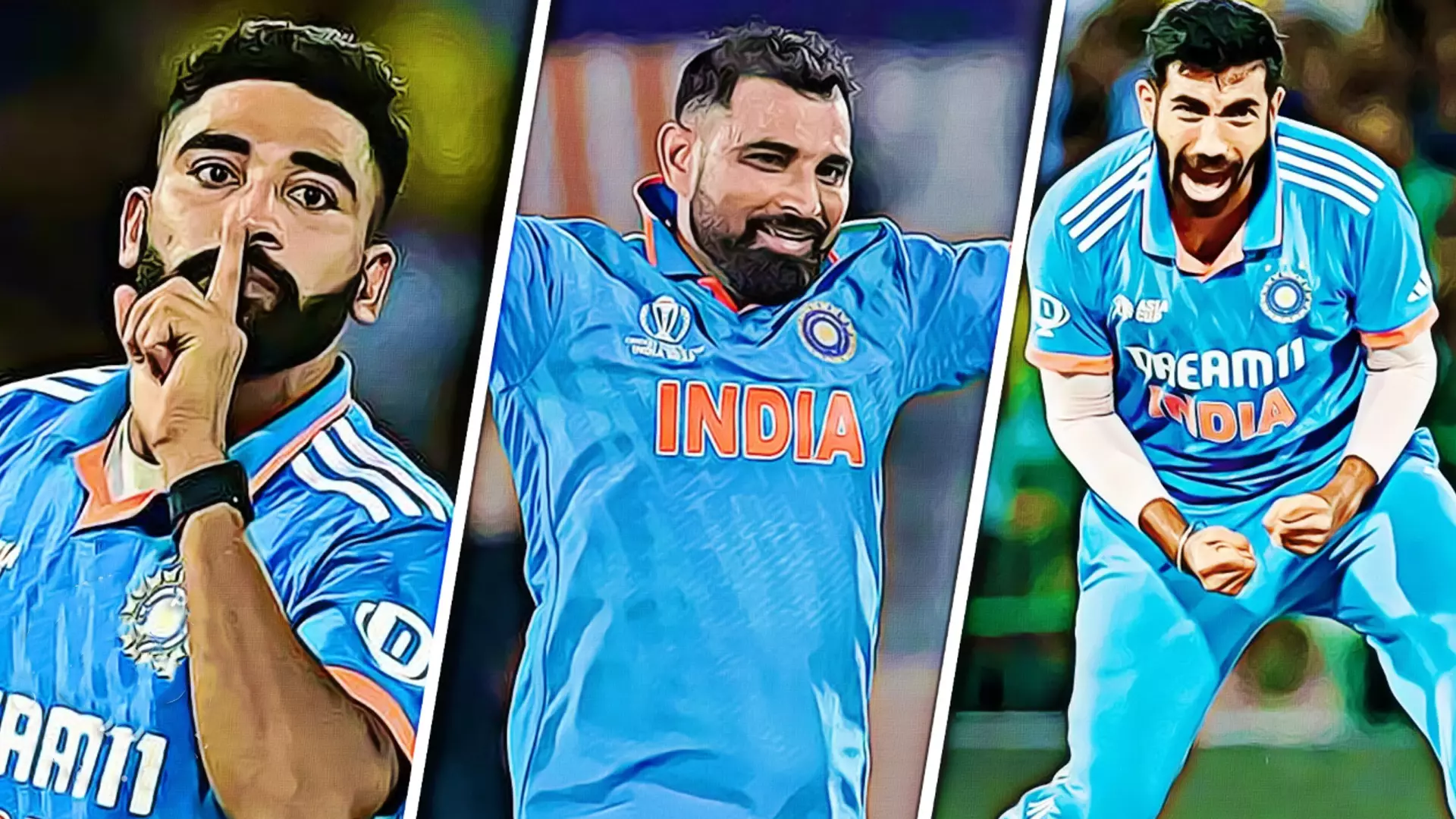 However, the dynamics shift entirely when they play under lights. During night games, the focus has been on pace, swing, and seam, with Bumrah, Shami, and Siraj dismantling England by bundling them out for just 129 runs and obliterating Sri Lanka, restricting them to a mere 55 runs.
When the pitch exhibits a slower nature, Jadeja and Kuldeep are adept at stifling the opposition and gradually securing wickets during the middle overs. On the other hand, in conditions where the match is played under floodlights or if the pitch offers assistance to the fast bowlers, Bumrah, Shami, and Siraj relentlessly maintain the pressure on the top-order batsmen.
Shoaib Akhtar's Heartfelt Plea to Cricket Enthusiasts
Shoaib Akhtar, the former Pakistani fast bowler, mentioned that India has evolved into a "relentless team," and he believes that this unstoppable trend will persist throughout the remainder of the World Cup. In a video shared on platform X, Akhtar made a special request to the Indian cricket enthusiasts, urging them to truly appreciate and celebrate their fast bowlers. He said "India is becoming a ruthless side from this point the onslaught cannot be stopped but my request to Indians is to start celebrating your fast bowlers because everyone was happy and there was a lot of noise on each delivery at the Wankhede Stadium."
Time for India to start celebrating their Fast bowlers. #INDvsSL pic.twitter.com/dQklgFNUpL

— Shoaib Akhtar (@shoaib100mph) November 2, 2023
In the world of sports, triumphs often unite people across borders, reminding us that the spirit of competition can coexist with compassion and empathy. Sonu Nigam's unexpected dedication to Israel in the wake of India's cricketing victory is a powerful reminder of the unifying force that transcends the boundaries of the playing field. While the cricket pitch witnessed fierce rivalry, off the field, it was a moment of harmony, a testament to the profound impact of sports on our lives and perspectives.
In these trying times, when international conflicts and humanitarian crises persist, such gestures serve as poignant reminders that even in the face of adversity, shared moments of joy and solidarity can bridge divides and inspire hope. As we reflect on this unique blend of sports, emotion, and global consciousness, it becomes evident that, beyond the scorecard, the world of cricket continues to teach us valuable lessons in unity and shared humanity.
"Siraj is running, Bumrah is lethal he is giving them comfort to both of them to bowl freely," Shoaib added.
At a certain moment in the match, Sri Lanka's score was 3 runs for 4 wickets, and Siraj's bowling figures displayed 3 wickets for 0 runs. Akhtar humorously remarked that it was challenging to distinguish between the columns for wickets and runs, stating, "Can't understand where's the wickets column and where's the runs column,"
Cant understand where's the wickets column and where's the runs column.#INDvsSL

— Shoaib Akhtar (@shoaib100mph) November 2, 2023
In their pursuit of a 358-run target, Sri Lanka faced a dramatic collapse, managing to score only 55 runs in 19.4 overs. This marked the third occasion this year that Sri Lanka was dismissed for under 100 runs in One Day Internationals against India. Under the leadership of Rohit Sharma, India secured a resounding victory by a margin of 302 runs, making them the first team to qualify for the semi-finals of the 2023 World Cup.
Read more: Reporter taunts Shreyas over short balls, Cricketer Reacts