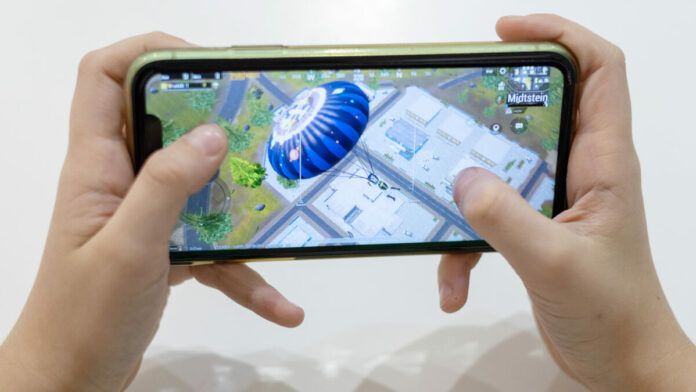 Desi Gaming Habits are Maturing
The gaming habits of mobile consumers in India are maturing as players have been advancing past casual games to titles that provide deeper and more immersive experiences or give them an opportunity to interact with friends or family. The shift in gaming preferences has led to an ongoing evolution of the revenue mix of gaming operators with the share of non-RMG proceeds increasing.
Revenues generated by online casino and other real money gaming genres continue to dominate the mix with a 51 percent share of the $1.8 billion gaming market in India for FY2020, according to a recent collaborative report by RedSeer Management Consulting and gaming and interactive media venture capital company Lumikai.
The report estimates that in-app purchases (IAPs) accounted for 27 percent of the gaming market's revenues in FY2020 and projects their growth at a CAGR of 30-40 percent until FY2026 when IAPs are expected to make up a 31 percent share of the $7 billion Indian gaming market of that year. Revenues from real money gaming are projected to grow at a slower CAGR of 25-30 percent, but RMG will keep a dominant share above 50 percent.
"A big change from 2020 to 2021 was that people have started spending more on existing games. After witnessing major growth in terms of engagement and user base in 2020, the general consensus was that it will settle down but instead, it just rapidly accelerated," says Anuj Tandon, Krafton's Head of Corporate Development for India, the Middle East and North Africa.

"You will see even more monetization happening through in-app purchases and more user engagement in 2022" continues Tandon.
According to him, at least four or five games led by Battle Royale have registered an excess of $100 million in revenues from IAPs.
"This was unheard of earlier and indicates that consumer spending is reaching substantial levels. 2022 is only going to accelerate that, leading to a thriving in-app purchase economy in the country," he comments.
Manish Agarwal, CEO of Nazara Technologies, points out that IAPs on Google Play and Apple App Store have almost crossed the half-billion US dollars mark, registering a tenfold growth over the $50 million recorded three years ago.
Mobile Lottery Also to be Taken into Account
A recently published report by Esse N Videri Media (ENV Media) dedicated to the various lottery draws in India estimates that online lottery is still only a fraction of the total ₹50,000 crore size of the country's lottery market. Nevertheless, with more than 95,000 searches monthly for just "online lottery" related terms, the demand for online lottery games has moved into the hundreds of thousands taking online Indian lottery games and sites into account as well.
According to data from the ENV Media research paper, more than 86 percent of their readers browsed their content on mobiles. Taking this into consideration, the amount of mobile lottery players could account for up to 5 sixths of the total online lottery market in India.
Global Investor Interest Proves the Sustainability of the Local Gaming Market
PlaySimple, a gaming studio creating word games, was acquired in July for up to $510 million by Sweden-based gaming giant Modern Times Group. Moonfrog, a developer of social card games, was bought out by Swedish Stillfront Group in February for more than $90 million. The total investments attracted by India's gaming sector in 2021 exceeded the record-breaking $1.7 billion, proving that the homegrown industry operators are able to create high-quality games and attract global investor interest.
"With India's gamers now monetising faster than any other country, this opens up a lot of white space investment opportunities, especially for high-quality domestic content. We've seen this inflection point in every other major gaming market and we'll be seeing more of this shift domestically in 2022," comments Justin Keeling, general partner at Lumikai.
Lumikai is the first Indian VC fund dedicated to gaming and interactive media, and in 2021 it led seven gaming investments in the country, all of them "oversubscribed" according to Keeling's words. Lumikai's portfolio currently includes Bombay Play, All Star Games, Loco, Eloelo, and Studio Sirah.