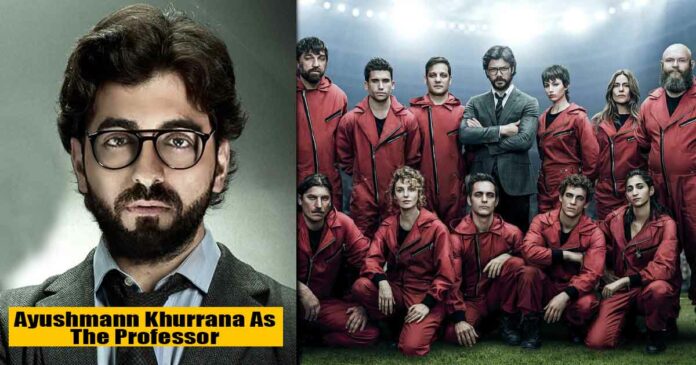 La casa de papel or Money Heist is a Spanish crime drama television series. It has emerged as one of the most-watched television series recently. Money Heist has been critically acclaimed for its intriguing plot, acting, and direction. It is the winner of several awards in the 46th International Emmy Awards and the 'Best Drama series'. It has become one of the most-watched shows on Netflix and the most-watched non-English television series as well.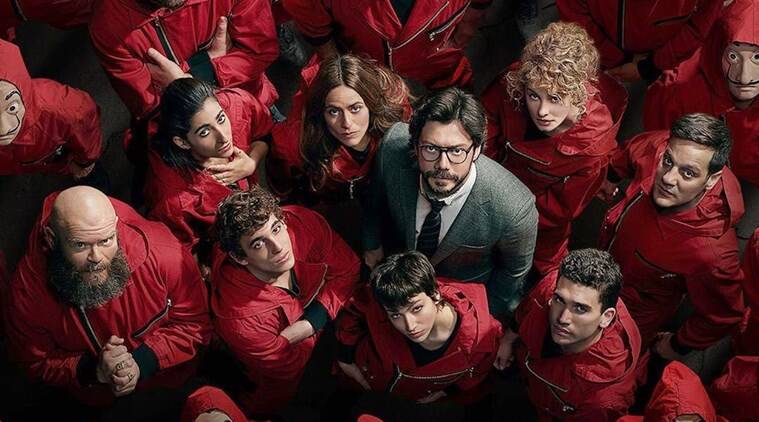 The likes of Itziar Ituño, Álvaro Morte, Paco Tous, and Úrsula Corberó have done a tremendous job to bring life to this popular Television series. However, there is plenty of talent in Bollywood to remake this great popular series as well. Social media is abuzz with character analysis on the show. Between all this, a series of tweets answered the question that which actors could be cast if Money Heist was recreated in Bollywood.
So, here is the Bollywood cast for La casa de papel or Money Heist. These actors could fit in place of the main characters in the series:
1) Shahrukh khan Or Ayushmann Khurrana As Professor (Originally Played By Álvaro Morte )
We all know Shahrukh Khan is the king of Bollywood. Even though he is more famous for his romantic roles, he is quite amazing in serious roles as well. We have seen a glimpse of his work in the movie "Raees" where he has almost the same get-up as The Professor from Money Heist. He would totally kill it if he gets to play the Professor.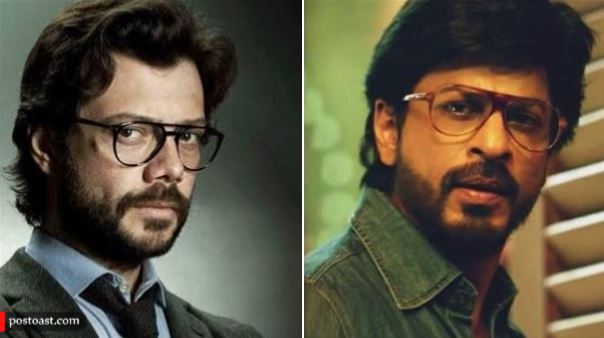 Another candidate who could play The Professor is none other than Ayushmann Khurrana. Recently on Twitter, Ayushmann himself expressed his interest to play The Professor. Ayushmann is seen playing Bela ciao from Money heist on piano during his quarantine with his beard and hair all growing like El Professor.
I want to be the professor. I want to put this out in the universe. Hello reverent filmmakers! Please! I'm dying to do something like this. I'm itching to go on sets & work, like each and every human. But patience is a virtue they say. Calm down. Till then Bella Ciao #MoneyHeist pic.twitter.com/ZOLhCypgrU

— Ayushmann Khurrana (@ayushmannk) April 14, 2020
2) Kareena Kapoor Or Tabu As Raquel (Originally Played By Itziar Ituño)
Kareena Kapoor is undoubtedly a strong and graceful personality. We have seen her in many roles before, where she was as tough as Raquel. Also, when it comes to having a romantic relationship with The Professor, nobody can be better than her.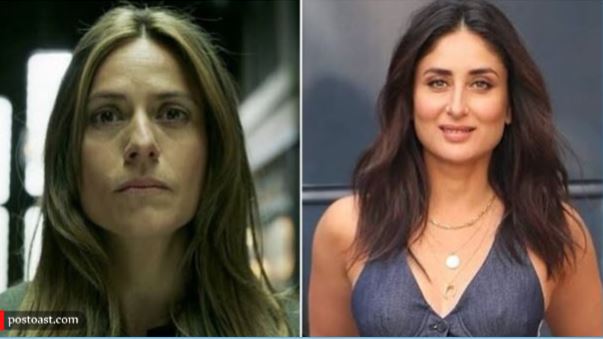 Another choice for the character of Raquel is Tabu. We saw the mettle and grit of Tabu who played a supercop in the movie "Drishyam". Her fine acting skills and graceful look make her the obvious choice to play Raquel. Apart from this, she had good chemistry in the love-hate relationship with Ayushmann in the movie "Aandhadhun".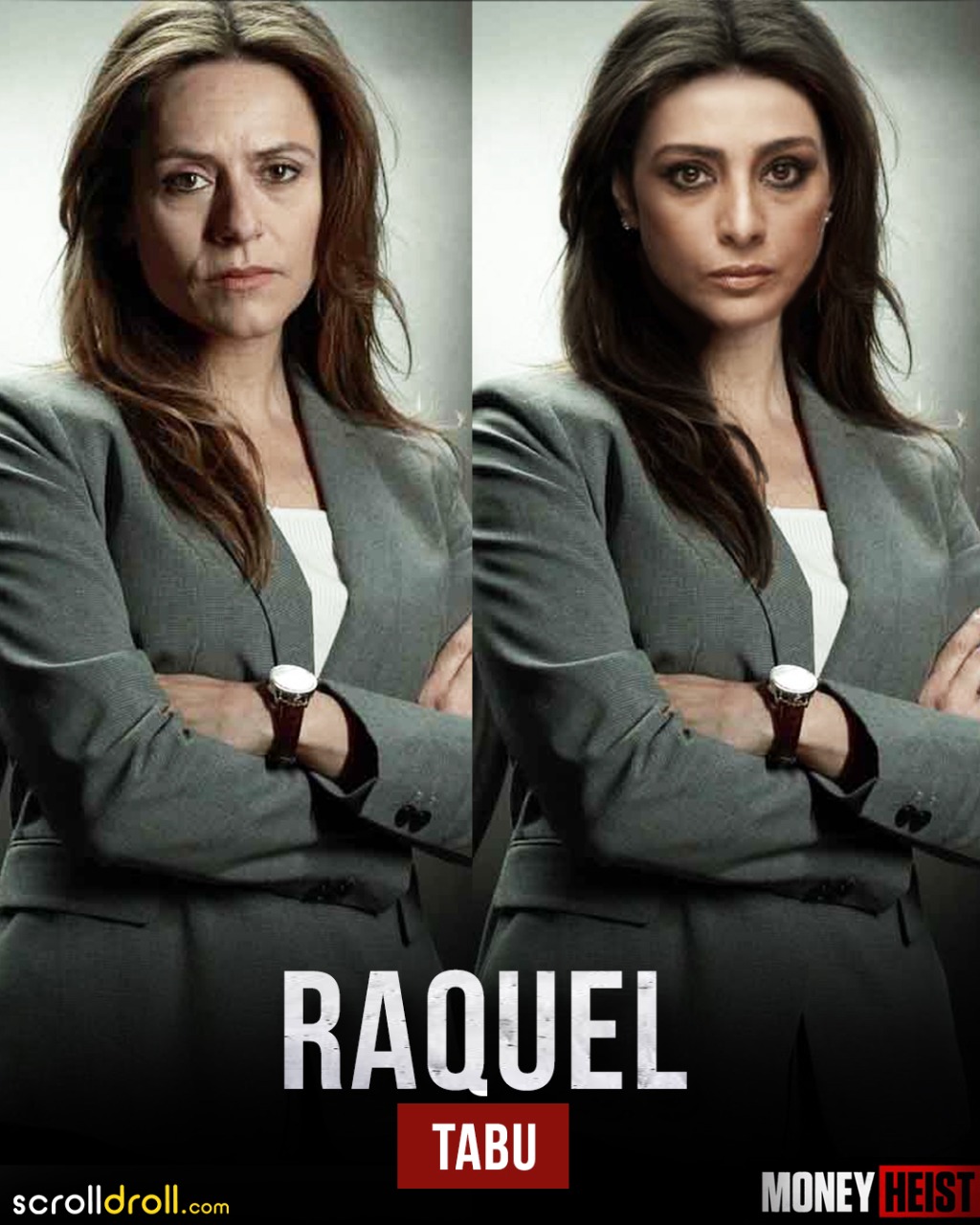 3) Priyanka Chopra Or Alia Bhatt As Tokyo (Originally Played By Úrsula Corberó)
Priyanka Chopra is a smart and independent person. Apart from her personal life, she also played some amazing roles in the past that were quite intense and she was one heck of a possessive girlfriend. It would be interesting to see her in the role of Tokyo in the Money Heist Bollywood version.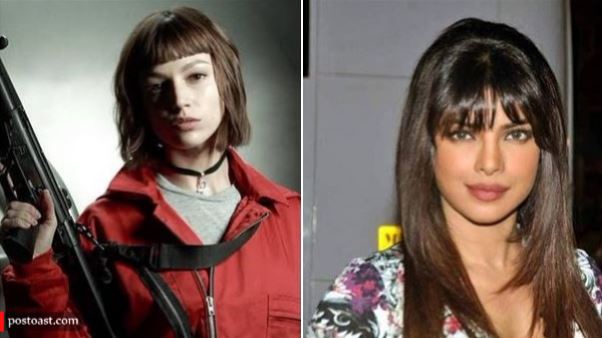 Well, we also saw Alia Bhatt as the fierce and possessive girlfriend in the movie "Gully Boy". Similarly, Tokyo is possessive about Rio and goes to any lengths to save him. Alia Bhatt can surely be as good as Úrsula Corberó who plays Rio in the original version.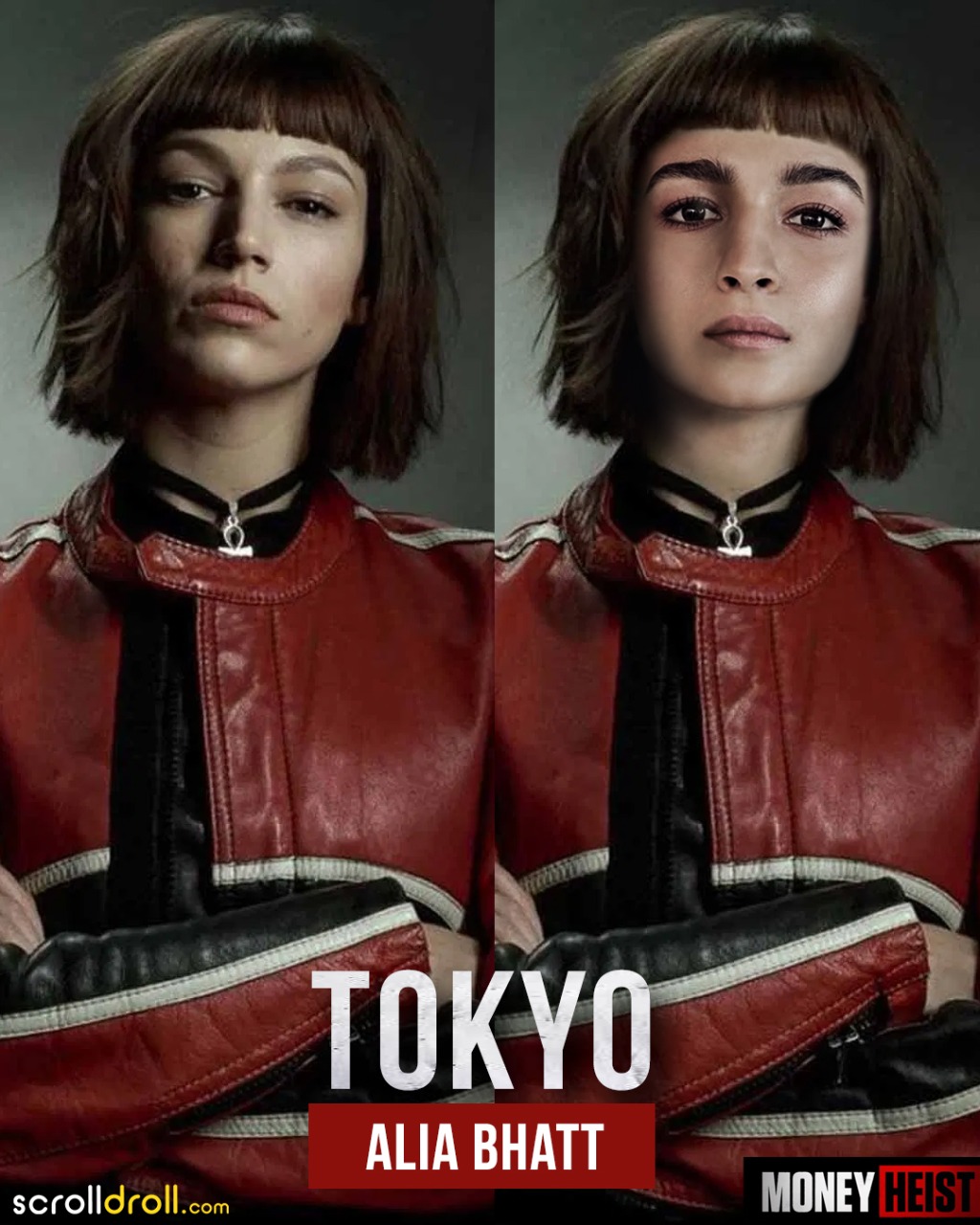 4) Jim Sarbh Or Ishan Khattar As Rio (Originally Played By Miguel Herrán)
Do you remember Jim Sarbh in the Bollywood movie "Padmavat"? If you do, you can't forget the intensity of his character and how beautifully he played it. It would be amazing to see him as the boyfriend of possessive Tokyo in the series.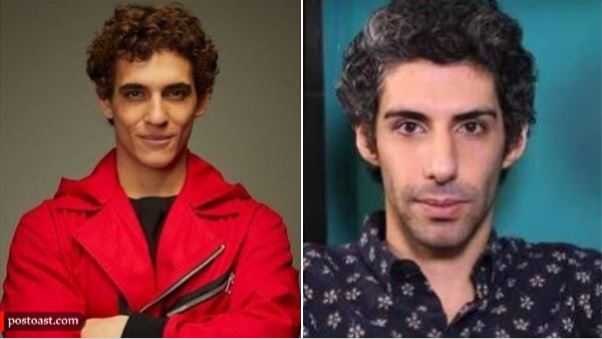 Another option to play Rio in the Bollywood Money Heist is none other than Ishan Khattar. Ishan Khattar would be perfect to play Rio, the young kid in the block. And it would be amazing to see him romancing either Priyanka Chopra or Alia Bhatt.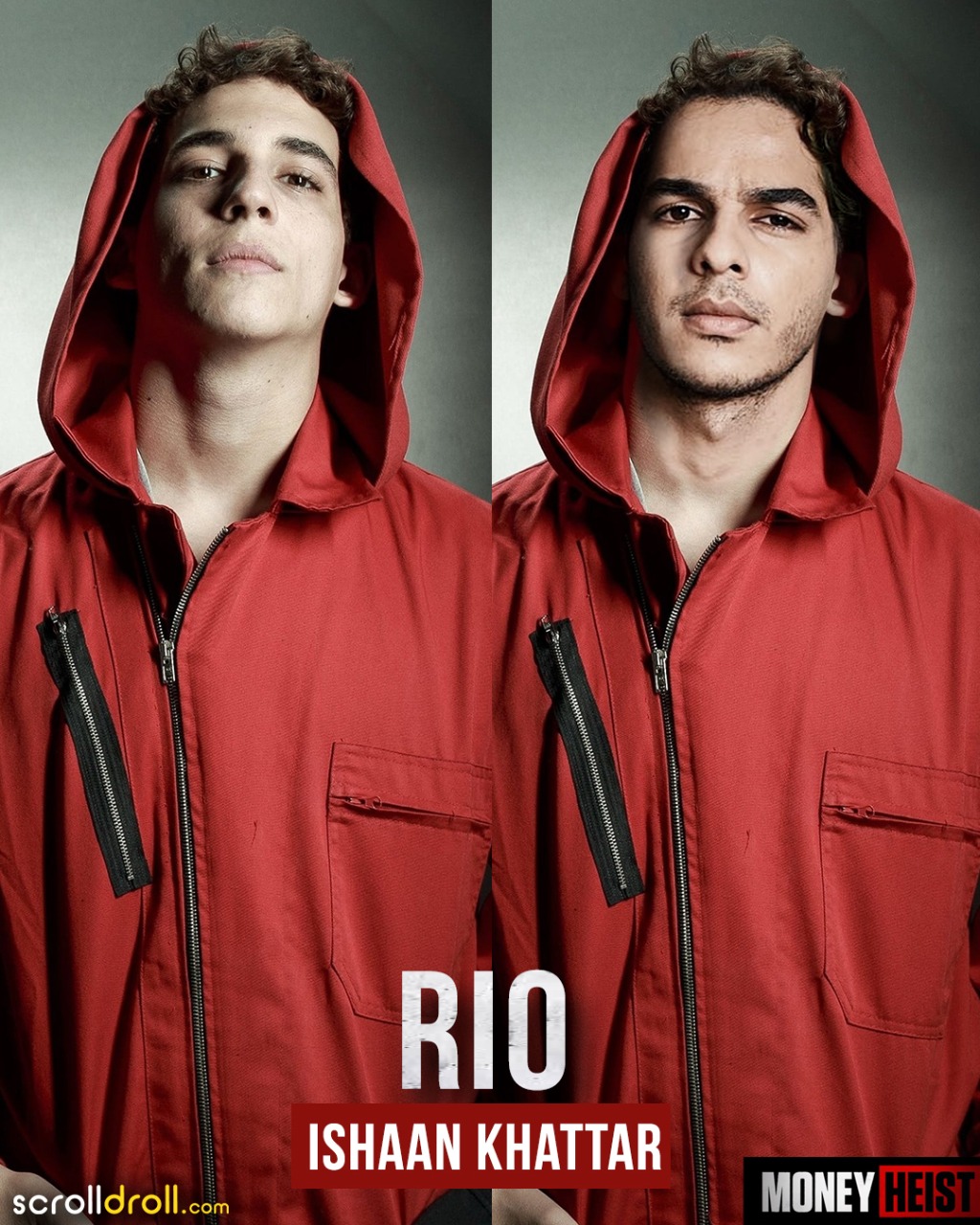 5) Kay Kay Menon Or Randeep Hooda As Berlin (Originally Played By Pedro Alonso)
Kay Kay Menon is undoubtedly one of the finest actors in the Bollywood industry. He is well known for his intense roles in the Hindi film industry. With his super-intense looks, it would be amazing to see him play the character of Berlin in the famous series Money Heist.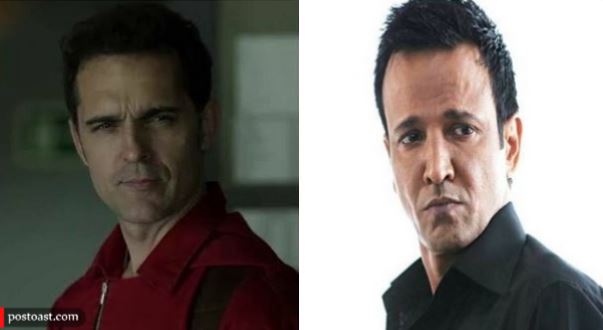 Another option to play Berlin in Money Heist is none other than Randeep Hooda. We have seen his movies earlier where he has played some intense roles. Also, Randeep's suave, good, and intense looks would make him a perfect match to play Berlin.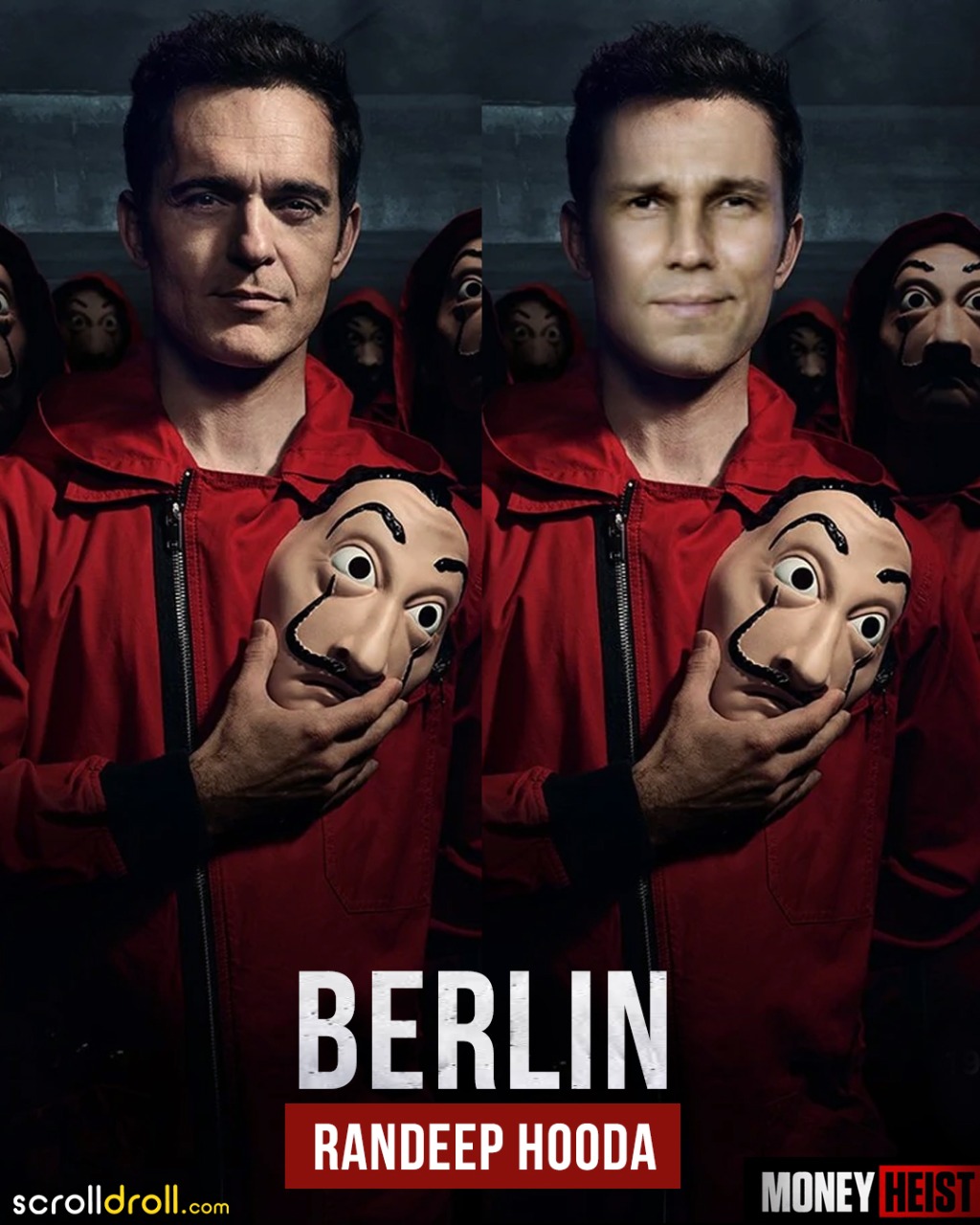 6) Deepika Padukone Or Radhika Apte As Nairobi (Originally Played By Alba Flores)
Deepika Padukone is one of the most talented actresses in the Bollywood industry. Apart from the strong roles that she played before, she is also famous for playing characters with different emotions. It will be interesting to see her as the mother of a kid in the series.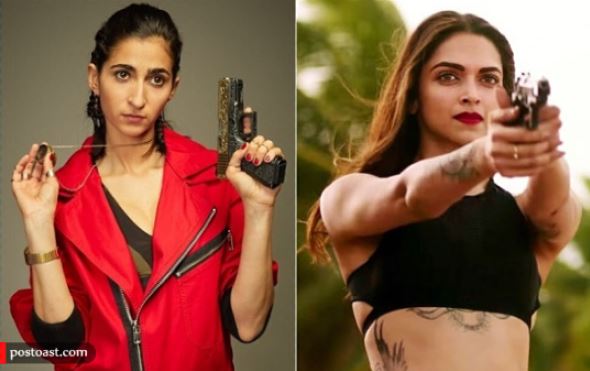 On the other hand, it would be interesting to see a talented and versatile actress like Radhika Apte as well in the Bollywood Version of Money Heist as the mother of a kid who's in the heist to get her son back. Apart from this, Radhika and Netflix are an eternal pair. So, whom would you love to see as Nairobi?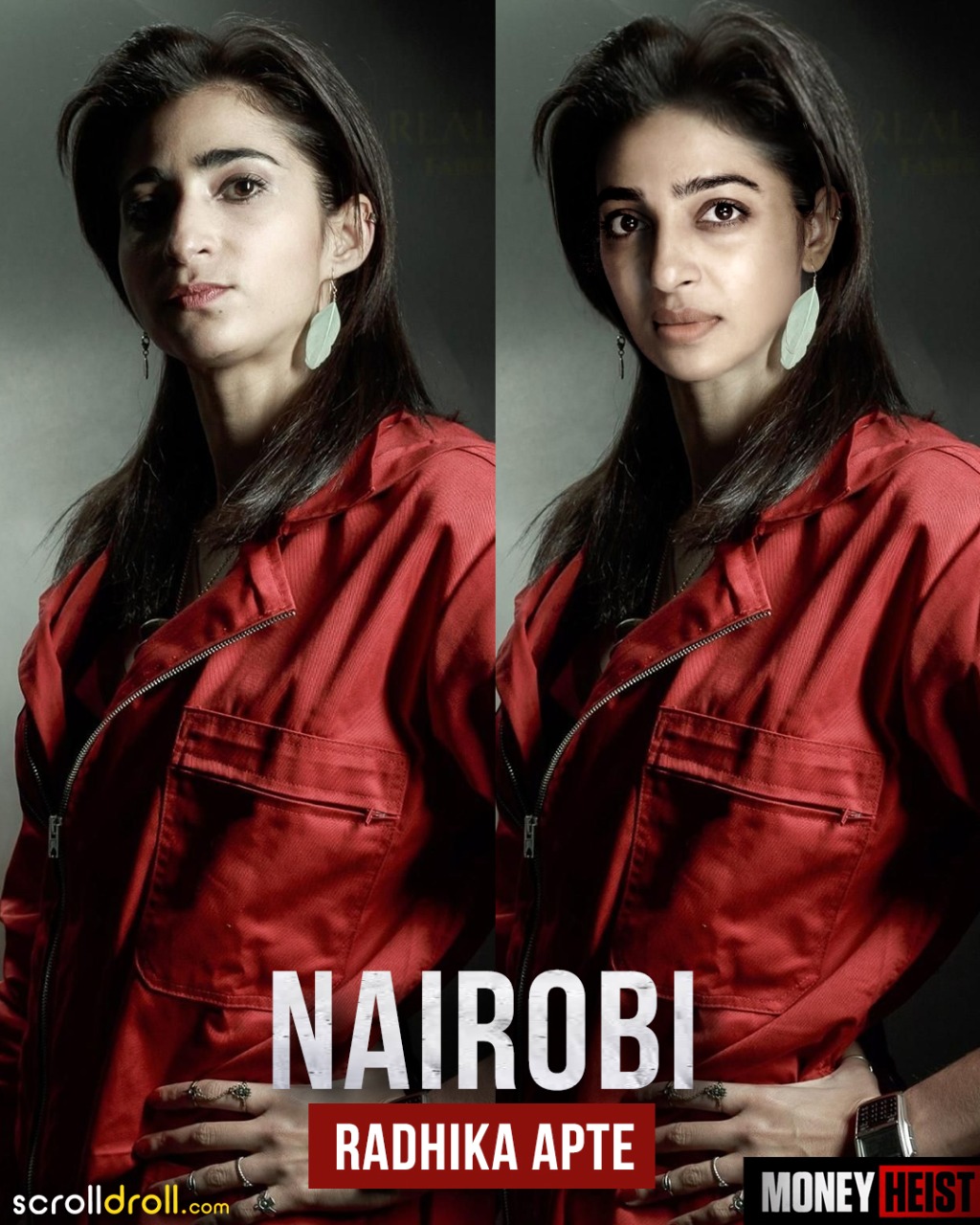 7) Imran Khan Or Rajkummar Rao As Denver (Originally Played By Jaime Lorente)
Imran Khan is not seen in many movies but he had given some blockbusters as well in the Bollywood industry. Undoubtedly, it would be great to see him share the screen with Rishi Kapoor playing Moscow. Also, he would perfectly fit into playing a romantic relationship with Monica in the series.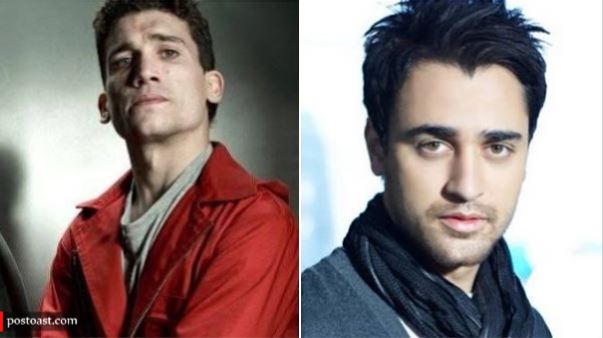 Rajkummar Rao's acting prowess and versatility are unquestionable. It would be interesting to see his chemistry with Rishi Kapoor playing Moscow. Since he would be able to pull of the intense scenes with ease, his love-hate relationship with Monica would be an interesting watch.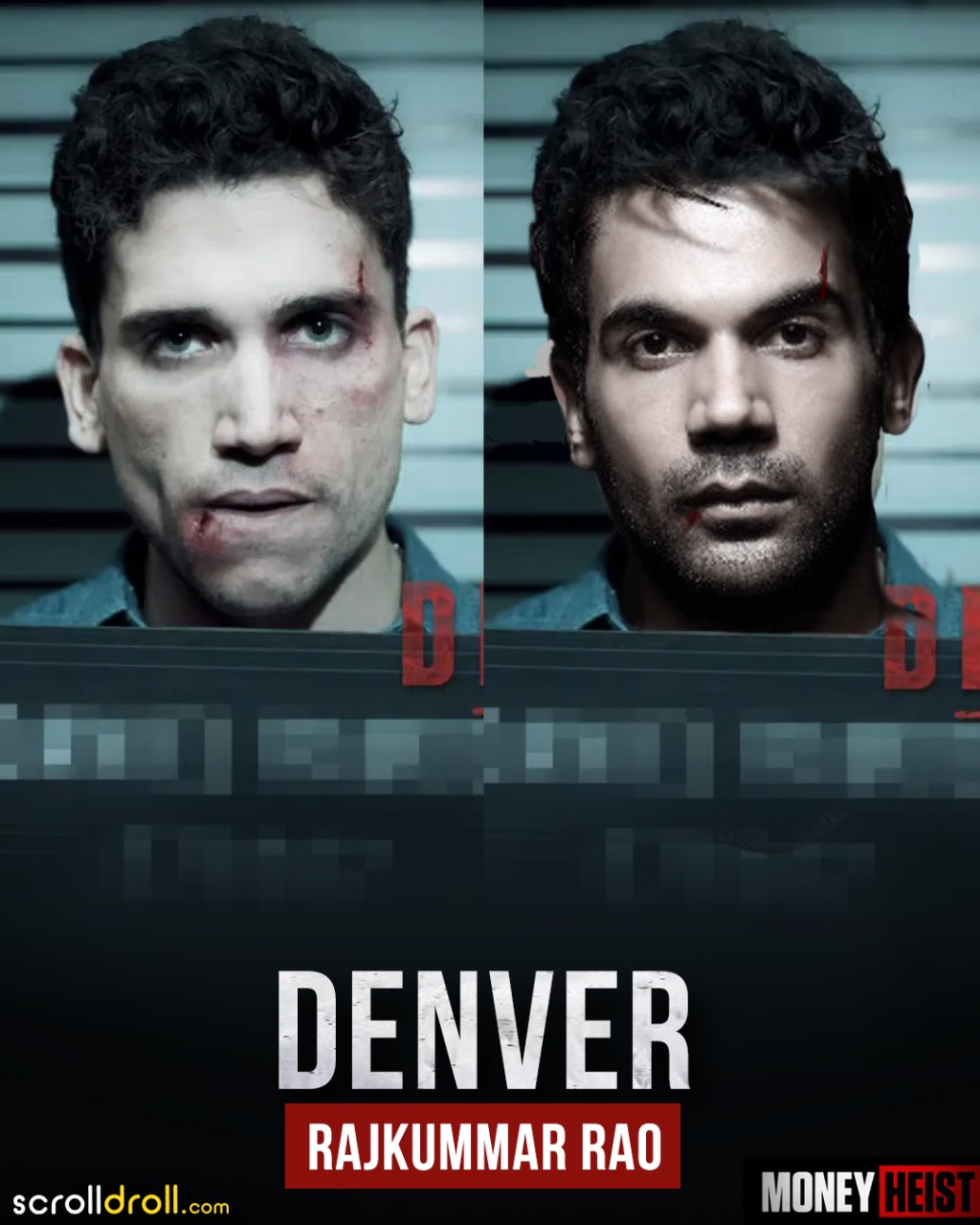 8) Shraddha Musle Or Tapsee Pannu As Monica (Originally Played By Esther Acebo)
Shraddha Muscle is mostly known for her roles in television. However, on television too, she mostly portrayed strong and intense characters. So, there is no doubt she might be the perfect match for the role of Monica in Money Heist.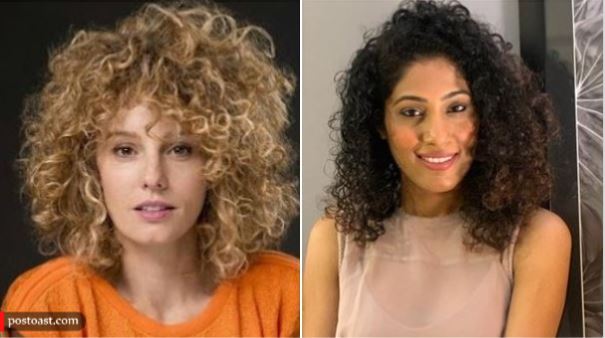 We have watched Tapsee donning roles of women who stand strong despite adversities. She would certainly do good as Monica. Monica is the girlfriend who is given false hopes and manipulated, but ultimately she stands up for herself. Judging from her roles earlier, she would be great in the intense scenes as well.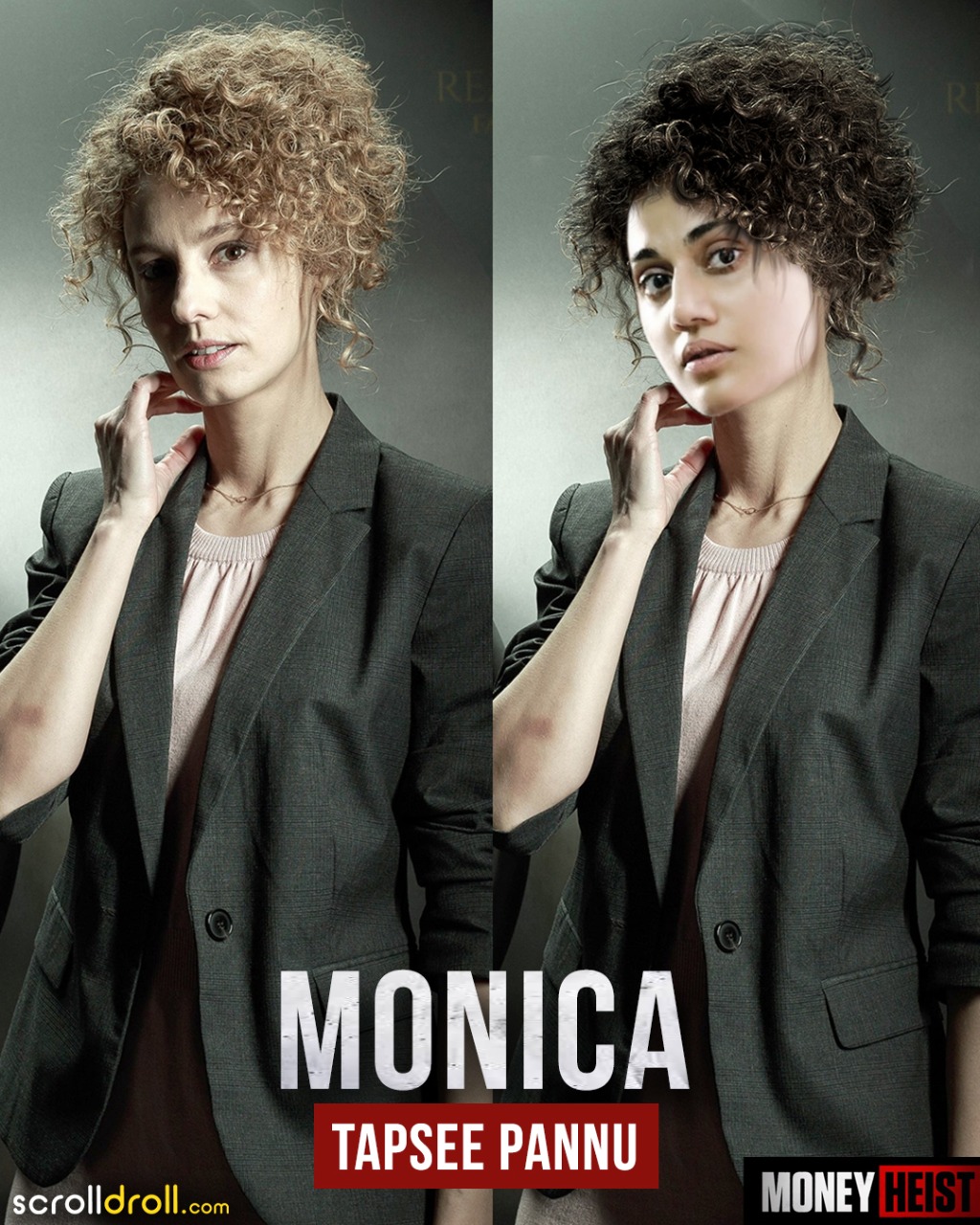 9) Rishi Kapoor As Moscow (Originally Played By Paco Tous)
Well, this is not possible now, since the great actor Rishi Kapoor passed away in 2020. However, it goes without saying that Rishi Kapoor could easily replace Paco Tous as Moscow in the Bollywood version because he has got the same age and is an actor par excellence. So, who else better than him?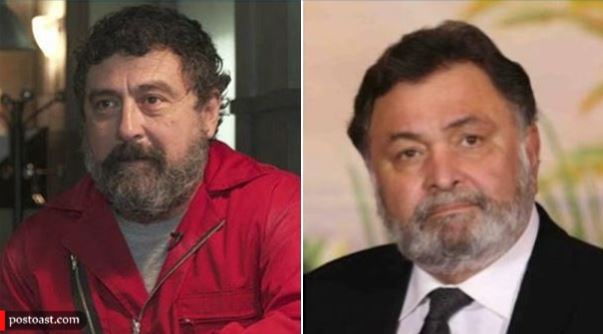 10) Anupam Khair Or Pankaj Tripathi As Arturo (Originally Played By Enrique Arce)
Anupam Khair's acting in the Bollywood Industry is unquestionable. From comedy to action, he has played a variety of characters in his movies. That is why it would be amazing to see him playing the character of Arturo in the Bollywood version of Money Heist. He might be able to pull out the hate from the audience as the character demands.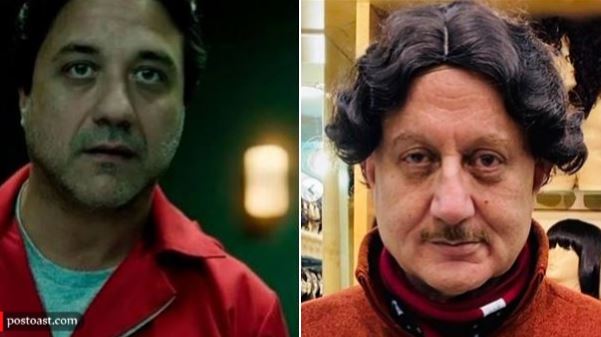 Pankaj Tripathi is a great actor whom we have seen in a variety of roles now. He perfectly portrayed and nailed the character of Kaleen BNhaiya in Mirzapur, and his comic roles in certain movies are also exceptional. Undoubtedly, this would be something different for Pankaj Tripathi. Given the challenge and expectations out of this character, he might personally like to take up this challenge and nail it as always.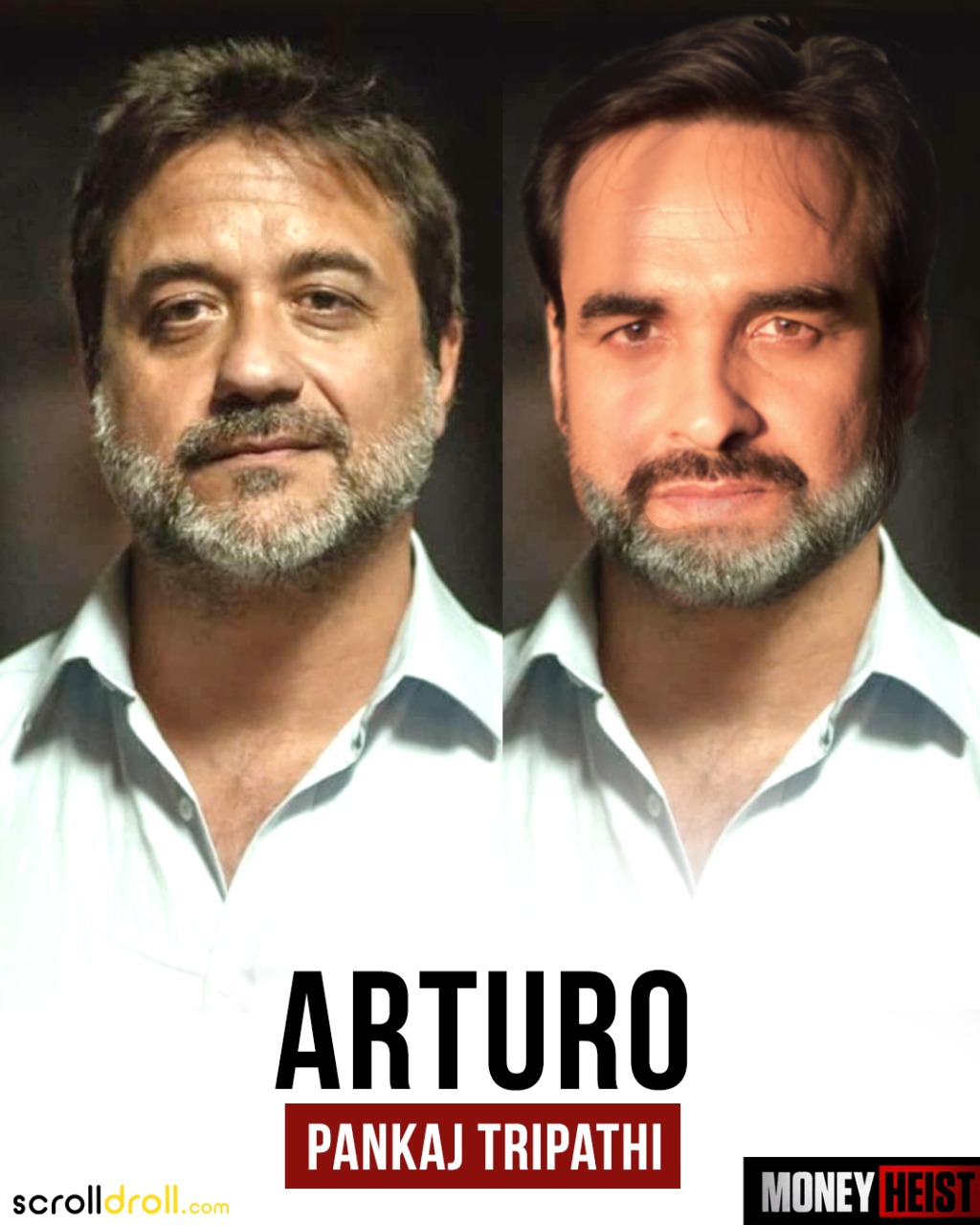 We have shown you the names that we think might go perfect for the Bollywood version of Money Heist. Now you tell us who among these characters look perfect. Whom would you really like to see if someday the Bollywood version comes into reality? Also, do you have any more Bollywood actors in mind who would be perfect to cast in the Bollywood version of La casa de papel or Money Heist? Do let us know in the comments section below!