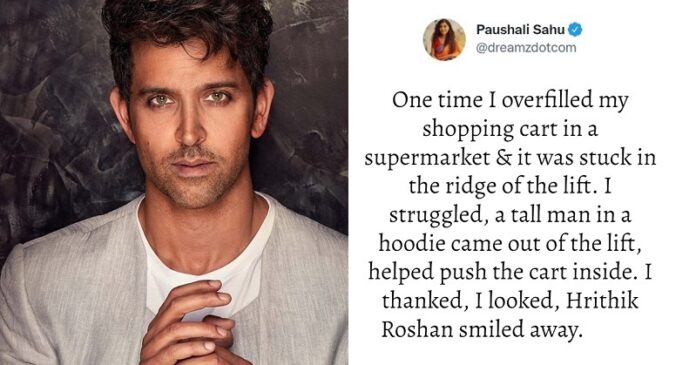 We rarely see Bollywood stars and other well-known people buying at a supermarket or haggling with a street seller. However, we do hope to run into one at an airport. When we do, though, most of us are either star-struck and unable to speak, or we scream our hearts out, finally scaring them away.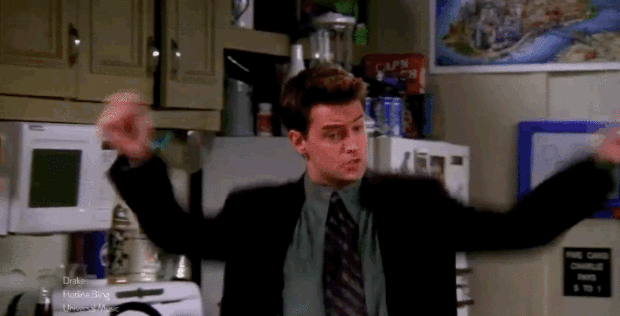 Here are some lucky few who got a once-in-a-lifetime chance to bump into some famous star-struck personalities, and they had some odd but remarkable interactions that they will remember for the rest of their lives.
The Time When A Lucky Soul Bumped With The Force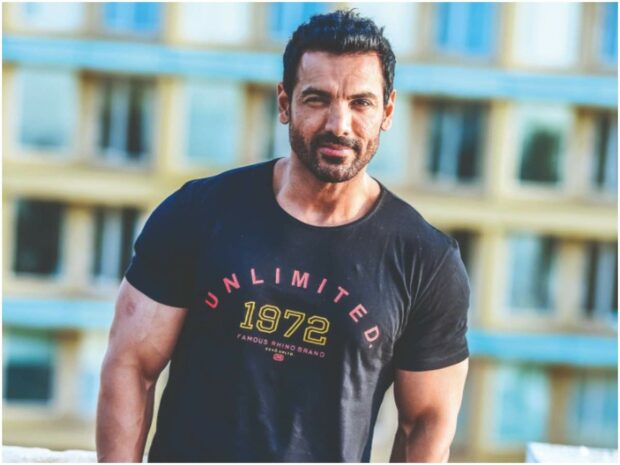 A Twitter user once came up with a selfie, illustrating him with the muscular Bollywood sensation John Abraham. He claimed that he got the opportunity to do so when he was waiting in the food court of the Mumbai Airport. He saw John Abraham sitting alone, and without thinking for another second, he seized the chance to make it a lifetime moment.
Was waiting in the food court of Mumbai Airport for an early morning flight when I spotted John Abraham sitting alone. Asked for a selfie he obliged

But while clicking, I accidentally kept the mobile camera on timer instead and he said "khud ka phone to theek se use karo" 😭 https://t.co/Q2tb933pGP pic.twitter.com/HG3CnatiCW

— 𝕯𝖗. 𝕭𝖆𝖙𝖒𝖆𝖓 (@Our_Levodopa) January 27, 2022
Beer, Batata Vada And Paresh Rawal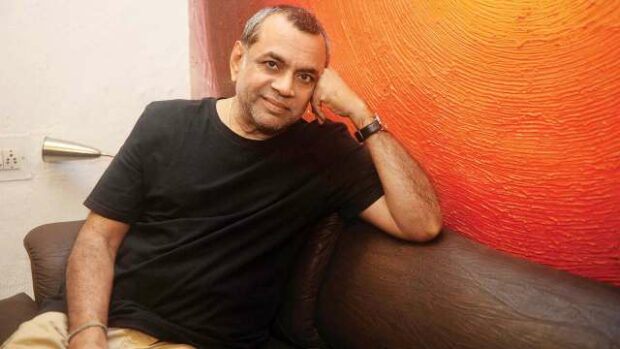 An extraordinary interaction was when a Twitter user claimed that he met with Paresh Rawal while offering him Batata Vada and Beer.
In his post, the fellow user mentions that he was carrying the Batata Vada and beer to the surat station when he was busy with his shoots from Bombay to Ahmedabad. But what was unbelievable and surprising in his post was his claim that he didn't find THE Paresh Rawal' interesting'. He also explained his connection with him.
i carried beer & batata wada to surat station for @SirPareshRawal while he rode from bombay to amdavad for his shows (was family friend). i found him uninteresting and his wife swaroop (who visited us on becoming miss india in 1980 bcos her dad bachu was my dad friend) banal https://t.co/Np1YkA2EQy

— Aakar (@Aakar__Patel) January 27, 2022
The OG Nana Patekar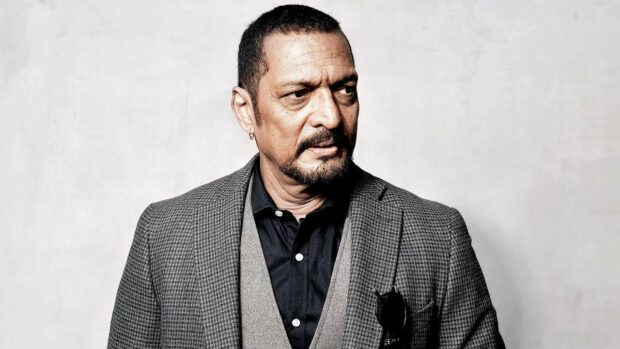 We have all seen how savage Nana Patekar can be on the silver screen. So it's instead not so hard to imagine his savageness offscreen. That's what the person in social media has witnessed and shared with us.
He claimed that when he was having a morning brunch with his friends, enjoying the Mumbai street delicacy, Dabeli, a Mitsubishi Lancer, was honking at them. Suddenly he was shocked to see Nana Patekar in the front seat, trying to make the best out of the moment. He nicely waved at him, but the response from the veteran wasn't called for.
Was eating dabeli with a bunch of friends at a street corner on Law College Road in Pune. A Mitsubishi Lancer kept honking at us to move. Friend turned around and said "arrey Nana Patekar". We turned and waved to him nicely but he angrily replied with "hatt na BC". https://t.co/6ph6aTxGHJ

— अंशुल (@Ghair_Kanooni) January 27, 2022
The Uncalled Moment With The King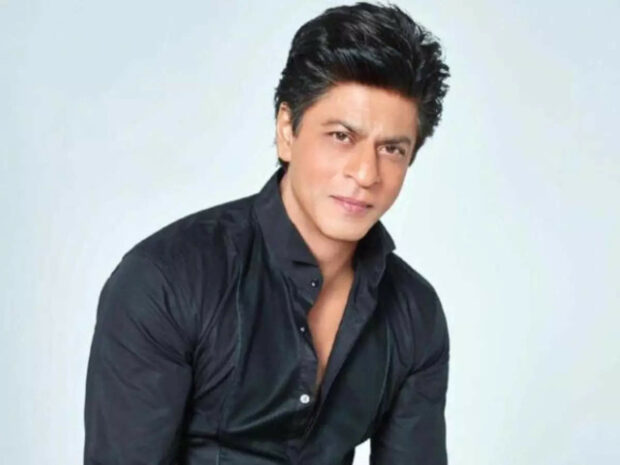 Every SRK fan girl fantasizes about the one moment when their king of romance will share a Romantic moment with them. Well, not many got the chance to do so, but it was fortunate for a lucky soul. However, it wasn't romantic, really something unforgettable.
A crew from an ad commercial in which SRK was a part of the claim that she had to sneak him in at night to the studio because the main gate was locked. So, they carried out a plan that when he arrived at the gate, he would call and signal her with a line "Raat mein kitne Taare hain," and she had to sing back "Janam hum tumhaare hain."
SRK had to dub for an ad & he was running very late. Arrived around 2am & I had to get him from the main gate which was locked now. so the plan was that he'd reach & call me and say " raat mein kitne taare hain" and I had to sing back "janaam hum tumhaare hain" https://t.co/f540plWZcD

— Deepa Bhatia (@Drowzydee) January 27, 2022
A Nap With Actor Prabhu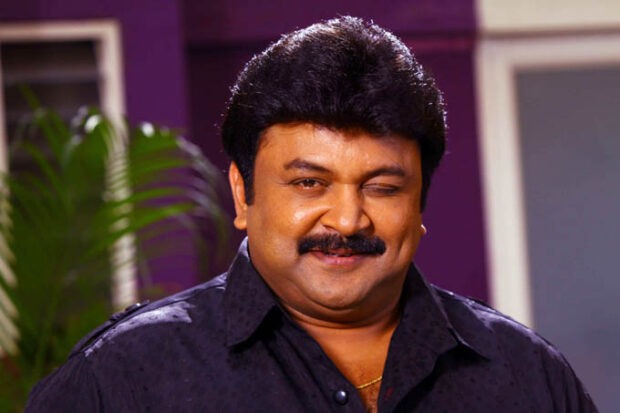 Well, what will happen if you suddenly find out that you are traveling with an acting legend. Take a nap with him? Why, not. At Least that is what a Twitterati claimed in his post.
He was traveling to Chennai from Hyderabad in an Indigo Flight when he shockingly found out that he was the well-known actor of the South Indian Industry, Prabhu Ganesan. He also mentioned in his posts that the actor was lovely to him and asked about his work and life. Later, both of them took a long nap through the entirety of the flight.
On an early morning Indigo flight from Hyderabad to Chennai. Actor Prabhu was next to me. He was sweet, asked what I was doing and he said he was returning after filming a Kalyan jewelers shoot. Then the two of us, slept head against head for the entirety of the flight. The end. https://t.co/WkiJ59ZxwU

— Wolfgang (@Farmers_FC) January 27, 2022
Bhai and His BodyGuards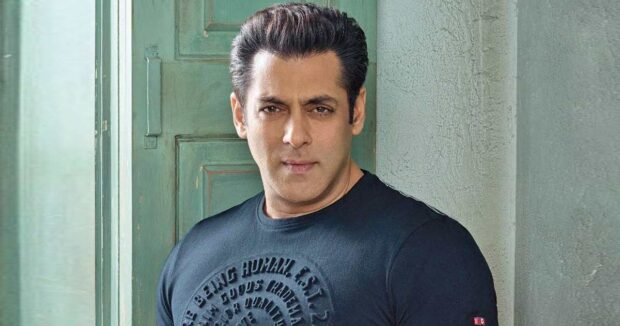 Memorable moments can stick with you for a while, even for a lifetime. That is what a fellow Twitterati shared with us in her latest post.
She shared a story that her parents told her about their weird interaction with our Bollywood Bhai Salman Khan. Her parents were taking a walk by the seaside, 20 years ago. The Mother saw three men running past and commented to the father, "See these people running, hope these are not purse-snatchers." To their surprise, those were the bodyguards of Salman khan and Bhai himself. Well, this is the kind of memory that sticks.
My parents, taking a walk by the seaside, maybe 20 years ago. Mother sees three men running past and comments to father, "See these people running, hope these are not purse-snatchers."

It was Salman Khan and two bodyguards. https://t.co/dlVfSTXsGs

— Sanchia deSouza (@bombil_fry) January 26, 2022
A Humble Moment With Kader Khan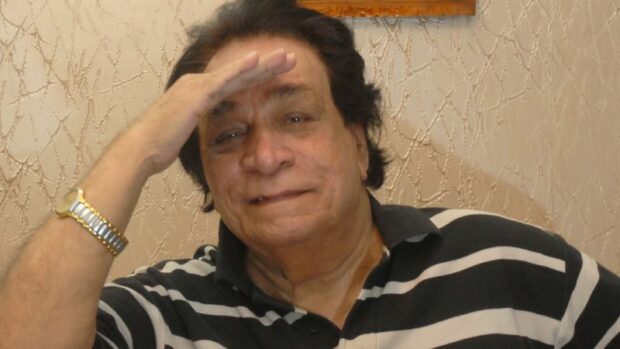 Sometimes, you don't even realize how lucky you are because you are unaware of your situation. You meet a famous personality, but unfortunately, you don't know who he is. Kind of a sucker moment, right? When Dr. Soumitra Pathare met with the legendary Kader Khan, this was what happened.
He wrote in his post that when he returned to India after a decade in the UK, he went house-hunting in Pune. A gentleman from the neighborhood invited him for a cup of tea, where he saw numerous trophies and accolades hanging on the wall. When he asked him about them, he said he was Kader Khan. But unfortunately, the Twitterati didn't recognize him, to which Kader Khan just smiled. Is it humble?
When we returned to 🇮🇳 after a decade in UK & were house-hunting in Pune, a gentleman in the neighbouring row house invited us over for tea. Saw a lot of trophies & plaques on wall. Asked him about it & he said he was Kader Khan.
I said "should I know you?"
He just smiled. https://t.co/2Lyl1VUKCQ

— Dr Soumitra Pathare সৌমিত্র சௌமித்ரா பாடாரே (@netshrink) January 26, 2022
Hrithik! Out Of The Blue!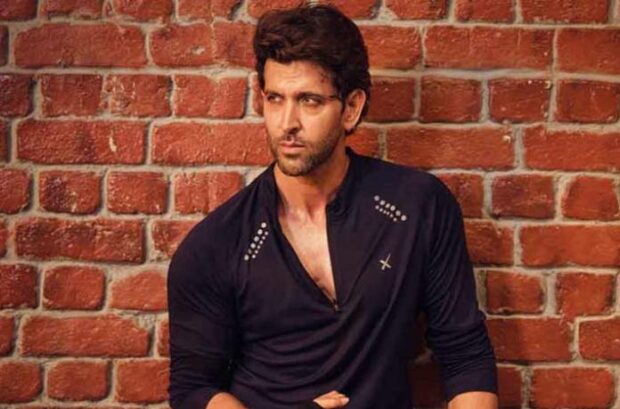 A Twitterati shared a breathtaking moment that almost every girl would die for. She claimed that her shopping cart was stuck on the sides of the lifting ridge when she went to a supermarket.
While she was struggling, a tall man with a hoodie walked to her and helped her move the cart to the lift. When she looked up to thank him, there he was, the Greek god, Hrithik Roshan, smiling at her.
Few years ago, at Delhi airport, a tall handsome guy surrounded by guards was walking towards me, he smiled and the first thought that crossed my mind,"how strange?" He kept smiling n walked past me.
2 mins later, it clicked n I screamed,"oh sh*t Hrithik Roshan." I was mortified. https://t.co/cGBHhcFf7m

— Far فرحانہ (@FarhanaCvg) January 27, 2022
One time I overfilled my shopping cart in a supermarket & it was stuck in the ridge of the lift. I struggled, a tall man in a hoodie came out of the lift, helped push the cart inside. I thanked, I looked, Hrithik Roshan smiled away. I was 😱❤️ https://t.co/HYEvwBwwas

— Paushali Sahu (@dreamzdotcom) January 27, 2022
Conclusion: Everyone dreams and has fantasies about their celebrity crush, to bump with them somewhere, making it the moment of their lifetime. Not everyone does, but you are a good pair of feet if you do.