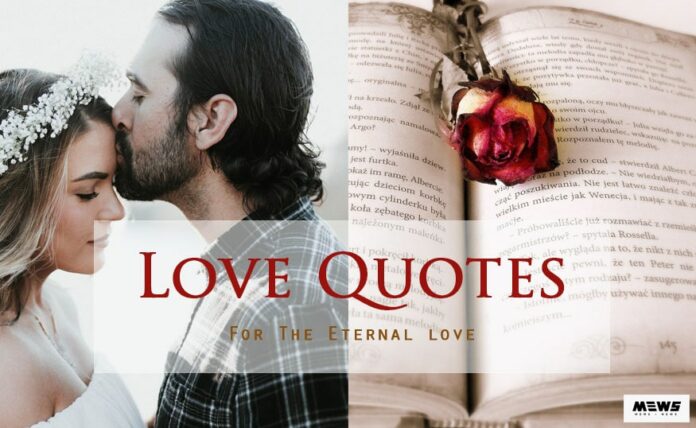 A collection of Love Quotes in English for Couples who love to express themselves. After all, what's Love if you don't express it. When in Love always make your partner feel special; tell them what they mean to you or what it means to be around them and how warm it feels to hug them tight.
People say it is a beautiful feeling to be in Love, yes that's true, and it's the best thing that can happen to anyone. So it's important to celebrate it to the fullest. There's nothing wrong in showing the world how much you love each other because your Love is the one thing which won't fade away if that's meant forever.
So here we have brought to you a collection of unique quotes to express your Love the right way. Your Love might be eternal, but the perfect words to express it might make the feeling even more magical.
Love Quotes In English With Images
It's time to celebrate your love. Express it with these words, share it to your partner or the world and make it unique till eternity. Your story might be different, but the feeling is universal, so share these Love Quotes in English to express it well.