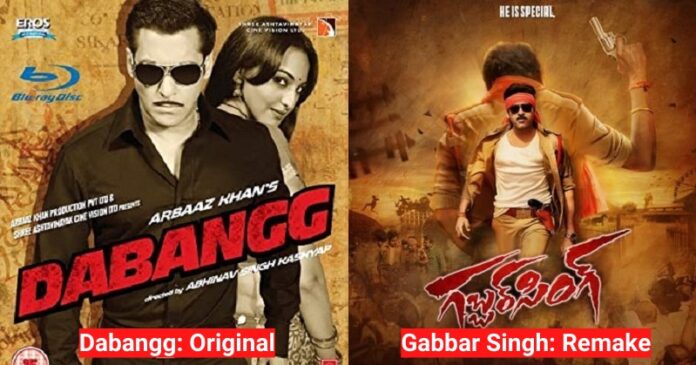 India is very diverse, and this can be confirmed by its regional movies too. Bollywood has made its firm grip over the Movie Industry, but the south Indian film industry isn't lagging either. South India has delivered many gems like K.G.F, Baahubali, Jallikatu, and many more over the years. It has from time to time proven it is worth it and has inspired many Bollywood remakes like Wanted, Rowdy Rathore, Kabir Singh, etc. Still, the talented industry has remade many Bollywood movies too.
So, here we have bought 11 South Indian movies, which are remakes of Bollywood super hit films.
1. Munna Bhai M.B.B.S. And Story Four Remakes Including (Telugu) Shankar Dada M.B.B.S, Vasool Raja M.B.B.S (Tamil).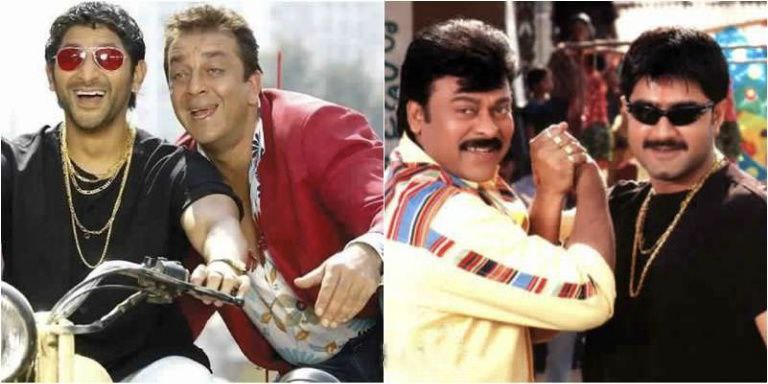 Munna Bhai M.B.B.S. is one of those few evergreen comedies that are fan favorites. This movie was the comeback of Sanjay Dutt and gave Bollywood fans a good laugh. So, it is not surprising that regional films also wanted to share the success and remade this film not just once but four times. And all the movies shared a pleasant experience with the audience.
2. Teen Mar (Telugu) From Love Aaj Kal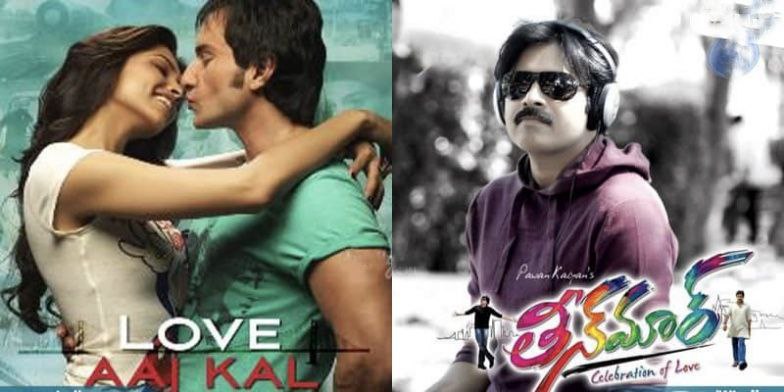 Love Aaj Kal is known to be Imtiaz Ali's early movie. The film didn't receive the best initially, but people started to like it on television and O.T.T. platforms. The Pawan Kalyan starrer Teen Mar also went through a similar fate. But both movies are a fresh of air in their industry.
3. Gopala Gopala (Telugu) from O.M.G.- Oh My God!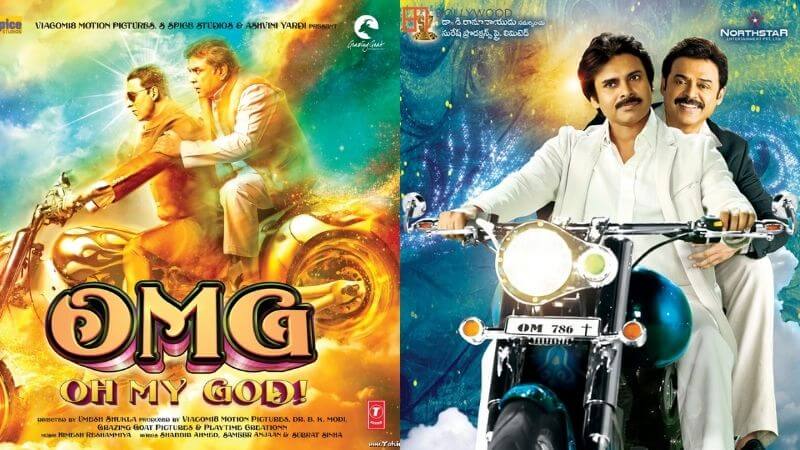 O.M.G.- Oh My God! It became very controversial with its theme but dodged the controversy like a pro. People Loved the comedy, people loved Akshay Kumar, and Kanji Lalji Mehta became an iconic character. Even the backlash didn't stop Pawan Kalyan and Venkatesh from remaking it into Gopal Gopala. Both films are very memorable and talk about the real deal.
4. Nanban (Tamil) From 3 Idiots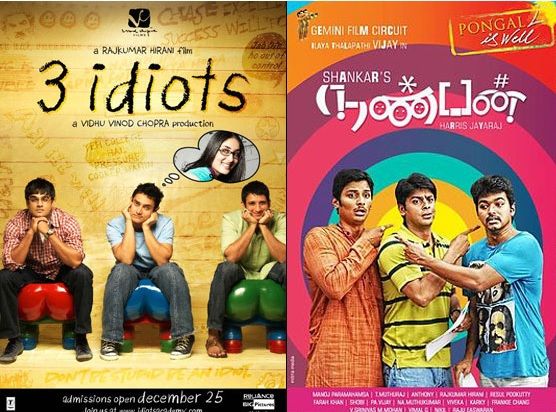 Who hasn't seen this iconic Rajkumar Hirani gem, 3 Idiots? This movie is considered to be the best comedy film of all time. It garnered fame worldwide. So, it was a risk to remake such an iconic film. But, the gamble paid off, and people loved the movie equally.
5. Settai (Tamil) From Delhi Belly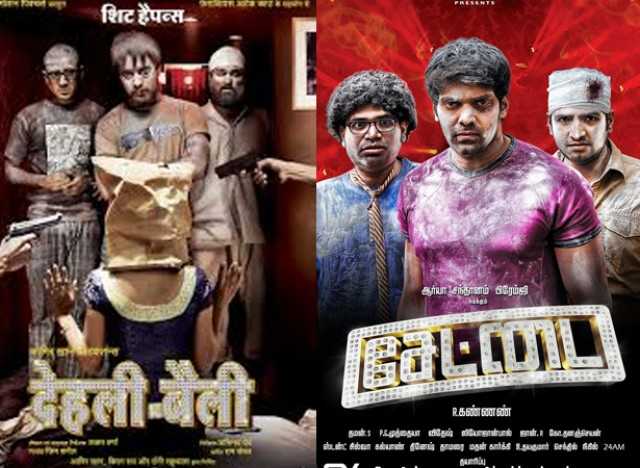 Delhi Belly is those few films which surprised the audience in a good sense. This dark, slapstick comedy wasn't highly anticipated but became a hit and found its place in the audience's heart. But the remake didn't live up to the expectations. It had mixed opinions and only gained a rating of 4.5 on IMDb.
6. Unnaipol Oruvan (Tamil) From A Wednesday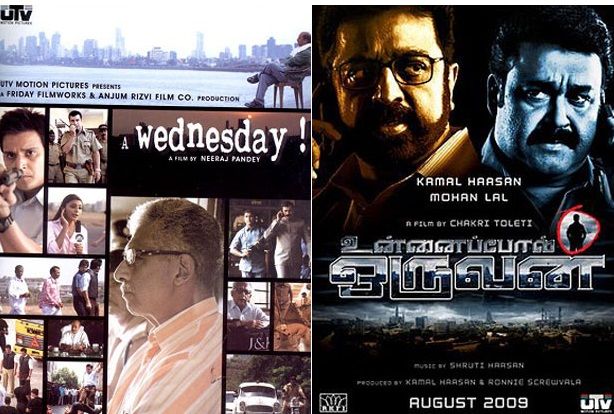 A Wednesday is the most innovative movie India has ever produced. Released in 2008, this movie lived past time and still is relevant. Though Hollywood failed miserably to remake it, South India with Kamal Hassan delivered what could be called a perfect remake.
7. Kanden Kadhalai (Tamil) From Jab We Met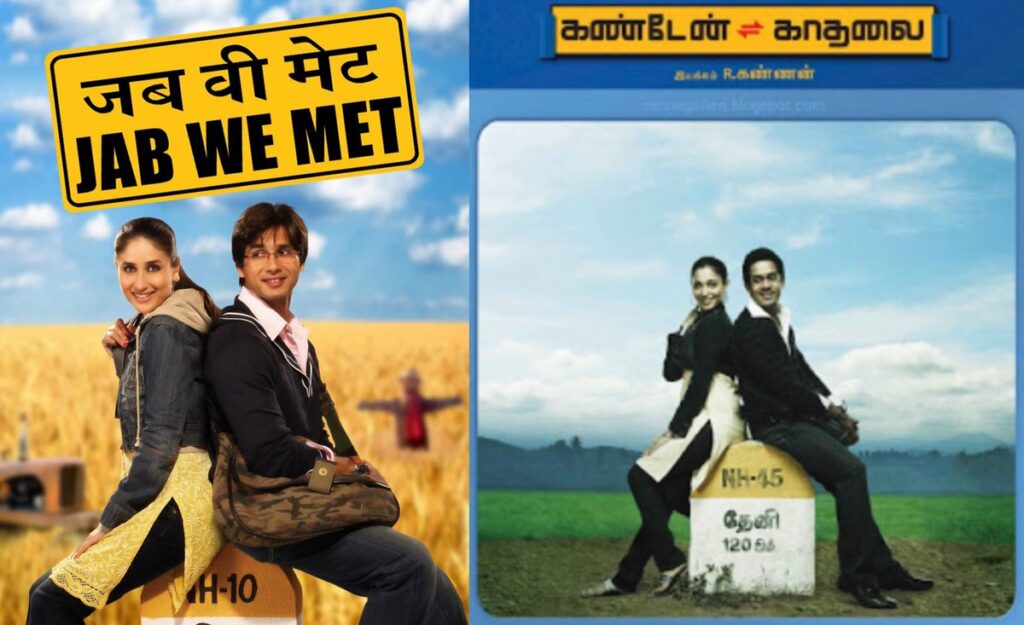 Jab We Met is the finest works of Imtiaz Ali. With the outstanding performances of Kareena Kapoor and Sahid Kapoor, this movie was a memorable experience. The character arc and story were well written. The Tamil version of this film didn't reach the mark but is still a good movie. The public appreciated Tamana's acting and but the film only managed a 5.5 IMDb rating while the original had 7.9.
8. Gabbar Singh (Telugu) From Dabangg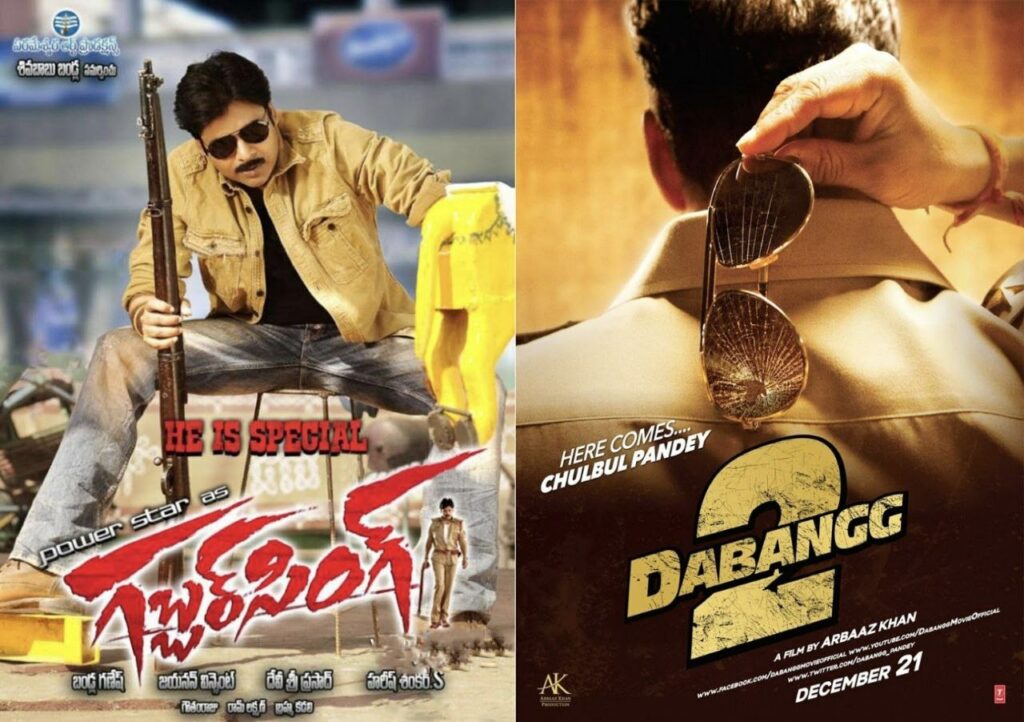 Dabangg is the highest-grossing police-masala flick of Bollywood. Salman Khan, as Chulbul Pandey, was unique in every way. People loved this film, and no wonder this masala film was remade in Telugu, starring superstar Pawan Kalyan. Gabbar, just like Dabangg, is loved by its fans.
9. Manithanin (Tamil) From Jolly L.L.B.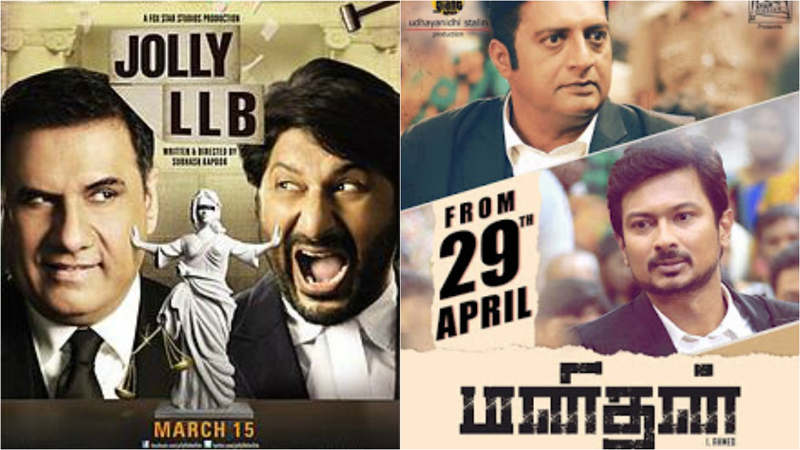 Jolly L.L.B is witty, comical, fun, but above all, it is very bold in portraying the harsh reality. Jagdish Tyagi, a.k.a Jolly, played by Arshad Warsi, is a very well-written and performed character. It was disappointing for the public to see him replaced with Akshay Kumar. Manithanin is a well-remade film and does justice to the original script. The performances by Prakash Raj and Udhayanidhi Stalin are also a delight to see.
10. Shankar Dada Zindabad (Telugu) From Lage Raho Munna Bhai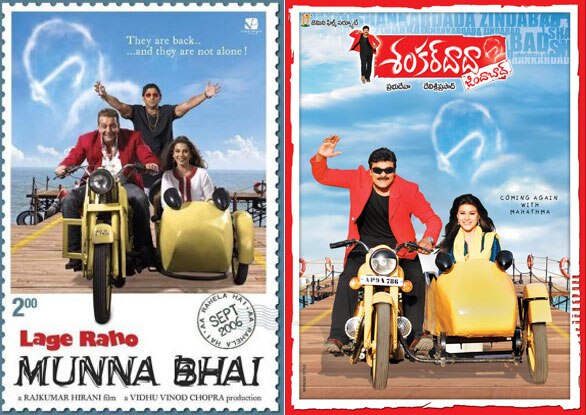 After Munna Bhai M.B.B.S and after its four remakes, the sequel wasn't going to leave us dry. Lage Raho Munna Bhai is equally hilarious and satisfactory. And Shankar Dada Zindabad is another good Telugu remake.
11. Vakeel Saab (Telugu) And Nerkonda Paarvai (Tamil) From Pink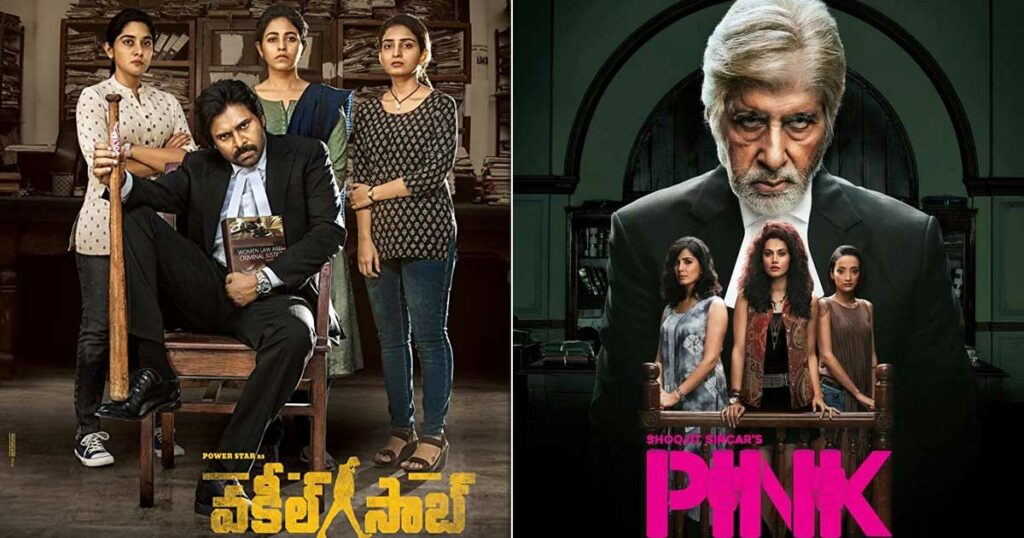 Pink is the best film talking about the situation of sexism in the world. Even today, the Amitabh Bachchan dialogue 'No means No' has a huge impact. It was essential for such films to spread. And Telugu and Tamil Industry made an equally remarkable film to highlight the messy situation.
It is not about "Who delivers better" but about providing quality storytelling in native languages for entertainment purposes.
Read more: List Of Best South Indian Movies Dubbed In Hindi You Can Watch Now