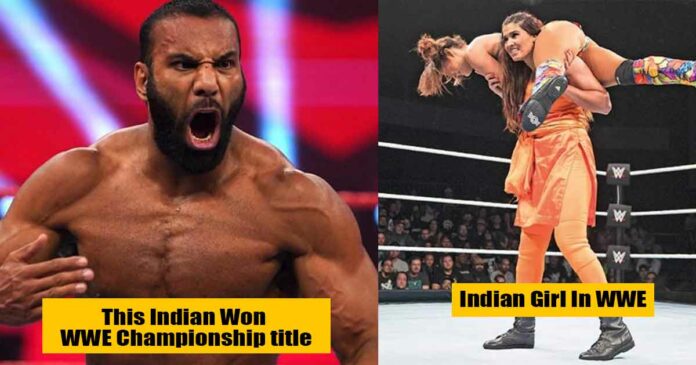 Indian sports fans have grown up watching WWE stars like The Undertaker, The Rock, Stone Cold Steve Austin, and many more hardcore battle kings fight each other in the ring, outside the ring, and everywhere in between. WWE has made a concentrated effort to bring Indian wrestlers into their fold, noting the entertainment sports' popularity in the country. One of the largest untouched markets for WWE is in India. However, these desi performers have created quite an impression in the world of sports.
Whilst WWE continues to broaden its roster, take a look at 10 Indian wrestlers in WWE who made a big name in this international entertainment sports:
1. Gama Singh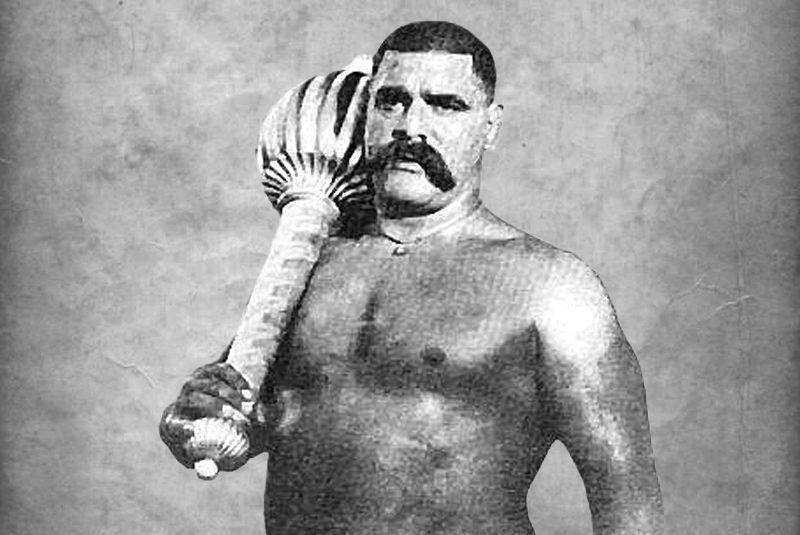 At the age of 9, Gadowar Singh Sahota from Punjab joined his father in Canada. He excelled in amateur wrestling as a teenager, known to the wrestling world as Gama Singh. He began his professional wrestling training in the early 1970s under Stu Hart, the legendary wrestler. He started wrestling for the World Wrestling Federation (WWF) in the early 1980s. He was a solid mat-wrestler who performed mainly at untelevised events in WWF. Unfortunately, his WWF career did not take off. However, his work does not go unnoticed in other promotions.
2. The Great Khali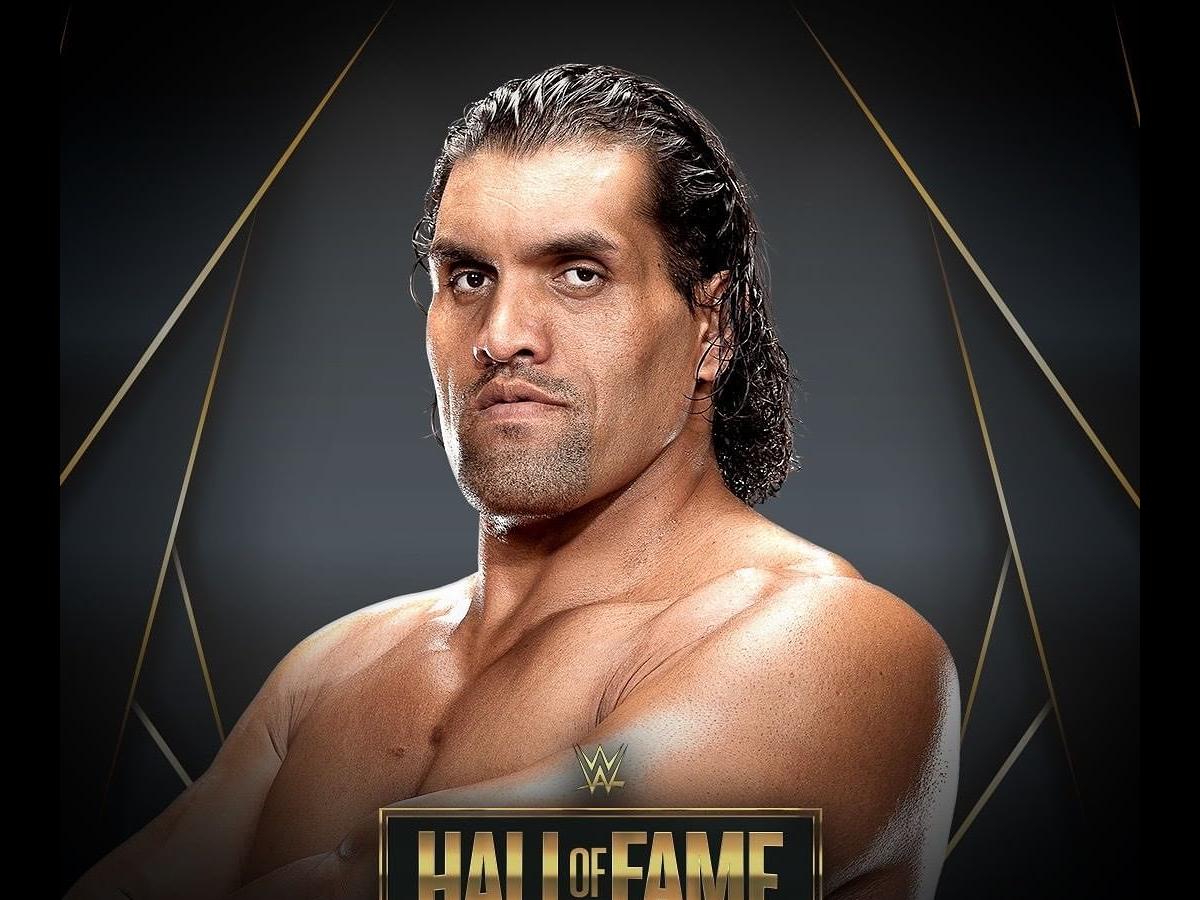 The list stands incomplete without considering one of the most famous wrestlers, not only in India but all over the world. It is none other than "The Great Khali". His real name is Dalip Singh Rana, and he hails from Himachal Pradesh. He has been one of the masterpieces of WWE. He was an officer for the Punjab state police before entering wrestling. Did you know that his physique and fame gave him a chance to play roles in two Bollywood films, four Hollywood films, and several television shows? He is the eighth tallest professional wrestler who became World Heavyweight Champion in 2007.
3. Jinder Mahal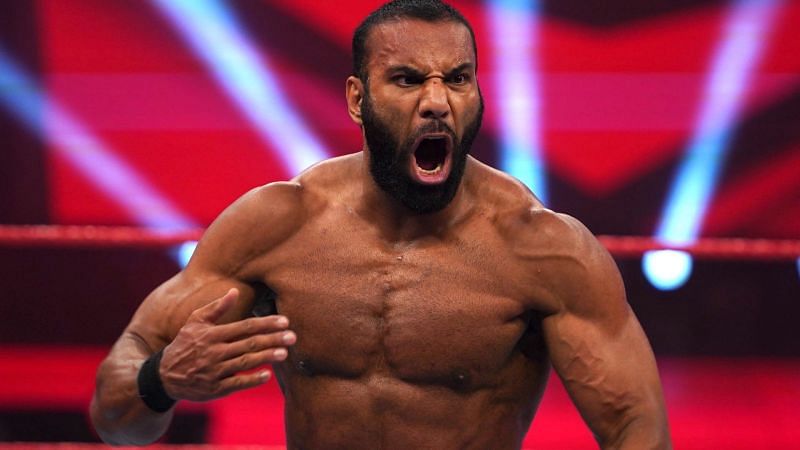 Having achieved quite good success in the WWE ring, Jinder Mahal is quite a sensation in WWE. As he won the WWE Championship title many times especially in 2017-18, the six feet tall ruled the WWE circuit. In 2010, the Indo-Canadian professional wrestler made his debut. He had a short-lived coalition with his storyline brother-in-law The Great Khali. After that, Mahal was mostly utilized as enhancement talent during his initial career with WWE. Before both Mahal and McIntyre were released from WWE in 2014, he formed a group 3MB with Heath Slater and Drew McIntyre. Mahal managed to make a comeback in WWE 2 years later and it was then he received a push following WrestleMania 33. He is the first United States champion of Indian descent.
4. Giant Zanjeer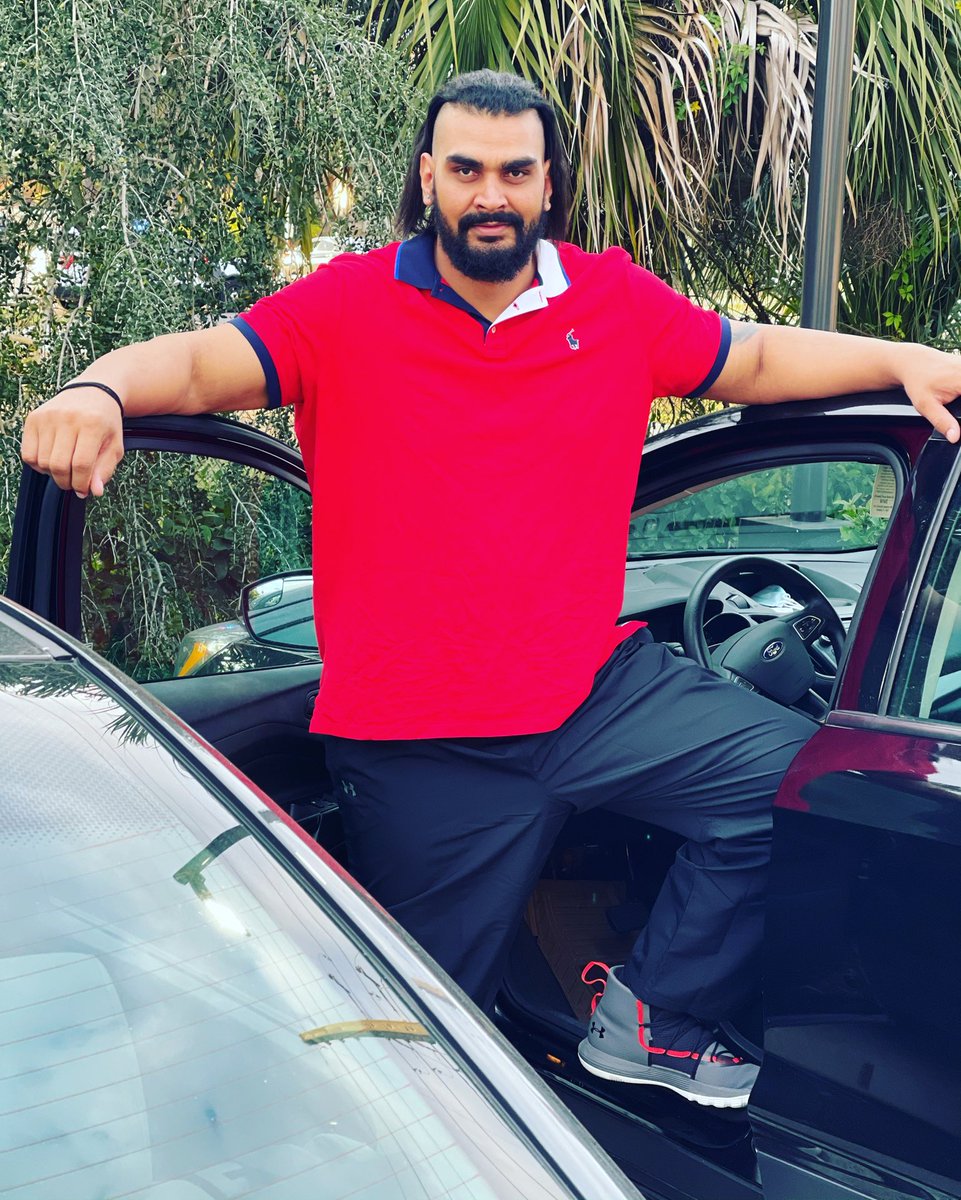 Giant Zanjeer's size gives him the title of the largest Indian athlete to have appeared in WWE after The Great Khali. His real name is Sukhwinder Singh Grewal. This 7 feet 2 inches tall, Zanjeer's native place is Jargaon, Punjab. In 2019, he was selected for WWE Developmental Contract after appearing in WWE India Tryout in Mumbai. He got himself trained by another Giant, Great Khali to participate in the mega event.
5. Rinku Singh Rajput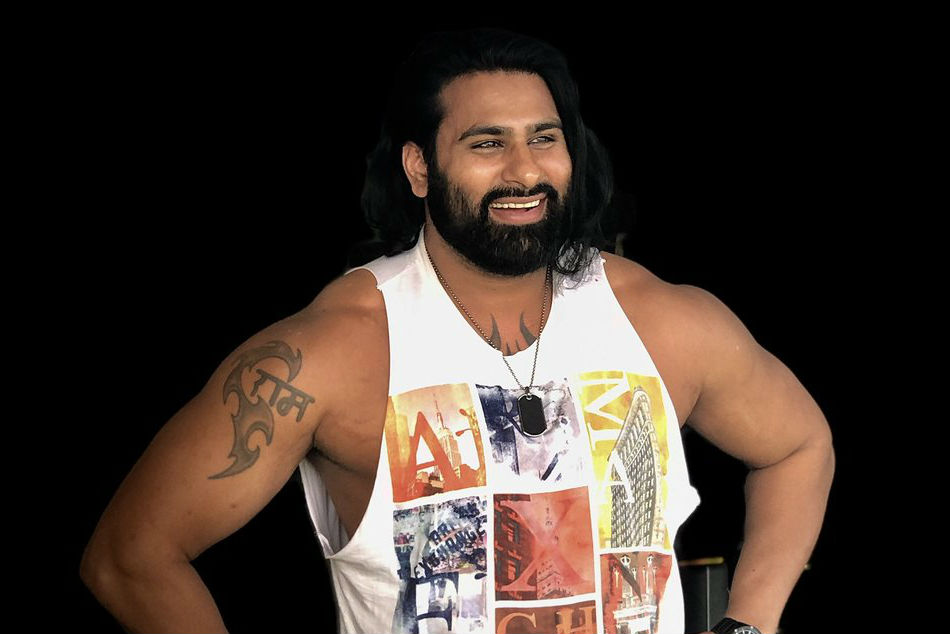 Rinku Singh Rajput gained popularity after winning the reality TV contest in 2018, Million Dollar Arm. He was then signed by the Pittsburgh Pirates. He played in minor baseball leagues there for several years. He had a movie made after him named Million Dollar Arm. In later 2018, he switched to professional wrestling after signing with NXT. He made his debut in WWE in a single match against Kassius Ohno and was put in a tag team event partnered with Sourav Gurjar. In 2020, the duo made its TV debut.
6. Saurav Gurjar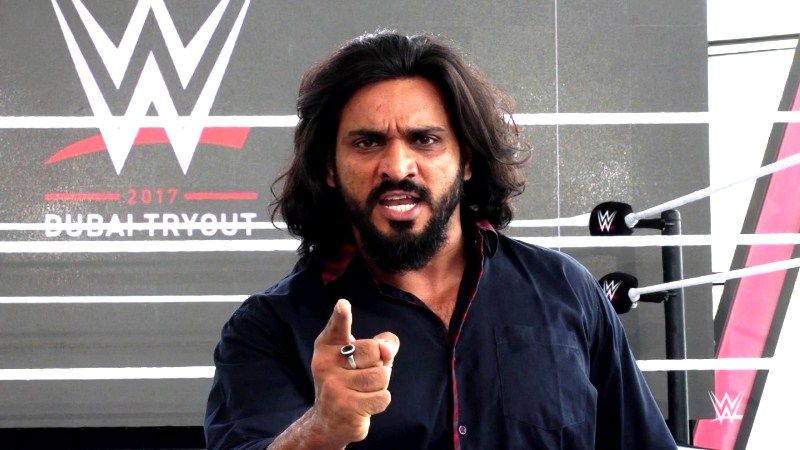 You might recognize Saurav Gurjar best from the part he played as Bheem in the TV show Mahabharat. He started playing in WWE NXT matches and earned a lot of fame. In Indore, M.P in 2007, Gujar began his combat sports career by winning Gold in the State Kickboxing Championship. He signed an agreement with WWE in 2018. Saurav Gujar was popular by the ring name Deadly Danda who beat an opponent named Puma in his debut match.
7. The Singh Brothers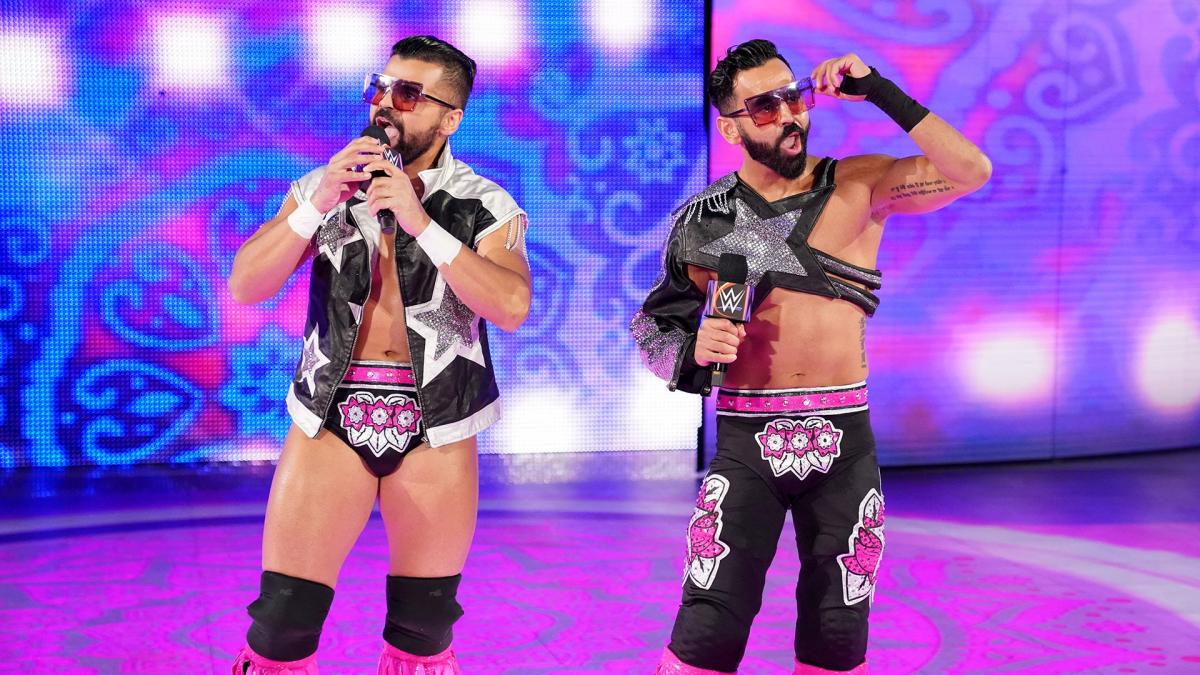 The Singh Brothers aka The Bollywood Boyz are professional wrestlers from Canada, having an Indian origin. In WWE Gurvinder Sihra and Harvinder Sihra, are together popular as "The Singh Brothers" or "Bollywood Boyz". Gurv and Harv made their debut in WWE Smackdown in the year 2017. Gurvinder Sihra started his training in 2004 while made his debut in wrestling in October 2005. The debut was made in the Ohio Valley Wrestling tournament.
8. Shanky Singh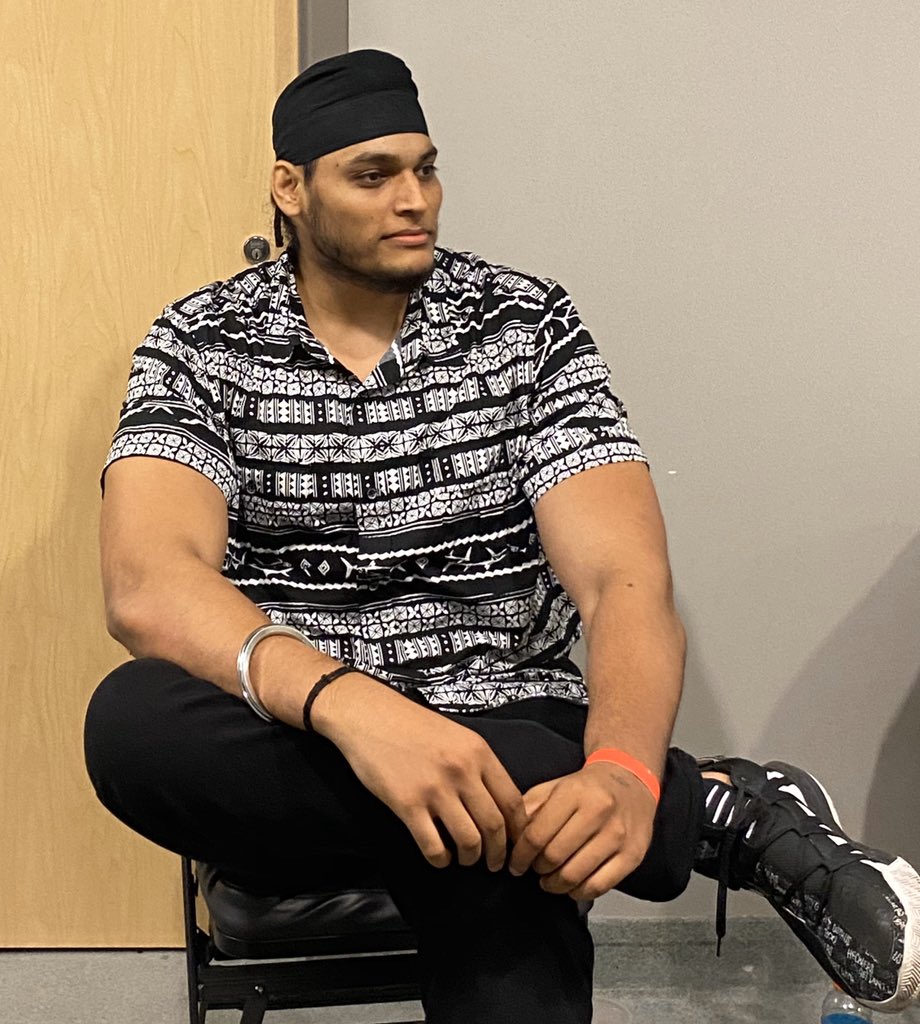 The famous Indian wrestler in WWE, Gurvinder Singh Malhotra is popularly known as Shanky Singh. He is a former CWE World Heavyweight Champion. He joined Continental Wrestling Entertainment (CWE) in 2015 when was just 24. On February 28, 2016, in Dehradun, India, he won CWE's first royal rumble match against super Khalsa. He was selected by WWE later, in the year 2020. Shanky won the Battle Royal on September 5, 2016.
9. Akam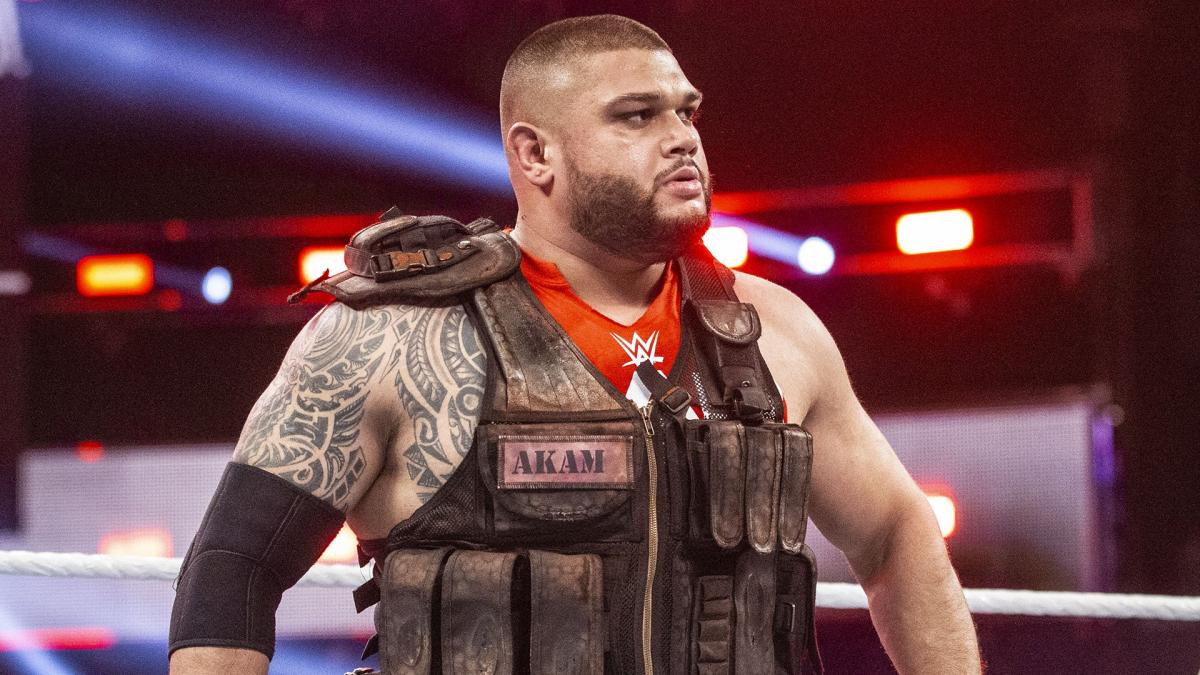 Sunny Dhinsa is popularly known as Akam. He is a professional Indian-origin Wrestler. In April 2015 on NXT, he made his WWE debut. His deadly moves, Pumphandle Death Valley Bomb, made him quite popular. He won the Canadian national freestyle wrestling championship in 2011, 2012, and 2013. The team of Razar and Akam won the WWE NXT Tag Team Championship and WWE Raw Tag Team Title.
10. Kavita Devi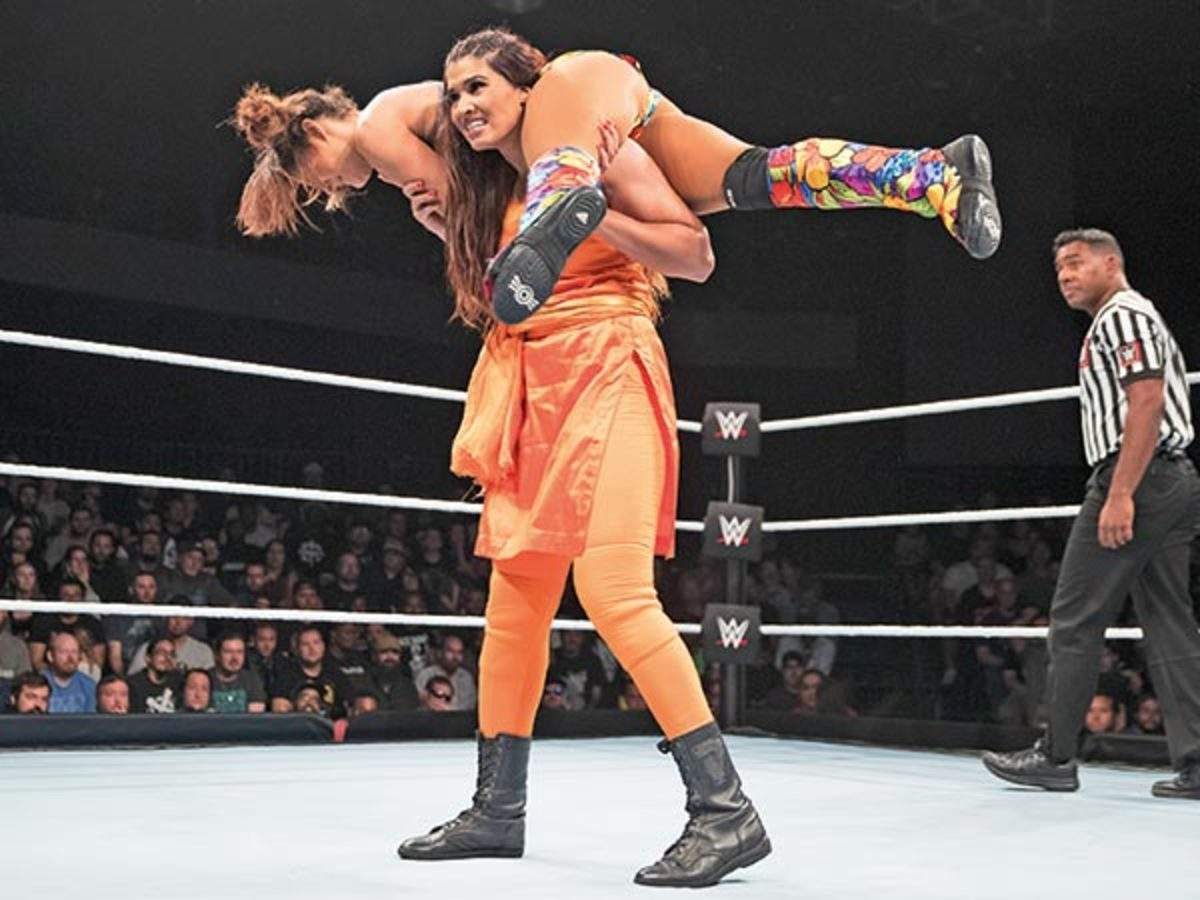 Meet Kavita Dalal who is fondly known as Kavita Devi. She is the first Indian woman wrestler to be into WWE. She is also an Indian International powerlifting athlete who has bagged a Gold medal in South Asian Games. It was in 2017 when WWE announced Devi signing a contract while she began her training in January 2018. Kavita considers 'Great Khali' as her main inspiration and has appeared in WWE's special events.
WWE is one of the most famous wrestling events in India. Former WWE's CFO, George Barrios once revealed to the world that India is the number 1 country that consumes WWE video content in the world. Are you the one responsible for this title?