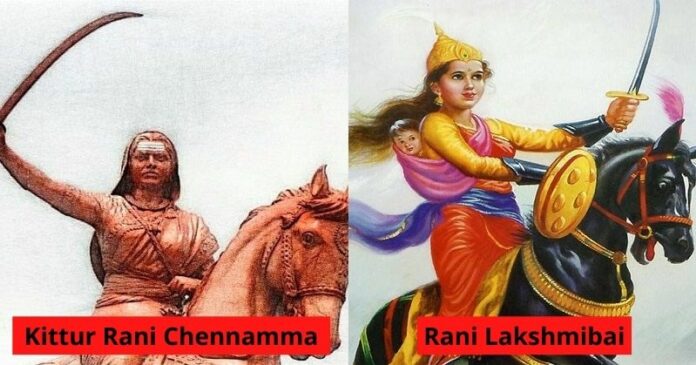 Women freedom fighters of India deserve special attention when examining the history of India's freedom movement. Along the way, they were subjected to a variety of tortures, exploitations, and other sorts of abuse. They sacrificed their lives for the sake of the country. The freedom fighters of India are an incredible source of inspiration for us all and deserve a standing ovation in every manner.
These women were brave and astute freedom fighters. Women's contributions to India's independence struggle must not be overlooked. A great number of courageous women stood up to British control. Many women flocked to the streets, leading parades, giving speeches, and protesting. These women had a strong feeling of patriotism as well as a great deal of bravery. Let us, therefore, remember some of our country's greatest women, who have fought for their motherland's liberation with supreme grace, wit, and courage.
Here are the top freedom fighters of India:
1. Sarojini Naidu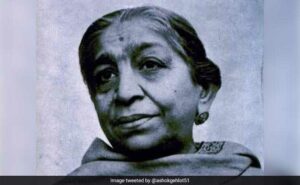 Born: 13 February 1879, Hyderabad
Died: 2 March 1949, Lucknow
Sarojini Naidu, a gifted poet and one of the top freedom fighters of India, was born into a Bengali Hindu household. Sarojini, a talented young woman, wrote the play "Maher Muneer," which earned her a scholarship to study abroad. Sarojini was the second woman president of the Indian National Congress and the first woman governor of an Indian state after independence.
Her unwavering support for M.K. Gandhi's movement, as well as other campaigns like the Montagu-Chelmsford Reforms, the Khilafat issue, the Sabarmati Pact, the Satyagraha Pledge, and the Civil Disobedience Movement, earned her a lot of admiration and respect. Aside from that, she was sentenced to three prison periods for her political activities and role in the freedom struggle, including 21-month sentences in 1930, 1932, and 1942.
2. Rani Lakshmibai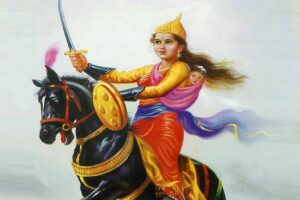 Born: 19 November 1828, Varanasi
Died: 18 June 1858, Gwalior
Her name will be permanently carved in history for her bravery. She was the queen of Jhansi, a Maratha-ruled state. She was one of the first renowned female freedom fighters, taking part in the 1857 liberation revolt. Under the guise of the "Doctrine of Lapse," the British planned to take over the princely kingdom of Jhansi. In March 1858, Sir Hugh Rose arrived in Jhansi with the intention of capturing the city, but the brave Lakshmibai declared that she would fight for freedom rather than submit.
Despite being defeated here, she opted to depart and fight from Kalpi's camp. They opted to battle from Gwalior Fort after Kalpi. Lakshmibai, with Damodar Rao on her back, her son on her back, and me in cavalry uniform, died after a valiant fight. Hugh Rose praised her bravery and dubbed her "the most dangerous of all Indian leaders," a commendable distinction.
3. Kasturba Gandhi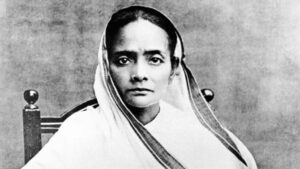 Born: 11 April 1869, Porbandar
Died: 22 February 1944, Aga Khan Palace, Pune
Kasturba Gandhi, Mohandas Karamchand Gandhi's younger sister, was a political leader who battled for human rights and Indian independence. She went to all of her husband's demonstrations and activities, even filling in for him when he was gone.
She was tasked with teaching Indians basic lessons in health, hygiene, discipline, reading, and writing due to a lack of education. She was a key figure backstage in the independence struggle. She comes in between the freedom fighter with names of dignity.
4. Kittur Rani Chennamma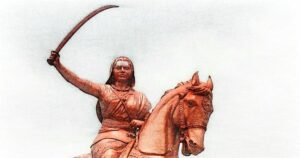 Born: 23 October 1778, Belgaum
Died: 21 February 1829, Bailhongal
Kittur Rani Chennamma was India's first female sovereign and one of the valiant freedom fighters. She never shied away from speaking up to injustice, despite being born in a small village in Karnataka's Belagavi District. Since she was a youngster, she had been trained in horseback riding, sword fighting, and archery as a member of the Lingayat tribe. She married Raja Mallasarja of the Desai family when she was 15 years old.
Rani Chennamma was compelled to bear responsibility for her kingdom as well as the uphill challenge of preserving it from the British after the Doctrine of Lapse was imposed on the region. In 1824, she led an armed revolt against the British East India Company. She tried to get out of the war at first, but her petition was turned down. Although Rani Chennamma did not win the last battle, she sparked the torch of liberation in everyone's hearts.
5. Capt Laxmi Sehgal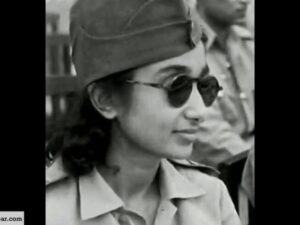 Born: 24 October 1914, Malabar District
Died: 23 July 2012, Kanpur
Capt Laxmi Sehgal was not only the commander of India's first all-women army, but also a doctor, social activist, and more. She commanded the Rani Jhansi Regiment, one of the first female contingents in the world. Laxmi, who comes from a family of attorneys and was born in Madras, has always followed her heart.
She is said to have approached a tribal girl, clasped her hand, and invited her to play when untouchability was still practiced in India. She tended after Kanpur's patients until she was 92 years old, charging them a low fee. For her unflinching commitment to the country, she received the Padma Vibhushan, India's second-highest civilian honor. She is well recognized as the freedom fighter with names of service.
6. Jhalkari Bai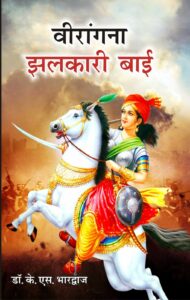 Born: 22 November 1830, Jhansi
Died: 1890, Gwalior
Rani Laxmi Bai is one of the freedom fighters women. Her tenacity and bravery have acted as a source of inspiration for both women and men, which is unsurprising. On the other hand, Jhalkari bai is a lesser-known lioness. According to history, Jhalkari, who was born into a Dalit family, was a powerful woman.
She encountered a tiger in the bush and killed it with her ax. According to her story, she faced a bunch of dacoits who had broken into a hamlet house and forced them to flee. Her stunning resemblance to Rani Laxmi Bai, as well as her exceptional combat abilities, led her to the 'Durga Dal.'
7. Matangini Hazra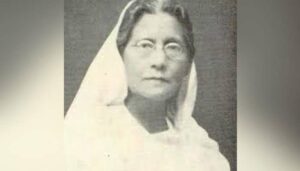 Born: 19 October 1870, Tamluk
Died: 29 September 1942, Tamluk
Matangini Hazra was given the name Gandhi Buri. She was a member of the Non-Cooperation and Quit India movements. She continued to lead with the Indian flag even after being shot three times during one march.
She continued repeating, "Vande Mataram." Hazra's statue was constructed in 1977 in Kolkata, Independent India, as the first statue of a woman. In Tamluk, the statue stands where she was assassinated. Hazra Road in Kolkata is also named after her.
8. Umabai Kundapur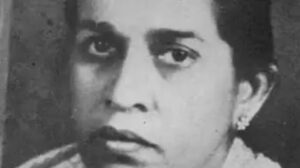 Born: 1892
Died: 1992, Hubli.
Umabai was lucky in that when she was nine years old, her father-in-law encouraged her to finish her studies at Mumbai's Alexandra High School. Umabai founded the 'Bhagini Mandal,' and as she grew older, she was active in a variety of freedom-fighting actions. She was also the women's branch leader of the Hindustani Seva Dal.
Few people can compare to Umabai Kundapur, who ran away from the spotlight from the start, turning down all voluntary roles and honors. She was the one who used to provide British-held independence fighters a safe haven. Her life and accomplishments are shining examples of long-term unselfish service to the country.
9. Savitri Bai Phule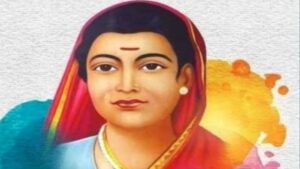 Born: 3 January 1831, Naigaon
Died: 10 March 1897, Pune
Savitri Bai Phule, one of the freedom fighters women, India's first female teacher, worked in the country's first girl school. With the support of her husband, Jyotirao Phule, this lady rose to challenge society's established preconceptions during the British government's nineteenth-century rule. Educating women was regarded as a bad omen at the time, but Savitri Bai was not a woman who would succumb to public opinion. Stones, mud, rotten eggs, tomatoes, cow manure, and filth were thrown at her by certain orthodox communities, but she taught the girls how to deal with it by wearing an extra sari. She has received international acclaim for her literary endeavors, which have resulted in social progress in Maharashtra.
10. Uda Devi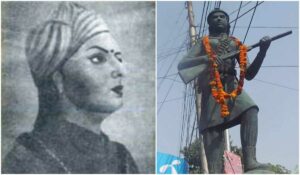 Born: Lucknow
Died: November 1857, Lucknow.
Uda Devi and other female Dalit volunteers are known as the "Dalit Veeranganas," or freedom fighters of India women, of the 1857 Indian Rebellion. Uda Devi was a woman who hailed from a humble background and was fearless, resolute, and strong.
The Indian people were upset with the British government when Uda Devi contacted Queen Begum Hazrat Mahal to enlist for the war. In preparation for the impending battle, Begum aided Uda Devi in establishing a women's brigade under her command.
11. Aruna Asaf Ali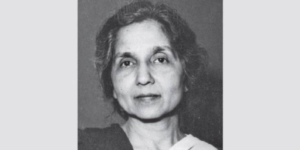 Born: 16 July 1909
Died: 29 July 1996
She was a political activist and a member of the Indian National Congress. Among other things, she was a member of the Salt Satyagraha and the Quit India movement.
She was imprisoned by the British. She organized protests within the jail to protest inmate brutality. As a result of her strikes, the conditions of inmates at Tihar jail have improved.
12. Begum Royeka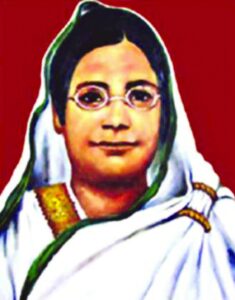 Born: 9 December 1880, Rangpur District, Bangladesh
Died: 9 December 1932, Kolkata
This wonderful lady was possibly one of the freedom fighters of India women and the first among the many female freedom warriors who battled hard for gender equality back when independence was but a dream.
Throughout her novels, poetry, short stories, science fiction, satires, treatises, and essays, she advocated for equal treatment of men and women. She went on to say that a lack of education is the fundamental cause of women's underachievement.
13. Sucheta Kriplani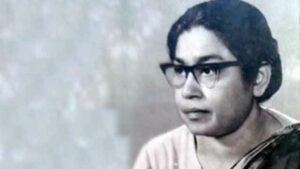 Born: 25 June 1908, Ambala
Died: 1 December 1974, New Delhi
India's first female chief minister, Sucheta Kriplani, carved out her own way. Sucheta was a courageous intellectual and spiritual woman who adhered to Gandhi's teachings. In Ambala, Punjab, she was born into a Bengali Brahmin family (now Haryana). She studied at Indraprastha College and Punjab University before becoming a Professor of Constitutional History at Banaras Hindu University.
She rose to popularity during the Quit India Movement. She worked with fellow Gandhians during the partition riots and was one of the few women elected to the Constituent Assembly, where she was a member of the panel that drafted the Indian Constitution.
Read more: Meet Real Life Dimple Cheema, Captain Vikram Batra's Girlfriend