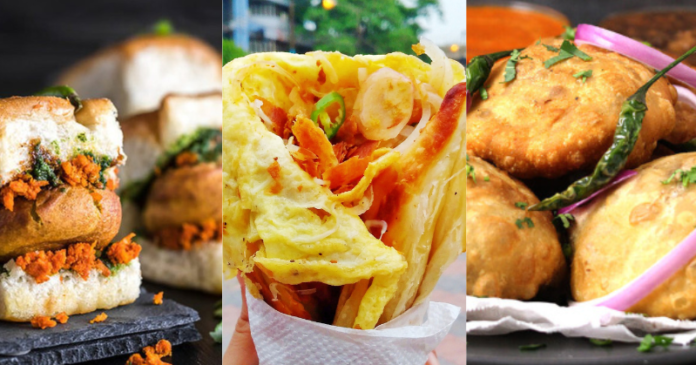 India is known for its diverse cultures and traditions. Besides its diversity in languages, religions, and cultures, Indian street foods are also one thing that diversifies India. Food is something that sets apart India from the rest of the places. Different cuisines of India make the country unique and worth exploring. When we are talking about food, one thing deserves a special mention and that is the street food of India. It is the most tempting part of the culinary delights of the country.
Street foods in India are ready-to-eat foods sold in public areas like markets or stalls. They are often delicious and can be found at a cheap price. Each city or state of India even has its own specialty of snacks that are loved by all. In this article, we will explore the major street foods of India offered by different Indian cities.
Here is the best Indian street food list from where you can pick any and we bet you will be left craving for more!
1. Kathi Roll, Kolkata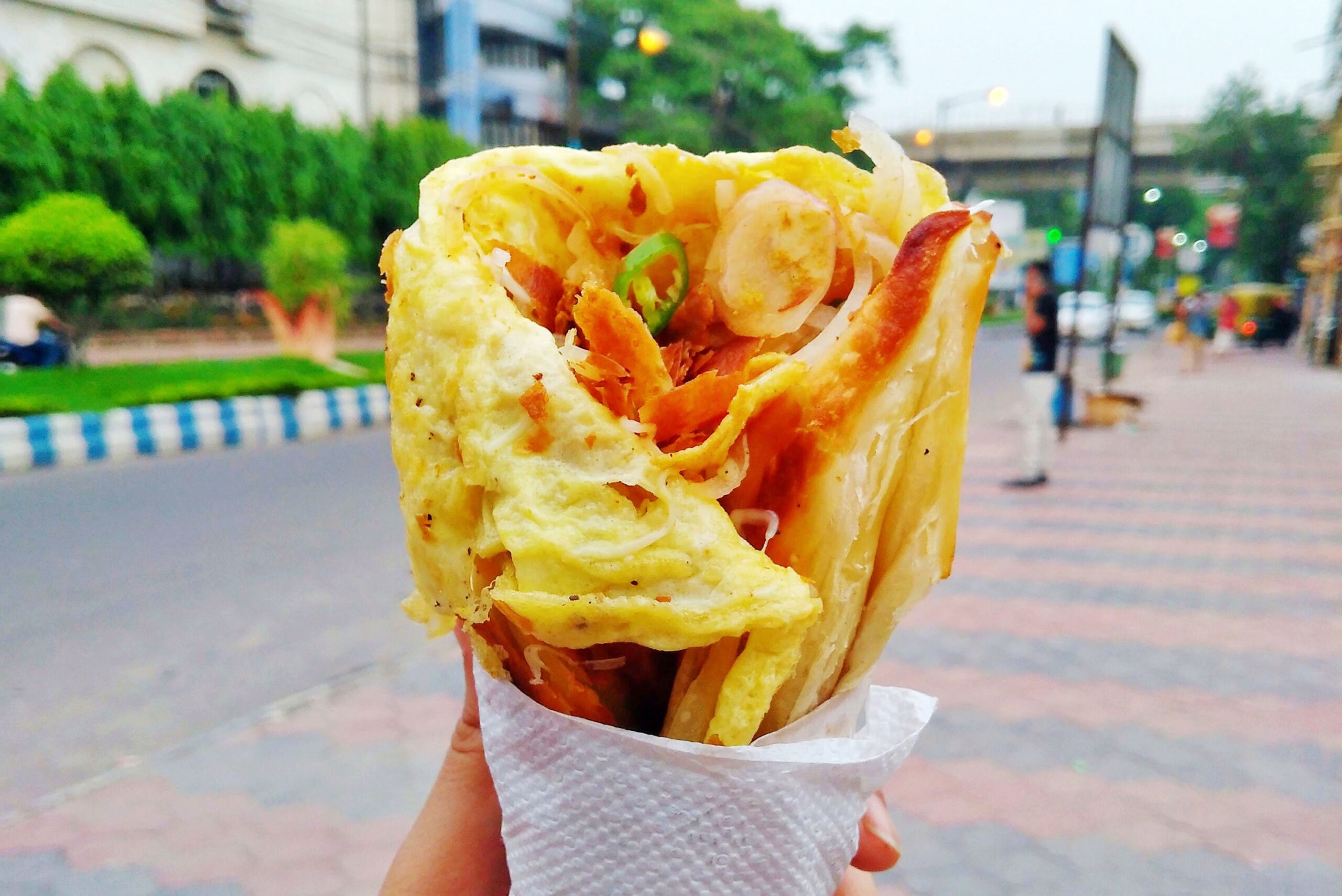 Kathi roll is one of the most popular street foods of Kolkata, this mouth-watering delicacy is loved by all. The city offers a variety of rolls for you to choose from, including egg rolls to chicken and mutton rolls, you can get it all. They are the cheapest street food in India. Kathi Rolls are generally crispy lachha parathas stuffed with various delights like eggs, mashed potatoes, chicken, cheese, meat, and vegetables.
Some other Indian street foods in Kolkata are:
Phuchkas (Paani puri), Jhalmuri, Aloo Chicken biriyani, Parantha aloo, Chowmein, Momos, etc. You will definitely like this one and come back for more!
2. Vada Pav, Mumbai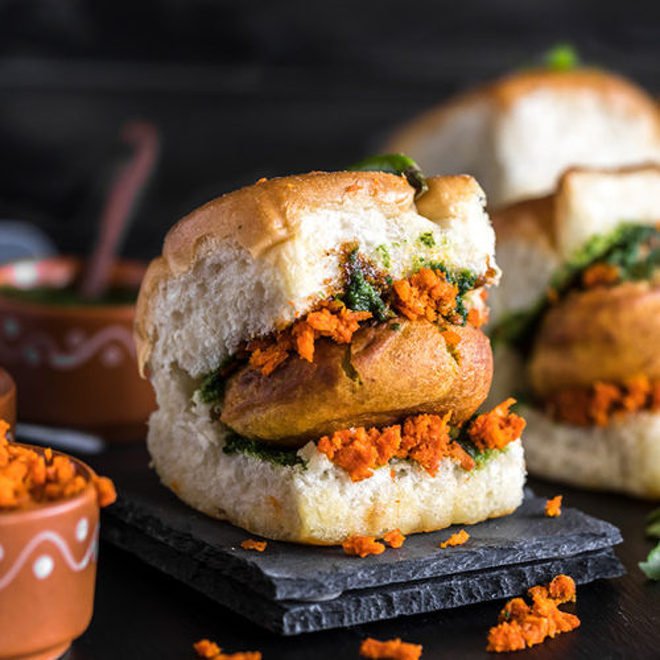 Vada Pav is the most popular roadside food loved by the people of Maharashtra. It can be termed the Indian version of a burger. Vada Pao is an ultimate staple food, which is made with a fried potato patty called batata vada stuffed in the middle of the bun – Pav. To make it tasty certain condiments are added like chutneys and fried green chilies.
Some other well-known street foods of Maharashtra that can be added to the list of Indian street food are Pav Bhaji, Misal Pav, and Kande Pohe.
3. Chole Bhature, Delhi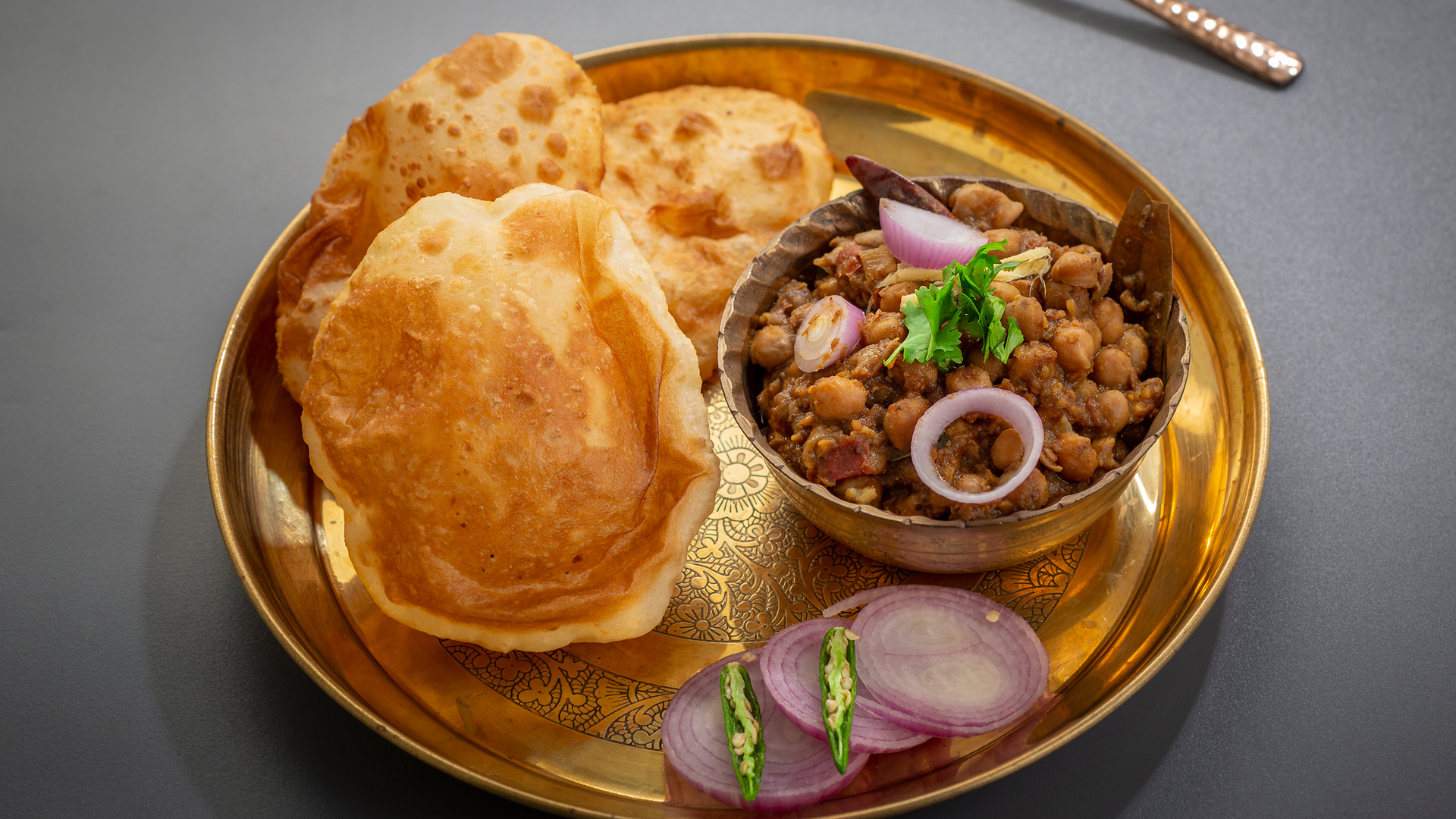 If you want to explore the best street foods in India, the Capital city of India is the best place for you as it offers plenty. Delhi has neverending roadside food stalls. Chole Bhature is a popular Punjabi dish and is loved by most people of India. It is a popular breakfast item that is available at any roadside food stall and even restaurants at a very reasonable price.
Some other street foods of Delhi are Dahi Bhalle, Aloo Chaat, and Stuffed paranthe.
Also Read: 30 Famous Street Food & Restaurants In Delhi & Where To Find Them
4. Poha, Indore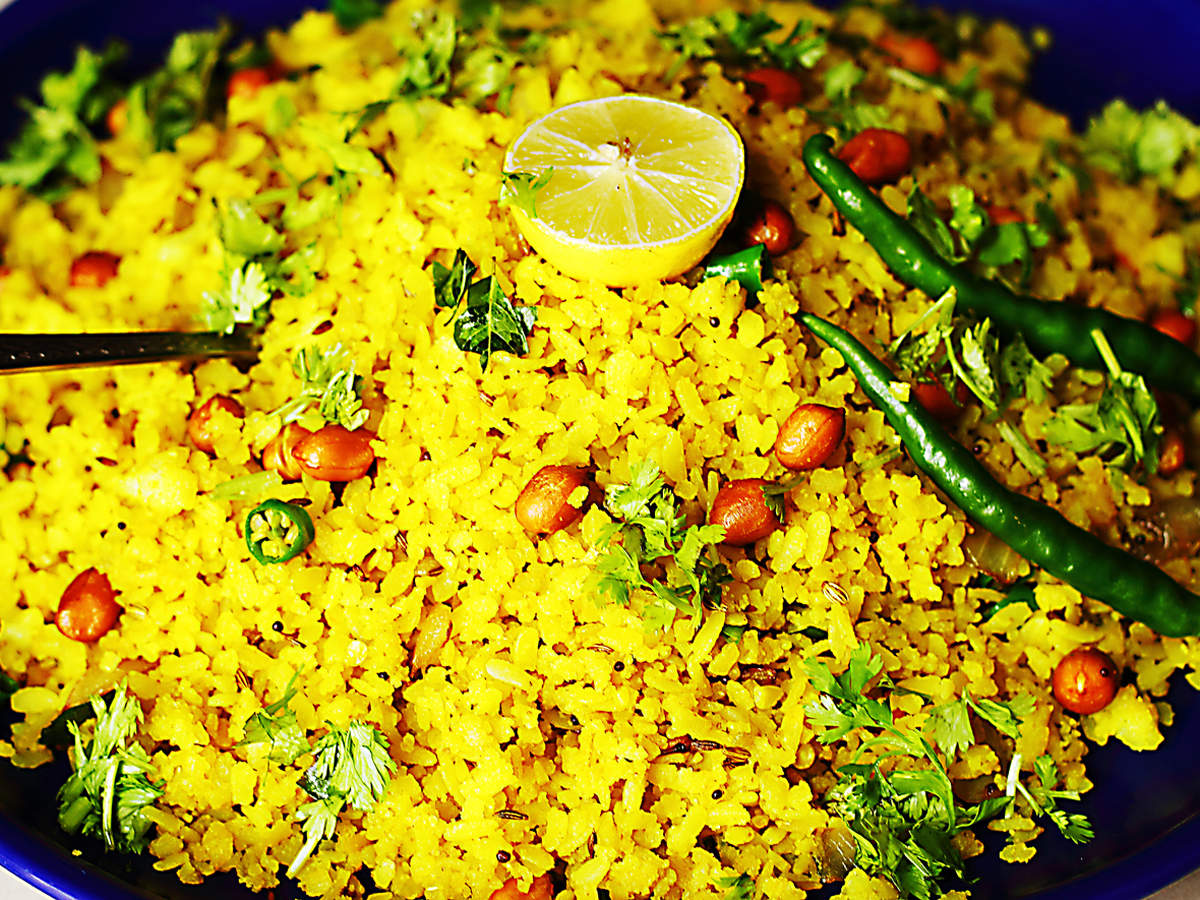 Indore is a famous city in the 'heart of India' Madhya Pradesh, which has a wide range of snack items. You can enjoy a wide variety of tasty Indian street food dishes in the city. Poha is the most popular one among them. Poha is light, healthy, and delicious street food, which can be enjoyed as a quick breakfast. Poha is one of the simplest Indian street food recipes with flattened rice and over-the-counter ingredients like potato, onion, and groundnuts.
5. Litti Chokha, Patna
It is the most famous Indian dish in states like Jharkhand, Bihar, and East Uttar Pradesh. A street food similar to litti is baati of Rajasthan but both vary in taste. Litti recipe involves stuffing the dough with ground gram nut flour and grilling on fire. The stuffing that is Chokha is made of brinjal, potato, and tomato. The tasty and healthy dish is ideal for breakfast, lunch, or dinner. You do not want to miss the taste of this wonderful street food of Patna.
6. Kachori, Jaipur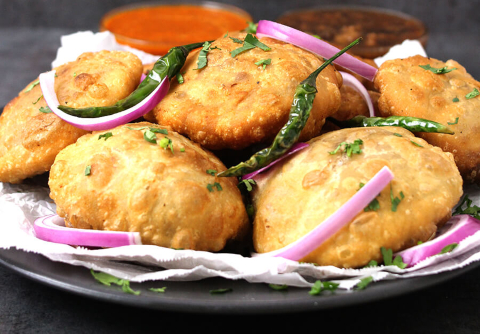 The beautiful Indian city of Jaipur is famous for its variety of street food. Its Kachori is a well-known North Indian street food that comes in a variety. This street food India is not only popular among locals but also among tourists. Some of the famous varieties of kachoris are pyaaz kachori, Mawa Kachori, and dal kachori. Each of them is super delicious and the price is worth the taste.
7. Idli Sambhar, Chennai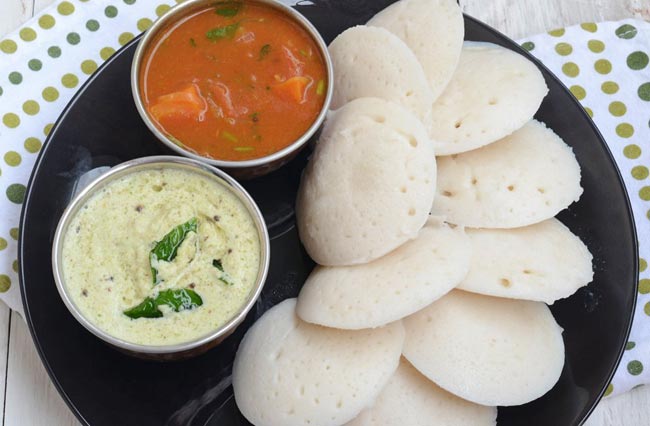 It is the most available and preferred South Indian dish, which is light, healthy, and delicious in taste. It is generally served as street food and also in restaurants as a breakfast item along with peanut or coconut chutney. In Chennai, you can see many food stalls in the streets selling Idli-Sambhar which tastes really good.
Some other street foods in South India and Chennai are Dosa, Vada Sambhar, and Upma.
Also Read: 30 Famous Street Food & Restaurants In Mumbai & Where To Find Them
8. Akki Roti, Bangalore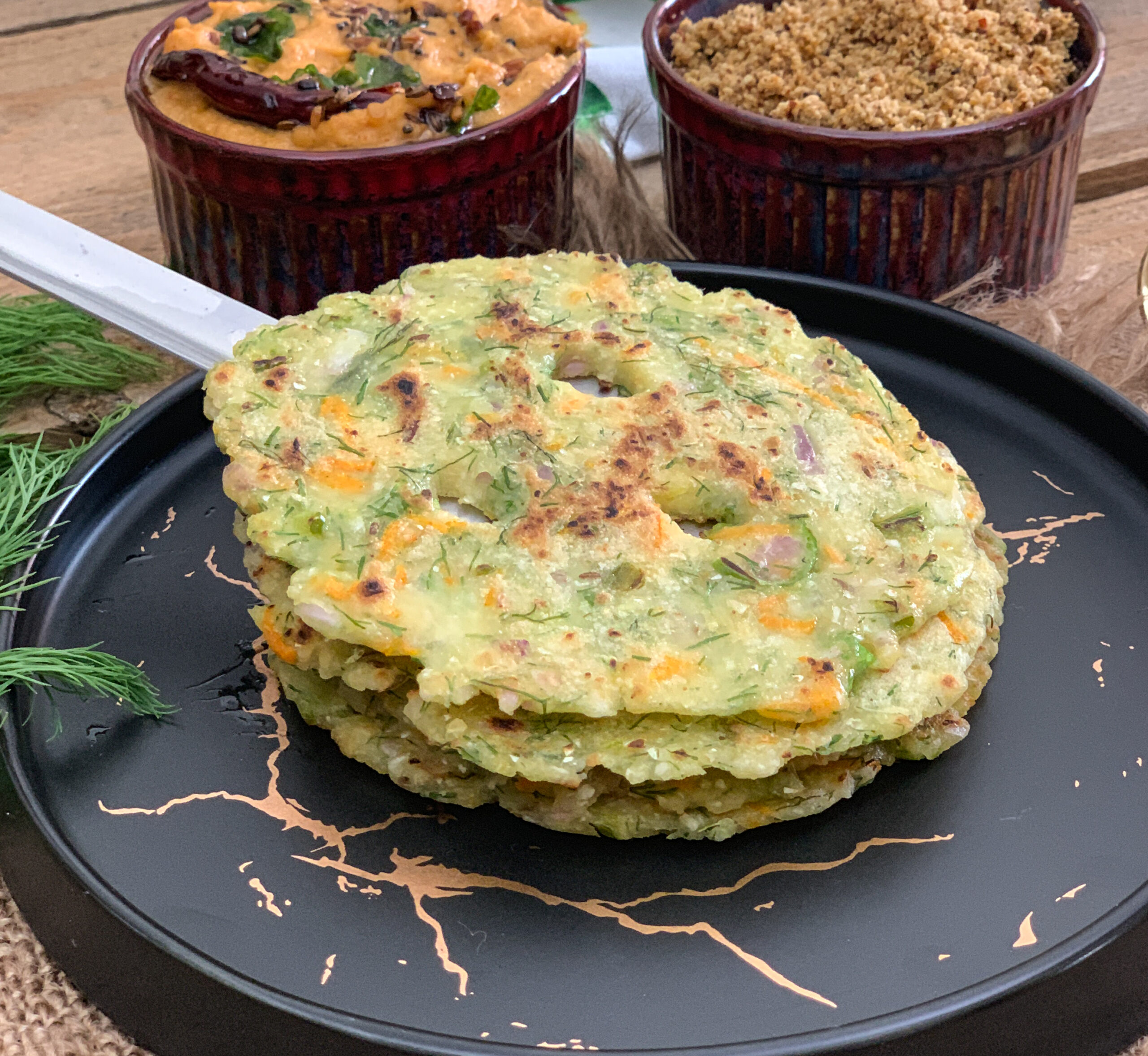 It is a healthy and spicy Indian bread made of rice flour with finely chopped vegetables.  Akki Roti is generally served with coconut chutney and is super delicious in taste.
Bangalore also offers a variety of Dosas and other South Indian dishes along with its famous street food Akki Roti on the street fast food menu list.
9. Dabeli, Ahmedabad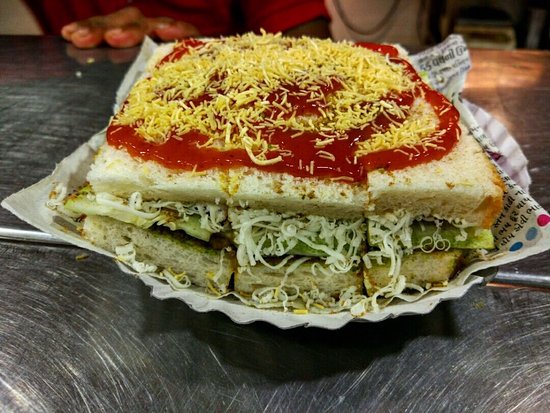 Dabeli originated from the Kutch region of Gujarat and is one of the most popular street foods. The Indian street food recipe spread to the streets of Mumbai, Pune, and other cities of India. Dabeli is a snack made with boiled potatoes with special dabeli spices and the final mixture is stuffed between the pav.
10. Aloo Tikki-Chole, Lucknow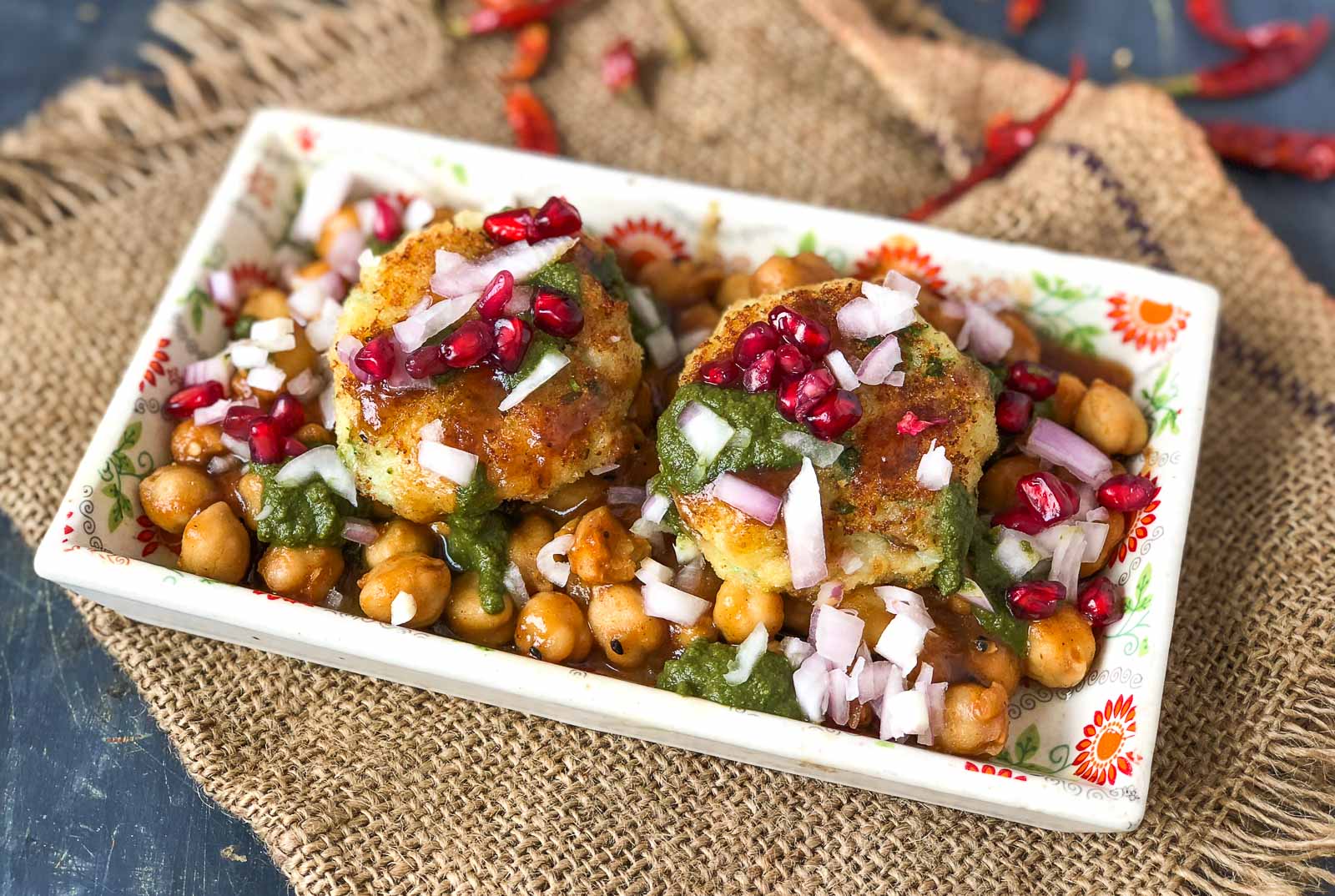 Aloo Tikki with chole is a mouth-watering and lip-smacking dish in Uttar Pradesh. You can easily find it at most of the roadside stalls in Lucknow. Tikki is prepared with mashed potatoes and served with spicy boiled chickpeas.
Some other famous street foods of Uttar Pradesh are Sev Puri, Bhel Puri, and Dahi Puri.
These are some of the best Indian street foods that you must try from different parts of the vast and diverse country. From the Indian veg street food list to the non-veg street food list, you can choose any and relish these tasty dishes.