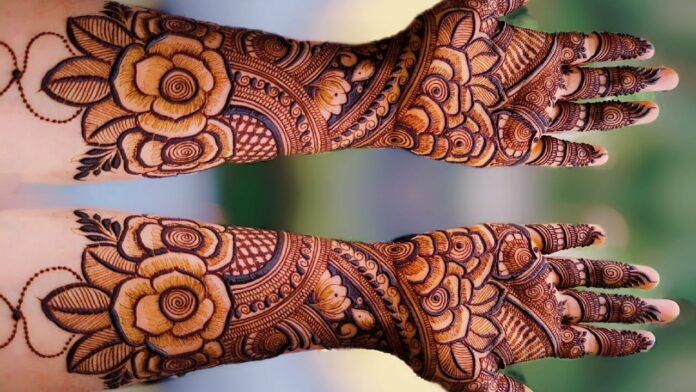 Indian Festivals are just around the corner, be it Teej, Diwali, or any festival; everything feels incomplete without Mehndi. Mehndi is not just about its fragrance, but also adds beauty to our traditions. Mehndi is also considered auspicious among Indians. People during these times are often confused about which designs to apply and where to find reliable resources for amazing designs. With only a few days left for Teej and within a short period, many preparations must be made. So to save time and help you choose the best design with ease, refer to our article for the 10 best Mehendi Designs that you will surely love.
Popular Beautiful Mehndi Designs
1. Bail Mehndi Design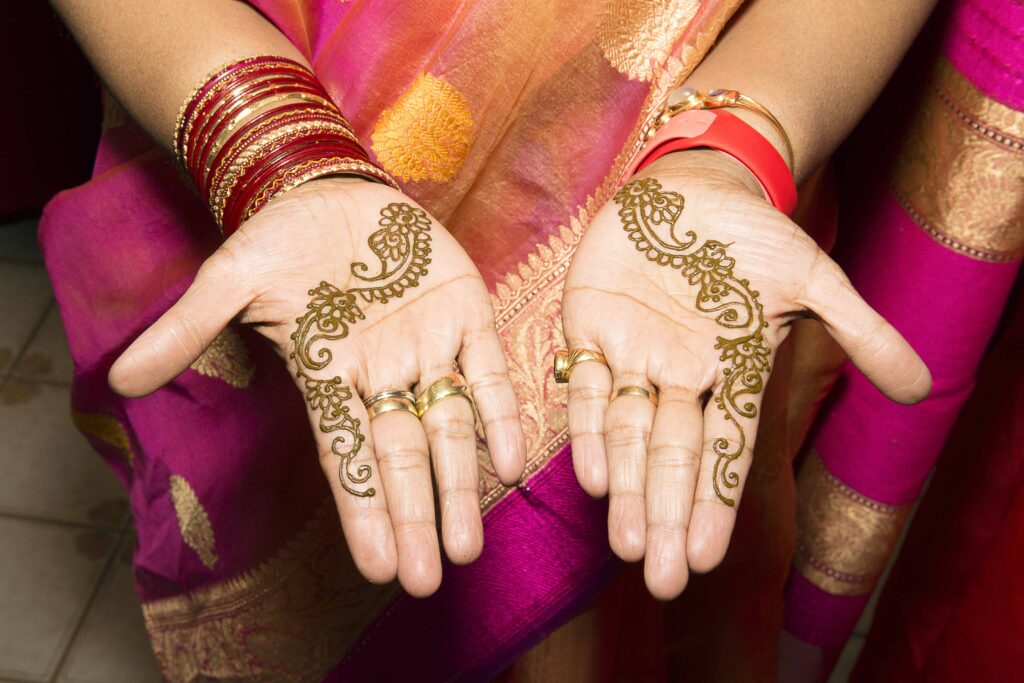 Bell is the design in which a garland of leaves, flowers, and petals is drawn from the top of the palm towards the end. This vine mehndi design is very simple and easy. Many women can create bell string designs themselves!
2. Spring Mehndi Design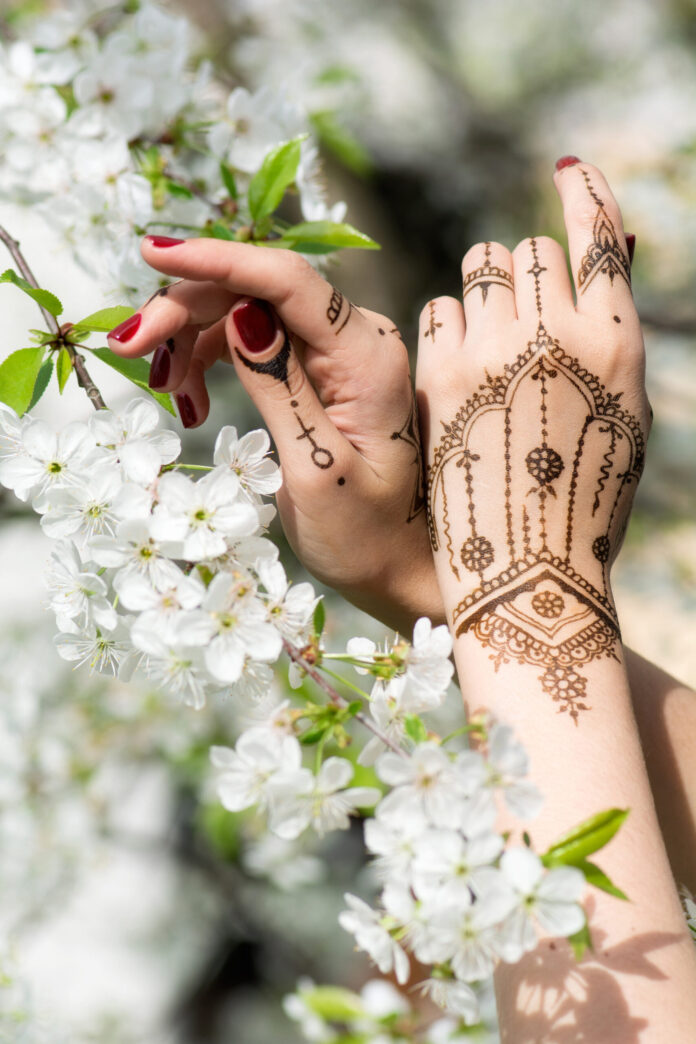 Like the spring season, this mehendi design reminds us of fresh and blooming flowers and leaves. Choose large flowers and lots of petals and leaves for a perfect spring mehendi design.
3. Heart Mehndi Design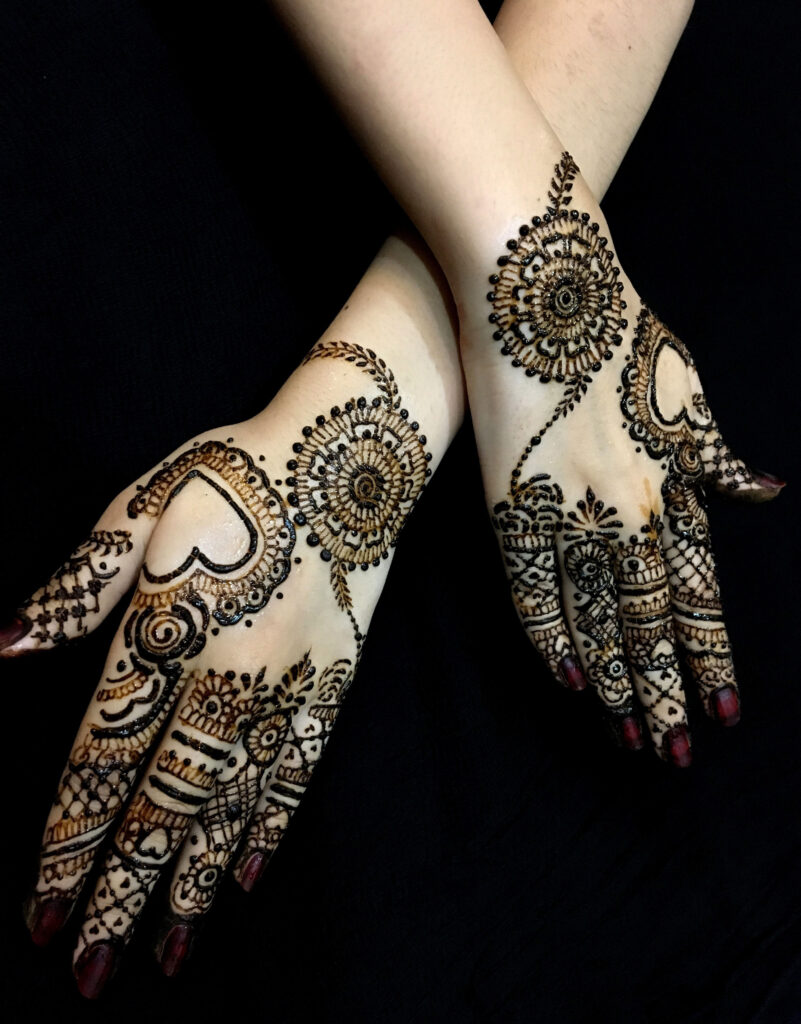 As a sign of love and affection, many women get big hearts carved on their hands for their husbands. Teej is a celebration of love between couples who have dedicated their life and love to each other. Show some love to your special one with a beautiful heart-designed mehendi.
4. Palm Mehndi Design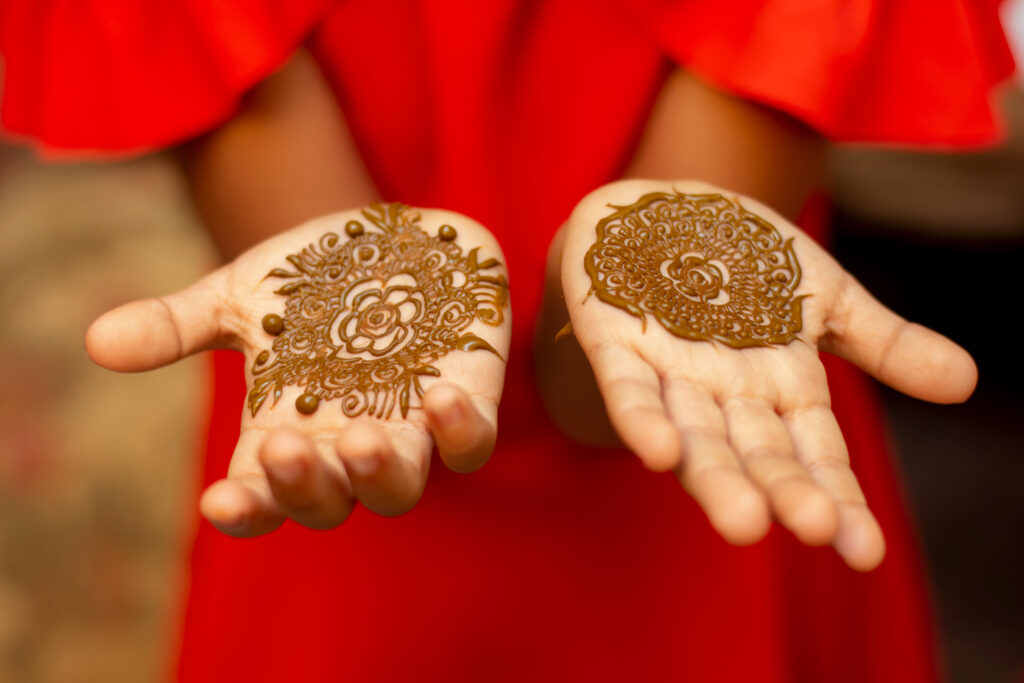 These mehndi designs only fill the middle part of the palm and are liked by many women because of their minimalist design. This is a good option for women who do not want the mehndi to go below the wrist area.
5. Check Pattern Mehndi Design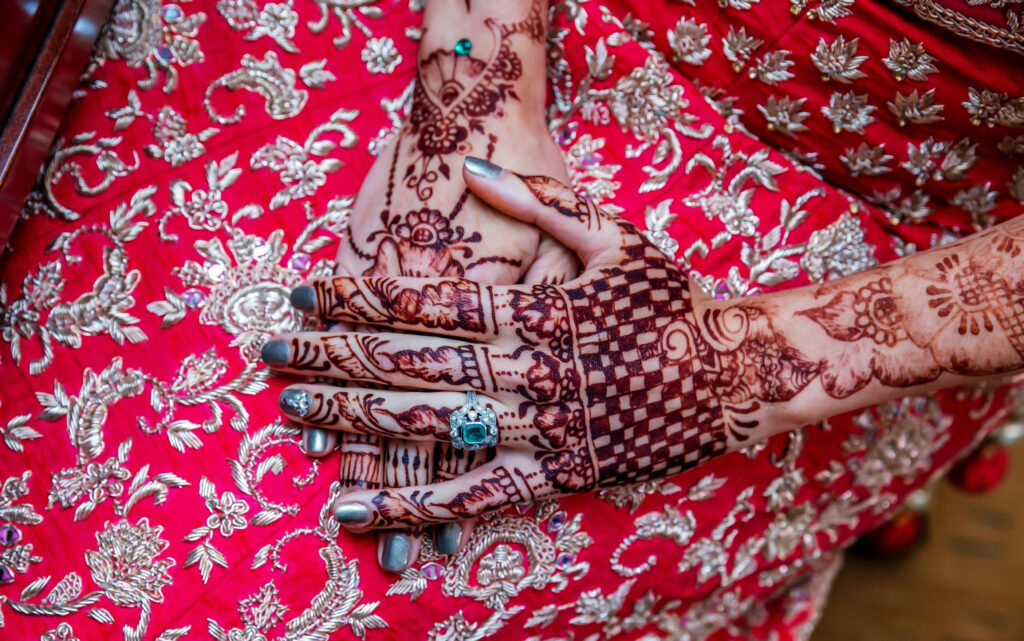 Check patterns are used as fillers between core patterns. The main patterns can be anything described in this article. If you want a full look then choose a checked pattern mehendi design.
6. Simple Mandala Mehndi Design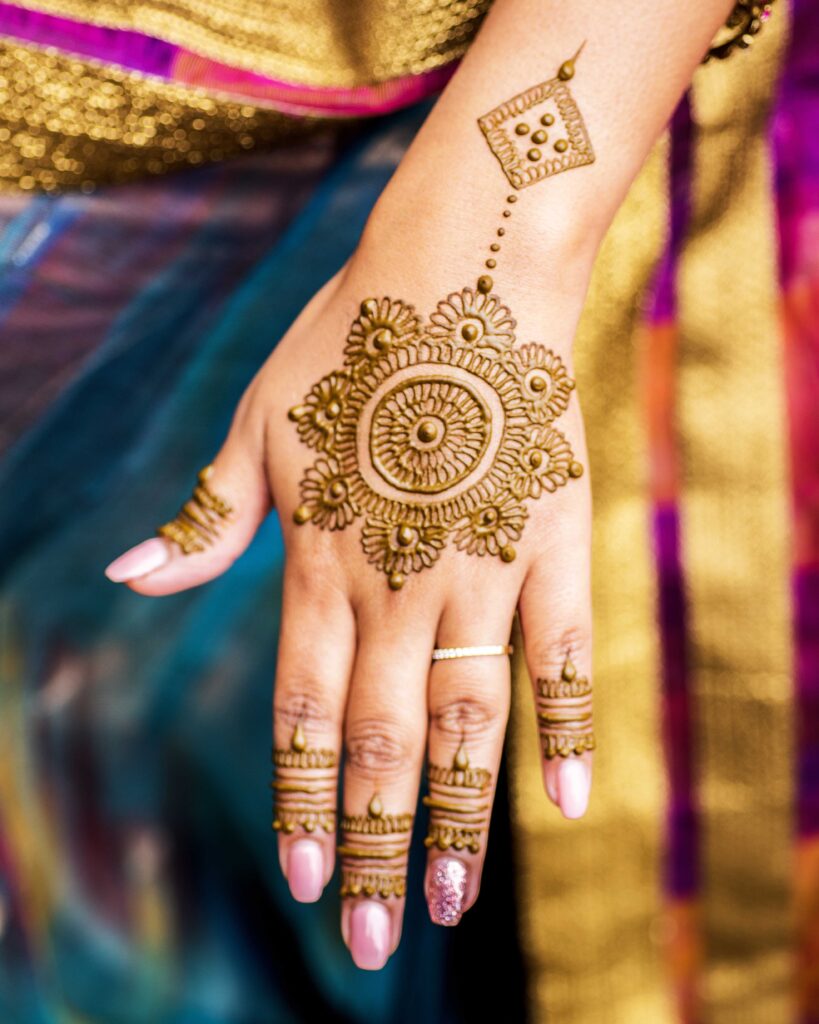 And here comes the simplest of all. Mandala is the famous Mandarin art of drawing a circle with a variety of patterns. It represents a period of creativity, self-connection, and love. Try this basic, unique, and meaningful design for the upcoming festivals.
7. Minimalist Mehndi Design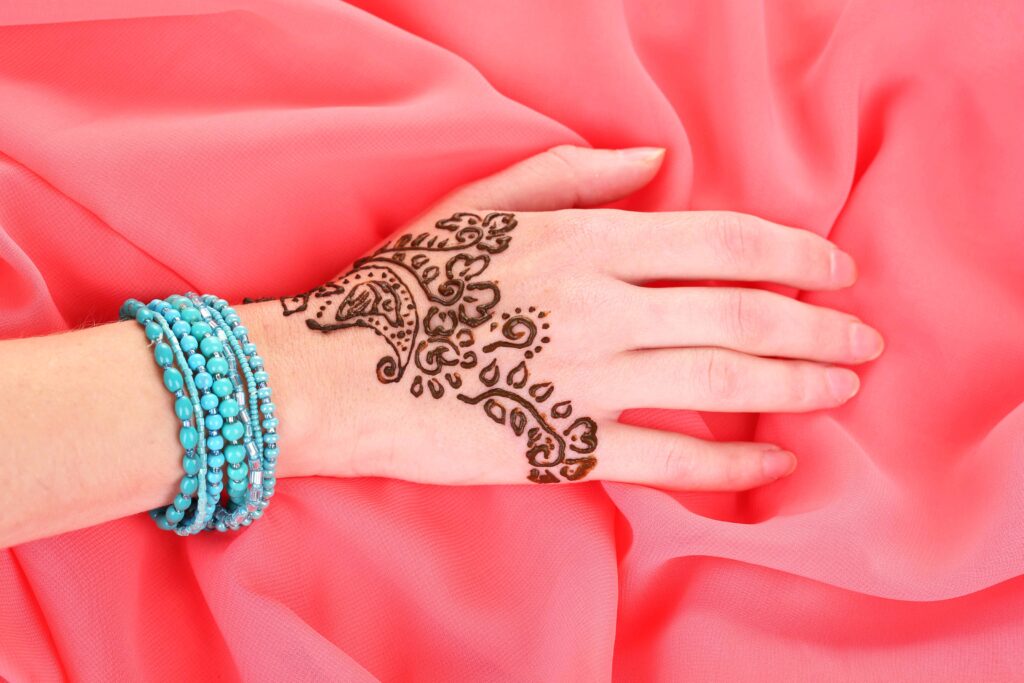 These are designs in which minimal henna is applied. The minimalist design is perfect for women who love to wear minimal in their fashion. This shows that minimalism is in trend not only in life but also in fashion.
8. Floral Mehndi Design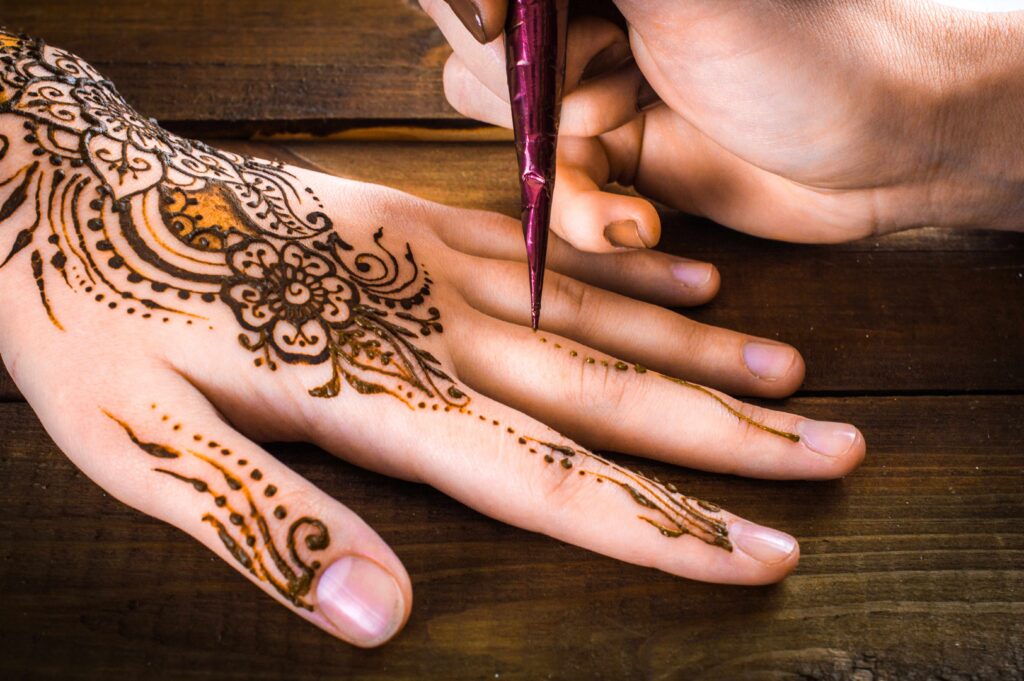 Again, floral design is where the mehndi design will have elements of flowers, petals, branches, leaves, and buds. Women have been loving floral mehendi designs for a very long time, and they still don't go out of fashion!
9. Decorative Mehndi Design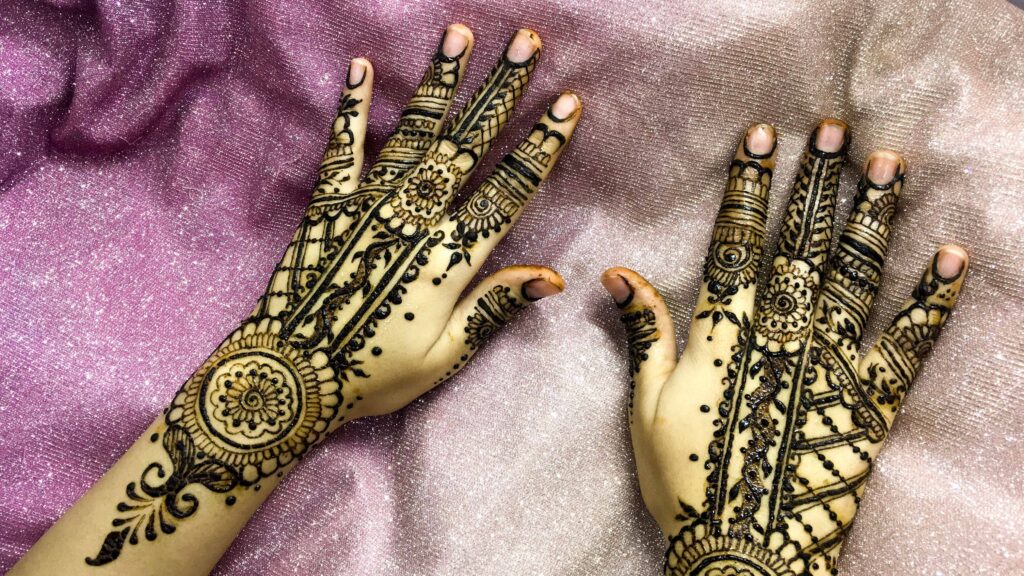 As the name suggests, decorative mehndi designs look like Jewellery in nature as if they are a replica of Jewellery designs. This design is very popular among women as they love royal, intricate, and beautiful designs!
10. Symmetrical Mehndi Design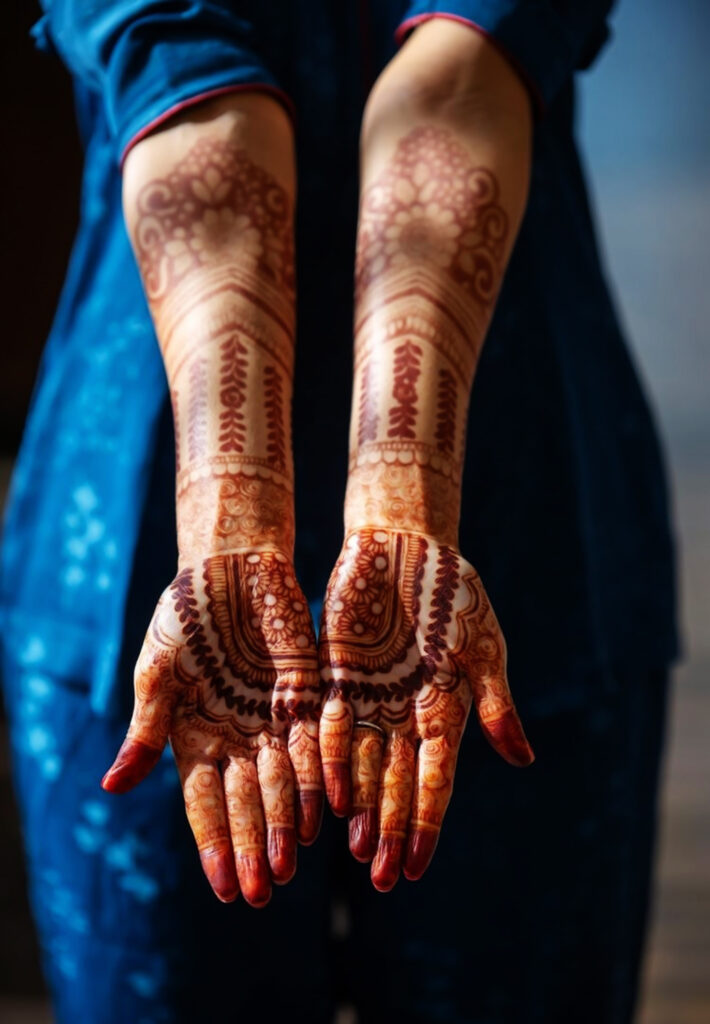 This mehendi design aims to be symmetrical on both hands. The concept of symmetry is very special. If you look carefully, you'll find it in monuments, art, human bodies, and even buildings. So why not wear symmetrical artwork on your hands next time?
11. Groom Mehndi Design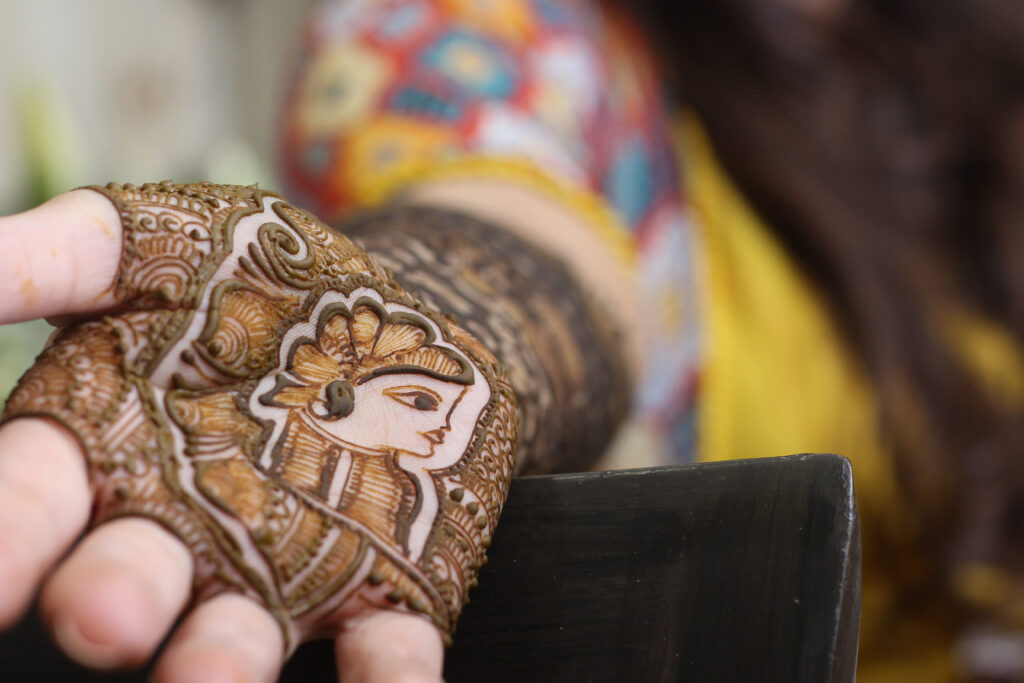 Many newly married women get the groom's pictures designed on their palms to show their dedication and love for their marriage and their partner. Below are some examples of 'Groom Mehndi Designs:
12. Full Hand Mehndi Design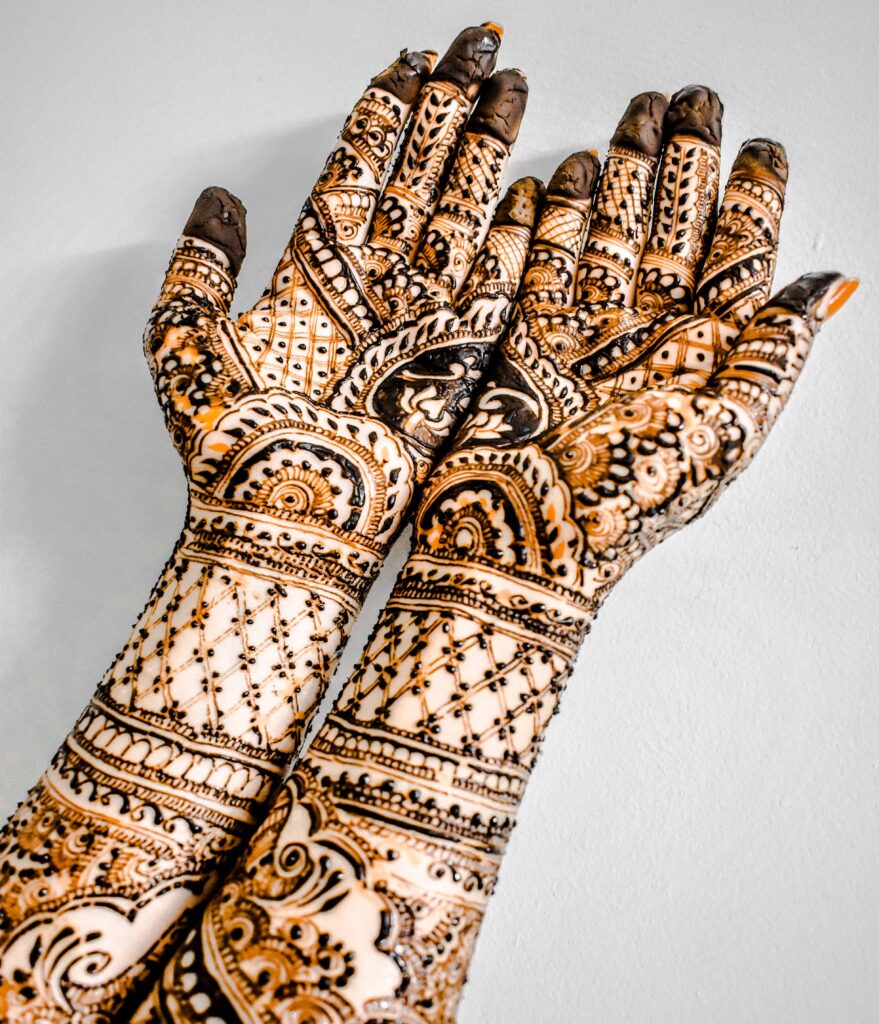 The full mehndi designs seen in most of the brides are generally heavy work. These designs sometimes extend up to the elbow, and sometimes above the elbow. The designs are detailed, intricate, and amazing!
13. Yin-Yang Mehndi Design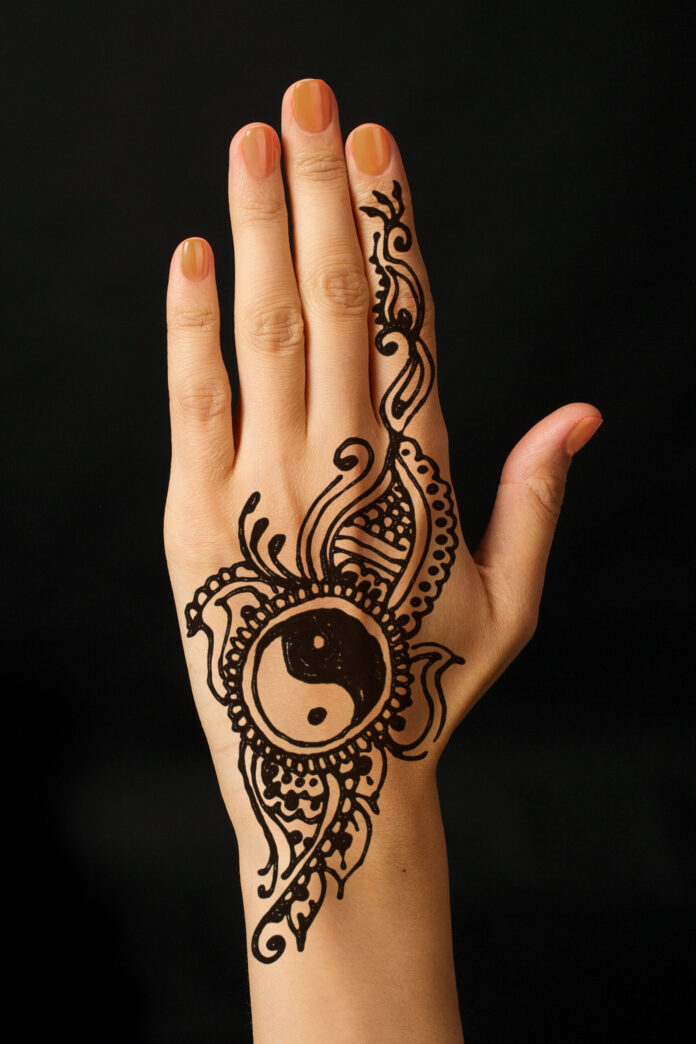 Yin and Yang represent the ups and downs of life and applying it as mehendi is a definite idea. A symbolic mehendi to apply on your hands, yin, the darker swirl is associated with shadows and troubles while yang, the lighter swirl represents positivity and strength.
14. Arch Mehndi Design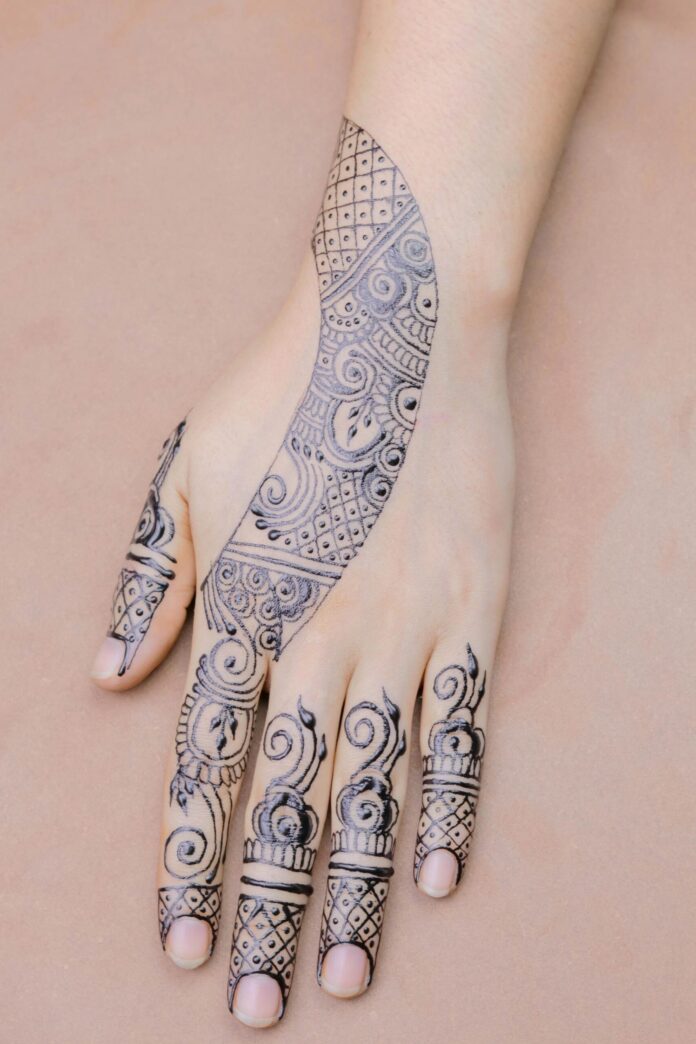 The main pattern of this arc-shaped mehndi design is the outline of the arc. The remaining area can be left blank or filled with many of the other design options given in this article.
15. Arabic Mehndi Design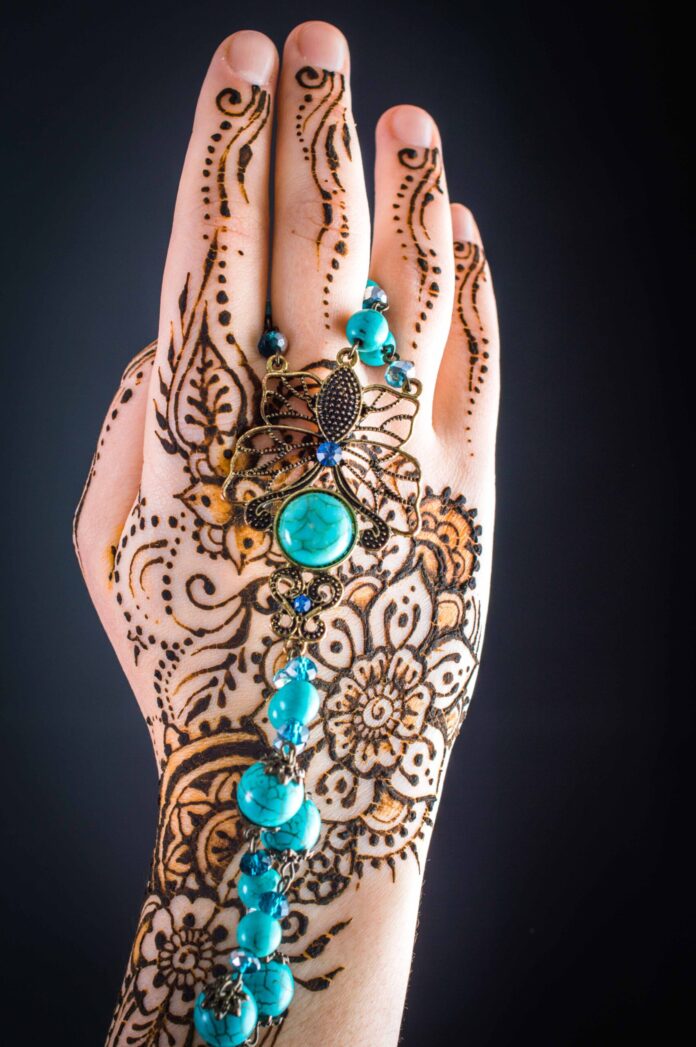 Very famous in Arab countries, this Arabic Mehndi Design is very easy to make at home due to its simplicity. Apart from this, hands are also decorated with glitter, colors, etc.
These were a few stunning Mehndi Designs that can be used by all for all Festivals. The best thing about these designs is that they can easily tried and home and make your look and day filled with the aromatic fragrance of Mehndi. If you're looking for some easy and more Gorgeous Mehendi Designs refer to this article.
In case, you are about to get hitched in some time and looking for some Amazing Bridal Mehndi Designs then refer to this article.