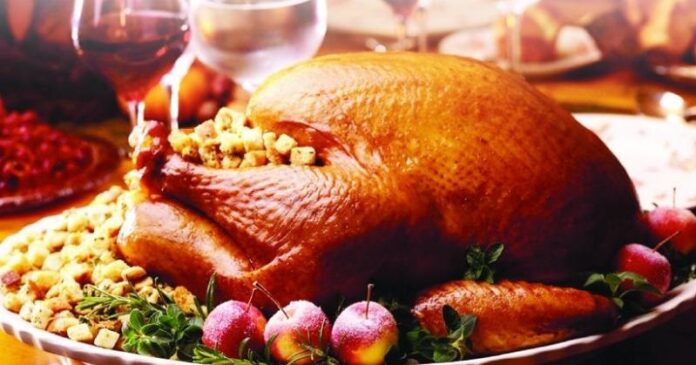 Whenever we talk about Bengali food, we think about some of the most amazing preparations. It has plenty of variations if you are someone who loves to explore indulge in authentic Bengali non-vegetarian delicacies. Tossed with local and seasonal produce, the cuisine uses distinct spices to make some of the most delicious innovations. From Kolkata biryani to robust macher jhol, each dish is better and different in its own way. So, we have come up with a list of some of the best non-veg delicacies that you must try if you are visiting West Bengal.
1) Daab Chingri – Prawn Curry In Tender Coconut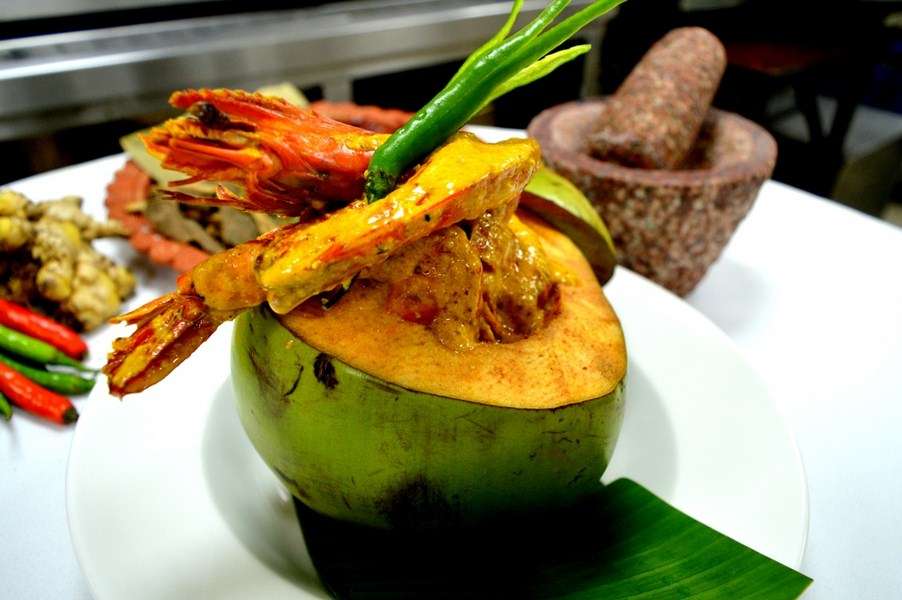 Daab Chingri is also known as Chingdi Daab. It is a famous Bengali prawn curry that is interestingly served in a green tender coconut. This dish is a signature Bengali delicacy where the Prawn cooked under Tender Coconut along with spices. With panch phoran and mustard paste, this dish will make you fall in love with Bengali cuisine.
2) Chingri Maachher Malaikari – Prawn Malai Curry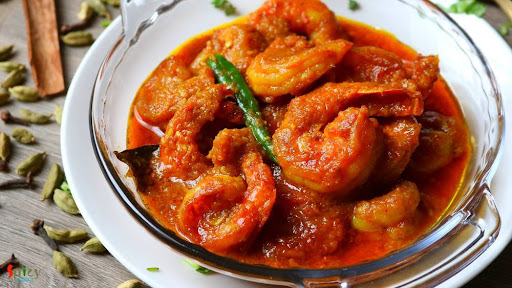 Chingri malai curry is also known as prawn malai curry. With King prawns and coconut milk, the dish is popular throughout Bengal. This Bengali delicacy is often served during weddings and celebrations in West Bengal. Moreover, was also very popular among the British in Calcutta.
3) Ilish Bhapa – Steamed Hilsa In Mustard Paste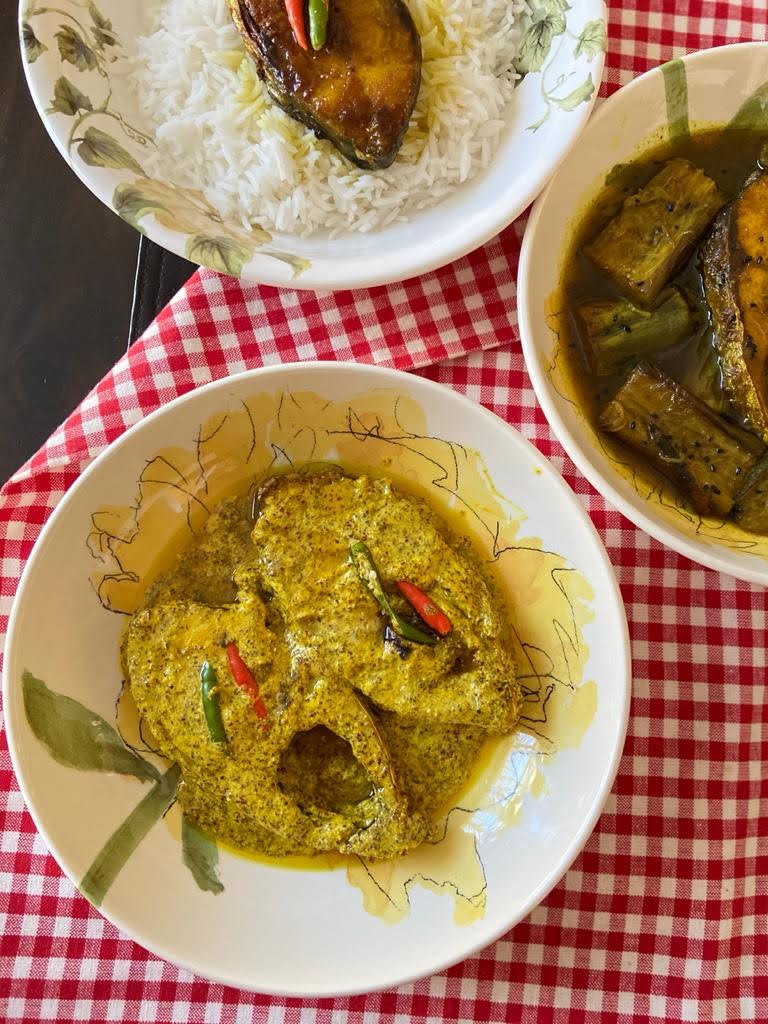 Ilish Bhapa is also known as Shorshe Lish Bhapa. It means steamed mustard Hilsa that is a popular Bengali recipe of Hilsa fish. The main ingredients of this dish are Hilsa fish and mustard paste that is mixed with aromatic spices. During monsoons, this dish is quite famous among people of West Bengal.
4) Doi Ilish – Hilsa In Steamed Gravy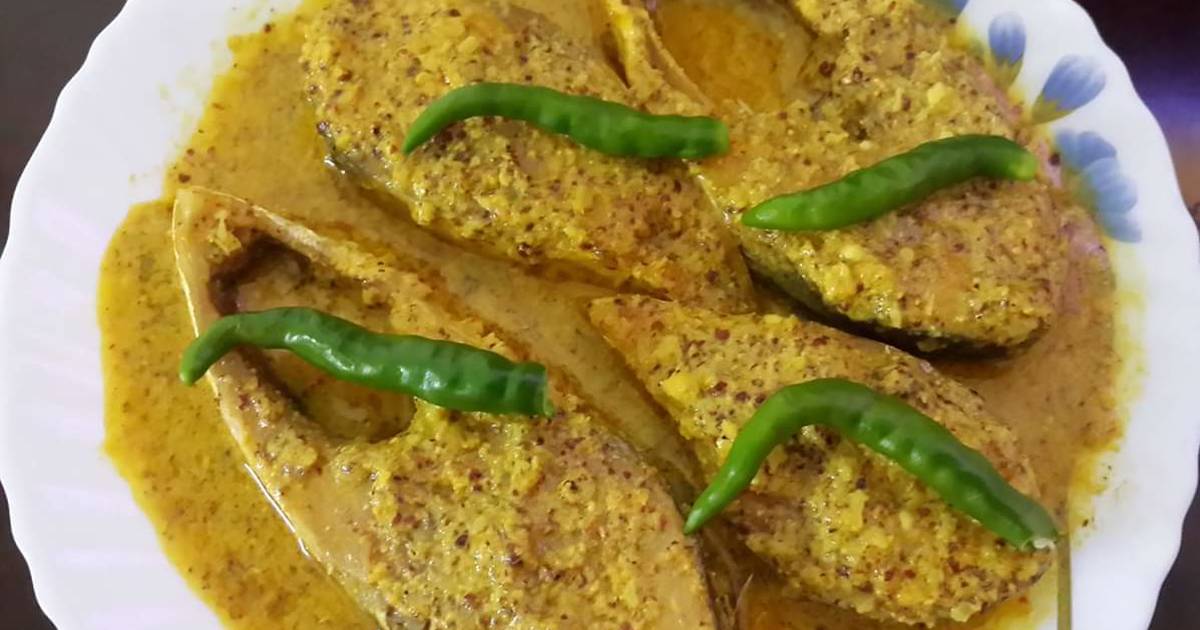 Doi Ilish Recipe is a fish dish that is cooked in a yogurt gravy. It is a Bengali fish recipe that is very popular in the streets of West Bengal. The mustard oil and spicy flavors make this dish delicious and mouth-watering. Also, it is perfect to be served for everyday lunch or dinner.
5) Kochi Pathar Jhol – Bengali Mutton Curry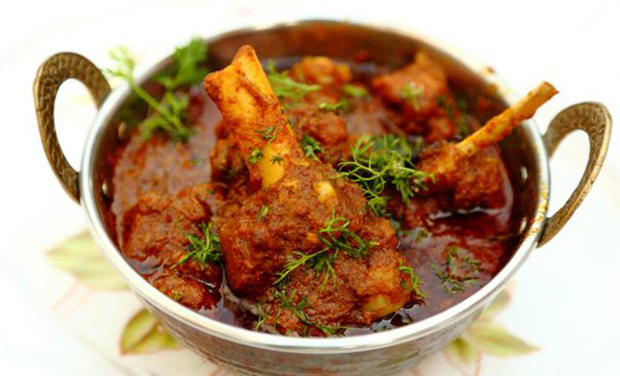 I know you cannot resist your desire for having a bowl of Kochi Pathar Jhol right now while reading this article. To try this Bengali delicacy, you can reach any nearby Bengali restaurant or you can cook it yourself at home as well. It is one of the best Bengali mutton curry dishes that is famous all over West Bengal.
6) Chuno Maachher Chorchori – Small Fish Curry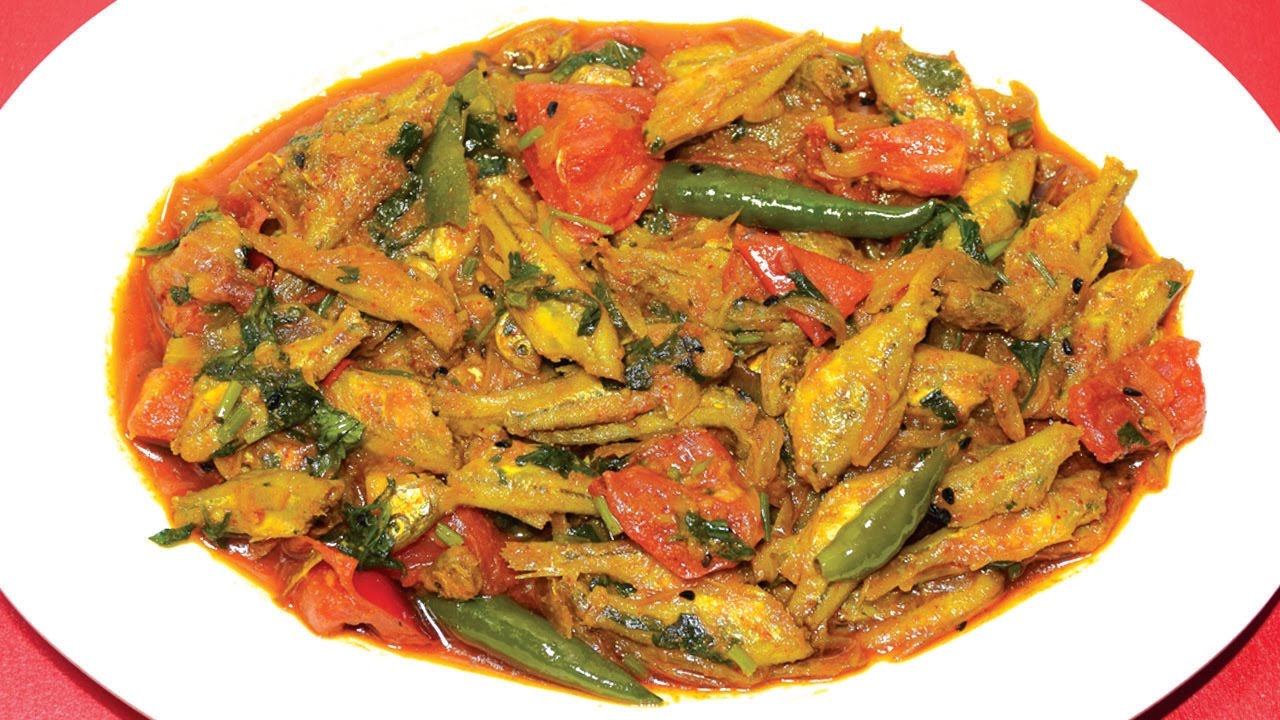 If you are looking for the authentic taste of West Bengal, then nothing can be better than the popular dish Chuno Maachher Chorchori. It is a small fish curry that is made in almost every household of West Bengal. The addition of vegetables and different spices makes it even more delicious and mouth-watering.
7) Katla Kalia – Katla Fish Curry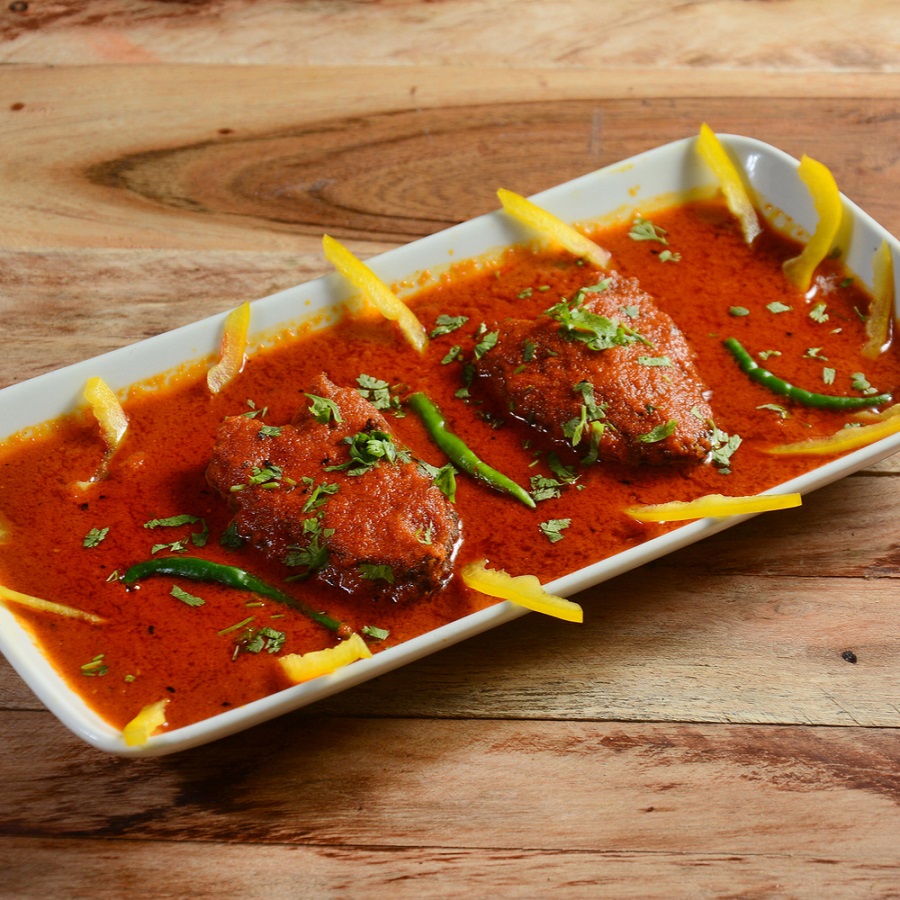 It is tasty and one of the most famous typical Bengali dishes. If you cook it for your family, they will be supremely satisfied and will love you even more. This is a dish that is made of fish and is loved by everyone not just in Bengal, but throughout the world.
8) Daal with Maachher Matha – Moong Dal With Fishhead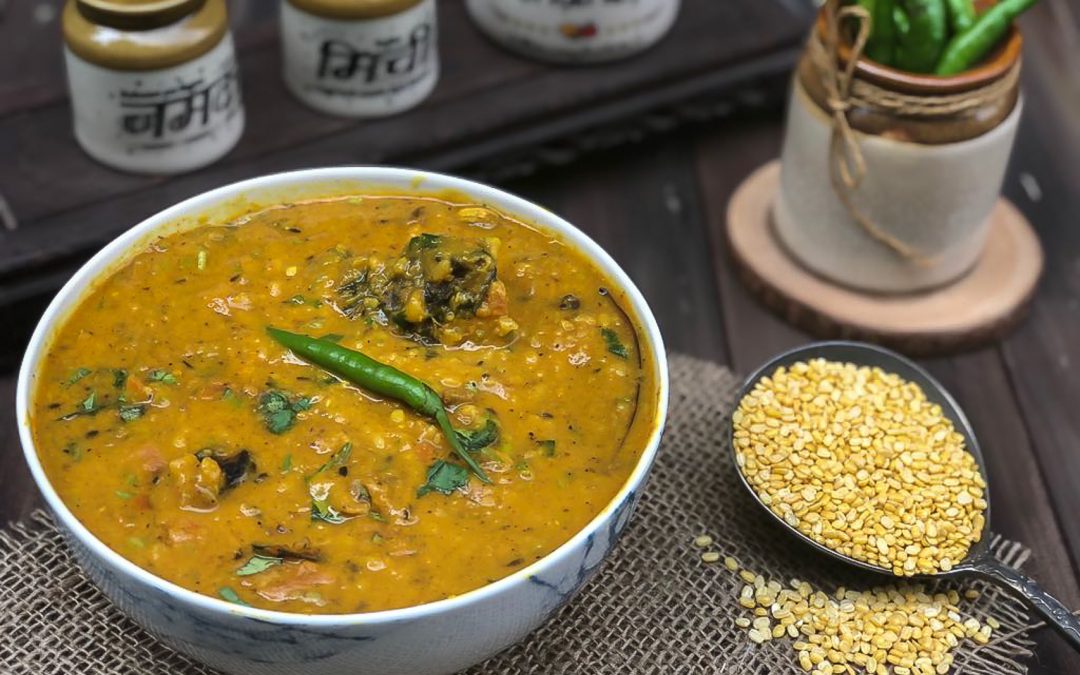 Bengali people invented this particular dish because they know how to make a simple dish superb. You can make the simple Daal with Maachher Matha and it will be loved by everyone. Innovation is the most necessary part of cooking Bengali foods and this dish truly justifies it.
9) Chicken Chaap – Slow Cooked Chicken Legs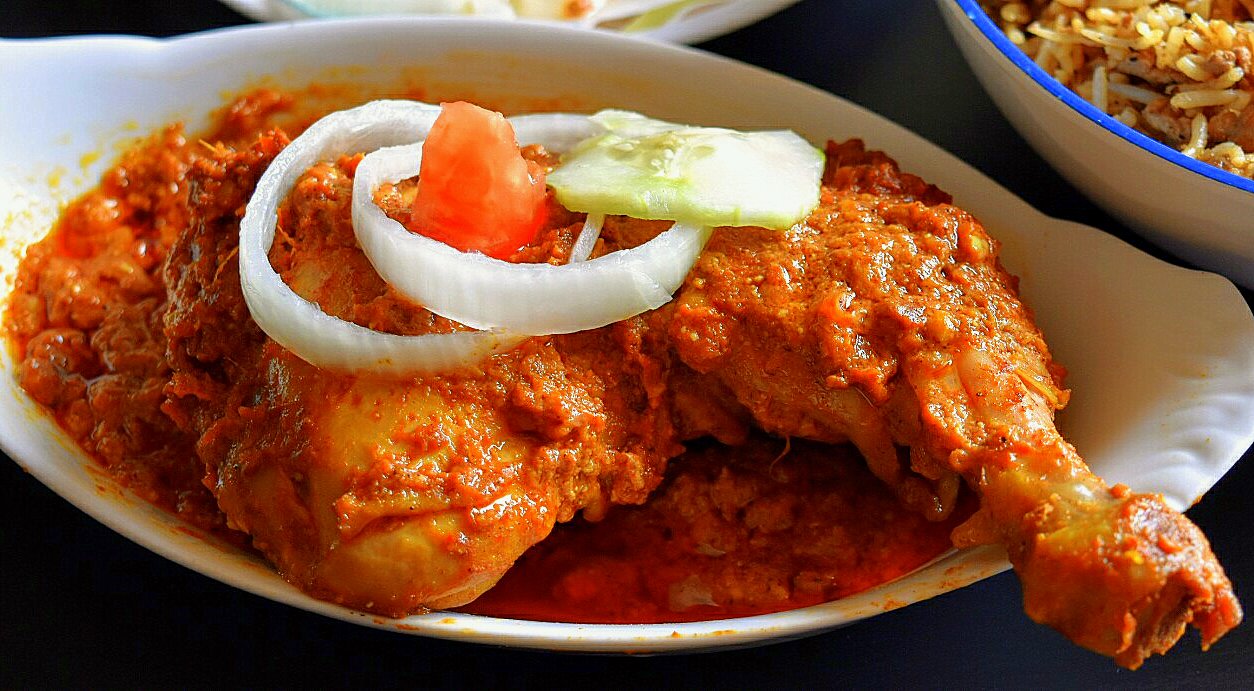 This slow-cooked chicken legs dish is very popular and loved by all in West Bengal. This is another dish for you that needs so little time to make it. Your guests will surely praise you if you make them this dish at any kind of party or gathering. Everybody will undoubtedly love this dish.
10) Jumbo Aar Kalia – Fish Curry In Mustard Paste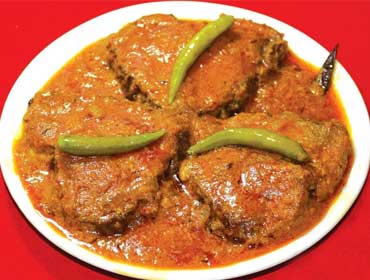 Jumbo Aar Kalia is a fish curry dish that is prepared in the mustard paste. It is available in any restaurant that serves Bengali delicacies. This is the dish for you if you want to have authentic Bengali delicacy in no time. It is a smooth tasty fish with no thorns in it and is packed with aromatic and delicious flavors.
11) Large Kakra Jhal – Bengali Crab Curry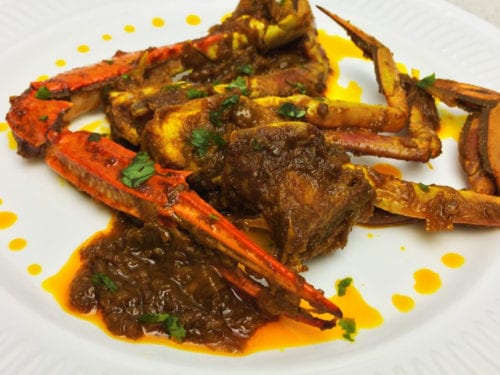 It is one of the tastiest spicy and tangy dishes that is made of crab. If you love to have dishes with different tastes, then this dish is just the right thing for you. Since this dish is not that expensive, it is loved throughout the world due to the increasing demand. Just have this dish for the authentic taste of Bengali food.
12) Chingri Alu Phulkopi – Prawn Curry With Potato And Cauliflower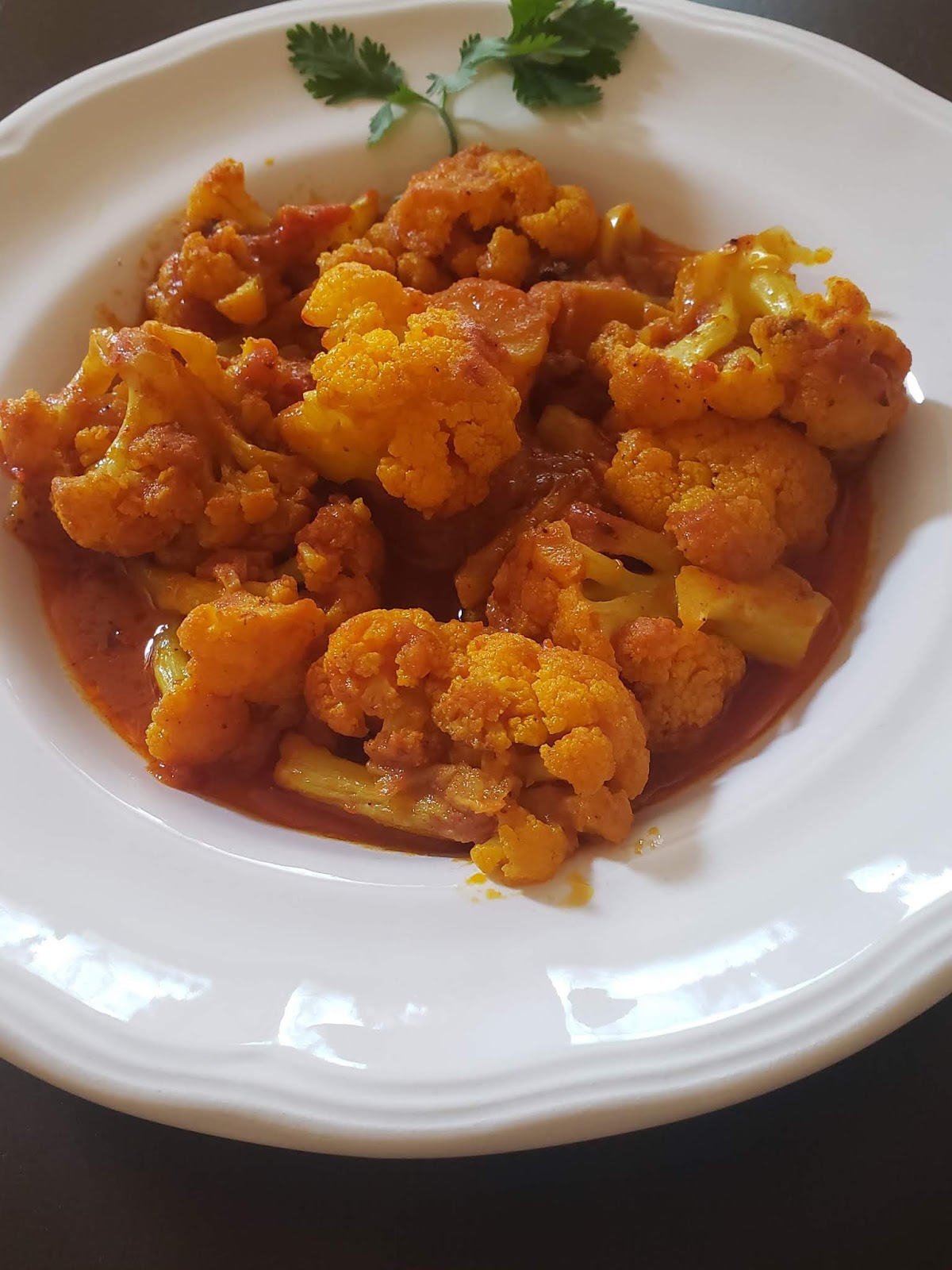 You will leave eating any other dishes except Bengali dishes if you ever eat Chingri Alu Phulkopi. The delicious taste of this preparation will make you crave more dishes like this. The main ingredient of this dish is prawns, potatoes, and cauliflower. It can easily be served with both Rice and Bread.
13) Dimer Dalna – Egg Curry With Potato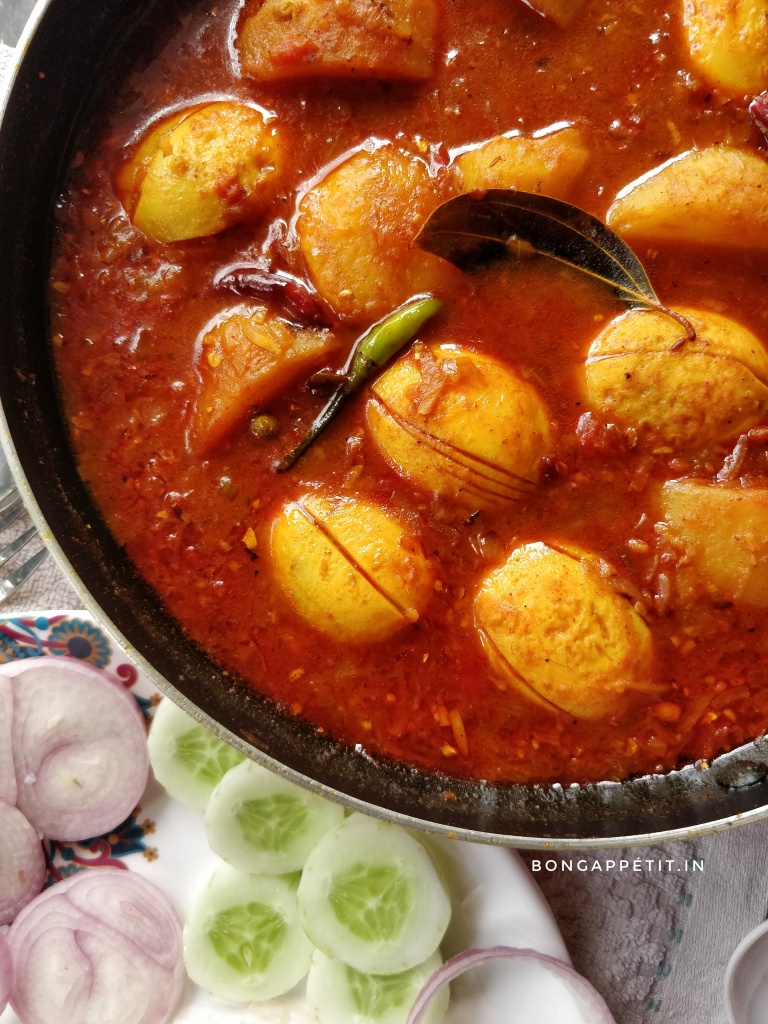 We all know that egg is very healthy food. Moreover, when it is used in such a nice way, it becomes very yummy too. Dimer Dalna is a very tasty dish that is made of eggs and potatoes and it can be served with both Bread and Rice. It will make you want more Bengali dishes like this.
14) Bhetki Maachher Paturi – Fish Fillet In Banana Leaf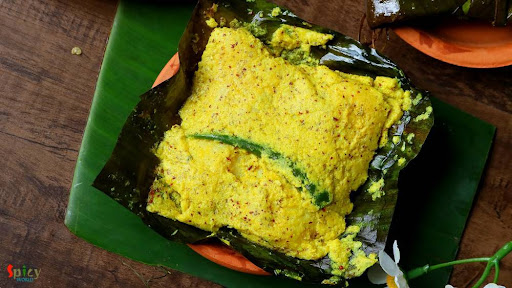 Bhetki Maachher Paturi is a must-have dish because it is a very popular dish among Bengalis. As the name suggests, it is made up of fish using regular spices and mustard oil. The main thing about this dish is that it is prepared in banana leaves. To make everyone's taste bud happy, it is served on any grand occasion.
15) Echor Chingri – Jackfruit Prawn Fish Curry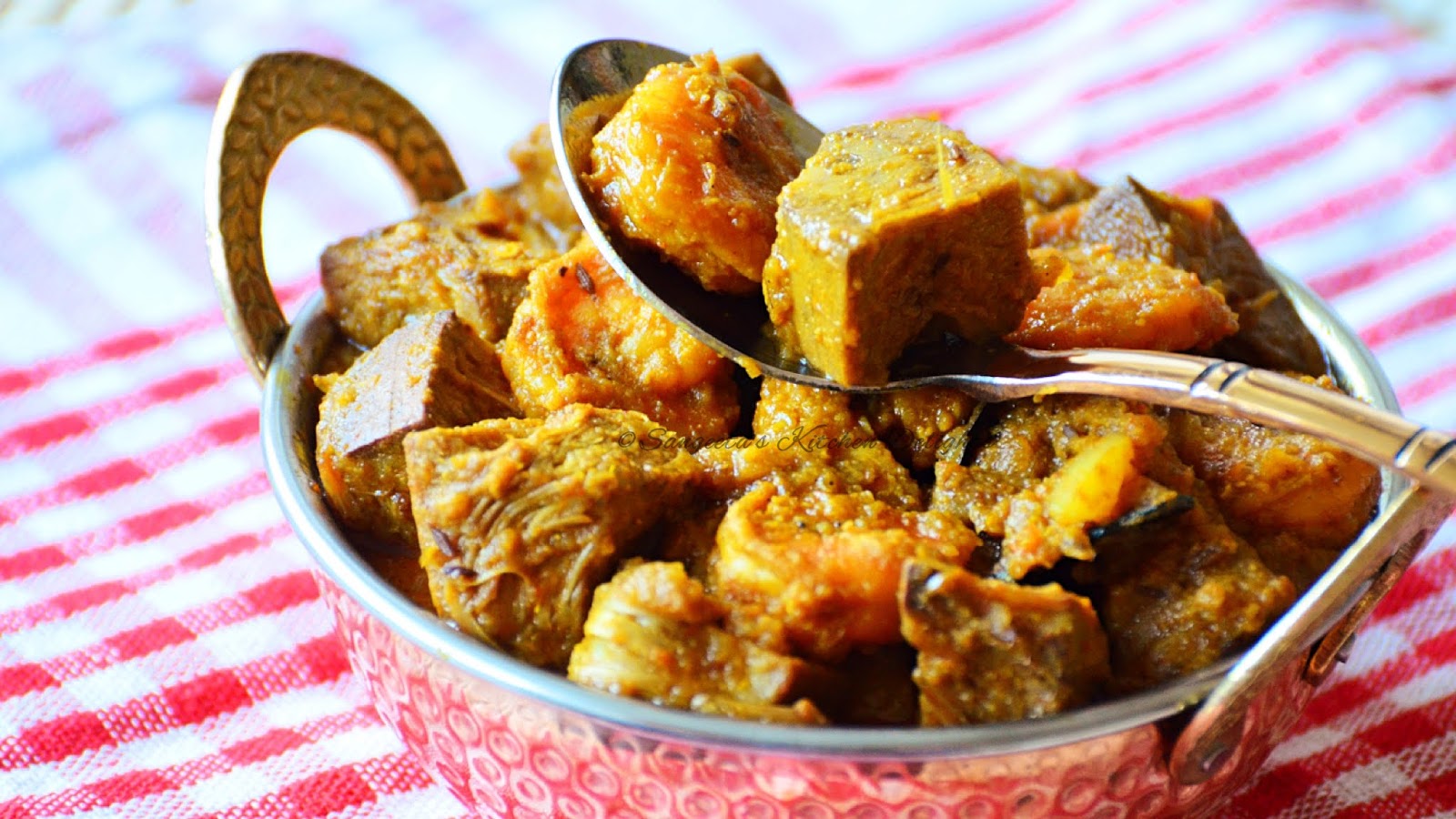 Bengali mothers and grandmothers are too much skilled in preparing Echor Chingri that is made of raw jackfruit and prawns. It is a mouth-watering and delicious dish that will make you fall in love with Bengali cuisine. You should taste it once if you are interested in different kinds of foods in Bengali cuisine.
16) Tel Koi – Koi Fish Curry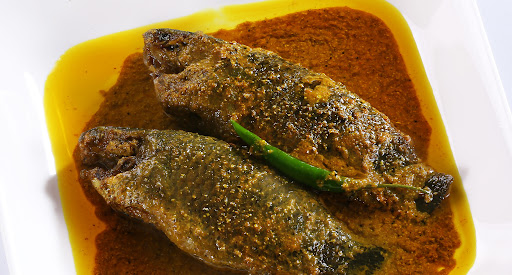 If you love spicy food and love to taste different kinds of fish preparations, then Tel Koi is the perfect dish for you. Tel Koi is undoubtedly one of the tastiest dishes which will provide you with a good taste. You will want it every day on your menu undoubtedly.
17) Aachari Murgh – Aachari Chicken Curry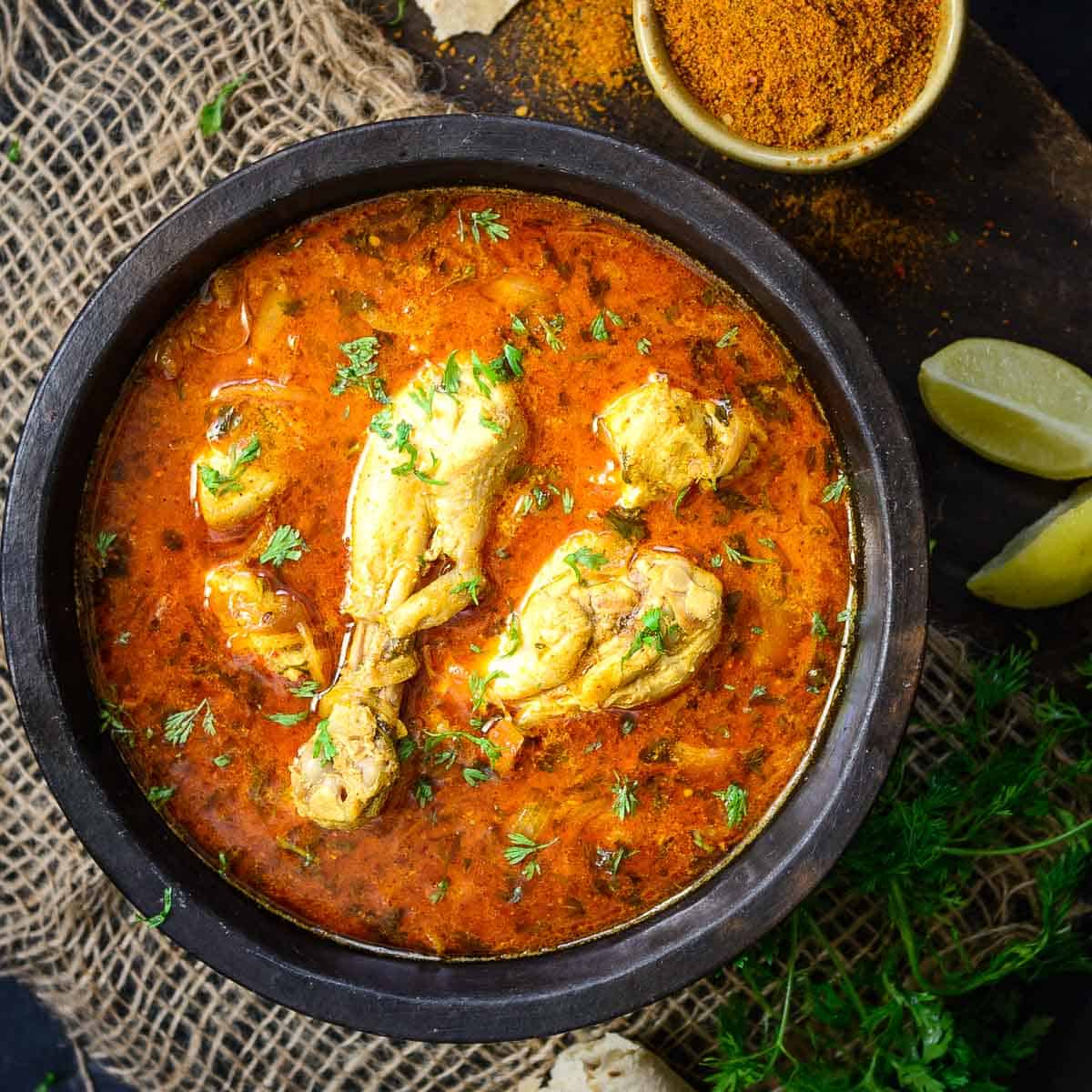 This is a very popular dish of Bengalis. It is famous not only among Bengalis but also among all the foodies. As the name suggests, it is made of chicken will is loved by all. Go and have a plate of Tangy Aachari Murgh to taste the authentic delicacy of West Bengal.
18) Tangra Jhal – Tangra Fish Curry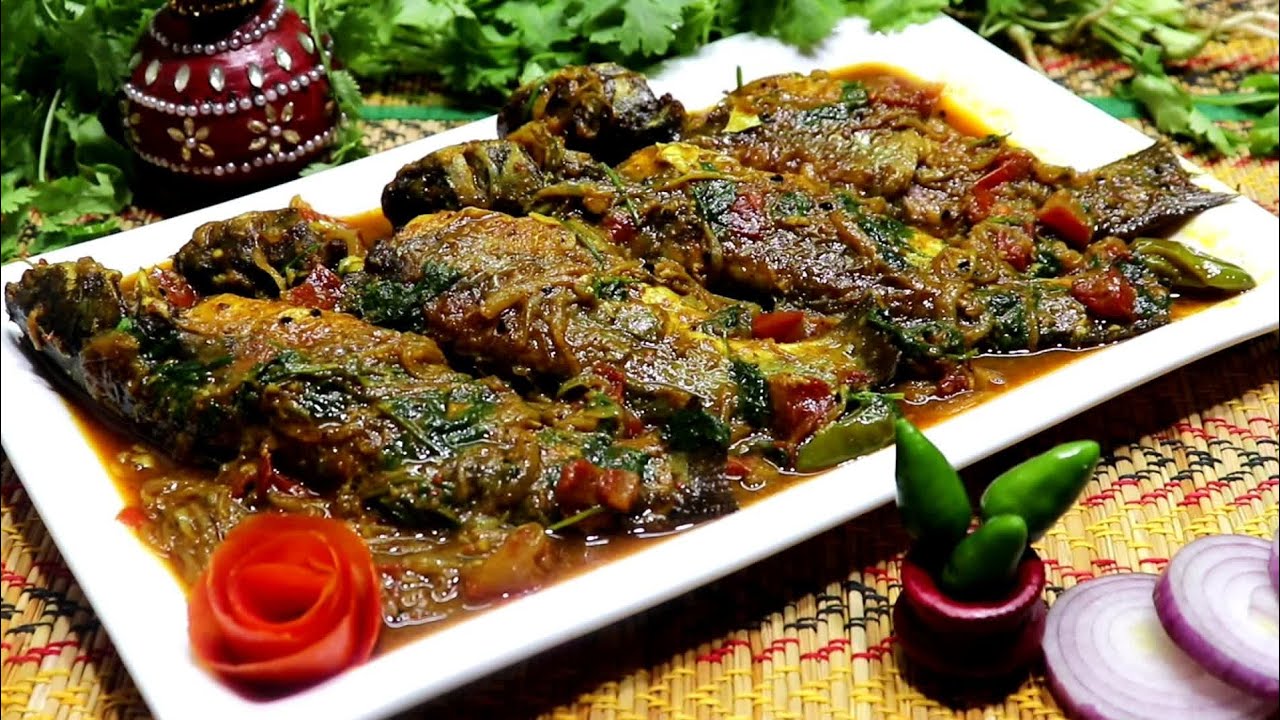 This is one of the very popular dishes among Bengalis that is neglected by others. This Bengali dish has a spicy and tangy taste that has enjoyable and delicious flavors. This amazing fish dish will make you love Bengali foods even more. Besides that, Tangra Jhal is very helpful in keeping your eyesight strong.
19) Talapia Shorshe – Mustard Fish Curry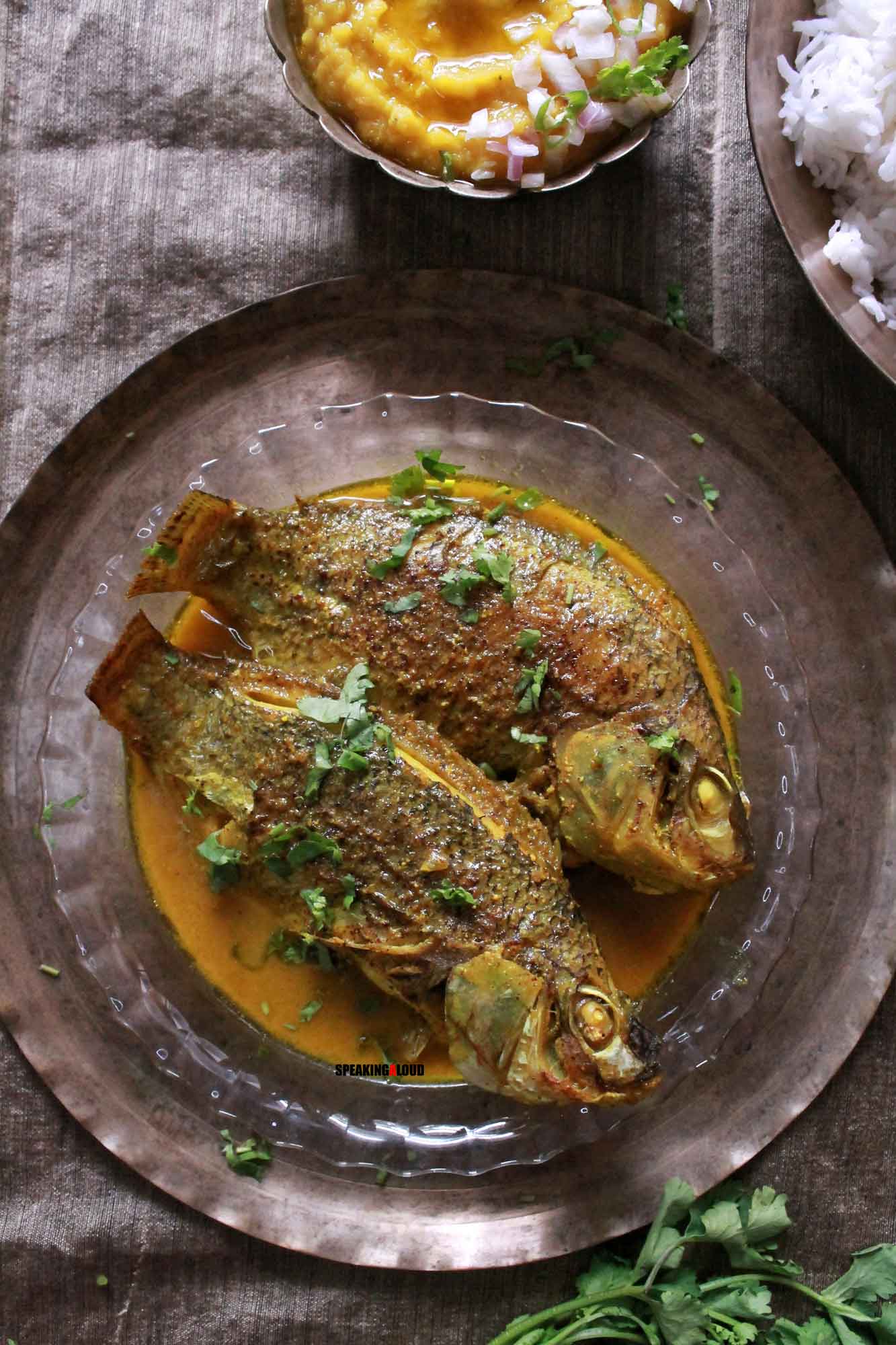 Whether you are chilling at home or celebrating a big occasion, Talapia Shorshe is the perfect Bengali dish for you. This is a very renowned and one of the most wanted dishes In West Bengal. Even though it is a simple dish, it is very delicious and can make you fall in love with Bengali food.
20) Topshe Fry – Mango Fish Fry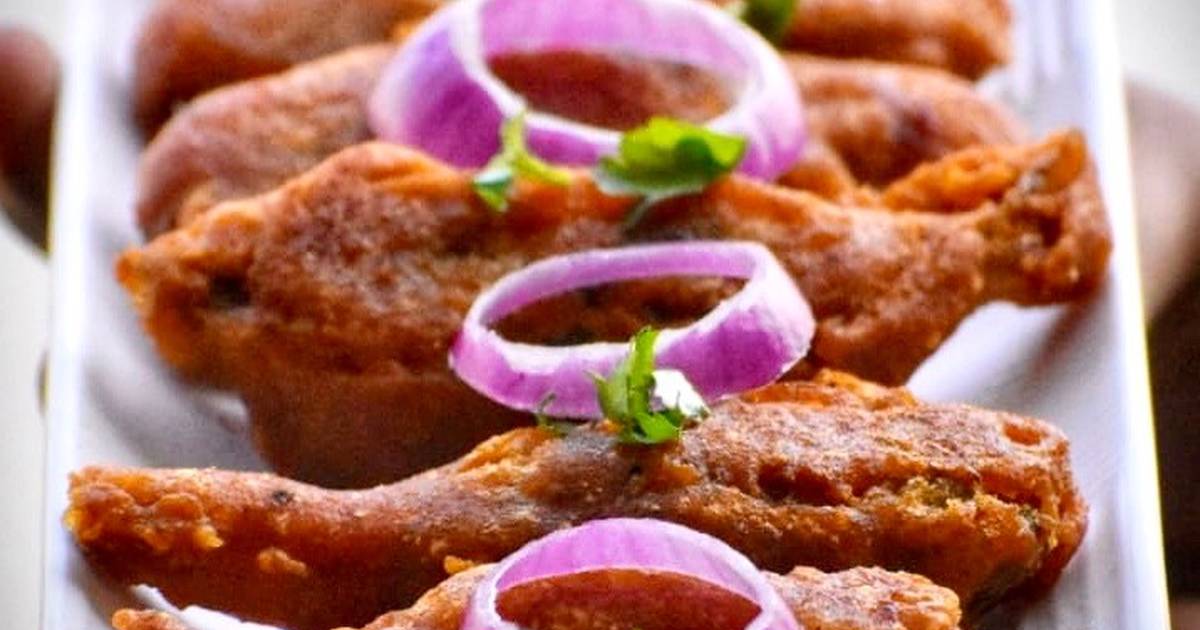 Topshe Maacher Fry or Topshe Fish Fry is a traditional Bengali fish delicacy. For all Bengali food lovers, Topshe fry is one of the famous dishes. It is mainly served with Tea or Coffee as snacks. Have this crispy fish and you will love the Bengali food even more.