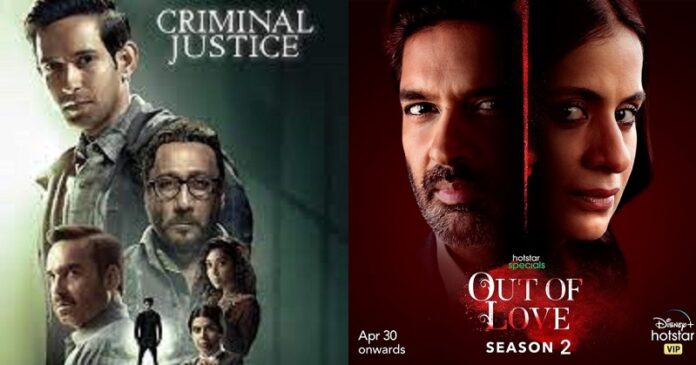 These days, most individuals choose to look at their cell phones instead of watching television. These days, a person's cell phone is his or her most personal possession. People from all over the world take time out from their hectic schedules to watch the desi web series, rather than go for a walk in the park or spend time with their loved ones. They can get a lot of amusement in a short amount of time thanks to web series. It's far easier to watch web series than it is to buy tickets to a movie theatre or to wait for a certain television show to air. The desi web series on YouTube, Zee5, Sony Liv, Disney+ Hotstar, Amazon Prime, and Netflix has earned a lot of acclaims and has ushered in a new era since they have defied restrictions and appealed to a more conservative audience. Everything these days has a deeper meaning, and the world is evolving at a rapid pace. Don't worry we got you.
Here's the list of 13 Best desi web series in Hindi available on Hotstar OTT platform:
1. Criminal Justice (8.1)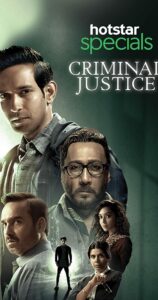 Based on the 2008 BBC series Criminal Justice, this thriller and intriguing series falls under the category of Hotstar online series list Hindi. It's a Hindi version of that show that includes the plot of HBO's The Night Of, and it's part of the Hotstar originals web series. Pankaj Tripathi, Jackie Shroff, and Vikrant Massey feature in the 10-episode series, which spans one season. This is one of the best desi web series in Hindi.
2. Aarya (7.9)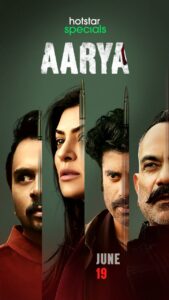 This is an Indian crime drama web series on Hotstar based on the Dutch drama serial Penoza, in which Sushmita Sen plays the lead part of a woman who takes on the case of an unexpected murder in her family. There is a single season with nine episodes. People loved the series so much that it topped the list of best desi web series in Hindi.
3. Sarabhai Vs Sarabhai Take 2 (8.8)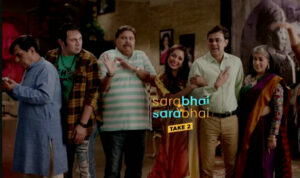 The funniest and wittiest Indian web series ever filmed has the best blend of humor, wit, narrative, and screenplay to date. There are two seasons in total, with over 80 episodes. Among the cast members are Rupali Ganguly and Rajesh Kumar. This sitcom will not disappoint if you are seeking something enjoyable to watch.
4. Special Ops (8.6)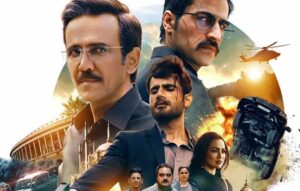 Special Ops, which came on top Indian web series list, took an intriguing turn in the thriller genre. The series maintains the mood throughout, with Neeraj Pandey directing and Kay Kay Menon and Karan Tacker heading the ensemble. It's based on a true story about a RAW agent who sees similar patterns in terrorist incidents and believes they're all carried out by the same person. Special Ops is an eight-episode one-season television series.
5. Out Of Love (7.1)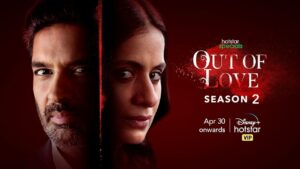 Out of Love is a two-season Hotstar series based on Doctor Foster on BBC One. Meera and Akarsh are played by Purab Kohli and Rasika Dugal in the film. Until Meera notices a woman's hair on Akarsh's scarf, the two appear to be happily married. She begins her investigation to see if Akarsh is having an affair. When she discovers that he is truly having an affair with another woman, she spirals into chaos and makes a series of poor choices, finally coming to a conclusion about whether to forgive, forget, or fight with her better half. This best web series in Hindi is incredibly entertaining, and the excellent performances will draw you in.
6. City of Dreams (7.7)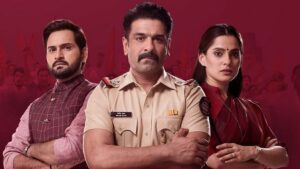 Nagesh Kukunoor developed this best web series in Hindi on Hotstar. The TV show's narrative revolves around a fictitious Mumbai political dynasty. Following an assassination attempt on the patriarch, one of the family's most powerful leaders, a power struggle between his daughter and son ensues, blurring the lines between right and wrong. Lesser-known actors like Priya Bapat and Siddharth Chandekar give outstanding performances in the show. Meanwhile, it stars Atul Kulkarni, Sachin Pilgaonkar, and Eijaz Khan, all of whom are well-known TV actors. City of Dreams will remind you of India's existing political dynasties, and we won't even mention their names.
7. Malgudi Days (9.5)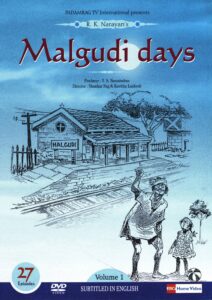 Malgudi Days on Disney Plus Hotstar will transport you back to the 1980s. The cult classic Hindi web series desi is based on short stories by R. K. Narayan, a well-known Indian author. For those of you who are nostalgic, all 54 episodes of the original series are now accessible to stream on Hotstar.
8. Criminal Justice: Behind Closed Doors (7.5)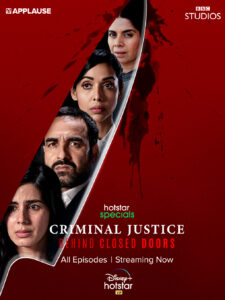 Criminal Justice, Hotstar's wildly popular courtroom drama, will return in 2020 with a new episode. It is not season two of the previous show of the same name, but rather an entirely new tale. Behind Closed Doors tells the story of Anuradha Chopra, a young woman who is charged with stabbing her seemingly ideal lawyer husband. To many, her case appears to be closed, yet her desperate attempt at self-preservation stems from years of marital violence. Fans of the legal genre should watch this film, which stars Pankaj Tripathi and Kirti Kulhari in prominent roles.
9. Grahan (8.6)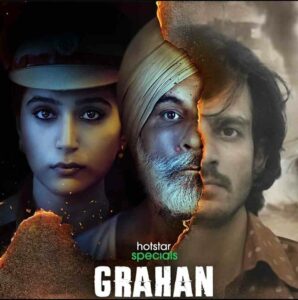 This new web series desi drama on Disney Plus Hotstar jumps back and forth between two timelines. One takes place in 1984 and depicts a forbidden love tale set against the backdrop of the historic anti-Sikh riots. The other takes place in 2016, when Amrita Singh, an IPS officer, is tasked with investigating the tragedy. Along the process, she learns that the case has a significant connection to her own past and that solving it might entail putting her own father behind the prison. The show's plot is intriguing, yet it might feel rushed at times. It also seeks to elicit emotions from the audience, but it isn't a tearjerker by any means. Overall, it's a good one-time watch.
10. November Story (7.9)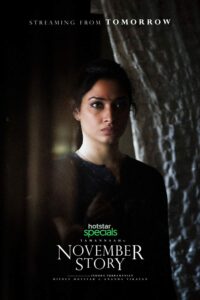 Any crime thriller or murder mystery must have a strong payout in order to be successful. November Story, a well-written, slow-burning thriller by Tamannaah Bhatia, has a lot going for it, but it's let down by a rather disappointing payoff. Nonetheless, it's a show that deserves a lot of respect, particularly for the narrative, which manages to capture viewers from the first episode on. Despite the show's dismal conclusion, there's a lot to enjoy about it, particularly the way it develops solid cliffhangers in each episode.
11. Tanhaiyan (7.9)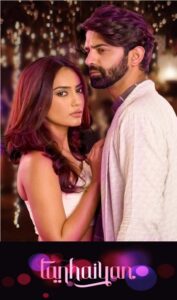 Tanhaiyan is a Hotstar original love web series that premiered on the internet streaming platform Hotstar as a Valentine's Day special. The key parts are Barun Sobti and Surbhi Jyoti. There were nine episodes in total, each lasting approximately 20 minutes. Star India released the film, which was produced by 4 Lions Films.
12. Roar of the Lion (7.8)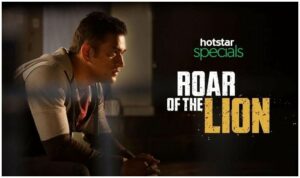 Following a two-year suspension for spot-fixing, Kabir Khan documented the Chennai Super Kings' fairy-tale comeback during the IPL season. According to the director, the series would showcase MS Dhoni's "extremely intimate" side. For its role in the 2013 spot-fixing scam, CSK, the IPL's Chennai franchise, received a two-year suspension. Kabir directed and executive produced the Hotstar Special docu-series, which recounts the Dhoni-led team's comeback victory in the Indian Premier League 2018.
13. On Air With AIB (8.2)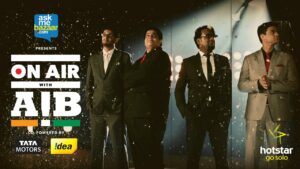 On Air With AIB was an Indian web television satire show on Star India's digital platform Hotstar, developed by All India Bakchod. Between 2015 and 2018, it was broadcast on television. The Daily Show, Saturday Night Live, and Last Week Tonight were all used as inspiration for the show. On weekends, Star Plus and World aired repeats of the first season. Seasons two and three were only available on Hotstar, and shorter pieces were released to the AIB YouTube account. The show was created by AIB's old management and produced by Only Much Louder, a Mumbai-based entertainment firm.