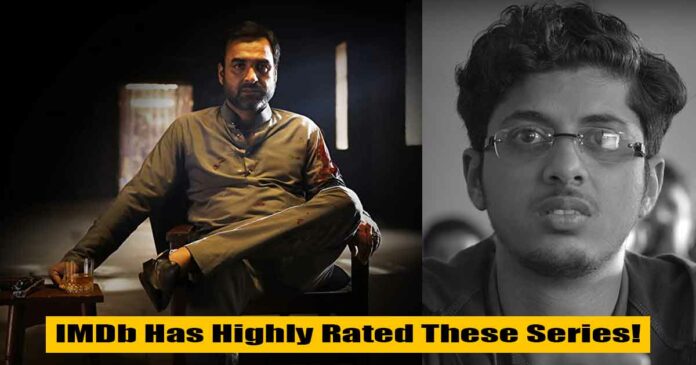 Web series in India has today become the prime source of entertainment for all. Be it a weekend binge, an afternoon activity, or some family and friends time, web series are perfect for all occasions. Top web series are easy to get and their variety in genres has made them a staple in everyone's lives.
There are a number of streaming services where you can find any web series of your choice. The leading ones certainly are Netflix, Amazon Prime, Hulu, Disney+, Paramount +, and many more which contain the top web series.
Here is a list of the top 10 web series based on IMDb ratings for you to enjoy.
1) Mirzapur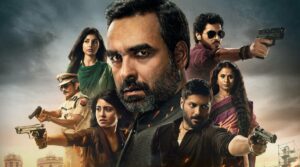 Without a doubt the best and most popular of the top 10 web series in India, is Mirzapur. The show follows the rule of Akhandanand Tripathi, also known as Kaleen Bhaiya, a mafia don and the proverbial ruler of Mirzapur. His son, Munna, is an undeserving, power-hungry heir who goes to all extremes to inherit his father's power. An incident in a wedding makes his path cross with Ramakant Pandit and his two sons. What follows is a thrilling and unforgettable war of ambition. Power and greed are all wrapped up in the framework of a lawless city.
While the show received mixed reviews from critics, it was a fan favorite from the start. The cult-like following of the show caused many debated online and a lot of fanfare. The second season of the show became the most viewed web series of India.
Rating: 8.4
Genre: Crime, thriller, action
Director: Karan Anshuman, Gurmeet Singh, and Mihir Desai
Cast: Vikrant Messey, Ali Fazal, Pankaj Tripathi, Divyendu Sharma, Rasika Dugal, Shweta Tripathi Sharma, Kulbhushan Kharbanda, Shriya Pilogaonkar, Lilliput, Vijay Varma, and Isha Talwar form the main cast for both seasons.
Seasons: 2
Episodes: 19
2) The Family Man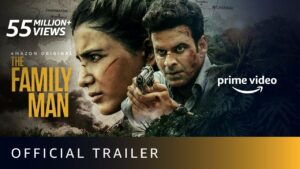 The next on the top 10 web series list is the popular show, The Family Man. Srikant Tiwari is a senior officer in the Threat Analysis and Surveillance Cell( TASC), which comes under the National Investigation Agency(NIA) of India. His family comprises his wife and two kids. The first season takes on a journey of an investigation of a potential terrorist attack and the dynamics of his family life. The show takes inspiration and is based on real-life newspaper articles. The second season follows a terrorist attack by a rebel group. The third season is yet to come out, but its preview seems to indicate a link between the COVID-19 pandemic, the North-eastern states of India, and China.
The storytelling and acting have received many positive reviews from critics and viewers. The lead actors, Manoj Bajpayee and Samantha Akkineni, have both won Best Performances, male and female respectively in the Indian Film Festival of Melbourne Awards and the show was also nominated for the best web series in the awards. In the Asian Academy Creative Awards, the show won the Best Drama Series, Best Actor( Male), Best Direction, and Best Original Screenplay.
Rating: 8.8
Genre: Spy thriller, action thriller, black comedy
Director: Raj & D.K.
Cast: Manoj Bajpayee, Priyamani, Sharib Hashmi, Ashlesha Thakur, Vedant Sinha, Shahab Ali, Neeraj Madhav, Samantha Akkineni, Ravindra Vijay, Sharad Kelkar, Sunny Hinduja, and Shreya Dhanwanthary form the main cast.
Seasons: 2
Episodes: 19
3) TVF Pitchers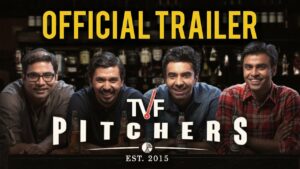 TVF Pitchers is an excellent comedy web series created by The Viral Fever and it certainly deserves a spot on the top 10 web series list. While it may not be as well known, and long as others on our list, this show has a cult-like fan following of its own. The series follows the lives of four friends- Naveen Bansal, Jitu Maheswari, Yogendra "Yogi" Kumar, and Saurabh Mandal as they all quit their stable jobs and start a start-up together. The story takes us through their trials and tribulations and hits heartfelt moments with comedy in a perfect balance.
The internet audience has been a big supporter of the show. The first episode currently has more than a 7.7million views. Each episode of the show on TVF's official YouTube page has over 1 million views.
Rating: 9.1
Genre: Comedy-drama
Created by: Arunabh Kumar
Director: Amit Golani
Cast: Naveen Kasturia, Arunabh Kumar, Jitendra Kumar, and Abhay Mahajan.
Seasons: 1
Episodes: 5
4) Sacred Games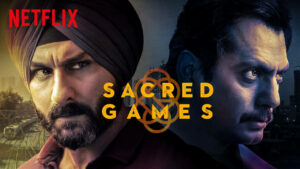 Sartaj Singh is a troubled police officer. Although he works in the police force, he hates it for its corrupt practices. Ganesh Gaitonde is a notorious and infamous crime lord who was missing for 16 years. Sartaj receives a phone call from Ganesh telling Sartaj to save the city in 25 years, beginning a chain of events that lead to chaos and destruction all the way to the underworld. Sartaj is helped by a RAW officer, Anjali Mathur.
The show has recurring flashbacks which show Ganesh's origins and his ascension to a crime lord. In the first season, Sartaj tries to find more about Ganesh's past and a connection between Ganesh and his father. In season two, Sartaj tries to uncover his answers. He continues his efforts to save Mumbai from a possible nuclear attack. Ganesh Gaitonde's is told in flashbacks. A third important character played by Pankaj Tripathi is also introduced in the new season.
The show was praised for its power-packed performances, a good script, and excellent direction. The show has won many awards. It won the Best Drama Award at the News18 iReel Awards. At the Indian Television Academy Awards, it won Best Show Jury and Best Supporting Actor for Kabi. It won five awards at the Asian Academy Creative Award. The second season was nominated for Best Drama in International Emmy Awards. Sacred Games is the only Indian show to feature on The New York Times "30 Best International TV Shows of the Decade" list.
Rating: 8.6
Genre: Crime, conspiracy, thriller, and mystery
Director: Anurag Kashyap, Vikramaditya Motwane, and Neeraj Ghaywan
Cast: Saif Ali Khan, Nawazuddin Siddiqui, Radhika Apte, Pankaj Tripathi, Kalki Koechlin, and Ranvir Shorey
Seasons: 2
Episodes: 16
5) Kota Factory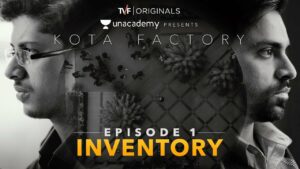 The story of the series is set in Kota, which is famous for being a coaching hub of engineering and medicine in India. Vaibhav is a 16-year-old engineering aspirant who moved from Itarsi to Kota to pursue his dreams of studying in an IIT. In his journey, he faces many hurdles like coaching classes, adjustment to a new city, and the pressures of competition. His problems are shared and solved by his roommates who play a prominent role in the show. The character of Jitu Sir is the one who guides and motivates him. His trials and tribulations are the main focus of the show.
A must feature on the top 10 web series in India list, Kota Factory is one of those shows that just hit a nerve and click with an entire generation. Kota factory has received high praise for its soundtrack album by Karthik Rao and Simran Hora. The show is the first black-and-white web series in India. The show has shined a light on the problems of students who study in Kota and has been appreciated for its accurate and non- dramatized depiction. The acting performances have been praised for their work in dealing with some sensitive matters with great artistic maturity.
Rating: 9.2
Genre: Drama, comedy
Director: Raghav Subbu
Cast: Mayur More, Ranjan Raj, Alam Khan, Jitendra Kumar, Revathi Pillai, Urvi Singh, and Ahsaas Channa
Seasons: 2
Episodes: 10
6) Special OPS
This thriller web series available on Hotstar Specials is the next on the top 10 web series IMDb has ranked. The story is based on and inspired by several espionage missions taken by India in the past two decades. Himmat Singh works for the Research and Analysis Wing (RAW). Himmat finds a pattern in between a series of terrorist attacks and beliefs one person to be behind them all. He has deployed his task force team of five to various parts of the world to find the main criminal.
The show received a majorly positive response from critics and fans alike. Out of all the praise, Neeraj Pandey's acting has been head as the best thing about the series. In the Filmfare OTT Awards, the series was nominated for nine awards including Best Drama Series, and won three for Best Editor, Best Original Soundtrack, and Best Supporting Actress for Divya Dutta.
Rating: 8.6
Genre: Action, espionage,thriller
Director: Neeraj Pandey, Shivam Nair
Cast: Kay Kay Menon, Vinay Pathak, Karan Tacker, Vipul Gupta, Muzamil Ibrahim, Sana Khan, Meher Vij, Saiyami Kher, Divya Dutta, Revathi Pillai, Sajjad Delafrooz
Seasons: 1
Episodes: 8
7) Asur: Welcome To Your Dark Side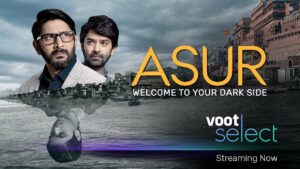 One of the best top 10 web series in the world, Asur is a Hindi-language crime thriller released in 2020. The story is placed in the backdrop of Varanasi. It follows a serial killer on loose who is committing heinous crimes, the specialty of this killer is his interest in Hindu mythology. Dhananjay Rajpoot and Nikhil Nair are forensic experts who are on a hunt to find the killer
Asur has been praised for its perfect thriller script. The acting by the leads is worth a watch and engaging. In the Asian Television Awards, the duo of Arshad Warsi and Barun Sobti was nominated for Best Actor in a Leading and Supporting role, respectively and the show was also nominated for Best Drama.
Rating: 8.5
Genre: Crime, mystery, thriller
Director: Oni Sen
Cast: Arshad Warsi, Barun Sobti, Anupriya Goenka, Ridhi Dogra, and Amey Wagh
Seasons: 1
Episode: 8
8) Paatal Lok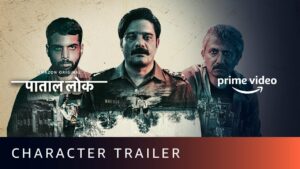 The next on the top 10 web series in the world is Paatal Lok. Hathiram Chawdhary is a cynical cop who gets assigned to deal with a high-profile case. His work in the investigation leads him into the underworld. Paatal Lok takes its name and inspiration from the traditional meaning of Svarga, Dharti, and Paatal to represent the different classes of India.
Paatal Lok has been defined as a "tight-knit thriller" by the Film Companion. The critics loved the script and the presentation of serious subjects in the show. The audience raved about the show and Variety magazine listed it among the best International TV shows of 2020.
Rating:7.8
Genre: Neo-noir, crime thriller
Director: Avinash Arun and Prosit Roy
Cast: Jaideep Ahlawat, Gul Panag, Neeraj Kabi, Swastika Mukherjee, Ishwak Singh, Abhishek Banerjee, and Niharika Lyra Dutt
Seasons: 1
Episodes: 9
9) Apharan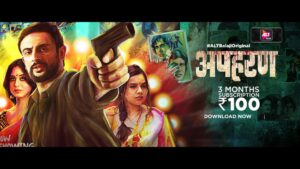 The next top 10 web series IMDb rated great is Apharan. Set in the 70s era, Apharan has a perfect nostalgia to it. At her mother's request, Rudra Srivastava, a senior police officer of Uttarakhand, kidnaps a girl. What starts as a simple plan to extort money in exchange for Anusha, leads to crime and thrilling suspense.
The show has been appreciated for balancing the line with amazing action, mystery, and funny features. In the Streaming Award- December Edition of 2018, it was nominated six times and won Best Web Series, Best Director, Best Actor for Arunoday Singh, and Best Writer for Mohinder Pratap Singh.
Rating: 8.3
Genre: Action, thriller
Director: Jishan
Cast: Arunoday Singh, Mahie Gill, Nidhi Singh, Varun Badola, and Pawan Chopra
Seasons: 1
Episodes: 12
10) Breathe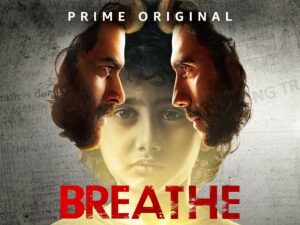 This Amazon Prime Video series is worth a watch. This series has a central question- How far can you go for the ones you love? Danny's son is in need of a lung donation. To put his son on the top of the transplant list, Danny is willing to do anything. On the other end, we have a Crime Branch officer who is solving a series of murders all leading to a single suspect.
Breathe has been very popular on Amazon Prime. Despite its fan following, Breathe has faced some criticism for its script. R. Madhavan's performance has been praised by all and he also won Best Actor in the Indian Television Academy Awards.
Rating: 8.3
Genre: Crime, drama, thriller
Director: Mayank Sharma
Cast: R. Madhavan, Amit Sadh, and Atharva Vishwakarma
Seasons: 2
Episodes: 8
Read more: Top 10 Best Movies On Netflix To Watch By Movie Lovers