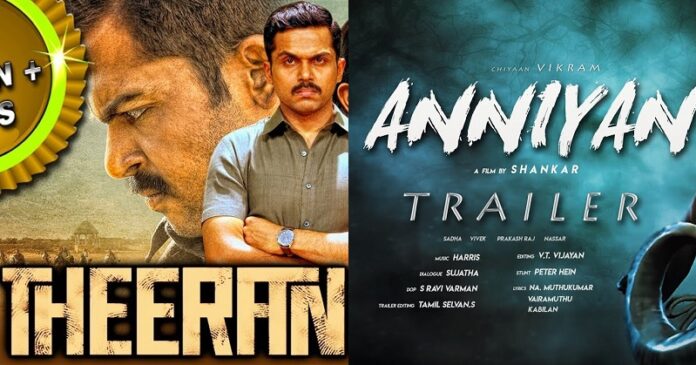 In the past few decades, South Indian movies have well over established themselves as a force to be reckoned with. If in the past they were associated with over-dramatized action sequences and over-the-top dramatics, today these aspects of dramatics paired with brilliant scripts and performances have made the South industry-respected worldwide. Some super hit South movie dubbed in Hindi for all of us to enjoy.
Here are our picks for some of the best South movies dubbed in Hindi.
1) Vikram Vedha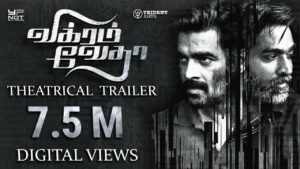 Released in 2017, this South Indian movie is an excellent crime thriller with an IMDb rating of 8.7. In the film, we have Vikram, a cop. Vikram in his work life carries a belief of a clear black and white between good and evil. To compact him we have a gangster, Vedha. When Vedha voluntarily surrenders and tries to question Vikram's life, it throws Vikram's life into disarray.
Directors Gayatri and Pushkar have put up an engaging and absolute master class of a film. The lead actors Vijay Sethupathi and R. Madhavan light up the screens with their performances and are a fest to watch. If you are a fan of crime thrillers, this now dubbed in Hindi movies is a must-watch with amazing character formations and script.
2) Movie -1 Nenokkadine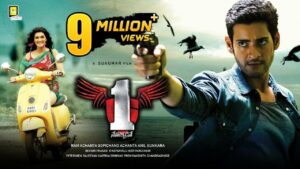 Next on the Telugu dubbed in Hindi movies list is Nenokkadine with an IMDb rating of 8.1. This Telugu movie follows Gautham who suffers from a psychological disorder that makes with question reality and illusions.
He does not remember who killed his parents and must overcome this to take revenge. This Telugu movie is brilliant and mind-bending. Mahesh Babu in the lead role has delivered an exceptional performance. For psychological thrillers, it does not get better than this movie.
3) Anniyan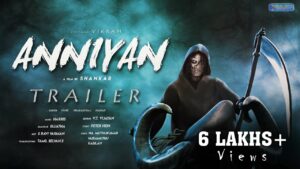 Anniyan was released in 2005 and is an excellent South Indian movie dubbed in Hindi with an IMDb rating of 8.3. Ramanujam, who suffers from multiple personality disorder, is frustrated with the corrupted activities of everyday life.
He works as a lawyer by day and a vigilante by night. From the 'Garuda Purana' he forms all the methods of his actions and exposes various antisocial elements. The lead actors Vikram and Sadha do justice to their excellent characters. This dubbed movie is must watch for Vikram's spectacular personality switches.
4) Vedam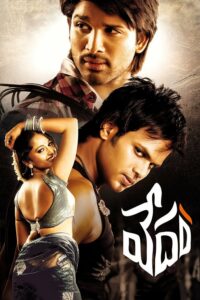 One of the best Telugu dubbed in Hindi movies, Vedam has an IMDb rating of 8.1. The lives of Raju, Saroja, Ramulu, Vivek Chakravarthy, and Raheemuddin Qureshi get entangled when a terrorist puts their lives in danger.
The film has it all drama, heartfelt moments, and a powerful social message. All the actors are amazing in this Telugu movie, but Manoj Vajpayee and Allu Arjun steal the show. Vedam is worth a watch.
5) Okkadu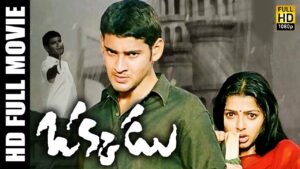 Okkadu is among the brilliant Tamil dubbed in Hindi movies with an IMDb rating of 8. The movie follows Ajay, a Kabaddi player, who goes to Kurnool for a match. There he saves Swapna from a marriage to a brutal factionist, Obul Reddy. Ajay's father is an Assistant Commissioner of Police and Ajay hides Swapna in his home.
As the movie unfolded the scenes gets better and more interesting. This Tamil movie is packed with romance, action, and drama. The leads Mahesh Babu, Bhumika Chawala, and Prakash Raj are well deserving of praise.
6) Indru Netru Naalai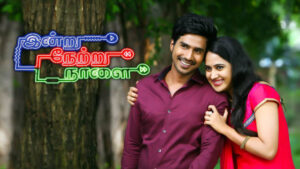 Sci-fi films are often tough to make but this movie hits the bullseye with an IMDb rating of 8. The Tamil movie follows Elango and his friend Pulivetti Arumugam as they find a time machine. Elated with their new machine, they set out a business of looking for lost things are earn a huge profit.
Things start to go bad for them when all their activities prevent the death of a gangster. This gangster now wreaks havoc in their lives. With retro nostalgia, comedy, romance, and sci-fi fantasy, this movie has the winning formula. The cast of Vishnu Vishal and Miya George have excellent chemistry and elevate the movie and put it in a good spot among the best Tamil dubbed in the Hindi movies list.
7) Leader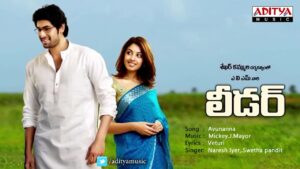 Leader is a political drama with an IMDb rating of 8. It follows Arjun Prasad who is an educated idealist and son of a politician. As Arjun grows up he desires to rectify the faulty and rigged political system and wants to deal with corruption.
His goals land him in a battle of power and in trouble. Rana Daggubati's performance is a class apart in this high voltage South Indian movie. If you have an interest in political movies, Leader will blow your mind.
8) Theeran Adhigaaram Ondru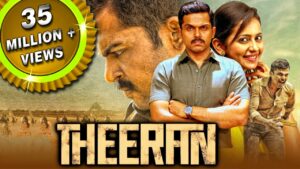 This Tamil movie is an action-thriller with an IMDb rating of 8.3. The movie stars excellent performances by Karthi, Rakul Preet Singh, and Abhimanyu Singh. It follows the true events of the Operation Bawaria Case, which involved dacoits' criminal activities and the Tamil Nadu police.
The lead officer in the movies is Theeran, who tries to decode a series of events with the same linking pattern. The movie is an excellent representation of reality and does a good job of finding the balance between keeping the facts real and the movie still dramatically entertaining.
9) Raajkumara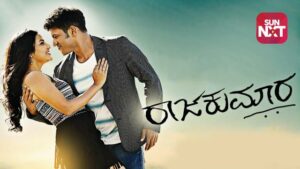 Raajkumara is a perfect Kannada family movie. Siddharth, an NRI works for the business of his father in Australia. He falls in love with Nandani, a salsa dancer. When he wins the approval of both sides of the family and everything looks settled in his life, one incident in his family changes his outlook.
He decides to look after the people in old age homes but faces problems from Jagannath, a corrupt politician. A simple, good v/s evil story, Raajkumara is a complete family entertainer and a must-watch.
10) Arjun Reddy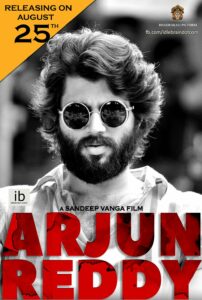 Vijay Devrakoanda and Shalini Pandey, star in one of the most popular South Indian movies, Arjun Reddy with an IMDb rating of 8.2. Arjun is a house surgeon who falls in love with a simple and sweet college student, Preethi. His anger issues cause problems in their relationship and they separate when Preethi's parents disapprove of their love.
This causes him to turn to alcohol and he then becomes an alcoholic with a slew of one-night stands. This movie is worth a watch for its drama, romance, and performance. The Bollywood remake of this is Kabir Singh, which although great could not match the level of charisma the original movie had.
11) Bahubali: The Beginning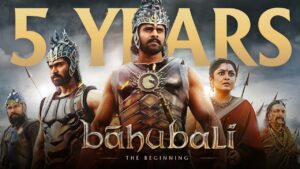 You have to be living under a rock, to not know about this 2015 movie. Bahubali has an IMDb rating of 8 and was one of the most popular movies not just in India but has a cult following in the world. In the Kingdom of Mahishmati, Shivudu falls in love with a warrior girl.
His true legacy and family history come into the light as he tries to woo his love interest. Directed by S.S. Rajamouli, this movie's cinematography and VFX deserve a lot of credit. This larger-than-life movie has the perfect actors, sets, and script. Bahubali is a once in decades kind of a movie.
12) Bahubali: The Conclusion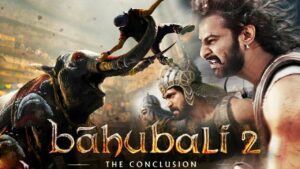 After the success of the first Bahubali, The sequel was highly anticipated. Made even more popular by the viral question-"Kattapa Ne Bahubali Ko Kyu Maara?" The story mainly revolves around the past events of the Mahismathi kingdom. Shiva, son of Bahubali, who finds out his legacy, now goes on a quest to find answers to his questions.
In terms of acting, script, direction, set design, action, and drama, the sequel was just and good if not better than the original. The cast and director are the same and the winning formula for the success of this internationally successful franchise.
13) Enthiran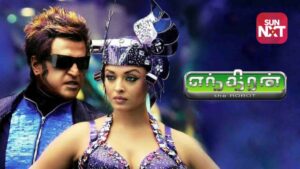 Released in 2011, this dubbed movie has an IMDb rating of 7.1. The film has a superstar cast of Rajnikanth and Aishwarya Rai Bachchan. A scientist, Dr. Vaigaran, creates a robot, Chitti. With an upgrade to his software, Chitti starts to develop human emotions and falls for his creator's girlfriend. This sci-fi romance movie is a total entertainer and a major hit.
14) Arundhati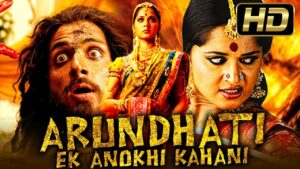 Arundhati is a super successful film and the highest-grossing Telugu film of 2009. During her visit to her native place, Arundhati finds out that she looks like her grandmother. Chaos erupts in her life when her grandmother's problems become her own as a black magician tries to kill her. Anushka Shetty and Sonu Sood shine in the movie. This horror movie is a fan favorite.
15) Shivaji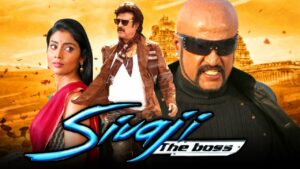 A superhit movie by Rajinikanth, Shivaji has an IDMb rating of 7.5. In the movie Shivaji, a software engineer returns to India to serve the nation. As he tries to help the people, he faces obstacles from corrupt officials and politicians. Critics and commercial hit, Shivaji has received many awards including a National Award. This is a classic commercial hit and super entertaining.
Read more: 15 Best Horror Movies Of All Time From Bollywood With IMDb Ratings