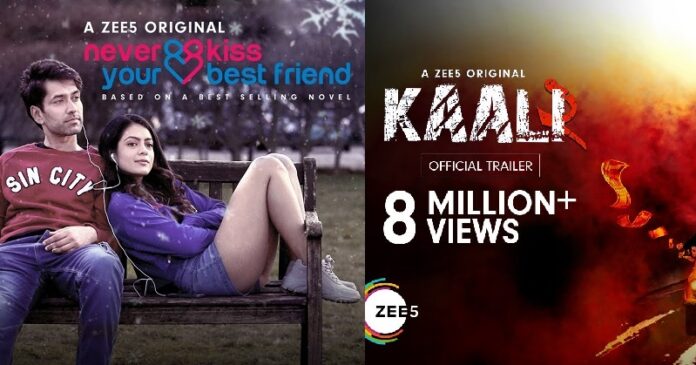 Zee5 in the recent past has emerged as a loved and appreciated medium of entertainment. With a variety of desi web series ranging from love, mystery, action, and drama, Zee5 has garnered plenty of attention.
To know more about the different desi web series in Hindi on Zee5, read on below:
1) Kaali: IMDb rating- 7.8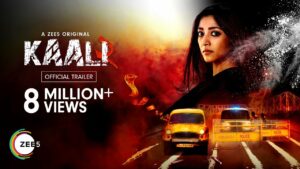 Kaali is a gripping story of a mother who has only one night to save her son. Kaali shows us a look into the underbelly of Kolkata which is not usually spoken much about. The show is a brilliant cocktail of hope, betrayal, drama, and bravery and takes you on a cliffhanger ride all the way through the climax. Actress Paoli Dam in the lead role is a show-stealer.
2) Crashh: IMDb rating-8.8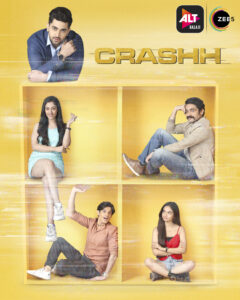 A heartwarming tale of love in the family, this Indian web series will leave you wanting more. The show follows the lives of four siblings who after an accident find themselves in an orphanage. Later all four are separated. Their fates bring them all together, in this beautiful show which will pull on your heartstrings.
3) Love Scandal And Doctors: IMDb rating- 8.7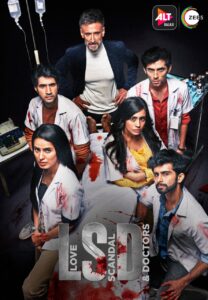 This show is certainly different and edgy in terms of this script. The show's plot features five medical interns who find themselves entangled in the crime world. The journey is full of twists and turns and leaves the viewers in question till the end. Along with being an amazing thriller, the show also has a good take on social issues. If you are looking to be entertained, Love Scandal And Doctors is one of the best web series in Hindi on Zee5.
4) Jamai 2.0: IMDb rating-7.2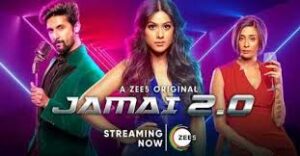 Jamai 2.0 has one of the most popular cast on this list comprising, Ravi Dubey, Nia Sharma, and Achint Kaur. The show revolves around Siddharth's thirst for revenge from his love interest Roshini's mother, Durga Devi who owns many nightclubs in the city. The twists and turns of the characters are unpredictable and this revenge-drama saga is a web series desi lovers' ultimate choice.
5) Churails: IMDb rating-8.4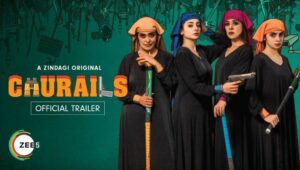 The main plot of the show features four women who seek out the help of an undercover detective agency to expose the true nature of their cheating husbands. The show is a massive success in terms of its ability to show topics like patriarchy and inequality in a marriage with nuanced storytelling. The women's fight against the stereotypes makes this a must-watch desi web series.
6) Kaafir: IMDb rating-8.3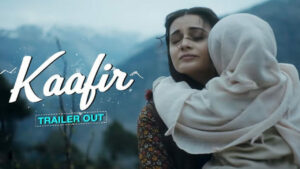 At its core, this desi web series in Hindi follows the life of a journalist who tries to get justice for an innocent Pakistani woman who gets labeled as a militant in India. This heartwarming does a brilliant job in capturing human emotions in a cross-border story with the relevant socio-political backdrop. A must-watch web series with brilliant acting from the leads, Mohit Raina and Dia Mirza.
7) Qubool Hai: IMDb rating- 8.5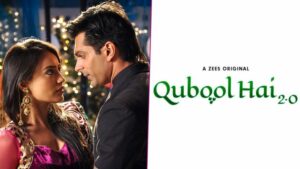 For the fans of the original T.V show Qubool Hai, this Indian web series sequel is a treat. The show follows the two leads, Zoya and Asad. Both of them have set their principles and ideals of life towards different things- one towards the cause of his country and the other towards her duty to her family. With an amazing cast and dreamy dialogues, Qubool Hai 2 takes you on a journey of love and drama which in the end leaves you in the mood for love.
8) Bicchoo Ka Khel: IMDb rating- 8.4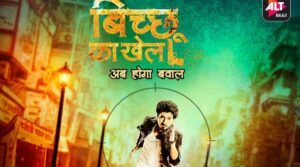 Akhil is a young student who gets in the middle of the crime world of Benaras. This revenge –drama, follows the lead, Akhil as he challenges and mocks the legal system. The suspense and subtle comedy of this show give plenty of entertainment value and make it one of the best web series in Hindi on the platform.
9) Jeet Ki Zid: IMDb rating- 8.4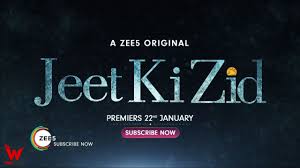 This next on our list of best web series desi lovers would enjoy is Jeet Ki Zid. The show is based on the life of retired Indian Army Special forces officer Major Deependra Singh Sengar. His life changed completely after an injury in the Kargil war. When he is wheelchair-bound he loses his zeal to live and the show takes us on a journey of his rediscovery of life.
10) The Married Woman: IMDb rating- 9.2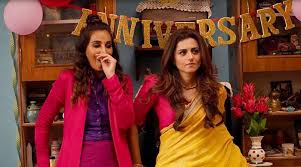 Astha is the protagonist of the show. Throughout her life, Astha has been a good wife, mother, teacher, and homemaker. Her role in her household with her selfish husband makes her forget her true identity. All changes when she meets an artist, Peeplika who makes her realize her self-worth. The show has an amazing script and is backed by brilliant performances which hit home for many viewers.
11) Never Kiss Your Best Friend: IMDb rating- 7.9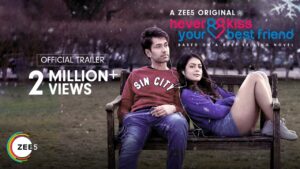 A loved-up pick for those who love romance, this show features two best friends, Tanie and Sumer who meet after five years. This show plays around with the rules of friendship and love and is a solid entertainer.
12) Naxalbari: IMDb rating-7.9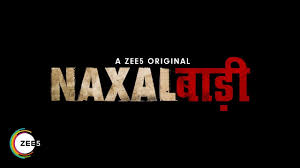 STF agent Raghav is tasked with the curtailment of a Naxal uprising in Gadchiroli. Things take a turn on his secret mission when the war becomes too personal for him and he plans on uncovering the larger plan behind the uprising. The show is based on the Naxal movement in India and many real-life plotlines have been used on this web series.
13) Abhay: IMDb rating-8.0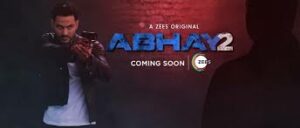 Abhay is a nail-biting action-packed crime show. Inspired by true events the show follows the life of Abhay who is a courageous investigating officer who holds nothing back to solve any case. Follow his journey as he tries to save innocent people from crime while battling his own demons.
14) Paurashpur: IMDb rating-8.0
This Hindi web series has been praised for its brilliant and different concept. In a kingdom ruled by men, Paurashpur takes us on a war between the sexes for gender equality. In this show, every character has grey elements and they all fight for power and survival. The performances of Annu Kapoor, Shilpa Shinde, and Milind Soman elevate the show.
15) State Of Siege:26/11: IMDb rating- 8.1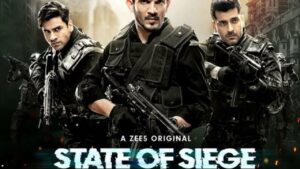 The State Of Siege follows the events of the 2008 Mumbai terror attack. The action sequences and the plot of this desi Indian web series are commendable. The cinematography of the series is a class apart and the show is gripping and engaging. The show has been praised for the sensitive portrayal of the real tragic event.