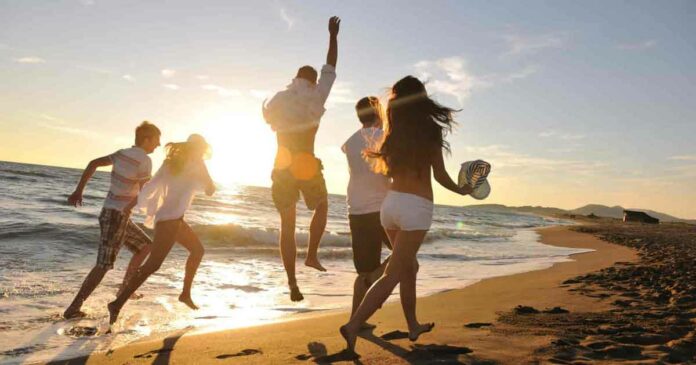 Places To Visit In India are many but selecting the right one that matches your mood and travel need is important. Sometimes, we all want to escape from the hustle and bustle of the city and plan a vacation at some quiet and serene place for relaxation. We all need a break once in a while from our daily routine, nothing wrong in that. So, if you're an exhausted soul, suppressed by the pressure of workload, then you must consider going on a trip with your friends or family, just for sheer enjoyment. Here's a list of 10 such amazing destinations in India which you must visit once in a lifetime.
List Of Places To Visit In India
Ladakh
The mesmerizing Leh Ladakh is a dream destination for many for its pristine glory of magnificent mountains and the dangerously beautiful road connecting Manali to Leh. Adventure seekers, it's your ideal place for trekking, water rafting, and mountaineering. But for those homely bodies looking for some peace and solitude, you can visit the innumerable Buddhist monasteries like Alchi, Thikse, Hemis, and many more. Don't miss the stroll around the crystal clear Pangong lake where the movie 3 Idiots was shot. Just brace yourself against the chilly wind.
Kashmir
Known to be the Heaven On Earth, Kashmir once topped the list of tourist destinations. But constant reports on terrorism have planted fear in the hearts of people. The beautiful Himalayan ranges, pine and deodar woods, picturesque Betaab and Aru valleys, and astounding lakes make it feel no less than a paradise. If you love snow, visit Sonmarg and Gulmarg where you'll experience a thrilling Gondola ride. If you are travelling with your sweetheart, then you can go on a romantic date in a Shikara on Dal Lake and add fire to your love. Shoppers, don't forget to buy the intricately designed Kashmiri shawls and handicrafts.
Sikkim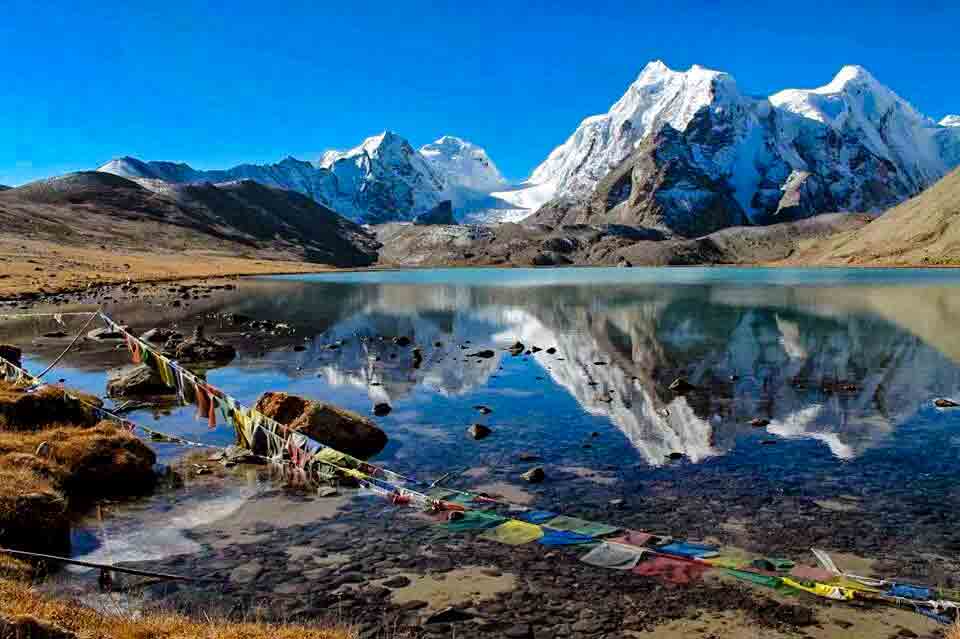 Sikkim offers you with a plethora of breathtaking places to visit, be it the adrenaline-filled trek to Yumthang Valley, or witnessing the enchanting Cholamu and Gurudongmar. There will not be a single dull moment in Sikkim with its snow-covered tranquil mountains, spiritual shrines, and monasteries or the panoramic views of beautiful rhododendrons, little hamlets, and even a fun Yak ride. If you consider yourself brave enough, then there are options available for paragliding and rock climbing. Ready for it?
Rajasthan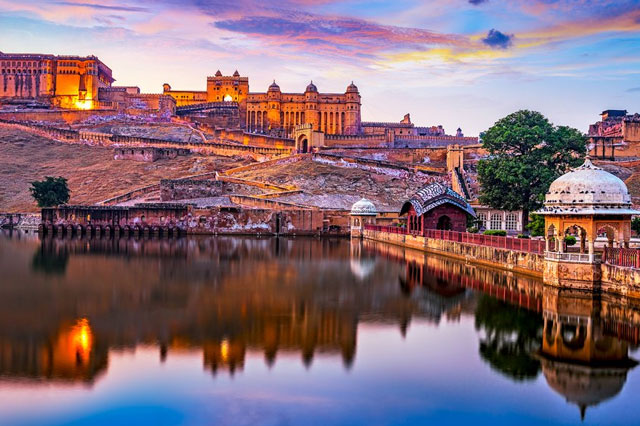 The ancient city of kings and queens will make you feel no less than a royal soul, once you enter the gorgeous palaces in Rajasthan. The fascinating architecture of temples, forts, and Havelis in Jaipur will make your jaw drop. Visiting the incredible Jaisalmer fort is a must to experience the Rajputana charm. You can't miss Mount Abu because from there you will be able to see the enthralling beauty of the whole city. The striking cultural heritage doesn't stop at this. You are yet to enjoy the amazing camel ride, the exotic Rajasthani dishes, folk dances, campfires under the stars as well as the unique Rajputana jewellery. The memories in Rajasthan will stay with you for a lifetime.
Meghalaya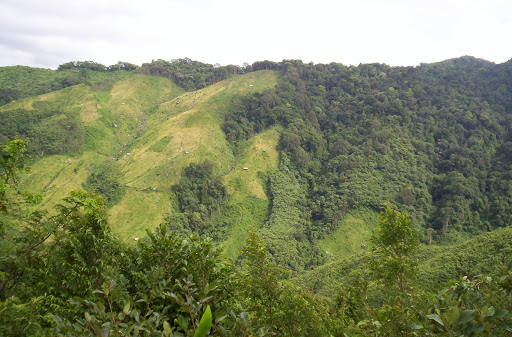 Do you know there's a quaint little village in Meghalaya named Mawlynnong which is known to be the cleanest village in India? It's also one of the most beautiful hamlets one can ever lay eyes upon. The Abode Of Clouds, Meghalaya holds some of the lush green terraces, mighty waterfalls, and dense woods with dark caves. It's the perfect destination to spend a week or two for nature photographers, explorers, and trekkers. Want to know another interesting fact? There are root bridges in some parts, grown by the Khasi tribe by entangling the roots of rubber and beetle nut tree trunks that lay above streams and rivers. And trust me, your eyes are going to pop out once you observe the distinct shapes of stalactites and stalagmites in the Krem Mawsmai cave. You won't regret if you select this place from our list of Places To Visit In India.
Aurangabad
Housing around 28-30 Buddhist caves and shrines, the Ajanta and Ellora of Aurangabad hosts marvellous paintings and decorations carved out from rocky landscapes that are a sheer treat to the eyes. The beautiful monuments and tombs give you a glimpse of the skills possessed by the artisans. The magnificent gateways, popularly known as Kala Darwaza and Rangeen Darwaza are the evidence of such artistic talent. And yes, while roaming the markets of the fortified city, we highly recommend you to buy the soft Himroo and Paithani silk that is purely hand woven.
Kerala
Kerala, it's said God blessed this place with natural beauty. With amazing tropical beaches aligned with tall coconut trees and vast backwaters, you would have the best time of your life here. Make yourself comfortable in a pretty houseboat on the backwaters of Alleppey or get lost along the trails of the dense tea gardens in Munnar. Love animals? Then what about riding on an elephant and venturing into the Periyar Wildlife Sanctuary watching various flora and fauna? Or do you think you would like to have a spectacular view from the balconies of a treehouse? Oh! And before I forget, experience the refreshing Ayurvedic massage to rejuvenate your body.
Goa
Don't deny the fact that we all plan on going on a Goa trip once we graduate. But getting permission from our parents is like pleading to a rock. But we can't blame you, because honestly, name a better place than the scenic beaches of Goa to chill and have a rave party with your gang with a bottle of beer in your hand. This ideal tourist destination for youngsters has several beaches like the Candolim beach where you can bask in the sun and get a much-desired tanned body or the Anjuna Beach if you love less crowded places from where you could visit the Chapora Fort. So we can say, if you are looking for some relaxation and fun, then Goa is the place for you. All you need to do is to reason with your parents.
Andaman and Nicobar Islands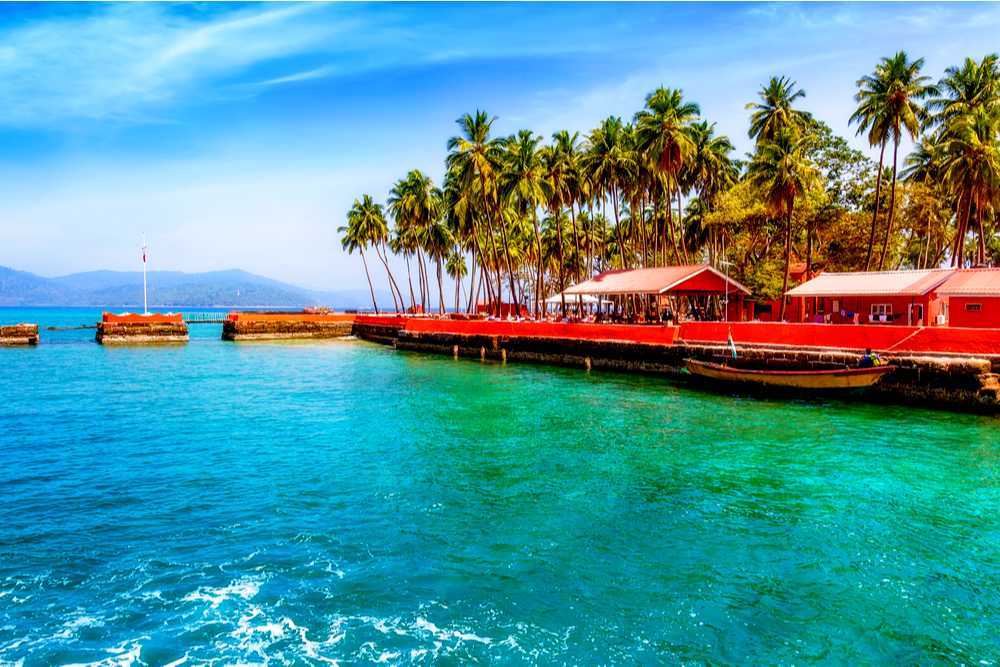 Water fanatics, you needn't look anywhere for a travel destination as we have the best place in mind for you. Andaman and Nicobar Islands are like paradise if you want to retreat for water sports buff. Surrounded by azure glistening waters, tropical forests all around, and more than 500 coasts, the Islands are capable of luring flocks of tourists from every corner of the world. Dive into the depths of the alluring ocean and witness the astounding coral reefs, tiny fleeting fishes, and other mesmerizing marine life. Snorkelling, scuba diving, sea walking, and speed boating will give you loads of memories to take home with you. And if you're a honeymoon couple then have a stay in Havelock Island and enjoy the different glorious colours of the setting sun, creating a perfect romantic mood.
Sunderbans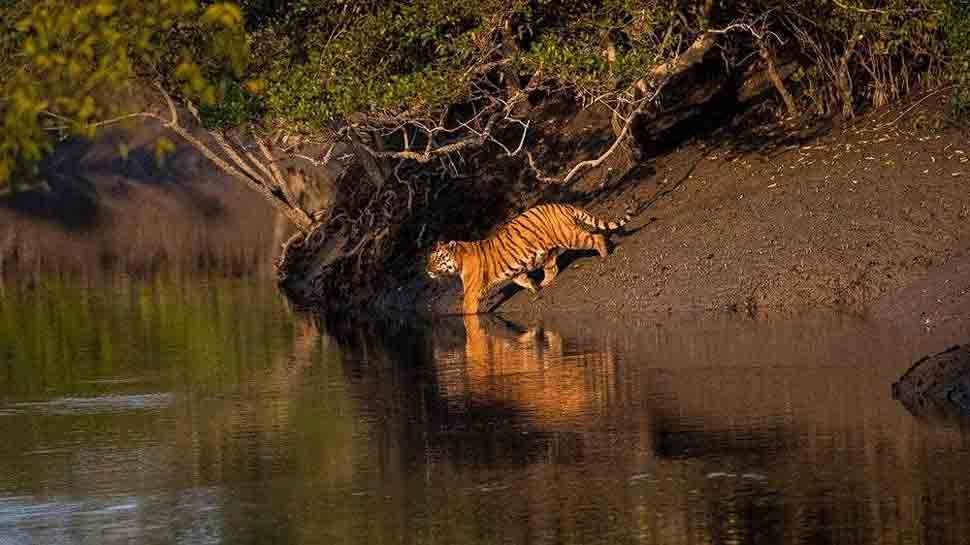 Is the tiger your soul animal? Or do you just love its ferocious roar? Well, then why not drop into Bengal's largest mangrove forest, the Sunderbans, notable for the distinguished man-eating Royal Bengal Tiger? Cruise through the dense waters in a boat with an eerie silence interrupted only by the sudden shrill of birds. You can also happen to stumble over hungry crocodiles basking in the banks. Sounds thrilling? Wait until a pugmark of the mighty tiger catches your eye or something yellow with stripes hidden amongst the bushes. Are you scared yet? On a lighter note, take with you some delicious raw honey and have them in the safe haven of your home recalling the spine chilling experience in the Sunderbans.
Have you packed your bags yet? Because I'm sure that the travel bug must have bitten you by now and you are ready to slip into your shoes and get going on a long vacation in these places To Visit In India. Select your destination from the above travel list and have a gala time with your folks. Get, set, go!