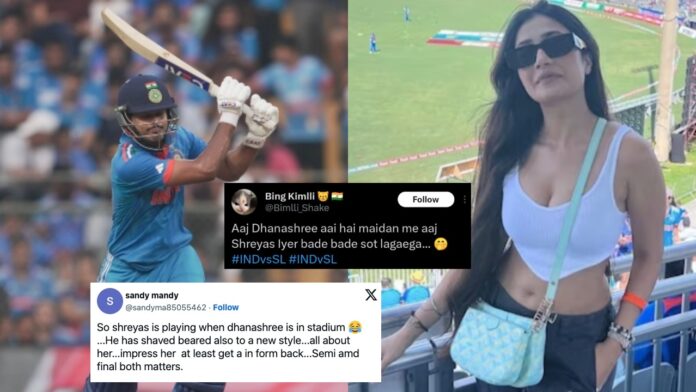 In a splendid display of cricketing prowess, Shreyas Iyer delivered a remarkable fifty runs to his name on a Thursday encounter against Sri Lanka at Wankhede stadium. His stellar performance played a pivotal role in propelling the Indian cricket team to amass a total that surpassed the milestone of 300 runs.
Shreyas Iyer's Explosive Innings
From the outset of his innings, Shreyas Iyer displayed a relentless and spirited approach. With a blend of dynamic pulls, resounding slaps, audacious slogs, and venturesome advances down the pitch to loft the bowler over his head, Iyer exuded an aura of unabated aggression. It was unmistakably evident that he had embraced a distinct and attacking demeanour on this particular day.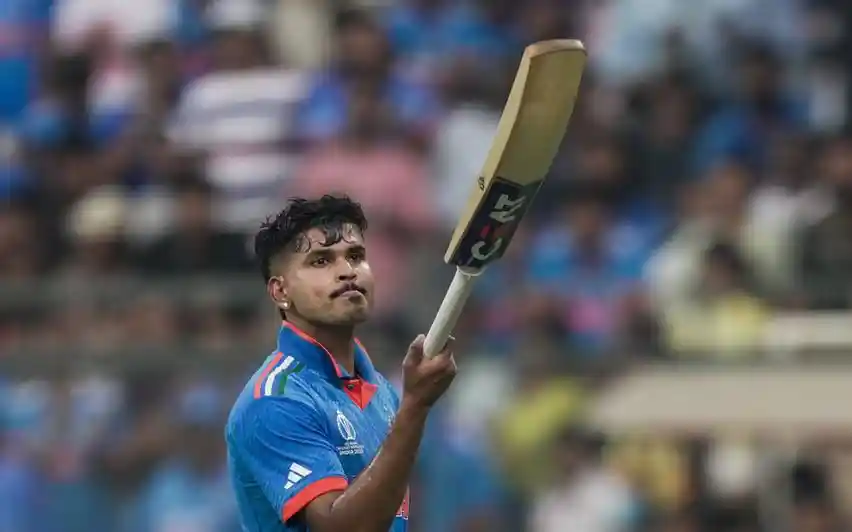 One could speculate that his relatively modest scores in recent outings might have spurred him to adopt this assertive strategy. Furthermore, the privilege of batting on his home turf in Mumbai, pitted against a seemingly less formidable opponent, would undoubtedly have further emboldened him to embark on this adventurous journey. Notably, his remarkable performance featured an uncommonly cheeky paddle sweep, a stroke seldom witnessed in his repertoire of ODI cricket in the past.
Shreyas Iyer Hits Monumental 106-Meter Six
Shreyas Iyer, with sheer audacity launched the most extensive six witnessed in the tournament thus far. With an awe-inspiring distance of 106 meters, against the formidable fast bowler Kasun Rajitha. It was a quintessential demonstration of "stand and deliver" mastery by Iyer.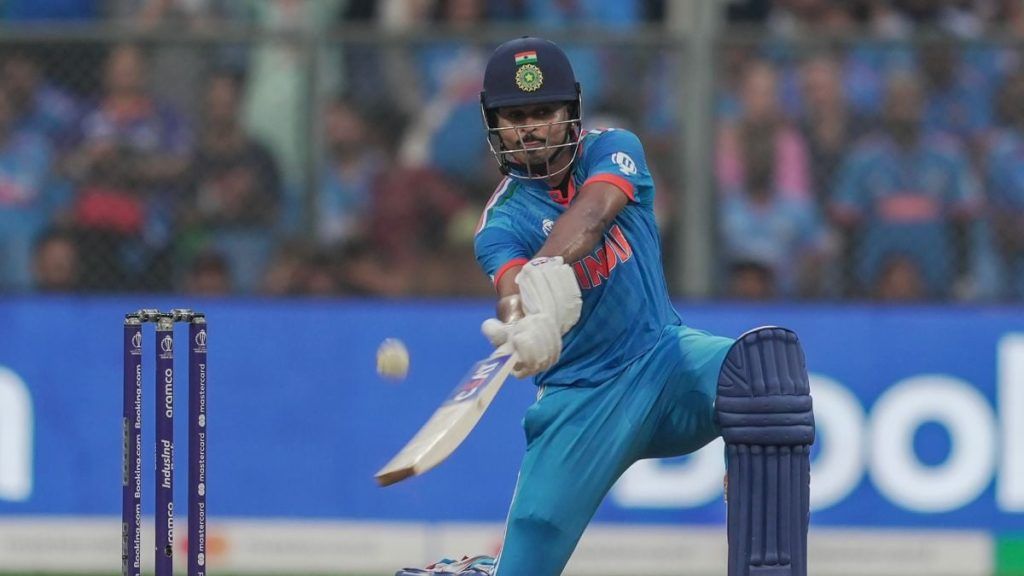 In an impeccable display of cricketing finesse, Rajitha delivered a ball that nestled perfectly within Iyer's striking zone, outside the off-stump. Given Iyer's assertive mood on the day, he seized this golden opportunity with unwavering determination. With a masterful stroke, Iyer extracted the very essence of the delivery and dispatched it soaring over the long-on boundary. Hence eclipsing Glenn Maxwell's prior record for the most colossal six, measuring an astounding 104 meters.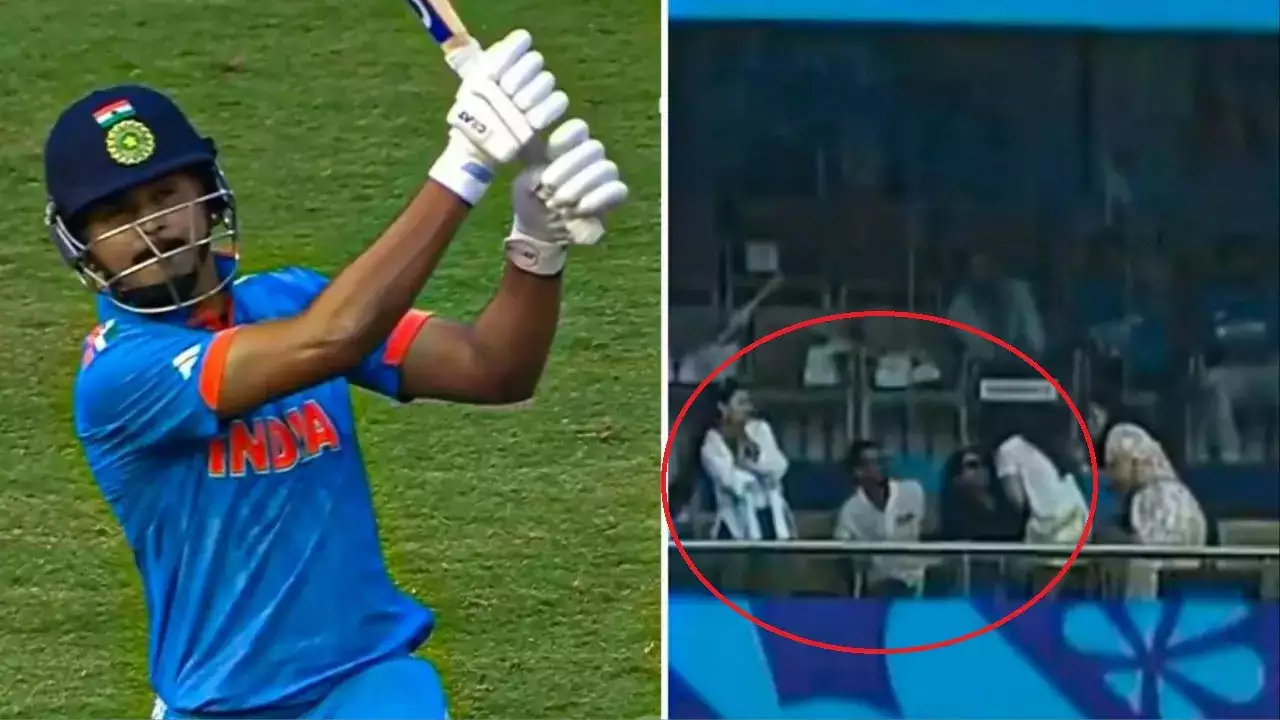 In a striking exhibition of his batting prowess, Iyer notched an impressive total of 82 runs, displaying his mastery with the willow across 56 deliveries. This commanding performance included the exquisite execution of 3 well-timed fours and 6 resounding sixes. Following one of those majestic sixes, the cameraman swiftly directed the lens towards Yuzvendra Chahal and his wife Dhanashree Verma. This seemingly innocuous gesture. However, inadvertently triggered a cascade of humorous memes and online jesting on the popular social media platform, Twitter.
🚨🚨🚨
Shreyas Iyer first fifty in this world cup 💥💥💥#INDvsSL #DunkiTeaser #ODIWorldCup2023 #SLvsIND #ViratKohli𓃵 #prince #subhmangill #INDvSL #Dhanashree pic.twitter.com/KU8oEqY52Z

— Pritesh Raval (@ArvindKanjarval) November 2, 2023
Saareee six dhanashree ke pass marunga ,too good Iyer bhai #IndiavsSriLanka #INDvSRI #ShreyasIyer pic.twitter.com/iBQ3IefVWT

— Gaurav g (@gaurav_g00) November 2, 2023
Hats off to the cameraman !! When Shubman Gill is batting…. they show Sara Tendulkar !! and when Shreyas Iyer is batting they are showing Dhanashree Verma… #CWC23INDIA #INDvsSL #ViratKohli𓃵 #cameraman pic.twitter.com/M5zpNNi4hT

— Omkar Lakhe (@omkar_lakhe) November 2, 2023
Shreyas Iyer performing great.
Meanwhile Chahal to Dhanashree😁#INDvSL pic.twitter.com/cNG8VGIBVx

—  ll_गुप्ता जी – लखनऊ वाले_ll  (@someshhh_) November 2, 2023
Dhanashree is enjoying Shreyas Iyer's batting at Wankhede#INDvSL pic.twitter.com/X4AzZfBTFY

— Niharika (@Niharika_Ro45) November 2, 2023
Yuzi Chahal and Dhanashree watching Shreyas Iyer's 50 pic.twitter.com/yOrHviZsIm

— Pakchikpak Raja Babu (@HaramiParindey) November 2, 2023
Dhanushree earlier faced allegations of infidelity with Shreyas Iyer, following their appearance together at a Ramadan event. However, these accusations proved baseless, as she happens to be Iyer's sister and attended the gathering accompanied by her.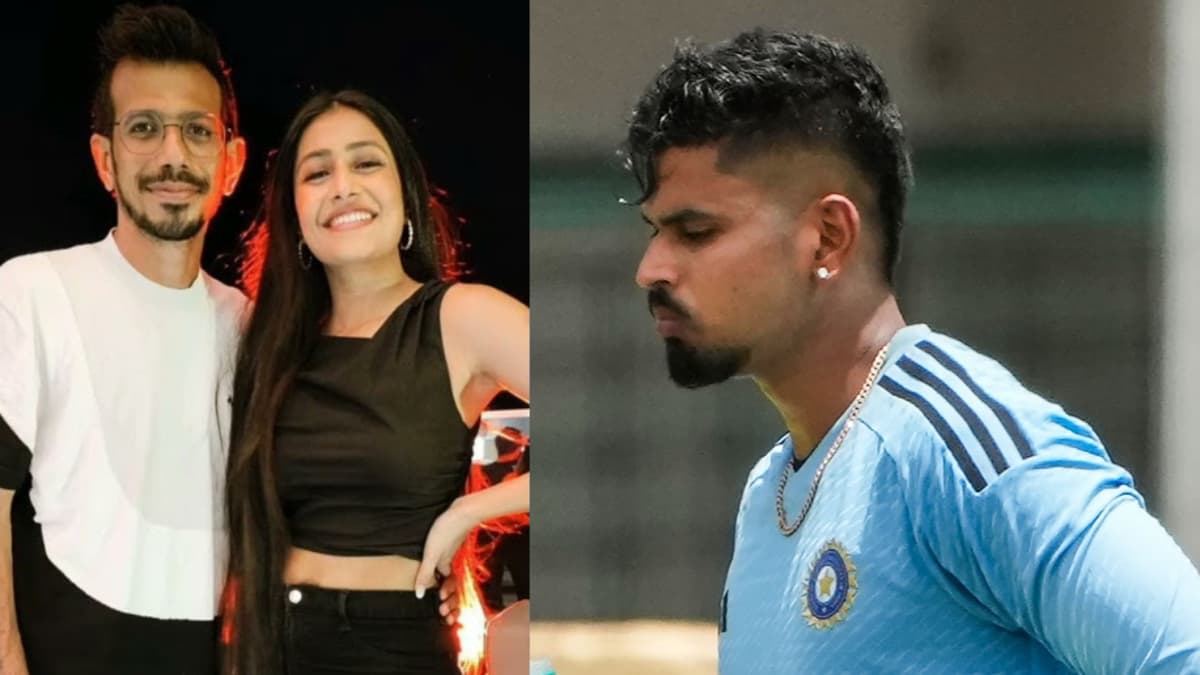 Chahal and Dhanashree have been active on social media, sharing numerous pictures recently, providing a glimpse into their blissful life together.
India's Historic Victory
In a riveting showdown that unfolded at Wankhede Stadium in the state of Maharashtra, India resoundingly triumphed over Sri Lanka. The Men in Blue displayed a masterful exhibition of their cricketing prowess. Hence excelling in every facet of the game, be it bowling, batting, or fielding. This stellar performance served to extend their unbroken winning streak in the ongoing ICC Men's World Cup of 2023.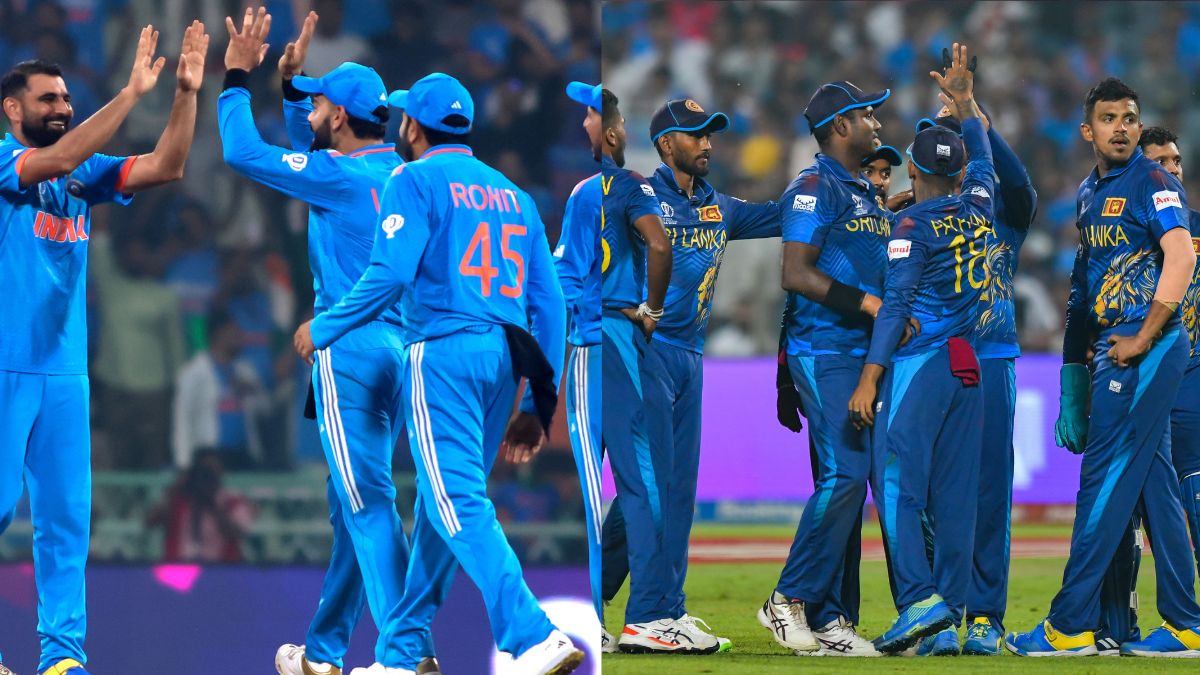 It was Sri Lanka that won the coveted toss and elected to take charge in the field. It was their initial strategic choice. Nevertheless, India went on to amass a commanding total of 357 runs, despite the loss of 8 wickets. This imposing score ultimately paved the way for India to secure a resounding victory over Sri Lanka. With a remarkable margin of 302 runs.
Read more: Have A Look at Top 10 Philanthropists of India in 2023