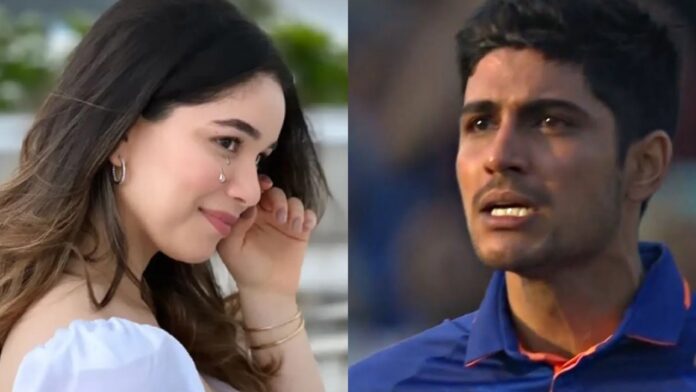 When the worlds of cricket and Bollywood or famous figures intersect, it becomes a delightful spectacle for both the media and fans. One such relationship that has garnered significant attention is the one involving Shubman Gill and Sara Tendulkar, the daughter of the cricketing legend Sachin Tendulkar.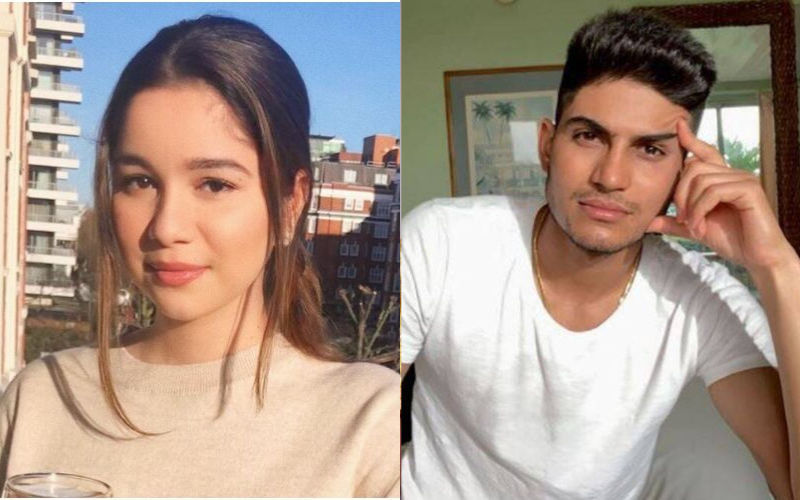 Rumors began circulating in 2020 when Sara Tendulkar openly showed her support for Shubman Gill during an IPL match between Kolkata Knight Riders and Mumbai Indians. Her public admiration for Gill's exceptional fielding skills sparked speculations about a potential romantic involvement.
In the cricketing spectacle that unfolded in Mumbai on the 2nd of November, the talented Shubman Gill showcased his prowess by amassing a notable 92 runs during India's clash with Sri Lanka.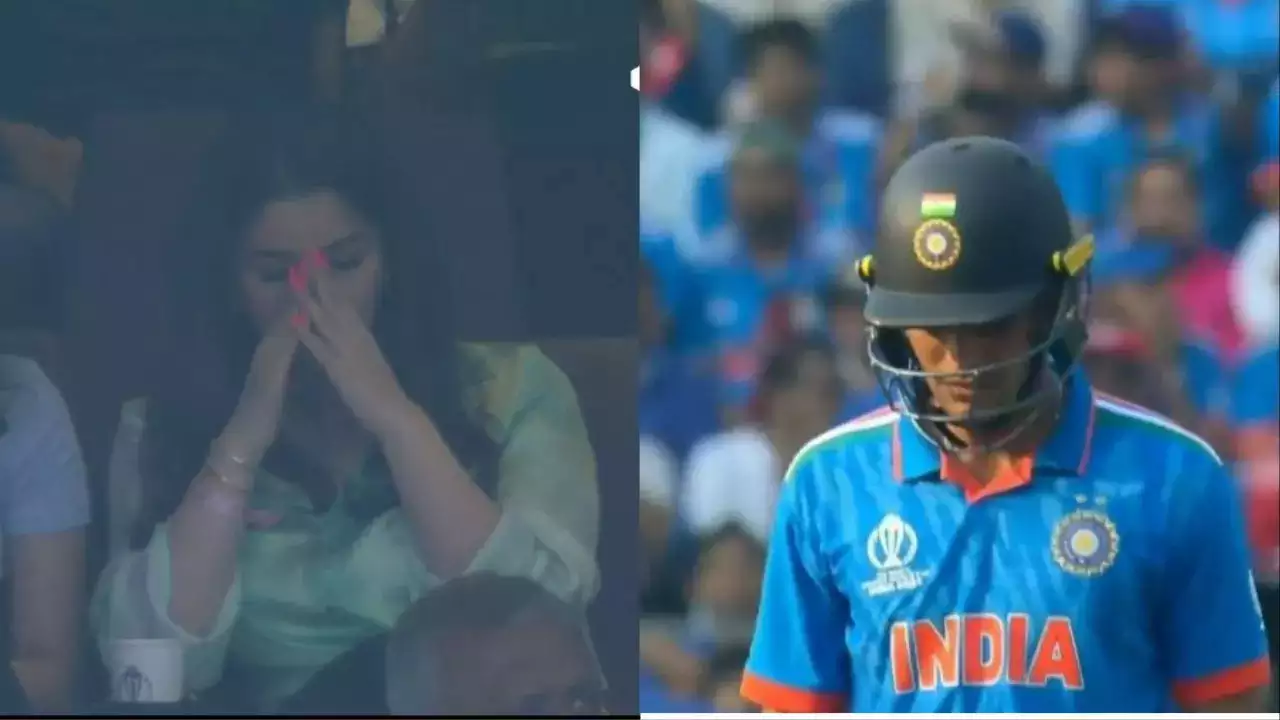 The enthusiastic spectators, including Sara Tendulkar, gathered at the splendid Wankhede Stadium, collectively holding their breath in anticipation of Gill achieving the long-awaited century during the 2023 World Cup match.
However, their hopes were swiftly dashed as Gill departed the crease before reaching the elusive milestone. The sensation of shock and disappointment that enveloped the colossal crowd found a poignant expression in Sara Tendulkar's visage, a moment that has since reverberated across social media platforms. In a viral clip capturing her reaction, Sara's emotions were laid bare for the world to see.
A Standing Ovation for Shubman Gill
One user encapsulated the collective sentiment, stating, "I don't know how to express this pain but same Sara didi same."
Numerous users conveyed their empathetic connection to Sara's reaction, using heartfelt expressions such as "Dukh dard peeda," reflecting the shared sense of anguish and sorrow. Another comment simply stated, "Us, bro, us," encapsulating the sentiment that resonated with many who witnessed Shubman Gill's near-century performance.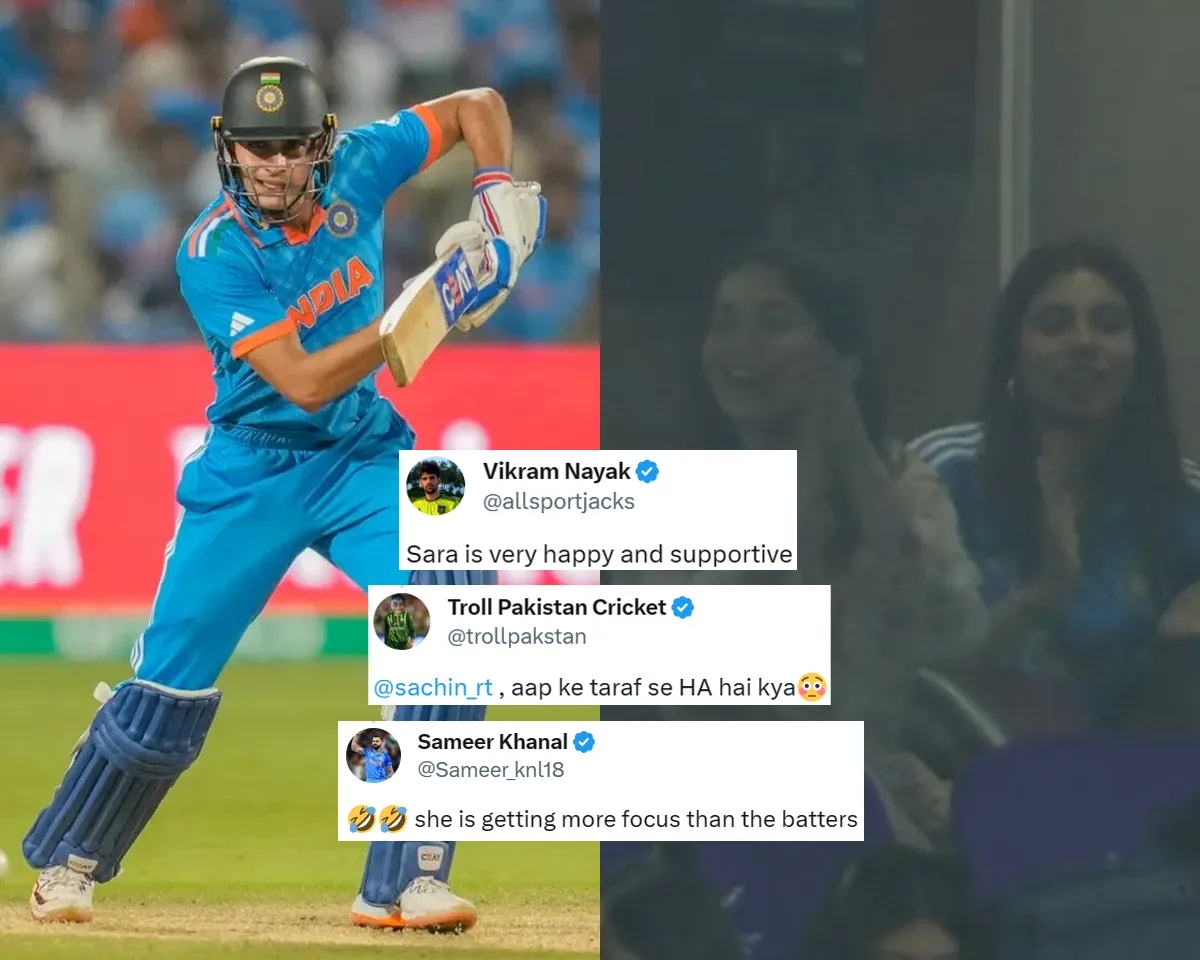 In a testament to the significance of Sara Tendulkar's approval, one user aptly expressed, "Appreciation from Sara Tendulkar is no less than a hundred. Well done Shubman Gill." This sentiment was accompanied by a poignant image of Sara delivering a standing ovation to Shubman Gill, underlining the profound impact of her recognition.
Sara Tendulkar. 💔😭 #ShubmanGill #INDvsSL pic.twitter.com/xjcfcjIRN3

— Atishay Jain (@AtishayyJain96) November 2, 2023
In a glittering spectacle at the iconic Wankhede Stadium in Mumbai, Maharashtra, the Indian cricket team emerged victorious against Sri Lanka in a World Cup 2023 encounter that took place on the 2nd of November. This gripping contest witnessed an assembly of the cricketing elite and notable celebrities in attendance, further enhancing the grandeur of the event.
Bollywood A-Listers Bring Glamour to Cricket Showdown
Among the distinguished guests was Sara Tendulkar, the daughter of the legendary cricketer Sachin Tendulkar. Her presence at the match added a touch of stardom and nostalgia to the proceedings, as cricket fans fondly recall her father's monumental contributions to the sport.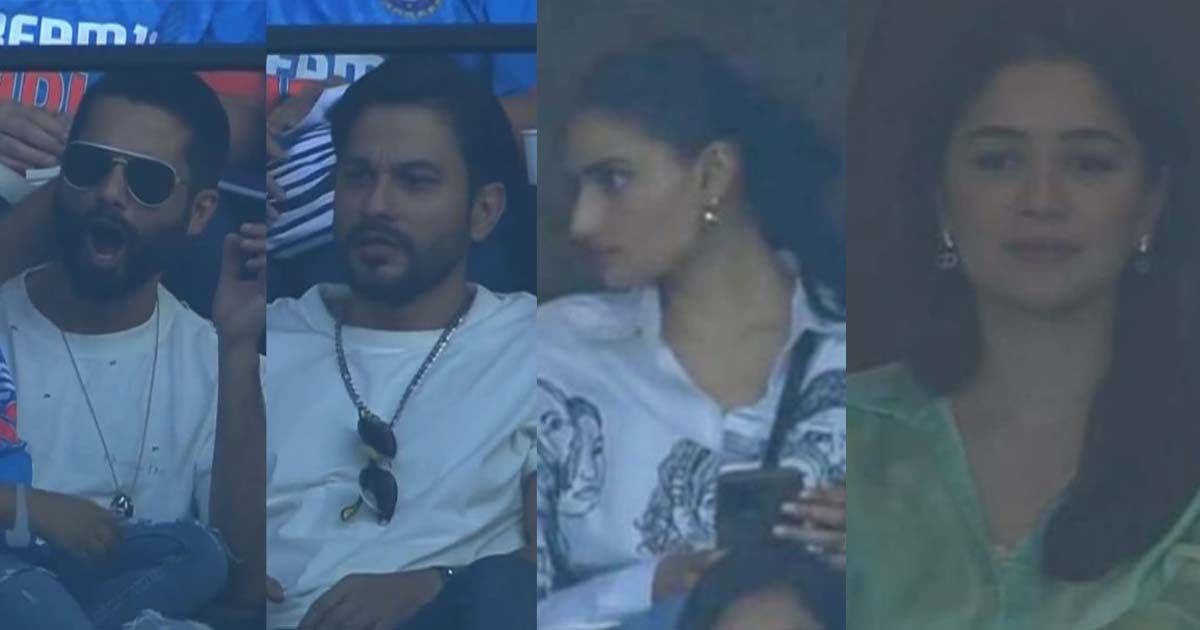 Accompanying Sara there were other notable figures from the entertainment industry, including Shahid Kapoor, Kunal Kemmu, and Athiya Shetty, captured in candid moments as they passionately cheered for the Indian team, infusing the event with an aura of star-studded fervour.
First team to Qualify for Knockout Stage
India secured the distinction of being the inaugural team to advance to the Cricket World Cup's knockout stages with an impressive 302-run triumph over Sri Lanka in Mumbai. Virat Kohli and Shubman Gill orchestrated a partnership of 189 runs for India's second wicket, contributing to their final score of 357 for eight. In response, Sri Lanka could muster only 55 runs before being dismissed.
Read more: Suniel Shetty reacts to Murthy's '70 Hour Work Week' Remark