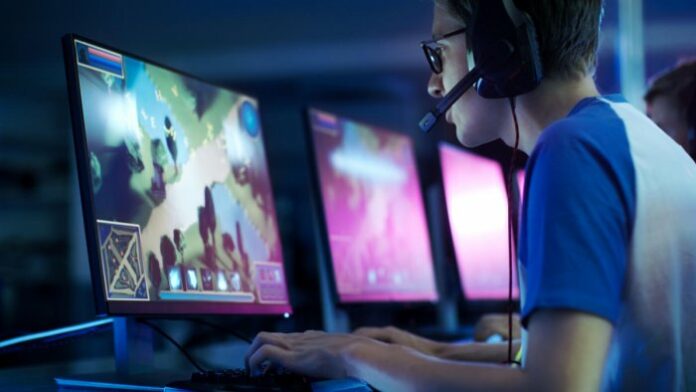 The term esports gets thrown around quite often these days, but to many people it's still a bit of an unknown concept. If you're wondering what the difference between esports game in India and traditional sports is, or if you have any interest in being an esports athlete in India (or anywhere else in the world), read on! I'll give you everything you need to know about becoming an esports gamer and winning big prizes at gaming competitions as well as getting your foot in the door to play professionally.
What Is Esports?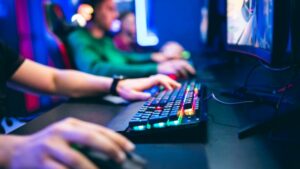 Esports is a form of competition using video games. The first esports competitions took place in the 1970s, but it wasn't until the 1990s that esports started to become more popular. Today, esports is a multi-million dollar industry with tournaments taking place all over the world. Esports players income millions of dollars and there are more than 500 million people worldwide who play esports games.
The most popular esports gaming in India is FIFA (2017). ESports athletes income up to $5 million a year from prize money and endorsements and earn as much as other professional athletes do.
Different Kinds Of Gaming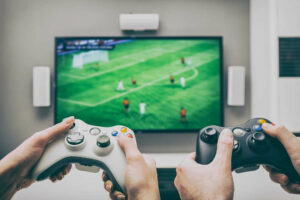 There are many different types of esports games in India. The most popular ones include BGMI, Valorant, multiplayer online battle arena (MOBA), first-person shooter (FPS), and real-time strategy (RTS). To make a living as an esports athlete in India, you will need to be good at one of these games. You can play with others either competitively or cooperatively. A competitive esports gamer might play matches for money or other prizes like sponsorship, whereas a cooperative esports gamer might just play for fun with friends!
Applying For Teams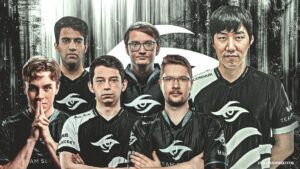 The next step in becoming an esports athlete in India is to find and apply for teams. You can look online for teams that are recruiting, or you can go to local gaming tournaments and meet people there. Once you've found a team that you're interested in, the next step is to fill out an application. Be sure to include your contact information, gaming experience, and any other relevant information. The esports gaming team will then review your application and decide whether or not to invite you to try out.
Getting Sponsorships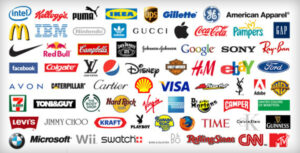 While many esports athlete in India are content with earning a modest living through esports gaming, those who want to make it their career need to start thinking about ways to increase their esports player income. One way to do this is by securing sponsorships from companies or brands that are interested in the growing esports market in India. To get sponsorships, esports gamer need to first prove their worth as a potential investment by competing in tournaments and building up a following on social media.
Connecting With Other Players


The next step in becoming an esports athlete in India is to connect with other players. You can do this by joining online forums, participating in online tournaments, and attending offline events. Once you have established a connection with other players, you can start to learn about the competitive scene and what it takes to be a successful esports gamer.
Training For Competitions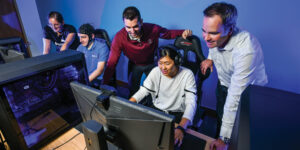 Just like any other esports game in India, becoming an esports gamer requires a lot of training and practice. You need to be able to play the esports game in India at a high level and have good reflexes. Most pro esports athlete in India train for at least 5-6 hours a day. If you want to make it as an esports athlete in India, you need to put in the time and effort.
The Importance Of Teamwork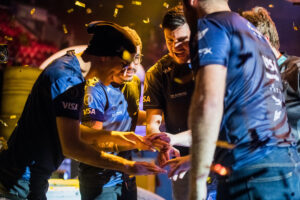 In the world of esports game in India, as in any sport, teamwork is important. After all, no one can win a game by themselves – it takes a coordinated effort from everyone on the team to come out victorious. But what exactly makes teamwork so important in esports? Let's take a look. First, if you want to succeed at your esports game in India you need to find a group of people who share your interests and commitment. The odds are pretty good that if you're dedicated enough to play an esports game in India for hours every day, then other people like you exist too! Second, communication and trust are also key when it comes to becoming an esports athlete in India.
Though there are many professional leagues in India as of now, the esports player income in India is growing. There are a few ways to make money as an esports athlete in India. You can join an international team and compete in global tournaments, or you can join a local team and compete in national tournaments. You can also work as a content creator, making videos and streaming your gameplay on platforms like YouTube and Twitch. Or you can work as a coach, teaching other gamers how to improve their skills.