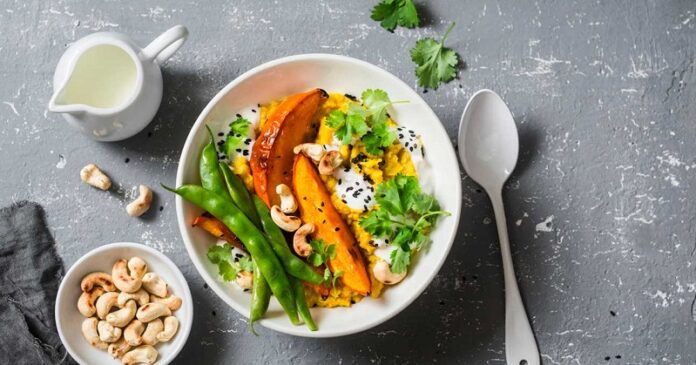 Although there is no perfect formula, many experts now advise that we have a snack in addition to three balanced meals. After supper, a little dessert or late-evening healthy Indian snacks works well to round off the day's menu. The goal is to not spend longer than three hours without eating something little.
The majority of convenience foods are high in saturated fat, sugar, and salt and are low in nutrients. Taking the effort to make nutritious healthy Indian snacks with a balance of macronutrients — carbohydrates, protein, and good fats — will satisfy cravings and top up your daily micronutrient tally.
Here's a list of 23 Indian Healthy snacks in the evening that adds happiness without fat:
1. Beaten Moong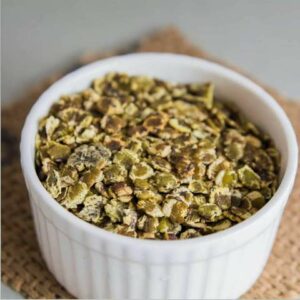 This street food gets served in India for a long time, and it's finally getting the attention it deserves. Boiled moong is now available as a packaged snack that you can buy in a store or online. You can include it in your list of healthy Indian snacks to take with you on the move. This is one of the most prominent healthy Indian snacks for evening.
2. Oats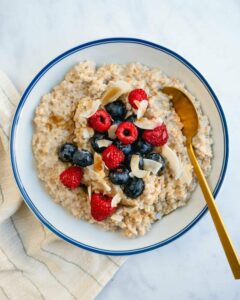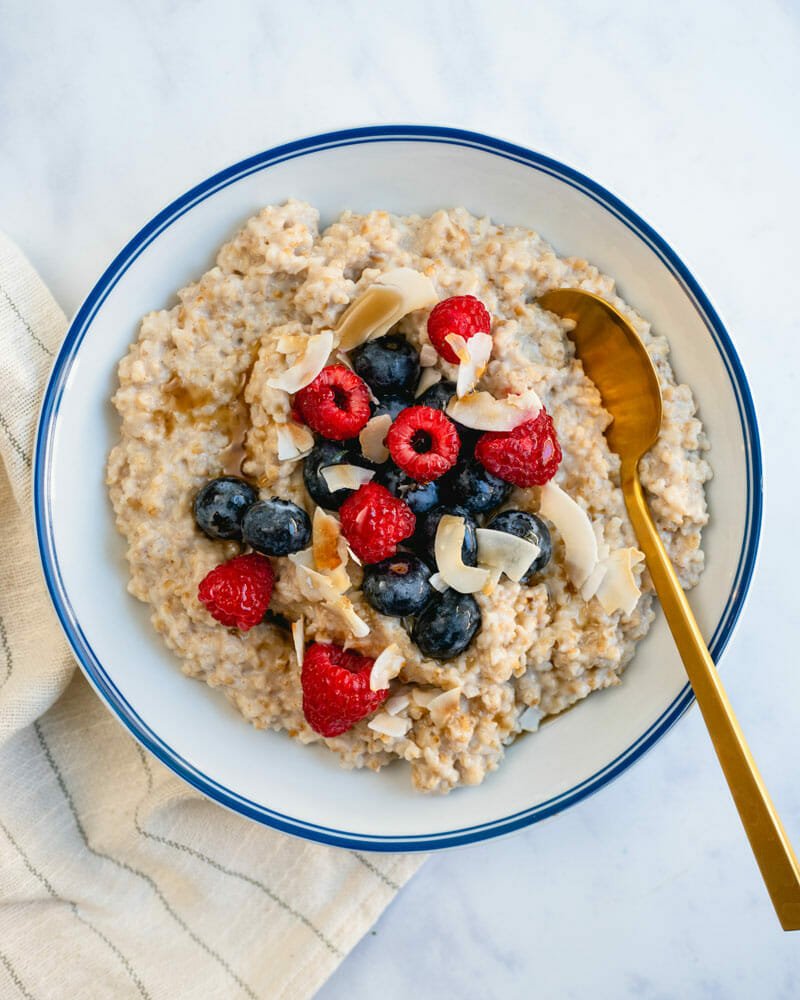 Oats are one of the healthiest whole grains on the market. They are in their full form can take a long time to cook, but instant oats might be a suitable alternative because they can get cooked in the microwave with a little milk. Add some fruits to it for added nutrition.
3. Protein Bars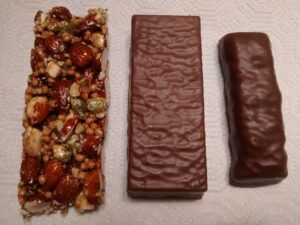 When we think of protein bars, we think of pre-packaged bars with a lot of synthetic chemicals. However, you may make an Indian version of protein bars using common components such as gur, almonds, honey, murmure & channa, and so on. As a result, they are the best example of Indian packaged snacks that are healthful. Don't worry if making a protein bar at home is too much for you. On numerous internet platforms, you may find delicious protein bars at a reasonable price.
4. Makhana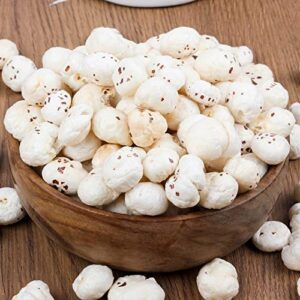 The quest for a healthy alternative to junk foods like chips and puffs is never-ending. Fortunately, makhana is an excellent alternative. It's a low-calorie alternative that's high in protein, potassium, carbohydrate, fiber, and minerals like magnesium, iron, and zinc for health-conscious people.
5. Dry Fruits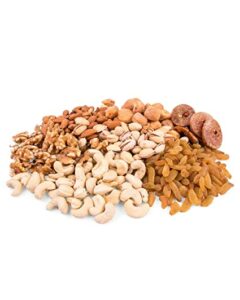 Our grandparents and parents have always encouraged us to eat a variety of dry fruits every day. Dry fruits, without a doubt, provide several health benefits. Some of the most widely available dry fruits include almonds, pistachios, and cashews. To save time and avoid the difficulties of going to the market, you can also buy high-quality dry fruits online! It is one of the best healthy Indian evening snacks.
6. Poha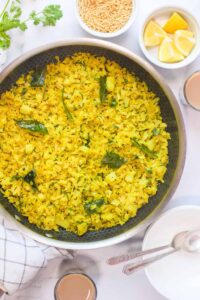 Chivda, or Poha as it's known in India, is a common ingredient in a variety of dry snacks. Chivda is a major ingredient in nearly every Namkeen you'll come across. It's a hearty, fiber-rich meal that's also heavy in carbs, iron, and vitamins. This is one of the most prominent healthy Indian snacks for evening.
7. Gur Chana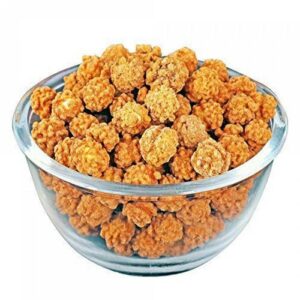 Gur Chana got developed by a number of well-known organic food firms, and it immediately gained popularity. The nutritional value of this traditional Indian healthy snack is obvious, as is the taste factor.
8. Khakhra Chips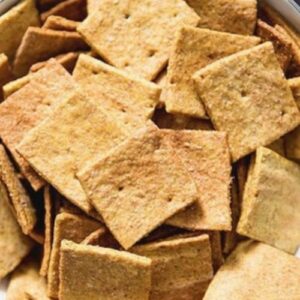 This popular Gujarati snack is popular all throughout the country. Khakhra is a better-for-you, easier-to-digest alternative to processed junk food. It's commonly eaten with a pickle, which brings out the flavor of the Khakhra chips to its full potential. This is just one of the numerous nutritious evening Indian snacks available.
9. Whole Wheat Biscuits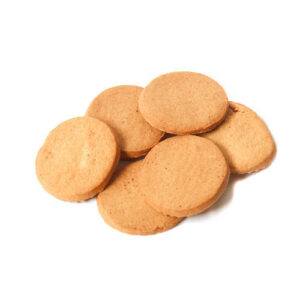 With our chai, we frequently eat flour-based biscuits, which is detrimental to our intestinal health. Wheat biscuits, which are a far better option for a healthy snack, got sold by many organic food shops.
10. Murmure/Puffed Rice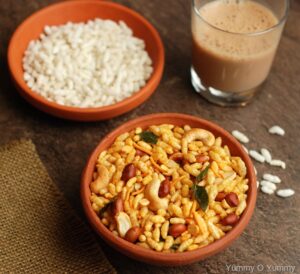 Like Poha, murmure, or puffed rice is a popular base for a variety of namkeens and combinations available in the market. They're light and refreshing, and they're perfect for a snack. This is an excellent example of a quick and healthy snack in India.
11. Fruits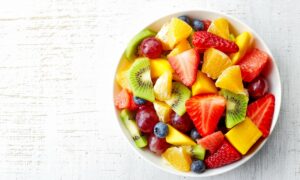 India has a long history of having higher fruit consumption than many other countries throughout the world. Fruits can help you feel more energized and provide your body with all of the nutrients it requires to stay healthy at any time of day. It is one of the best healthy Indian evening snacks.
12. Tilgul Ladoos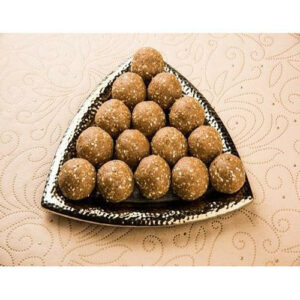 Tilgul, a sweet delicacy made with roasted sesame seeds and molten jaggery, is one of the popular healthy snacks at evening in India. This nutrient-dense Indian snack is a tasty winter treat with anti-aging properties. It's also known for curing cancer, preventing degenerative diseases, and treating anemia.
13. Bhel Puri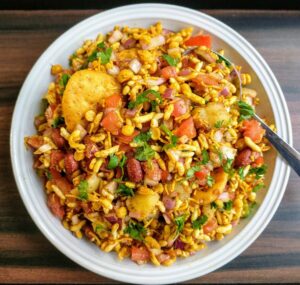 Bhelpuri is a tasty dish made of puffed rice, peanuts, and veggies, and seasoned with a variety of spices. Adding almonds and flavors to a quick Indian snack is simple.
14. Sprouts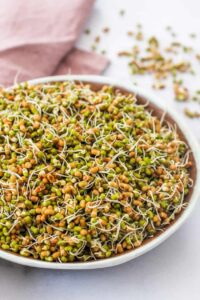 Sprouting is to help with digestion as well as increases the nutritional value of grains. They can even be tasty if properly prepared.
15. Corn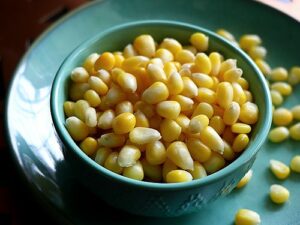 Corn can get made into a number of dishes, such as corn soup, corn chat, and baby corn Pakodas, to name a few. It's high in fiber, minerals, vitamins, and carbohydrates, and it's a much healthier and more delectable substitute for junk food.
16. Vegetable Dalia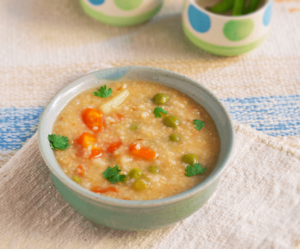 Vegetable Dalia gets regarded as an Indian superfood for weight loss due to its high dietary fiber content. Perfect for those chilly winter mornings when you need a warm start to your day.
17. Upma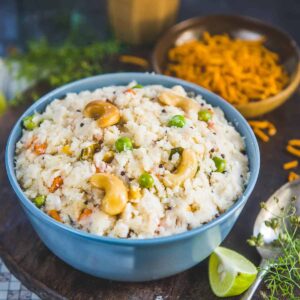 A south-Indian dish is another healthy option. It gives the body enough energy to get through the day because it gets made of semolina. It pairs well with sambar, another antioxidant-rich stew.
18. Thepla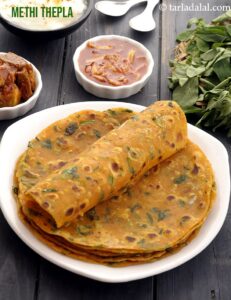 Many healthy people consume Gujrati thepla, which is an underappreciated healthful option. It's made with wheat flour, fenugreek leaves, coriander leaves, and turmeric powder, so it's perfect for health-conscious consumers. You're good to go if you have it with achaar. It is one of the popular healthy snacks at evening.
19. Besan Chilla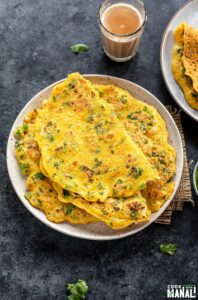 This chickpea savoury pancake is easy to make, quick, and packed with nutrition. And, as an added benefit, you may use any seasonal vegetables in your breakfast. The recipe for a healthy snack is easy and takes less time.
20. Sooji Squares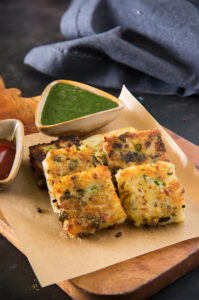 If you're looking for something light and delightful, try these sooji squares. They're shallow-fried semolina cutlets with peas, beans, carrots, potatoes, mushrooms, and potatoes.
21. Rajma Sundal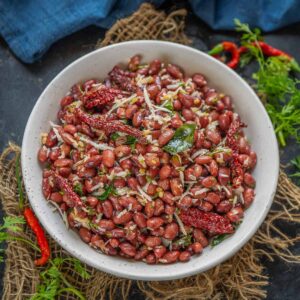 Sundal is a classic South Indian snack cooked with black chickpeas, white peas, black-eyed peas, rajma, dried peas, chana dal, green gram, and sweet corn, among other ingredients. Spices, curry leaves, green chilies, and fresh coconut shavings are among the seasonings.
22. Hard-Boiled Eggs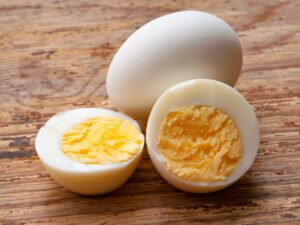 Not only are these small eggs easy to cook, but they're also easy to store and eat on the move. They're easy to prepare and high in protein, which your body will need while traveling. To give your egg snack a little more crunch and to reap the advantages of high-quality complex carbs, mix in some whole wheat crackers. The recipe for a healthy snack is easy.
23. Sliced Apple With Cheese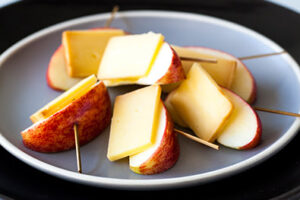 Sometimes it's better to keep things simple. Koskinen recommends slicing an apple and mixing it with your favorite cheese for a satisfyingly sweet and savory snack. Peeling the apple is also unnecessary because the skin contains the majority of the apple's filling fibers.