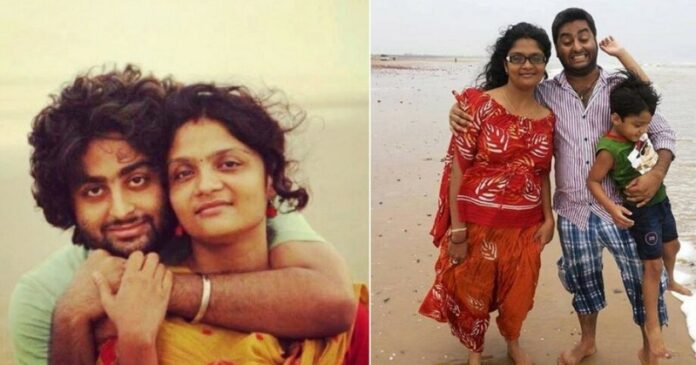 Bollywood and media scrutiny have always gone hand in hand. While some embrace this exposure and are not afraid to show their fans a glimpse into their private life, others see this as an invasion of their privacy.
With chart-topping singles almost every other month, new albums and records reaching unprecedented heights and an army of loyal fans who swear by him for all their love stories and heartbreaks, Arijit Singh in the last few years has become one of the most popular and loved celebrities in Bollywood.
Arijit Singh is certainly one of the few celebrities who keep their private lives under wraps. While much is known and talked about his professional career, there isn't much information about his private life and even lesser known is his wife, Koel Roy.
Arijit Singh's discography boasts of songs after songs of eloquent love and passion like his hits "Tum Hi Ho", "Aayat", or "Agar Tum Saath Ho", so it would make any person curious about the love life of the man behind the mike. Read on further to know more about Koel Roy and the second chance at love that they got.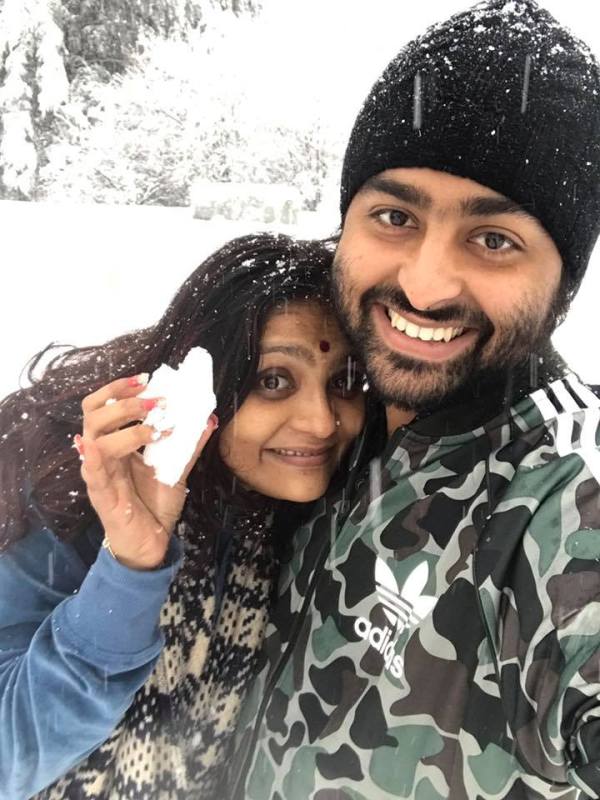 About Koel Roy
Koel Roy belongs to a non-industry family and naturally was not famous before getting married to Arijit Singh. The couple's private nuptials had created a media frenzy back in 2014, as not many people were aware of Arijit Singh having a romantic partner. Considering the popularity of her husband, the marriage launched Koel Roy into the front page of every entertainment report.
Despite all the newfound public interest, Koel has always remained mostly out of the mainstream eye. She does not interact much with the media and the couple remains tight-lipped about their family and has always kept their life private, so much so that there are not many personal pictures that can be found on Arijit Singh's Instagram.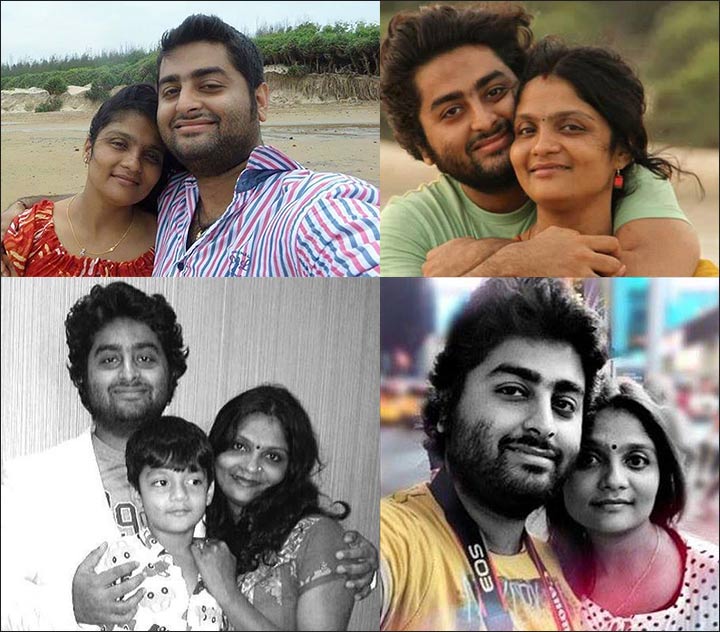 Early Life
Both Arijit Singh and Koel Roy are natives of West Bengal. Koel Roy was born in 1991 in Kolkata, where she lived for the majority of her life and pursued her education. Whereas, Arijit was born in 1987 in Murshidabad, West Bengal. The pair were childhood friends and neighbors.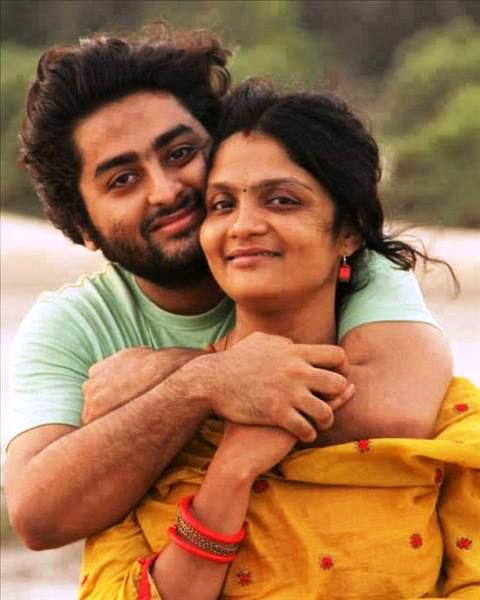 A second marriage for both of them
Like most other things in life, marriage is dependent on destiny. Arijit has been known to produce beautiful and passion-filled love songs which speak on the role of lovers' destiny and their luck, ironically, for Koel and Arijit, it seems like destiny wanted to create a similar path as both of them have gotten divorced before settling down with each other.
Arijit Singh's first marriage was to Ruprekha Banerjee. She was a contestant on a show called " Fame Gurukul", of which Arijit was also a part of and the two met and soon got married. Reportedly, the marriage took place not long after the couple met and when the divorce happened, it was bitter. His first marriage was not long-lived.
The media on several occasions asked questions about his first marriage to Arijit, who always refused to answer. Soon the media hype around his first marriage ended.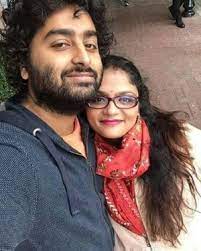 Koel Roy too was married before. While not much is known about her first marriage, she does have a daughter from her first marriage.
Her Marriage to Arijit Singh
For the most part, Arijit Singh has always succeeded in having a good work-life balance. While on stage the Rockstar has garnered heaps of praise and basked in all the adulations, his private life was always off-limits even for his most ardent fans.
As mentioned before in the article, no one was aware that Arijit was about to be married when he did. His policy of always keeping his relations private made sure that no one was aware of Koel Roy and so when the wedding took place, his fans and media alike were in for quite a surprise.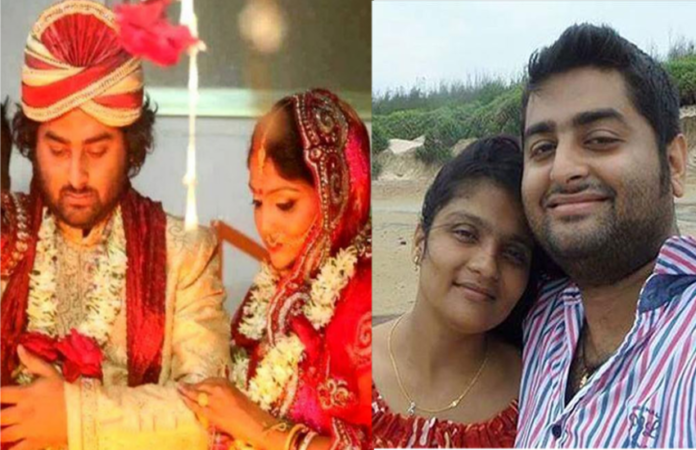 After their respective divorces, Koel and Arijit, who were childhood friends, reconnected with each other. In January 2014, Koel and Arijit tied the knot at Tripathi Temple in West Bengal surrounded by only close family and friends in a traditional Bengali wedding.
The private marriage had a small attendance and not many people from the industry were invited. Reportedly, music mogul Pritam Chakraborty, who had acted as a mentor to Arijit was invited.
Naturally, when a star of as big a magnitude as Arijit Singh got married without any public details, it raised many curious looks. The couple was contacted many times within the first year of the marriage, for any information or pictures from the wedding, but true to his nature Arijit Singh refused any questions on his private life.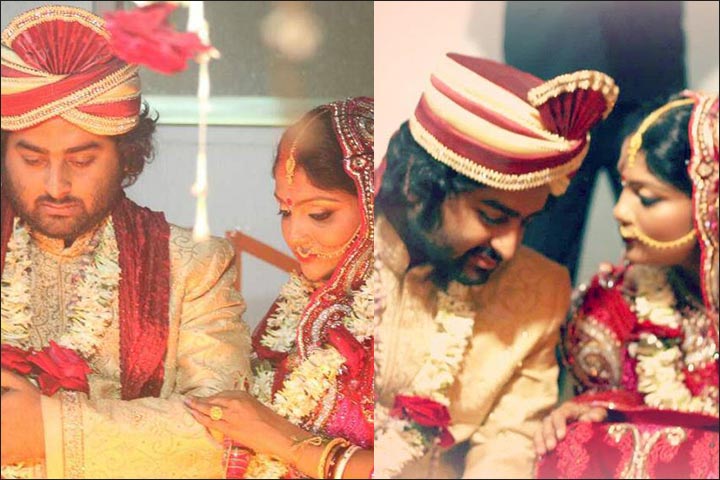 Current Life
Arijit Singh has an Instagram following of 4.3 million (as of 23 July 2021). Owing to his massive success all around the world he has sold out stadiums tours in many countries and has broken several records. He has been mentioned in the Forbes' List and has graced countless magazine covers. Despite his larger-than-life professional record, Arijit and Koel live a very humble life.
While her husband might have a profession that is out of the ordinary, Koel Roy has an equally important role as a homemaker. She is known to be active in planning tours and concerts for her husband. She has a daughter from her previous marriage and two sons with Arijit. Together, the family resides in Mumbai.
Interestingly, one of their sons, Jul had acted in a movie, called "Sa", which was the directorial debut of Arijit Singh. The family does not make many public appearances with Arijit and have only a few times been spotted on a red carpet event.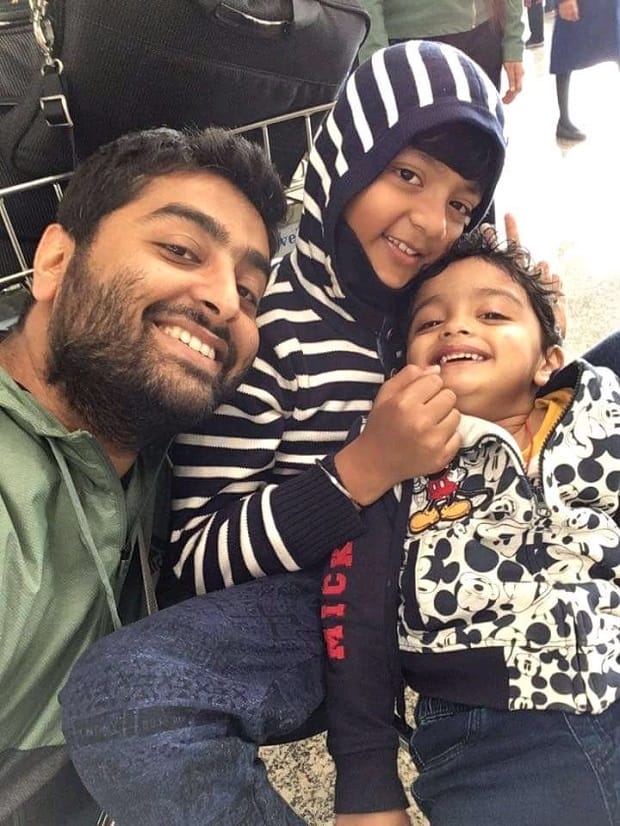 Basic Facts
Owing to the nature of the private life of the couple, there is not a lot of information that can be found on Koel Roy. Physically, she has black hair and eyes. Regarding her education, she has a graduate-level of qualification.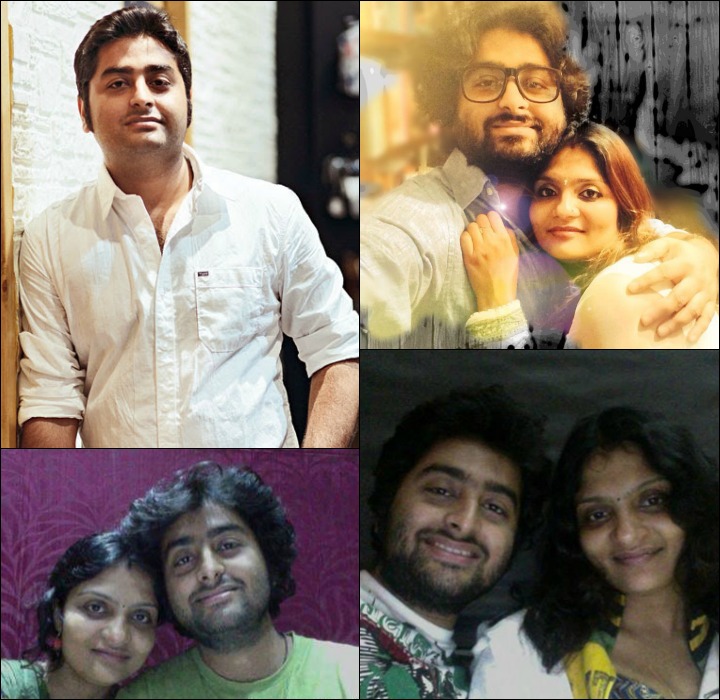 In a world of instant clicks and blurry lines between public and private lives, Arijit and Koel are a breadth of fresh air. Their childhood friends turned lovers' story is built on the foundation of their humble life and their strong bond. The rockstar's simple love story with his wife is truly heartening to watch.