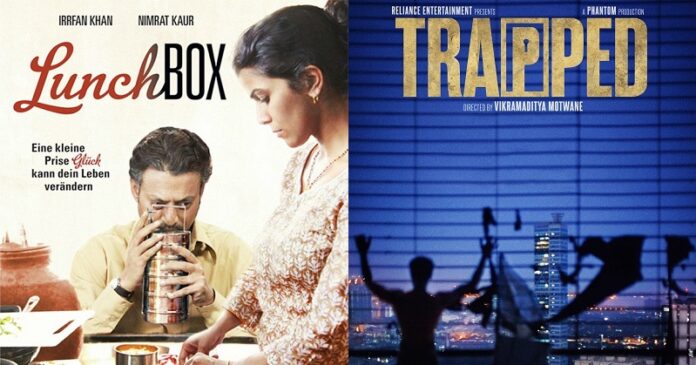 Last Decade (2010-2019) has been a great year for Bollywood and the audience. We have created a list of Movies that redefined their genres. We have chosen those movies that are unique, clever, brilliant, and the best in their specific genre. Those movies must have given something new to the industry to be on our list.
So, take a look at the last decade that will restore your faith in Bollywood.
1. Udaan (2010)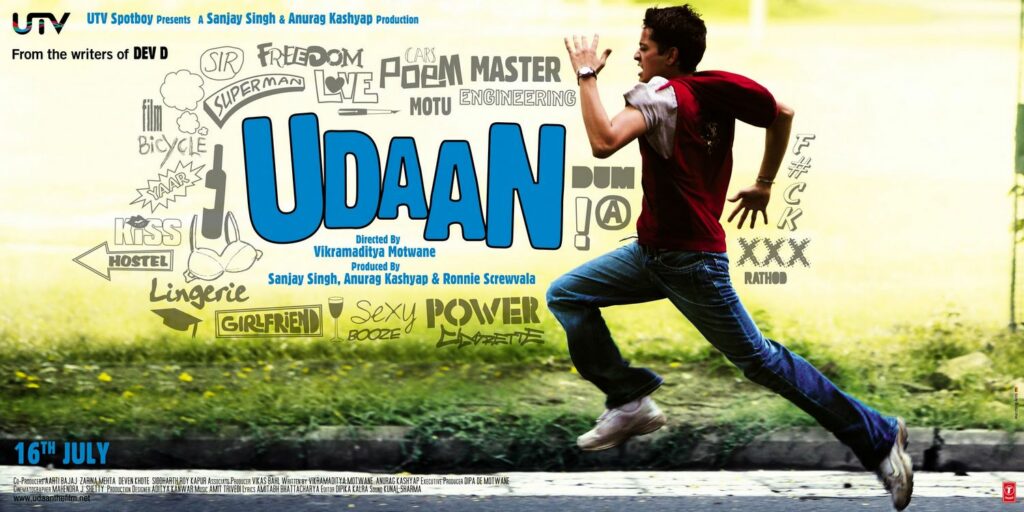 India has not produced many movies based on children's life, especially teenagers. Udaan is a thought-provoking film about a teenager whose father has no interest in his life. The film has the potential to take you on numerous emotional journeys at once. This is truly Bollywood's finest work in every aspect.
2. My Name Is Khan (2010)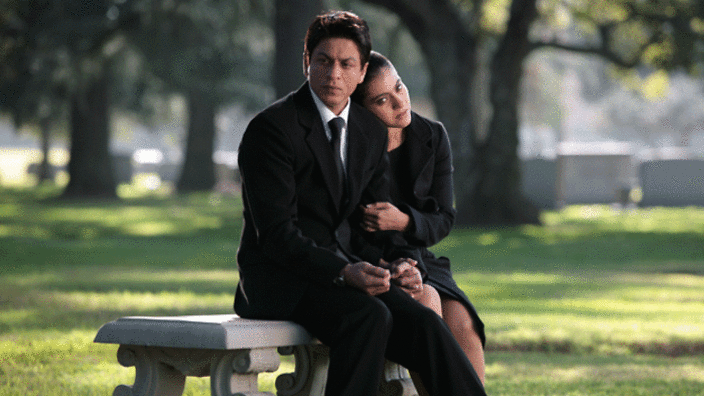 My Name Is Khan is a movie that will leave you speechless. You won't understand how things shifted from happy to horrifying. You will start feeling for Shah Rukh Khan's and Kajol's character. No one deserves this, but it is even more unfortunate that the story is a reality to some extent. Very few movies are made on the impact of terrorism on an individual's life. New York, released in 2009 and Airlift in 2016 are another such examples.
3. Delhi Belly (2011)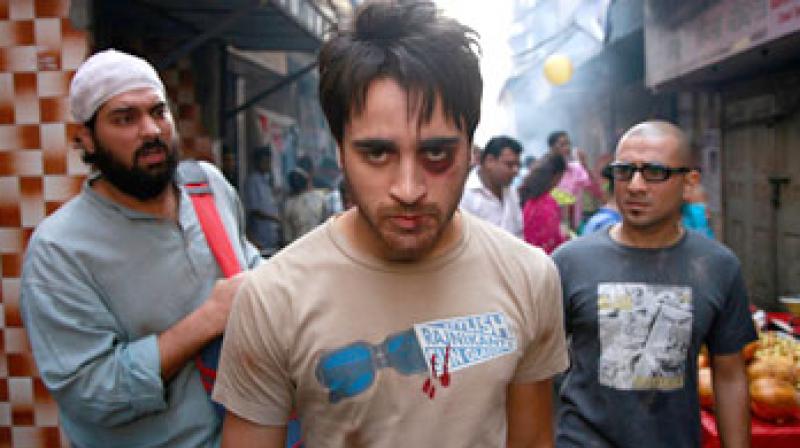 Dark humor is not a code of success in India, but Delhi Belly was ready to stand against all odds. This movie came, delivered, and gained a classic status for its witty dialogues and clever script. It was an unconventional story, and the actors gave their hearts to it. India is still waiting for another dark comedy to hit it like Delhi Belly.
4. Zindagi Na Milegi Dobara (2011)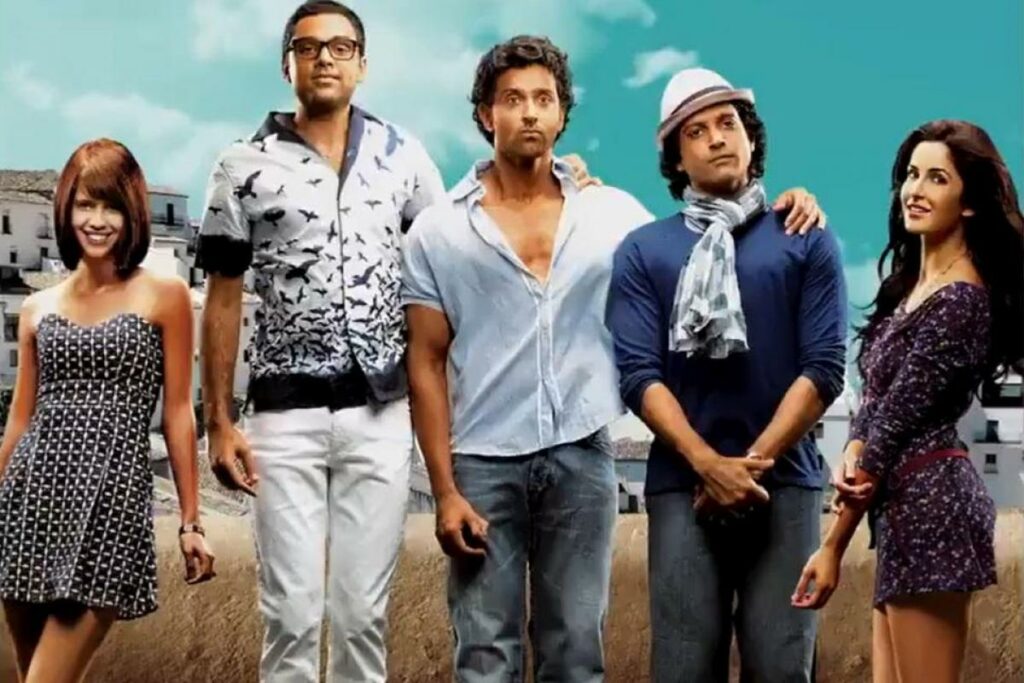 A movie that has given many people life goals is this. The Zoya Akhter directed Zindagi Na Milegi Dobara is about three friends who go on a Spain trip only to witness a life-changing moment. The movie showed how much potential Bollywood has. It has given Bollywood great musical numbers, a beautiful road trip, and an iconic ending.
5. Rockstar (2011)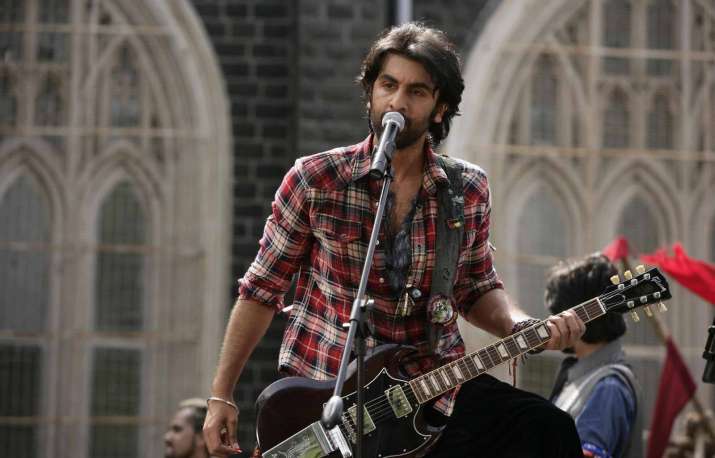 One of the best acting performances of the decade could be given to Ranbir Kapoor for Jordan in Rockstar. It is a journey of a naive boy who likes music and becomes the greatest Rockstar in India. But behind the journey, the boy only was trying to find his lost love and willing to give up everything he gained for it. Rockstar gave Bollywood really powerful songs, an iconic character, and a story that can bring tears to your eyes.
6. Barfi! (2012)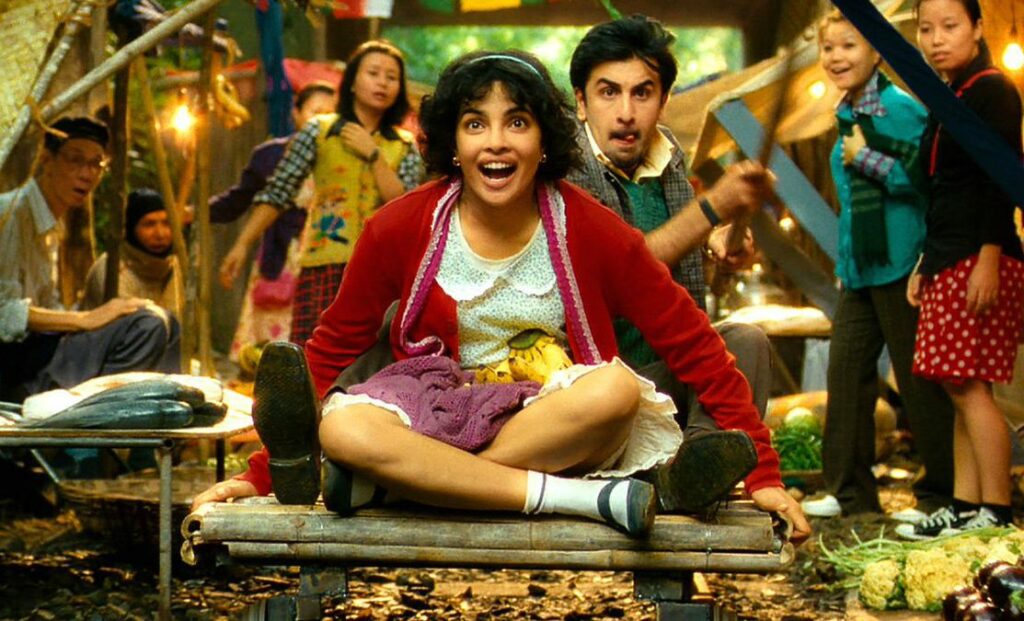 The masterpiece which created the buzz for oscar in India after many years is Barfi. The outstanding performance by Priyanka Chopra and Ranbir Kapoor and even the entire cast was so perfect that this movie can be stated flawless. The Charlie Chapline Inspired comedy got the correct tone. This movie has given Bollywood some iconic character and hope of another oscar.
7. Kahaani (2012)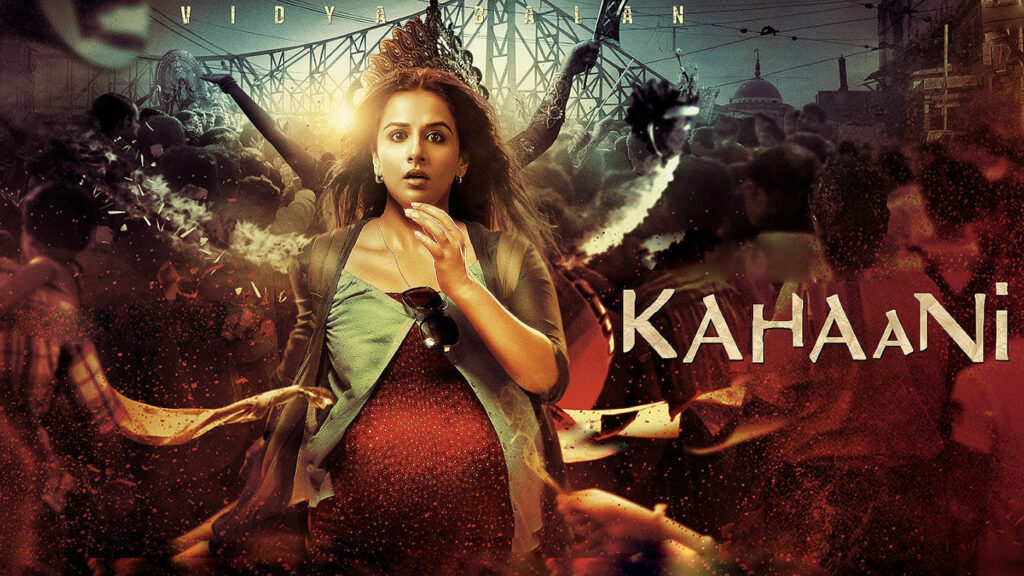 Vidya Balan is an outstanding performer. Kahaani, when released in 2012 changed the portrayal of women characters in a suspense thriller. The big twist, in the end, left the audience dumbstruck. This movie deserves to be on the list for the amazing acting and a breakthrough female character.
8. Gangs Of Wasseypur – Part 1 & 2 (2012)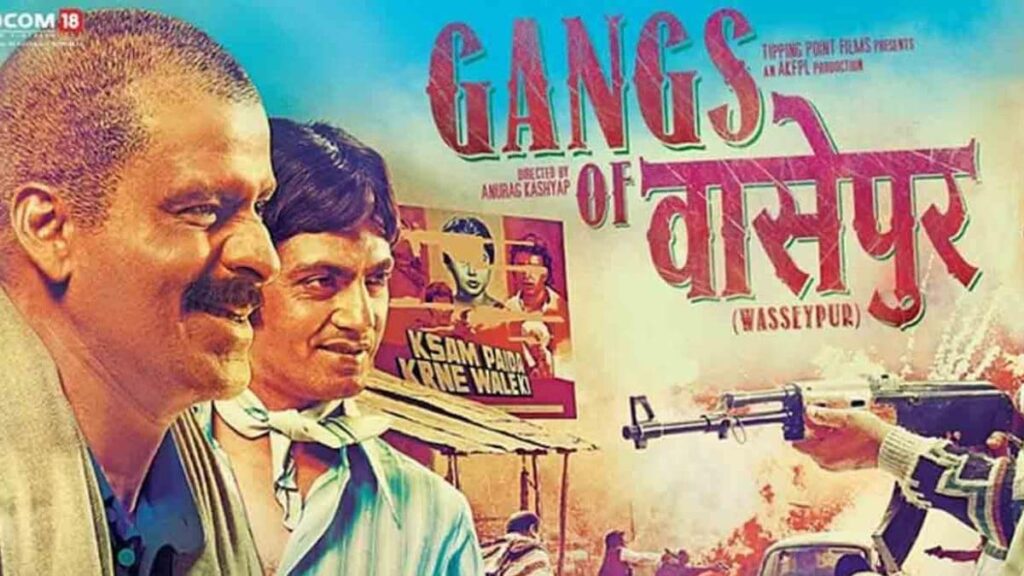 Gangs Of Wasseypur is a Gangster film that is deeply rooted in north India. In Gangster films, India was obsessed with Bombay and gave few good films like Once Upon A Time In Mumbai and Shoot Out At Wadala but Anurag Kashyap directed film Gangs Of Wasseypur showed a more bold and gruesome portrayal of this unwelcoming world.
9. The Lunchbox (2013)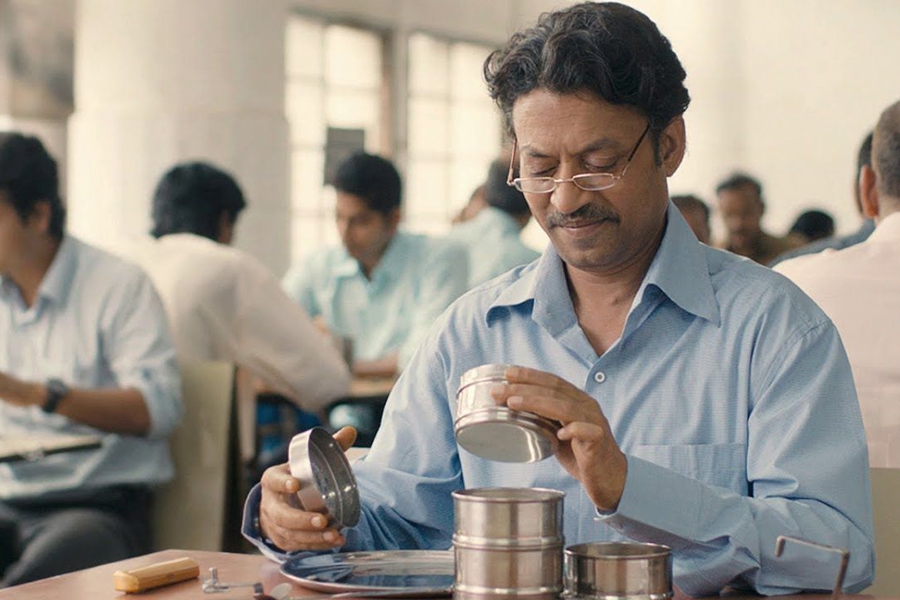 The Lunchbox is a sweet little story that has the potential to make you think about it for hours. When a mistaken lunchbox delivery reaches an old man, he finds a letter in it. He writes back and the sweet little journey of classic letter exchange began.
10. Queen (2013)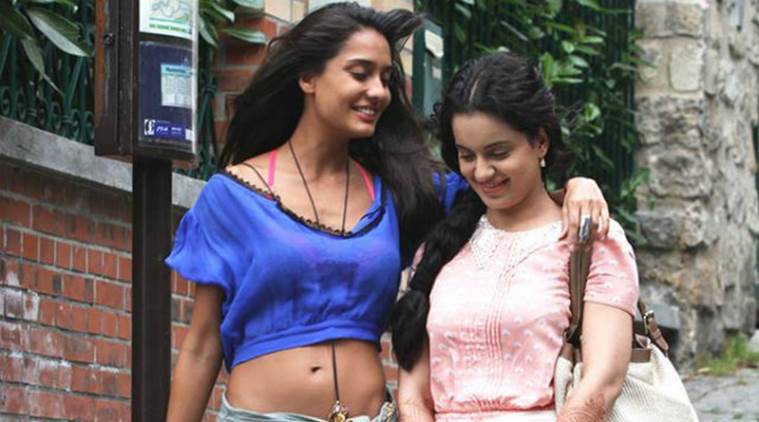 Society knowingly or unknowingly has bound girls to live their life independently. Queen portrays how a girl traps into the misdeed of the man's world with no fault of her own. But it is important to take a stand and live your life on your basis. Queen has given Bollywood a great female character and a challenge to keep it going.
11. Go Goa Gone (2013)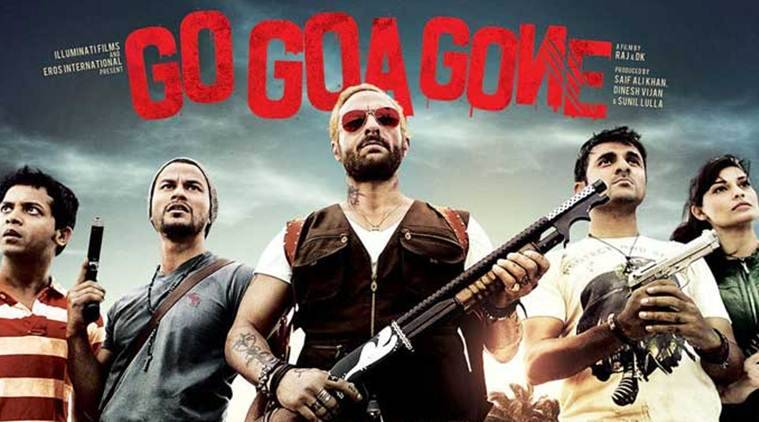 How many zombie movies are made in India every year? The answer is simple, zero. So, when India decides to make such a movie, it is not expected to be this good. Go Goa Gone is a surprisingly brilliant film that the audience loved wholeheartedly. The movie is an answer to the potential of unique stories and how the audience is willing to accept a new concept.
12. Highway(2014)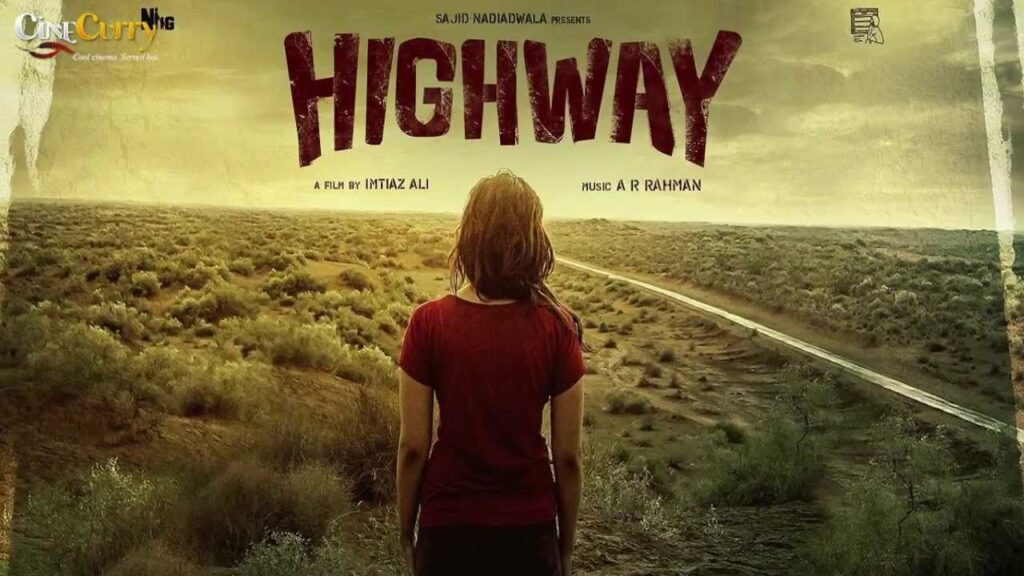 This was a fresh concept. The movie started as a slow-paced average seeming movie shifted into a beautiful journey of morals and ethics. The movie has successfully narrated the gender biasedness in society and how it binds a girl into something they don't even want to be. Highway showed the potential of Alia Bhatt as a leading actress and Randip Hooda showed that he can not do wrong if he has a good script in hand.
13. Haider (2014)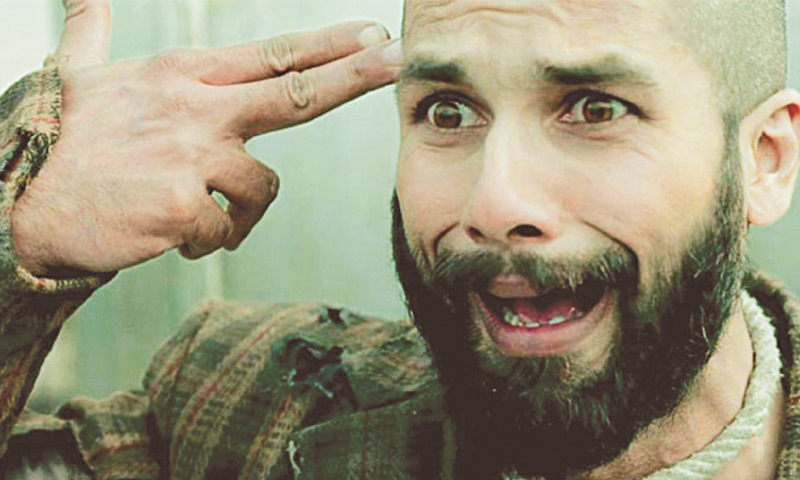 The best performance by Shahid Kapoor ever must go to Haider. The William Shakespeare adaptation Haider is mind-blowingly molded into the Indian Kashmir scenario. Director Vishal Bharadwaj left no stone untouched in creating this epic story. He brought out the real actors within a cast of great performers. This movie gave Bollywood a great director and the vision of limitless stories.
14. Bajirao Mastani (2015)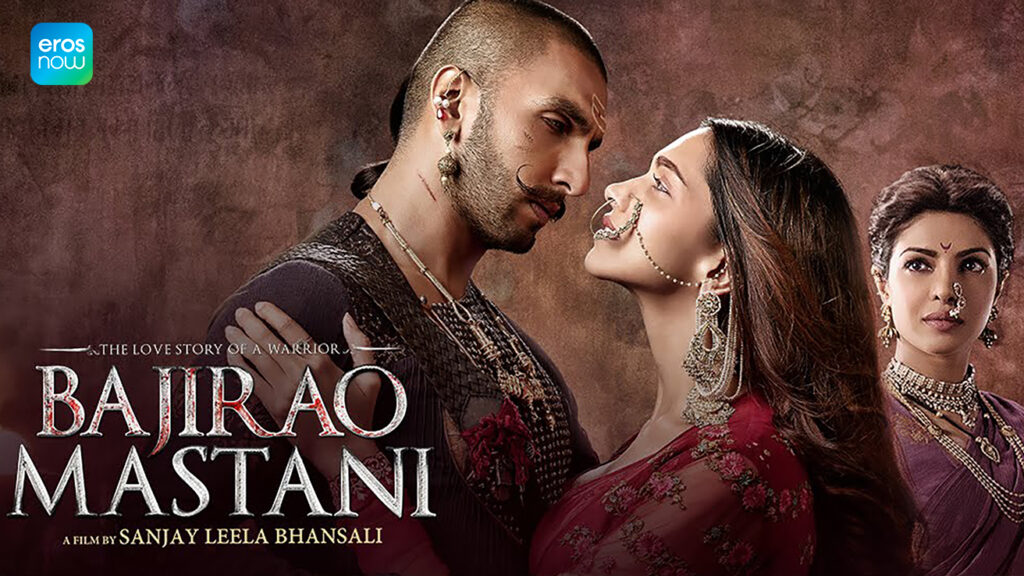 Sanjay Leela Bhansali made his name for the historical period drama genre. And Bajirao Mastani is one of his best works. Padmavat is another film but Bajirao Mastani had a more impactful story and side characters. This movie also gave an iconic ending and Priyanka Chopra as Kashi was a side character that gave an edge to Bajirao Mastani over Padmavat.
15. Piku (2015)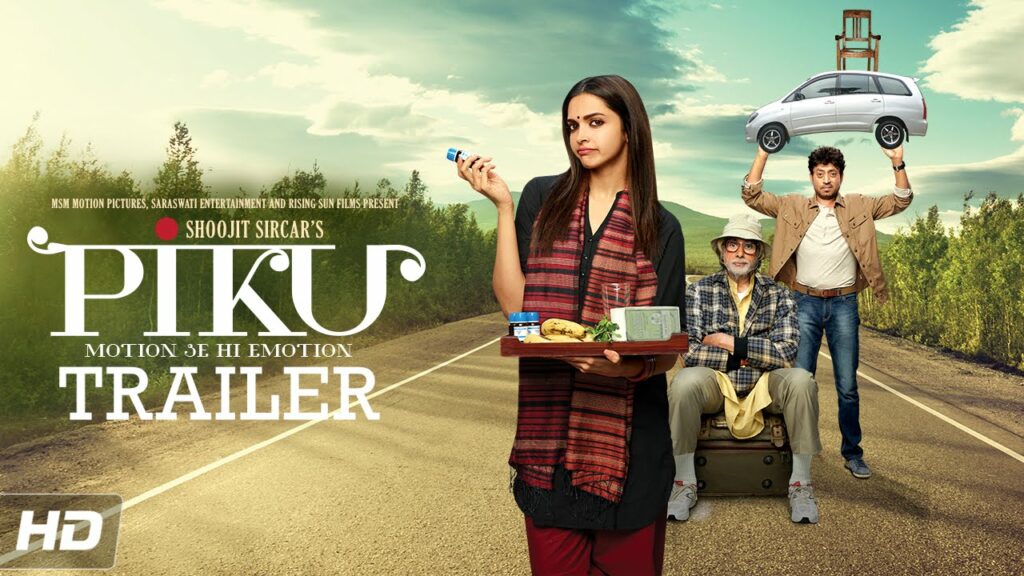 With a cast of Deepika Padukone, Irrfan Khan, and the legend Amitabh Bachan, you can never go wrong. Piku is a movie that can bring an instant smile to your face. This movie accurately showed us a Bengali family instead of the stereotypical caricatures. The ending will leave you with a mixed feeling of joy and sadness. Amitabh Bachan stole every scene he was in.
16. NH10 (2015)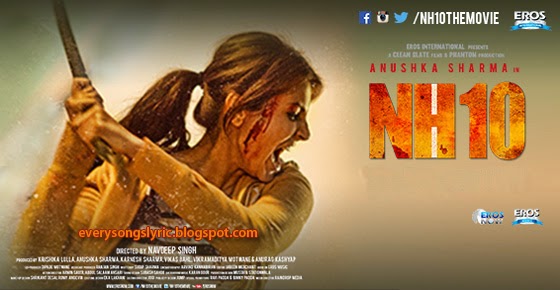 NH10 is a one-night film starting with murder and ending with revenge. The amazing thriller had some elements that were never seen in Bollywood before. Most of the heavy lifting was done by Anushka Sharma but the antagonist Darshan Kumar stole the show. This film gave Bollywood a fearful female character and a plot that finished in just one night.
17. Masaan (2015)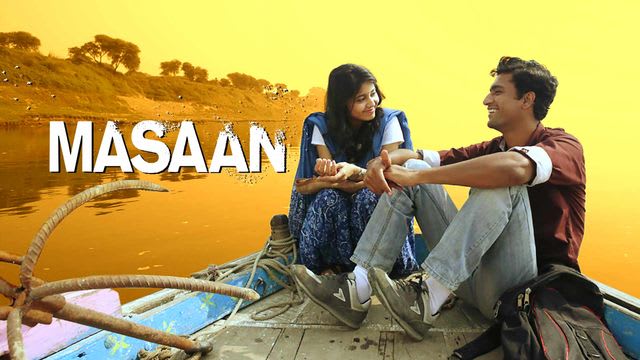 A beautiful love story that blossoms in regional India. The outstanding performance by Vicky Kaushal and the cast brought this gem alive. Masaan has created a wide fan base. This movie has given Bollywood an out-of-the-box love story, epic dialogues, and great performances.
18. Trapped (2016)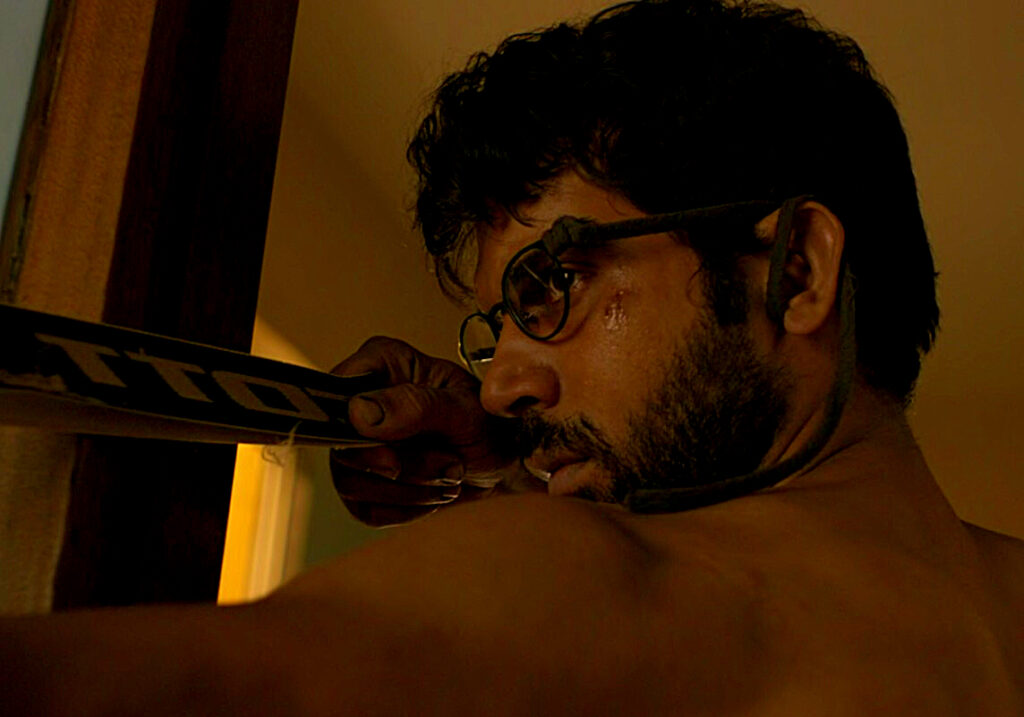 It would have been a shame if this movie was not included in the list. The 2016 thriller drama kept everyone on the edge of their seats. This movie is all about Rajkumar Rao. That man is truly a legend and has proved that why Bollywood needs him desperately. Trapped is a movie that can give you anxiety just by watching it. Another movie that followed this trend is Phobia starring Radhika Apte. Both the films are great and a must-watch.
19. Dangal (2016)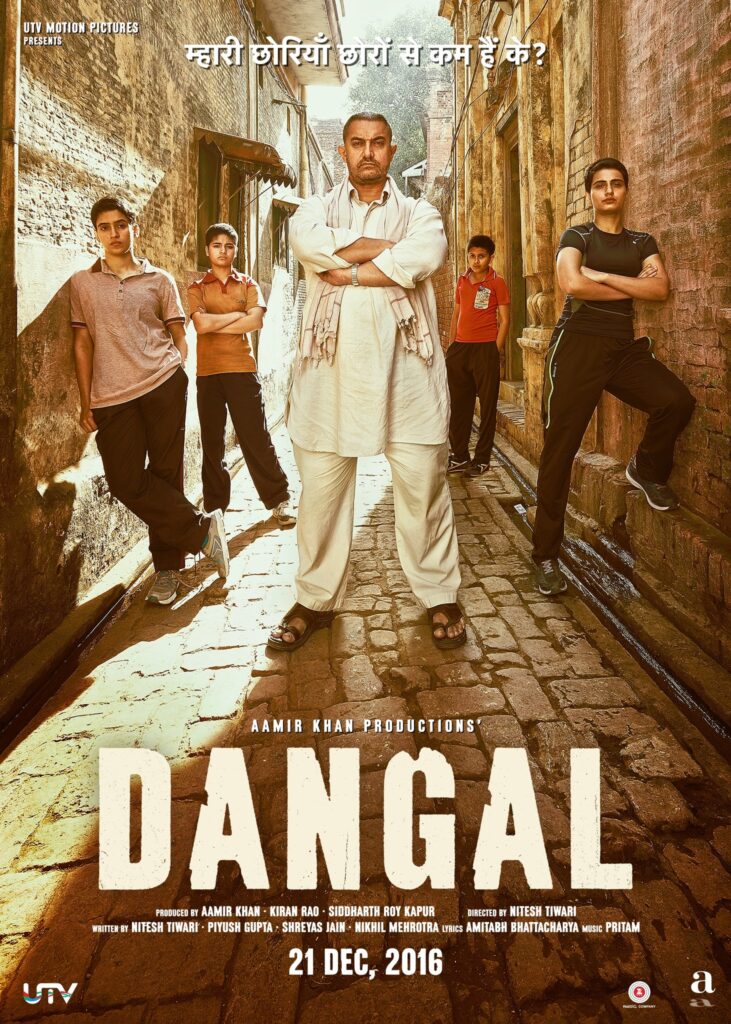 Dangal became the highest-grossing film of India when it was first released. This film had the toughest spot on our list where it had to compete with two other sports biopic, Bhaag Milkha Bhaag, and MS Dhoni: The untold story. Those movies are great but Dangal became a big commercial success and gave birth to new talents like Fatima Sana Shaikh, Sanya Malhotra, and Zaira Wasim.
20. Newton (2017)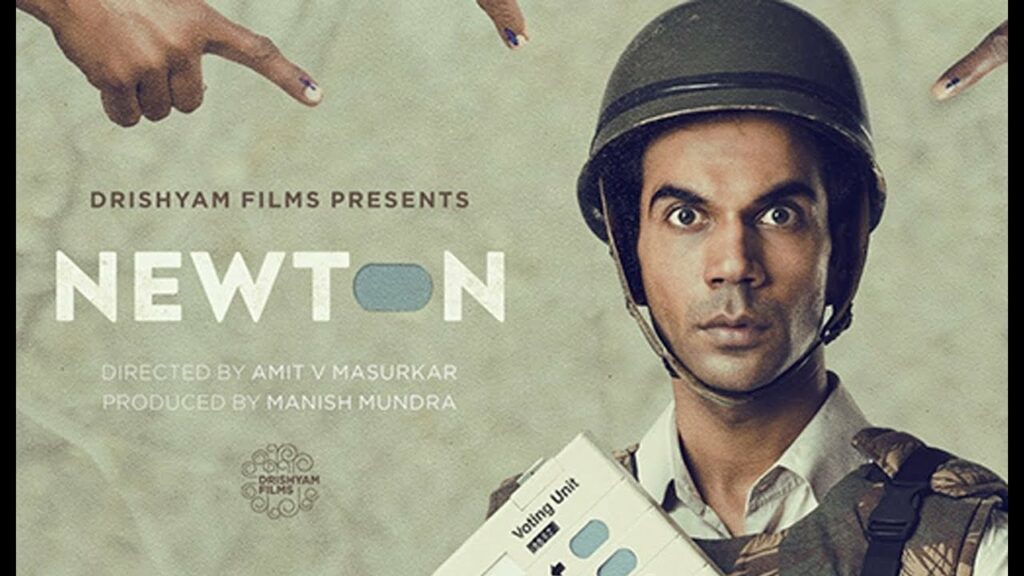 2017 was a year where Bollywood was trying new concepts and most of them were a hit or a miss. With few good movies like Kaabil, Itefaq, and Secret Superstar, the Rajkumar Rao starrer Newton was on a different level of storytelling. The social issue the movie was carrying was a challenge in itself but Pankaj Tripathi and Rajkumar Rao made it into a wonderful masterpiece.
21. Andhadhun (2018)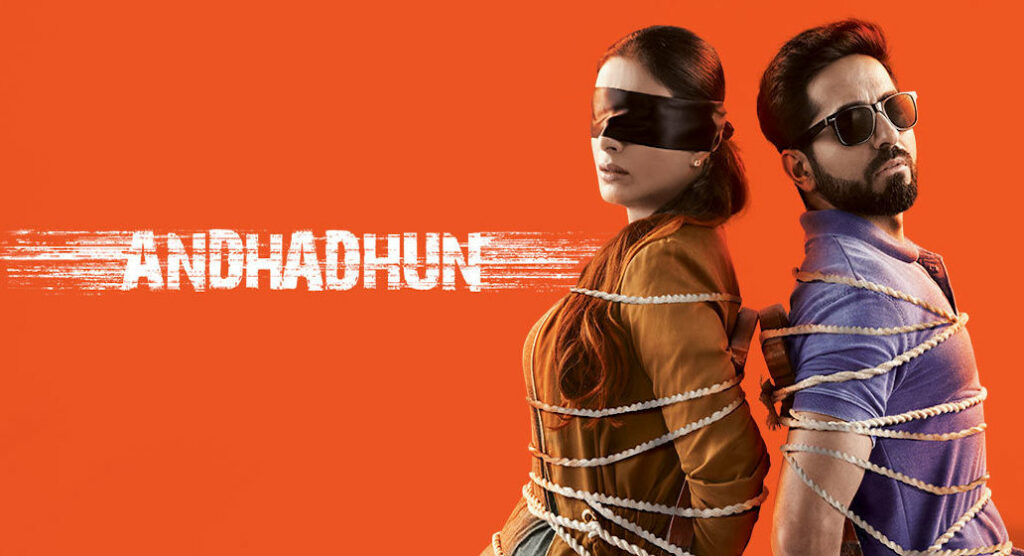 Nobody knew what this movie was about. The trailer looked promising and fun. But when this movie hit the theater, the audience's minds were blown away. This movie redefined a thriller suspense film in India. Everything about this movie was great, from the direction to the acting. It is one of the greatest films India has ever produced.
22. Badhai Ho (2018)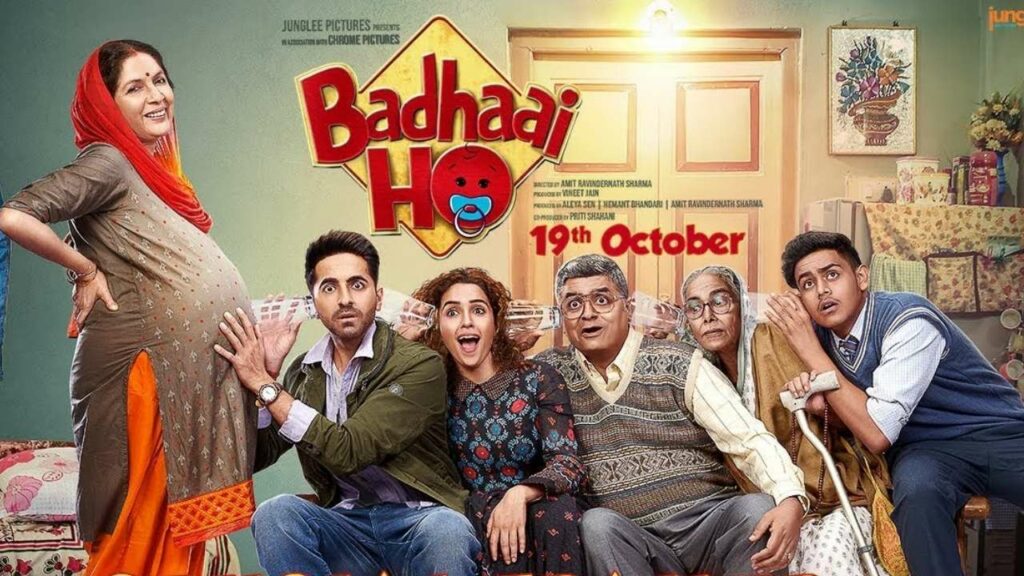 When India was bored of the repeated comedies and jokes, and Bollywood kept on making either remakes or sequels. Ayushman Khurrana delivered Badhai Ho which brought such joy to the audience. It felt after years the country got a different family-friendly hilarious film. This movie set a high bar for upcoming comedy movies and has become a classic.
23. Stree (2018)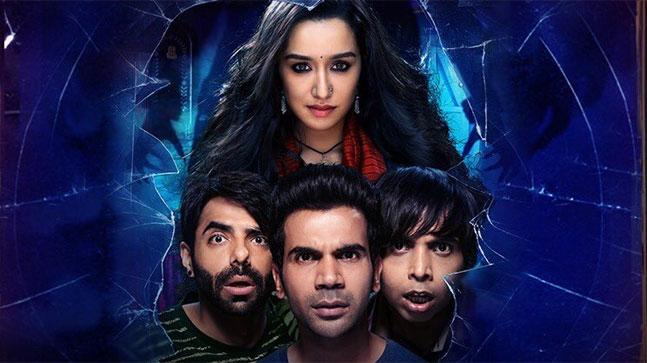 Stree is a breath of fresh air in the horror-comedy genre. When Bollywood wasn't able to grow out of Golmaal Again, Great Grand Masti, and more. Stree told everyone how a horror-comedy is made. A compelling story, great performances, and hilarious scary reactions have been nothing but a laughter ride for the viewers.
24. Mard Ko Dard Nahi Hota (2018)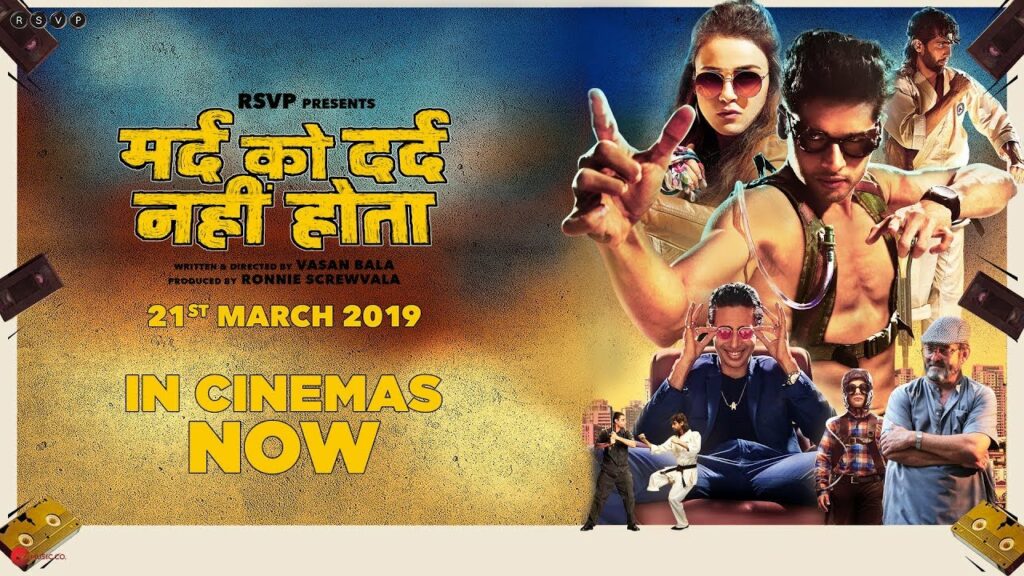 India's biggest cinematic superhero is considered Krish and other than that the country only has an underwhelming portfolio. Mard Ko Dard Nai hota is a refreshing superhero movie and could easily turn into a franchise. With Bhavesh Joshi as another example of a street superhero, they both made a good character but Mard Ko Dard Nahi Hota gets an upper hand due to the secondary characters and entire cast performance.
25. Tumbbad (2018)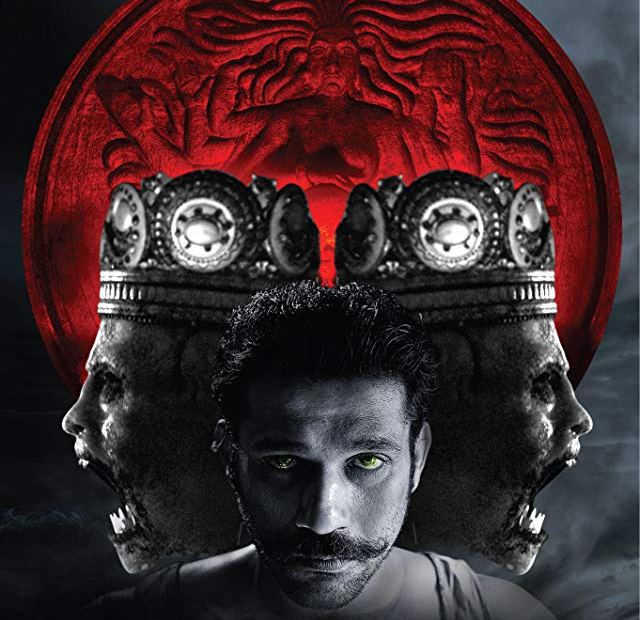 It was disappointing that Tumbbad didn't get the love it deserved. With an original screenplay, amazing visuals, and outstanding performance, Tumbbad is easily the best horror film India has ever produced. Those who watched the film were anticipating and demanding an oscar nomination. If you enjoy a different story than Tumbbad it is.
26. Raazi (2018)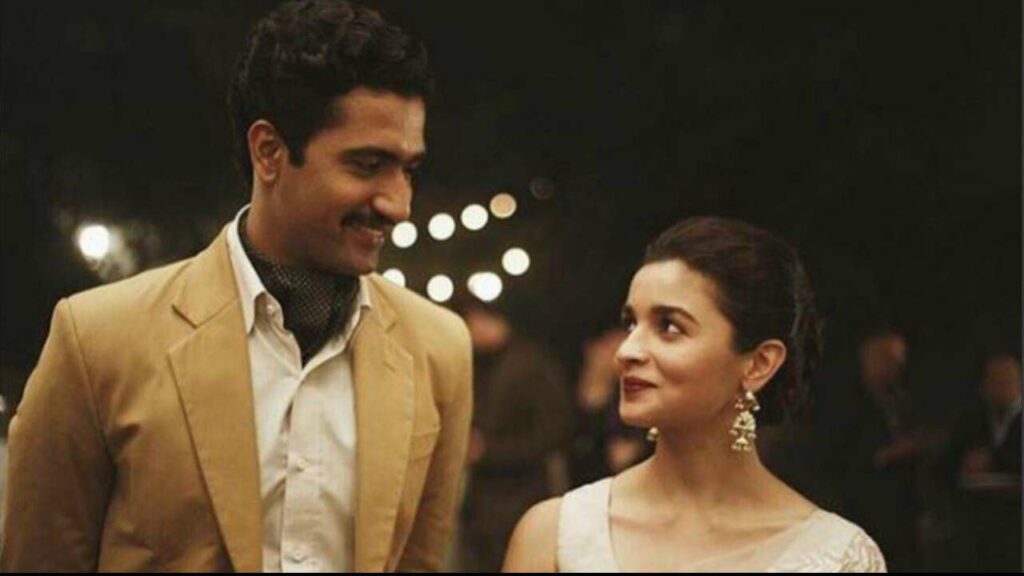 The spy thriller is a genre the country keeps failing at. With some above-average movies like Agent Vinod, Phantom, and Madras cafe, India didn't have anything extraordinary, until Razzi. Alia Bhatt as Sehmat made sure that this film becomes the best in the market. The scenario created by the director was enough to give you anxiety, but the cast increased the thrill ten times. A great film and that is a promise for more in the future.
27. Article 15 (2019)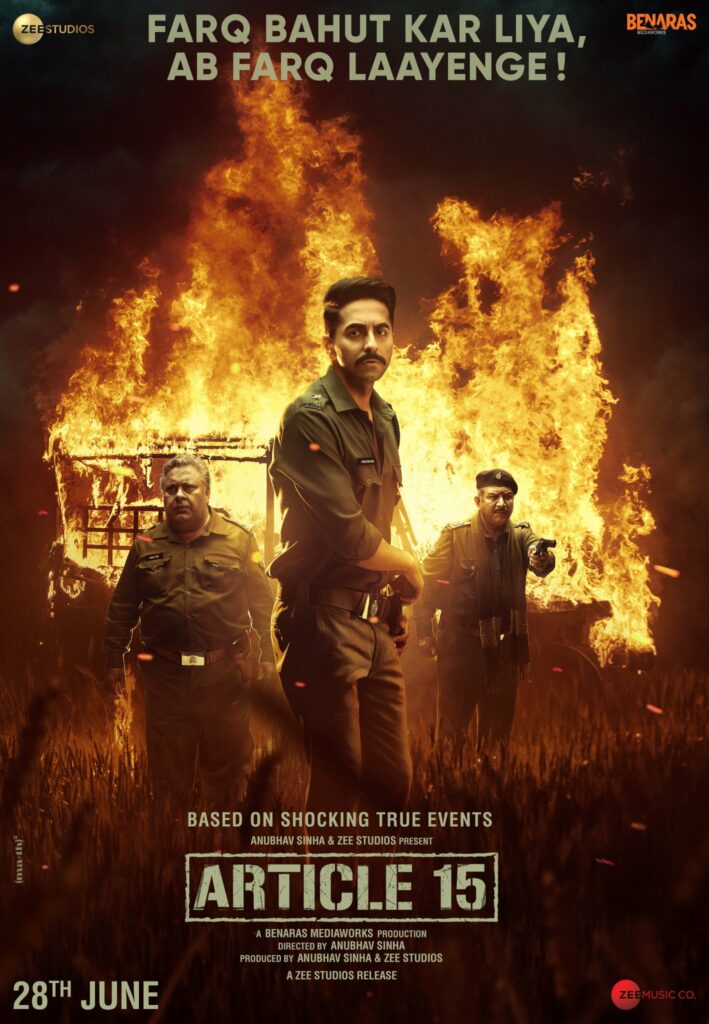 The second movie of 2019 to make our list is Article 15. Indeed the year had other great movies like Badla and Chhichhore, but this film has done a phenomenal job of portraying the dark secrets hidden in society that were never seen before in cinema. The fresh and horrifying story of the cast system, the incredible performances by the entire cast, and the great narration make it a decade-defining film.
28. The Sky Is Pink (2019)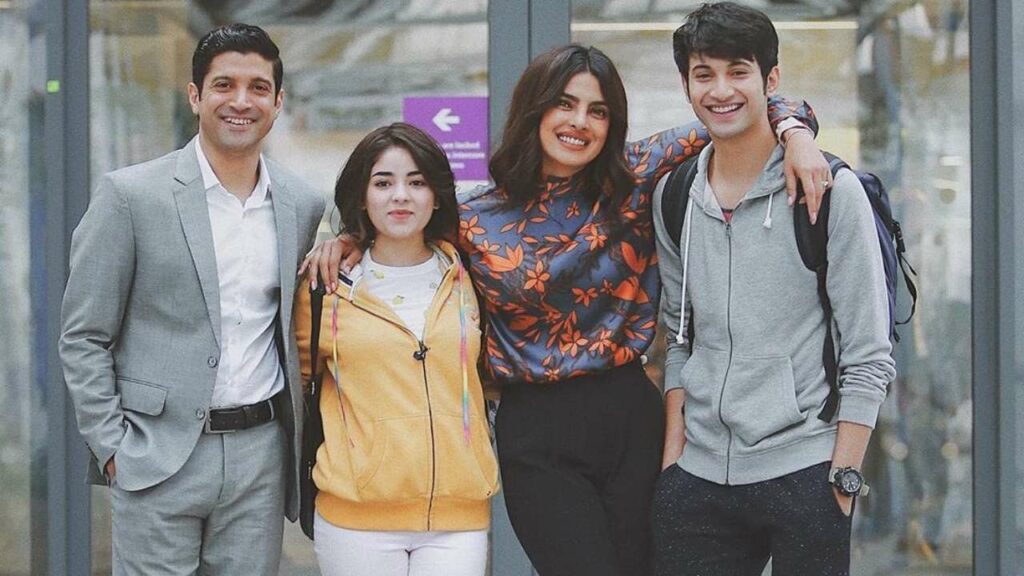 The sky is pink is based on real-life and is probably the best movie based on a non-athletic real-life film. Each and every actor in the movie had made a great impact. The main four characters were simply outstanding. It is a shame that the movie wasn't given proper recognition. The movie makes it to our list for portraying an ending that made everyone cry.
Hope you enjoyed the list and your favourite movie was included. Bollywood will surely have a bright future.
Read more: 15 Superhit Old Bollywood Hindi Movies To Watch Now For The Retro Vibes