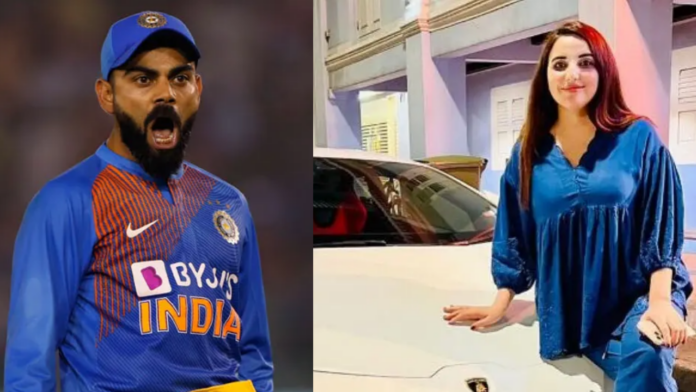 The controversial Pak TikToker sensation, Hareem Shah faced a reversal of fortune when India secured a spot in the ICC Men's ODI Cricket World Cup 2023 finals. Previously the social media star had expressed her wish for New Zealand to triumph against India, reminiscent of the 2019 World Cup. On her X handle, formerly known as Twitter, Hareem Shah posted, "Today, I prayed to Allah for New Zealand's victory against India. Inshallah, Allah will hear my prayer and New Zealand will win today's semi-final. Ameen.!! 🤲🏻 #INDvsNZ"
Today, I prayed to Allah for New Zealand's victory against India. Inshallah, Allah will hear my prayer, and New Zealand will Win today's semi-final. Ameen.!! 🤲🏻#INDvsNZ pic.twitter.com/FLY9PbPj5H

— Hareem Shah (@_Hareem_Shah) November 15, 2023
In response, Indian cricketers demonstrated their prowess with both bat and ball, swiftly answering Hareem Shah. Indian cricket enthusiasts wasted no time in reminding Pak tiktoker Hareem Shah of her place. Especially after Virat Kohli and Shreyas Iyer's outstanding centuries. And Mohammed Shami's formidable deliveries propelled India into the Finals.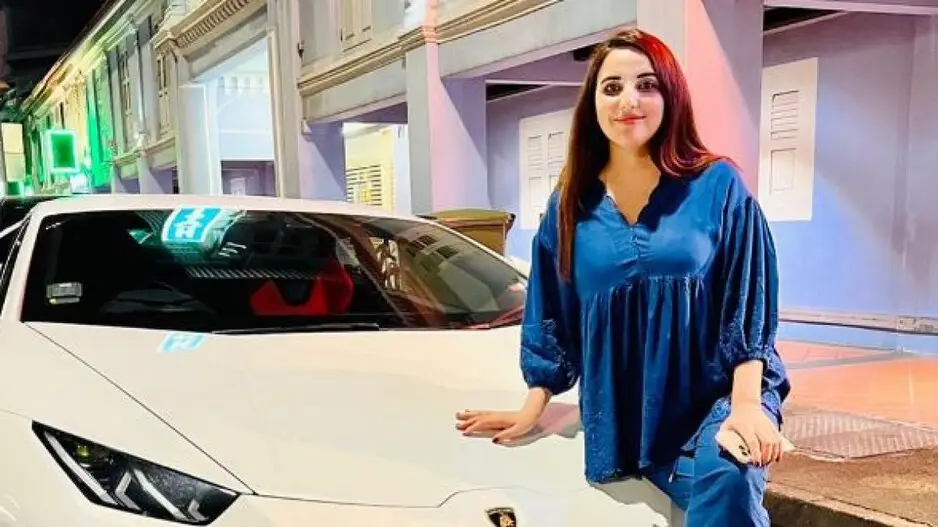 For those unfamiliar, Hareem Shah hails from Pakistan. She consistently garners attention for her contentious remarks on social media. In the past the Pak tiktoker sought the spotlight by asserting that she received an invitation to participate in Salman Khan-hosted Bigg Boss. Her name has become synonymous with provocative actions. Especially for releasing compromising videos featuring Pakistani lawmakers and other prominent figures.

Netizens reaction on Pak tiktoker 's Tweet
One fan commented, "😂😂😂 looks like Allah had other plans and dismissed your prayers. Never pray for anyone's downfall; even Satan won't approve, let alone God."
Another fan added, "Pray the same for the Finals also! It's working by not working."
A third fan remarked, "Pakistan tried this strategy. So did Bangladesh, so did Afghanistan. But they all forgot that India has 2 Mohammeds in their team."
Yet another fan shared, "I prayed to Lord Hanuman and Shri Ram; see the result."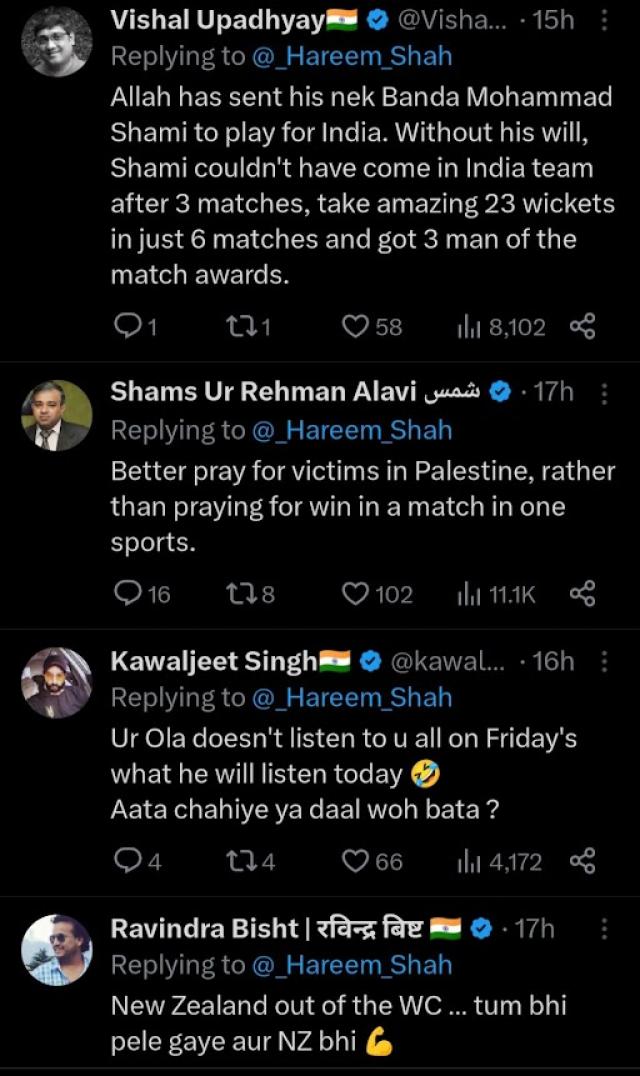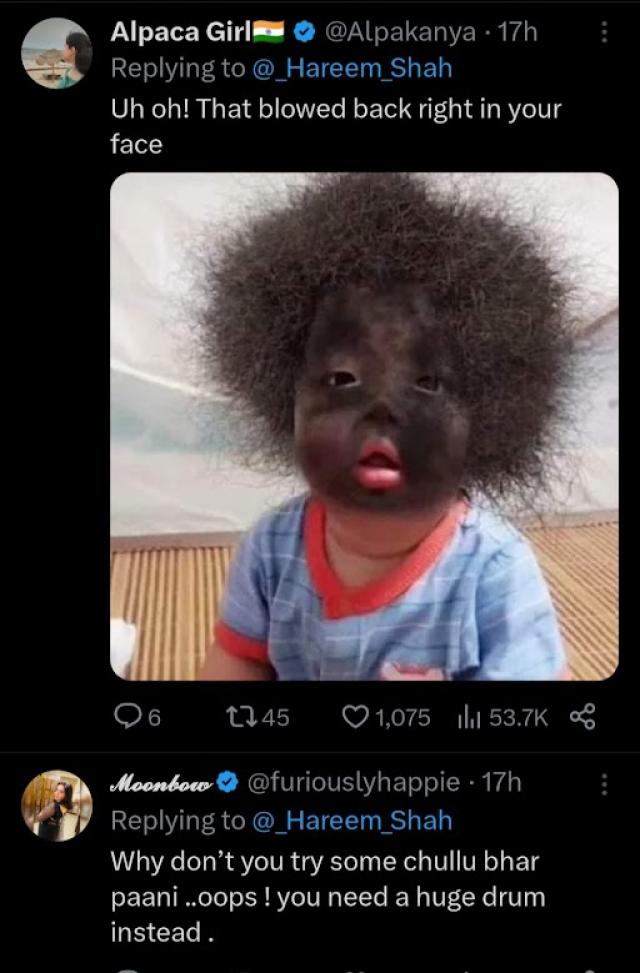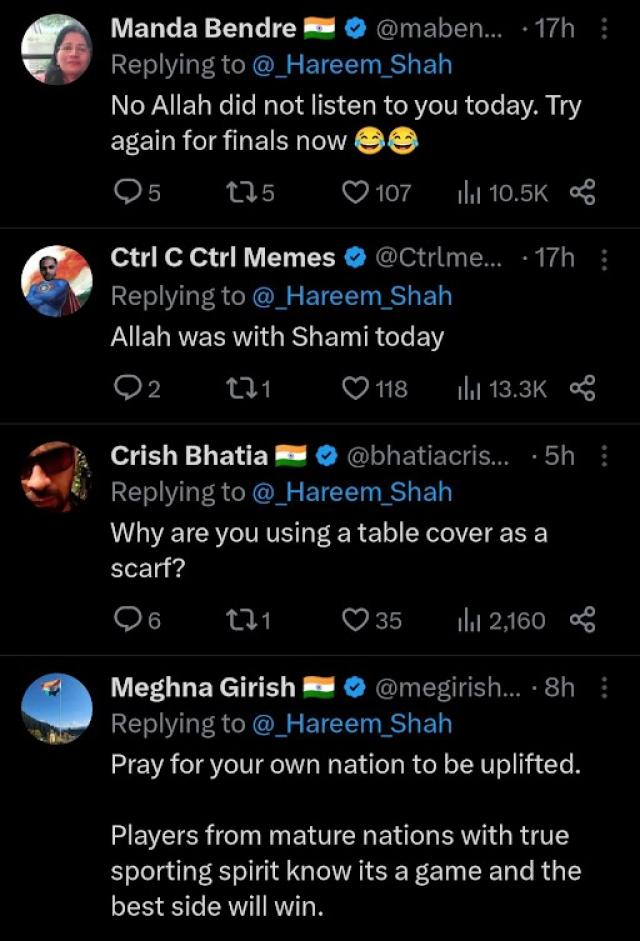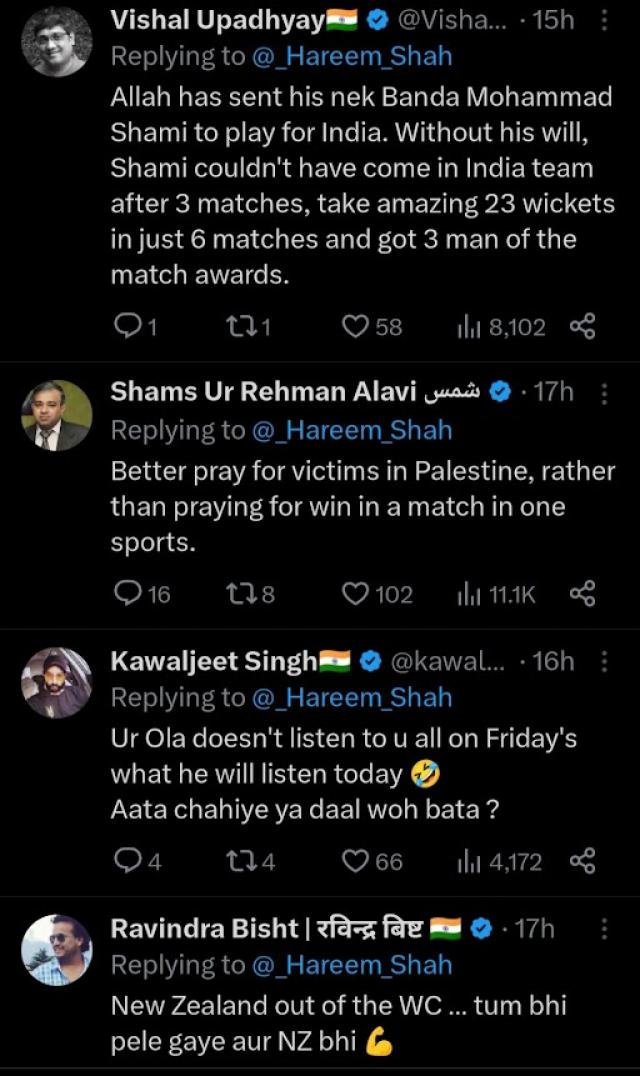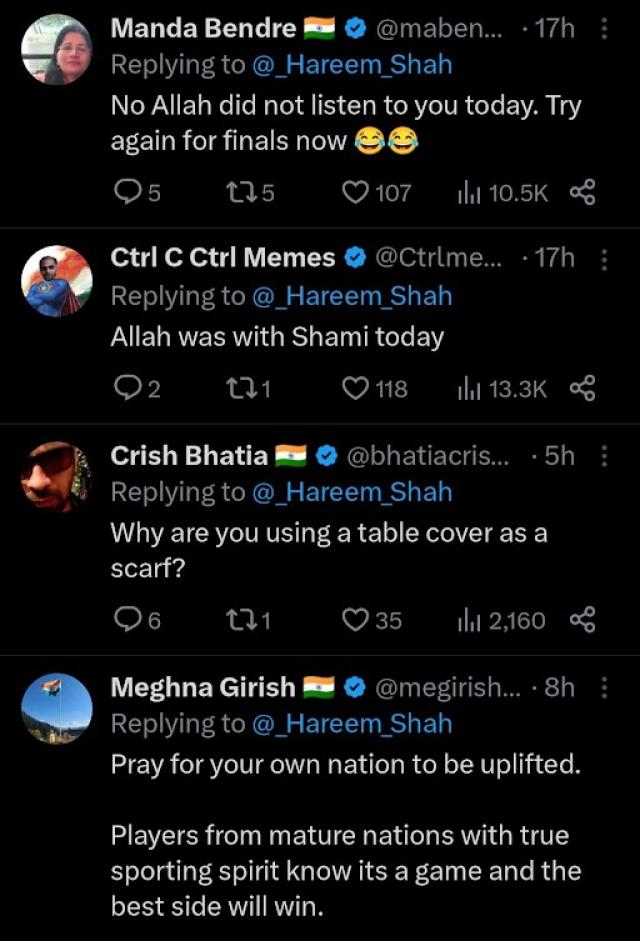 Also read: IND vs NZ: Anushka Sharma's Oversized Shirt price will leave you in splits
India in ICC World Cup 2023 Final
The ICC Men's Cricket World Cup 2023 has determined its finalists. And India will go head-to-head with Australia in the upcoming Sunday showcase match in Ahmedabad.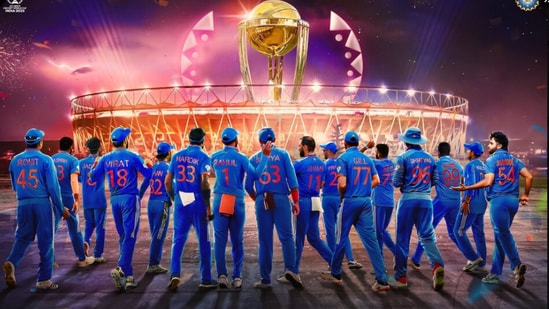 The hosts of the tournament, have secured victory in all ten of their matches. Hence leading them to their first World Cup final since their 2011 triumph on home turf. They achieved an unbeaten record of nine wins in the league stage. And also sealed their spot in the final by defeating New Zealand impressively in Mumbai during the semi-finals.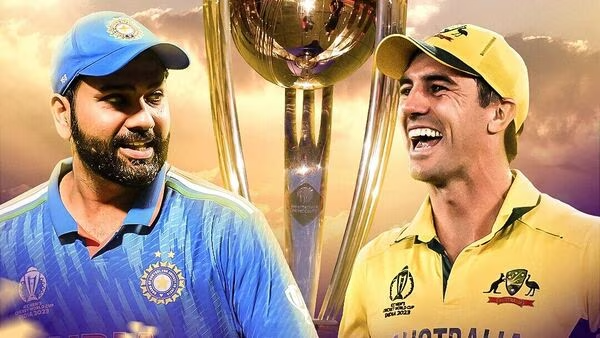 Rohit Sharma's team will face Australia in the final. The five-time champions emerged victorious against South Africa in a tense second semi-final at Eden Gardens on Thursday.
Read more: Meet the Guy who predicted in year 2012 Virat will break the Sachin ODI century Records