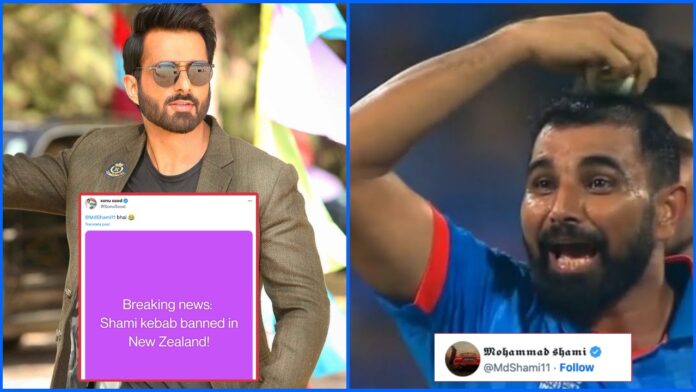 Sonu Sood cheerfully acknowledged India's fast bowler, Mohammed Shami. The bowler's remarkable feat in the World Cup 2023 semi-final against New Zealand included a record-breaking seven-wicket haul. This stellar performance significantly contributed to India's impressive 70-run victory.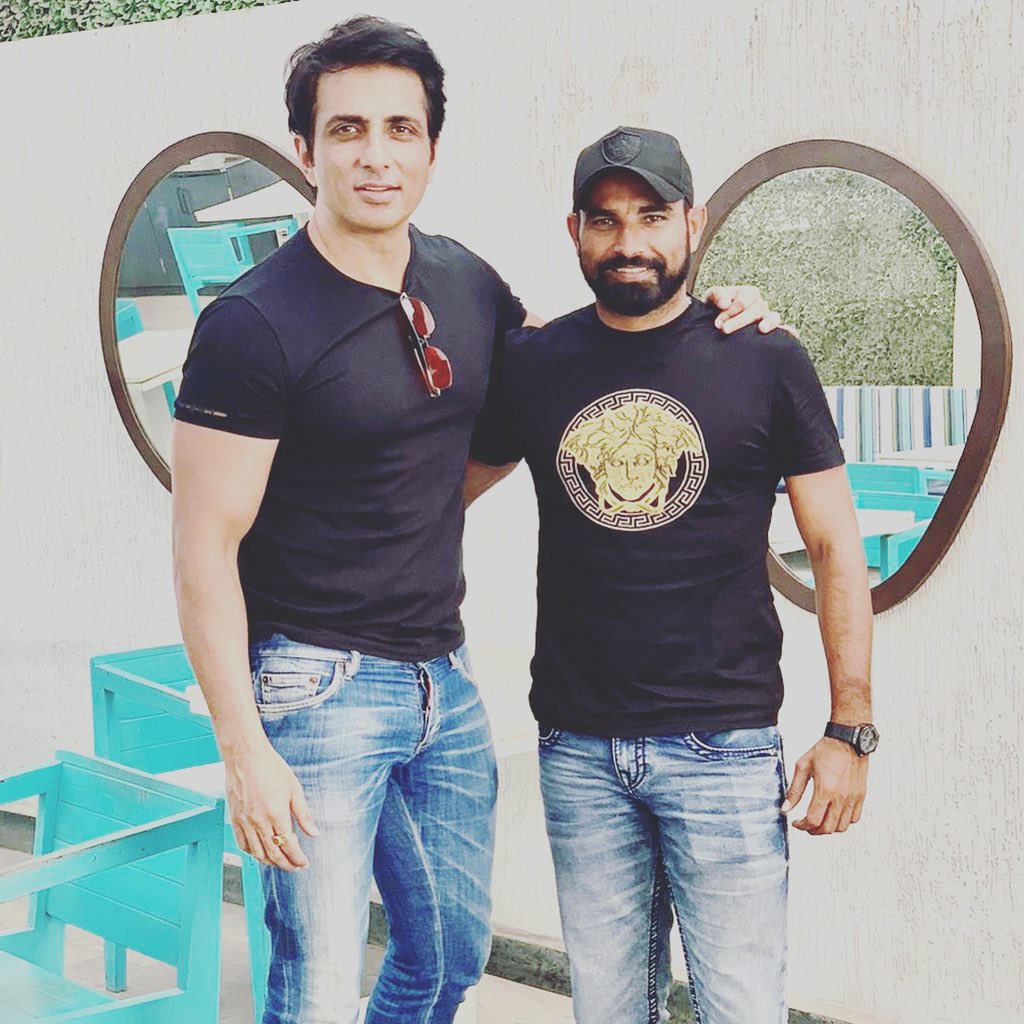 ODI Brilliance by Shami
Shami's extraordinary bowling performance, boasts figures of 7 for 57. Later, it earned him the distinction of being the first Indian bowler to reach 50 wickets in ODI World Cups. Meanwhile, it also marked him as the fastest to achieve this significant milestone. Currently, At the age of 33, he has emerged as the standout wicket-taker in the World Cup 2023. It an impressive feat considering his 23 wickets in just six matches.
Within this tally are three instances where Shami displayed his prowess by claiming five wickets in an innings, along with a notable four-wicket haul. Furthermore, his exceptional average of 9.13 and a strike rate of 10.91 outshine all other bowlers in the tournament. All of this underscoring not just his talent but also his remarkable consistency on the cricket field.
Adding to his list of accomplishments, he became the first Indian player to secure seven wickets in a single World Cup match. This wicketing haul etched his name in the annals of cricket history.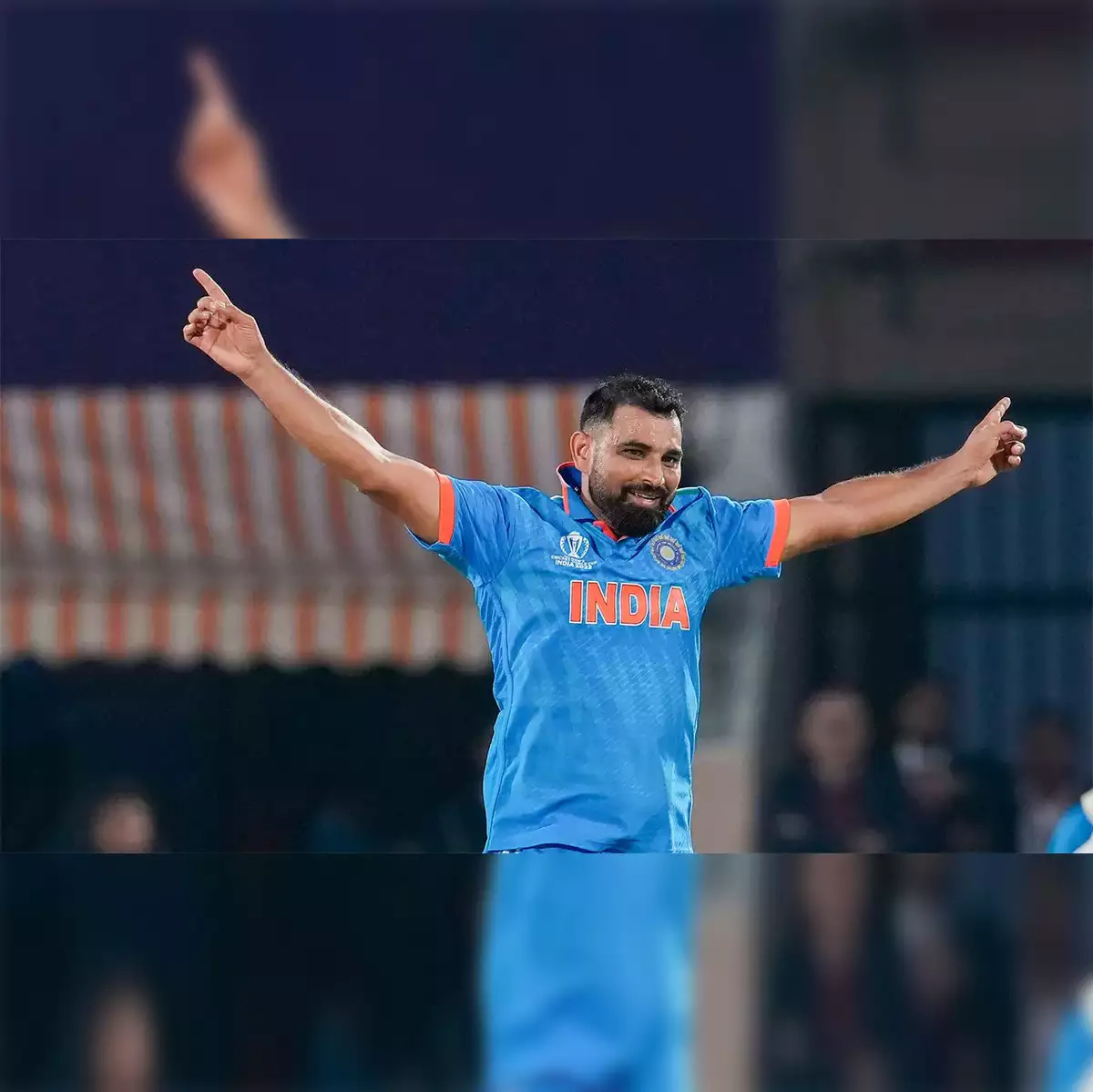 Shami's outstanding show against the Black Caps earned him the well-deserved Player of the Match in Mumbai. His bowling skills played a vital role in limiting New Zealand to 327 runs. Meanwhile India set a strong total of 397 for 4, courtesy of centuries by Virat Kohli (117) and Shreyas Iyer (105).
Despite being sidelined for the first four games, he made a strong comeback due to all-rounder Hardik Pandya's injury. The Indian team management initially favored Shardul Thakur for his batting skills. Yet, Shami seized the opportunity and showcased his talent with the white ball.
He began impressively, taking five wickets against New Zealand in Dharamsala. His stellar form continued with figures of 4/22, 5/18, 2/18, 0/41, and a record-breaking 7/57 in the following six ODIs for India.
Sonu Sood's Witty Banter
Frequent cricket supporter Sonu Sood shared a humorous update on social media: "Breaking news: Shami kebab banned in New Zealand."
@MdShami11 bhai 😂 pic.twitter.com/alryvXynlJ

— sonu sood (@SonuSood) November 16, 2023
Shami found it amusing, reposting with a hearty "Hahahahahhaah" and a heart-shaped smiley in response.
Hahahahahhaah❤️ https://t.co/a9VkG1tqT9

— 𝕸𝖔𝖍𝖆𝖒𝖒𝖆𝖉 𝖘𝖍𝖆𝖒𝖎 (@MdShami11) November 16, 2023
Altogether, Shami, Kohli, and Iyer lit up the Wankhede stadium, propelling India into the fourth ODI World Cup final. Remarkably, this achievement recalls their last triumphant appearance in the 2011 final under the leadership of MS Dhoni, held at the same venue during his reign.
India's impressive unbeaten run in the current World Cup adds to the remarkable nature of this achievement. Consequently, Their consistently exceptional performance secured them a coveted spot in the final. They eagerly await the outcome of the Australia vs. South Africa semi-final clash. The stage is set for a thrilling summit clash at Ahmedabad's Narendra Modi Stadium on Sunday, November 19, promising an eagerly anticipated showdown that will keep cricket enthusiasts on the edge of their seats.
Read more: Ratan Tata reveals why he refused to attend the event of King Charles