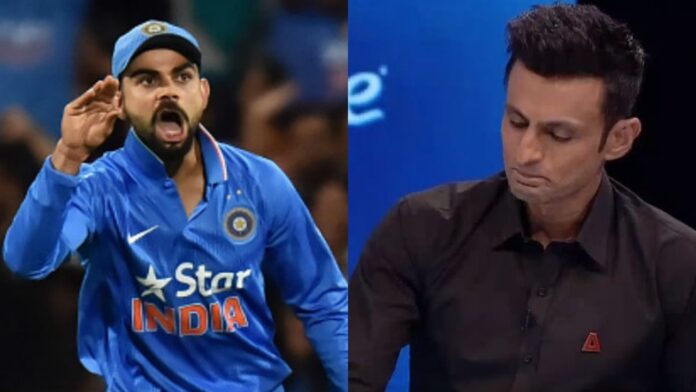 The Indian cricket team holds the top position in the current rankings, having secured victories in all seven matches played so far in the tournament. Their most significant triumph came in the recent match against Sri Lanka at the Wankhede Stadium in Mumbai. India is presently considered the top contender for the World Cup title, followed by South Africa, Australia, and New Zealand. Virat Kohli, a key player for the Indian team, has consistently delivered outstanding performances in all matches, and his exceptional skills in chasing runs remain unparalleled in the annals of cricket history.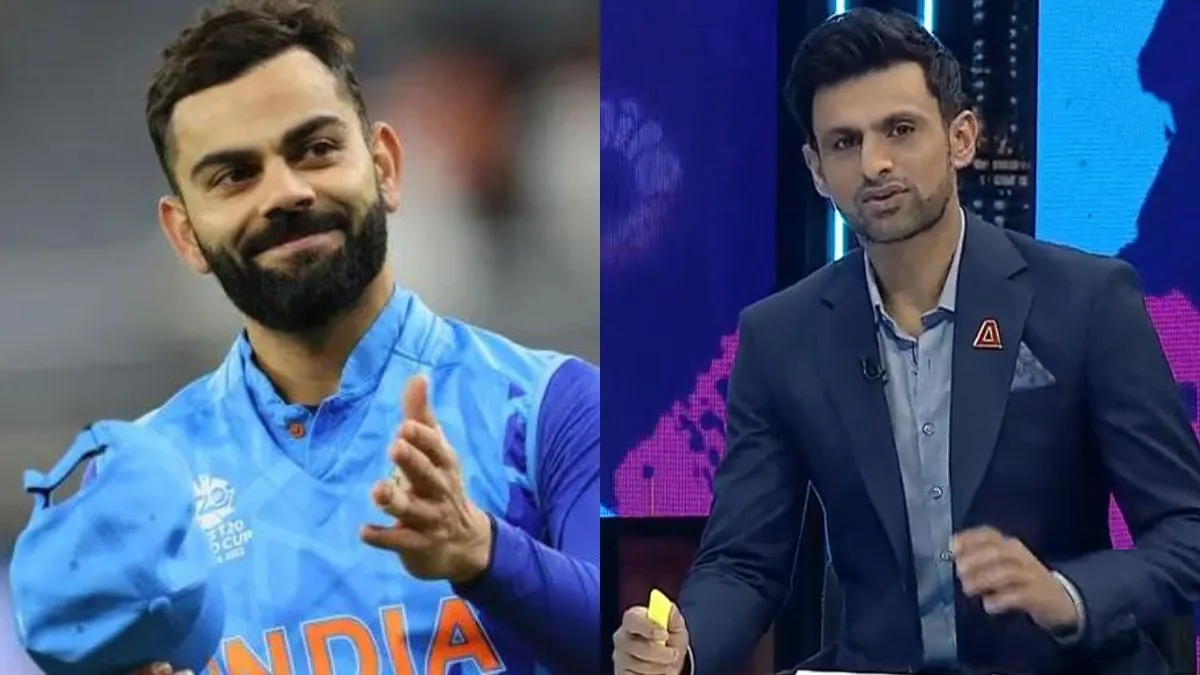 Virat Kohli is widely regarded as the most well-rounded batsman in international cricket. Hence, if you highlight any perceived 'weakness' or 'vulnerability' in his game, you should be prepared for a strong public backlash. Not too long ago, a prominent Hindi newspaper faced a backlash, including the burning of copies, due to a controversial article about Kohli.
This incident underscores the immense size and emotional attachment of Kohli's fan base. Shoaib Malik, the former captain of Pakistan, learned this the hard way. While participating in a panel discussion, he discussed the topic of 'Kohli vs spin' and pointed out why the Indian cricket superstar might 'struggle' against spin bowling. Malik was merely fulfilling his role as an analyst, but he likely didn't anticipate the overwhelming reactions and relentless trolling that followed.
Shoaib Malik trolled by Virat Kohli's fan
Virat Kohli is globally acknowledged as the most exceptional and prolific batsman in the history of cricket. Consequently, anyone attempting to mock him is bound to face relentless hate and criticism. In a recent panel discussion, Shoaib Malik raised the question of why Kohli consistently faces challenges against spin bowlers from the opposing teams.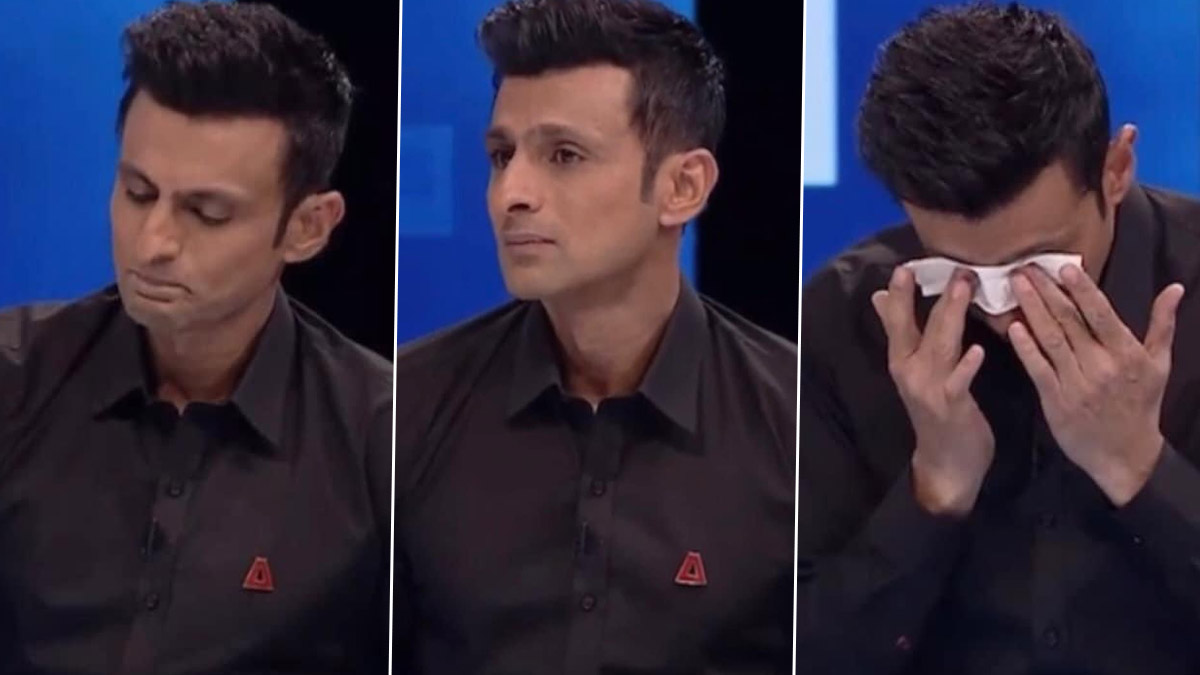 In the presence of Pakistan's batting icons, Wasim Akram and Misbah-ul-Haq, Malik discussed the potential reasons behind Kohli's struggles against spin bowling. Little did Malik anticipate the vehement reactions from Indian fans. His remarks were met with responses like, "Shoaib Malik, thank you for trying to teach Virat Kohli how to bat; now, please instruct Amitabh Bachchan on acting as well."
In response to this, Malik expressed that people misunderstood his role as an analyst. He commented, "No batter in the world, or in the future, is immune to struggling at some point, even if they score a hundred thousand runs." (Duniya mein na koi batter aaya hai, na hi aayega jo kisi jagah pe phasta na ho. Beshaq woh 1 lakh run bana ley)
He went on to clarify, "You didn't grasp my point. All I was saying is that any batsman who shuffles their feet while facing spin bowling encounters difficulties. There are numerous cricket legends who serve as examples; you can inquire with anyone."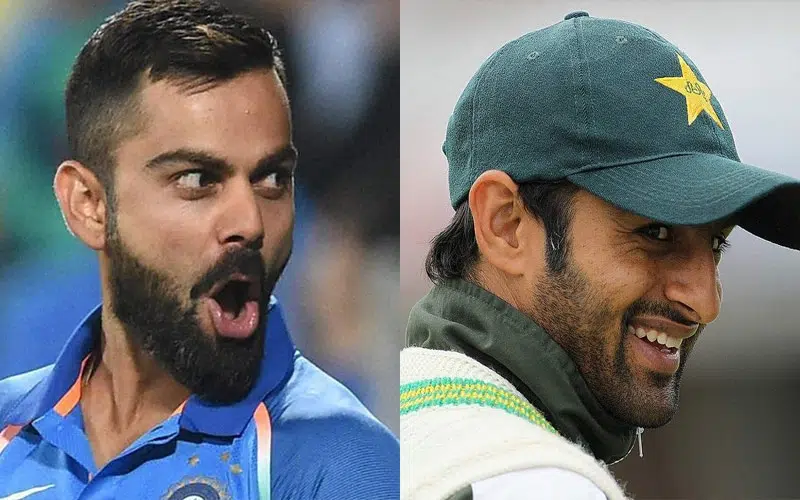 "When a batsman's feet move across while they're facing a spinner, as soon as the ball is delivered, they tend to find it challenging. I didn't imply that he doesn't know how to play. I simply mentioned that he may feel a bit uneasy. That's all. If you had watched the entire show, you would have understood that I frequently praise him. He's undoubtedly one of the cricket greats," he added.
Shoaib Malik comment on Virat Kohli
Malik showcased his expertise in playing spin during the discussion. As one of Pakistan's top players against spin, he aimed to explain why Babar Azam and other Pakistani players often struggle against spin bowlers like Kuldeep Yadav and Afghanistan's Noor Ahmed. While emphasizing the right techniques for facing left-arm spinners and wrist-spinners, Malik remained focused. His analysis of the challenges posed by off-spinners indicated a profound understanding of the batting difficulties experienced by both Babar and Kohli.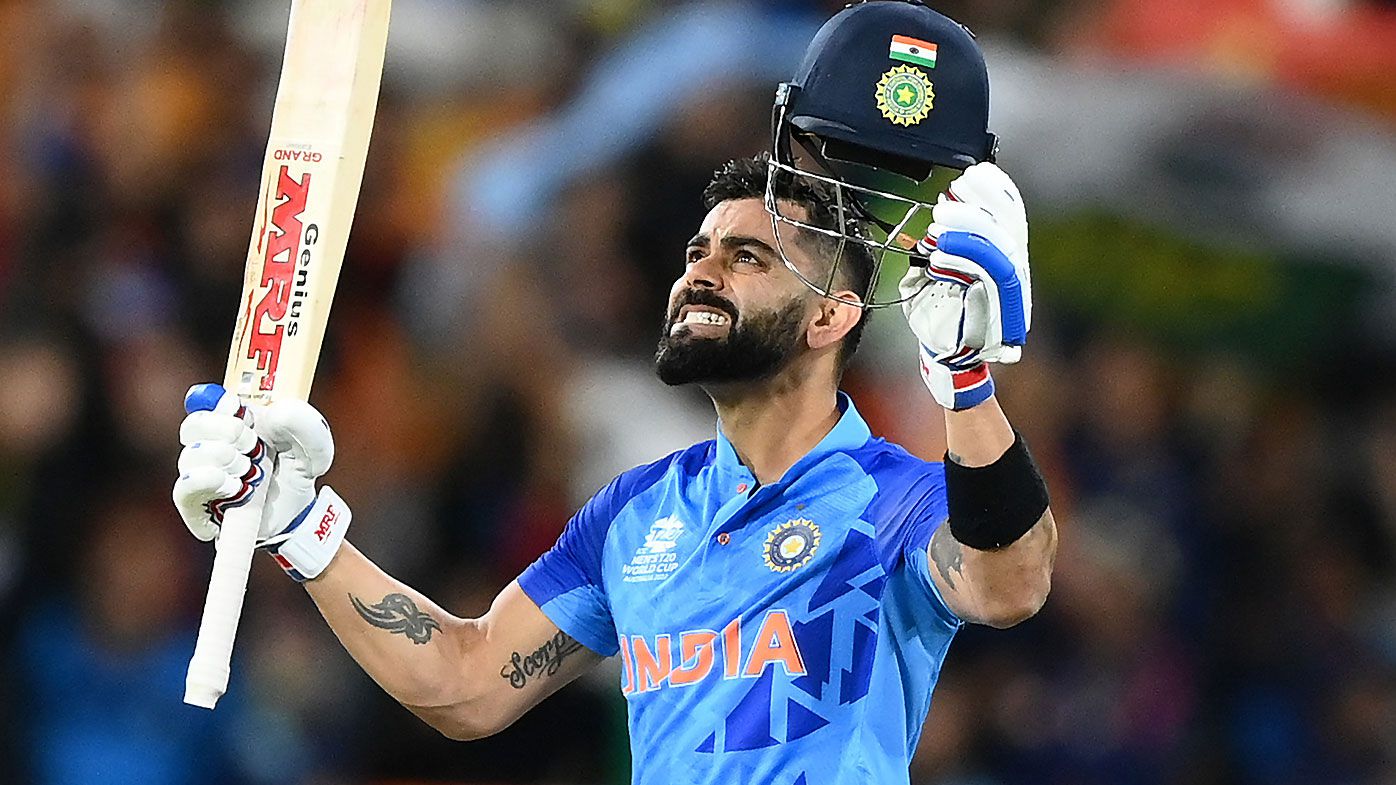 "If we analyse both Babar Azam and Virat Kohli, we can observe that their discomfort when confronting off-spinners is related to the positioning of their feet. Specifically, when the front leg (left leg) of a right-handed batsman moves in a crosswise direction, off-spinners become a significant challenge for them. Both Babar and Virat encounter this issue," Malik had stated.
"What distinguishes them is that Babar's susceptibility to this scenario is limited to facing a select group of spinners. In contrast, Virat encounters this challenge with nearly every spinner he faces. However, Virat copes with this pressure by frequently resorting to aggressive shot-making. If Babar can adopt a similar approach and play more aggressively, it will benefit his game."
Read more: Reporter taunts Shreyas over short balls, Cricketer Reacts