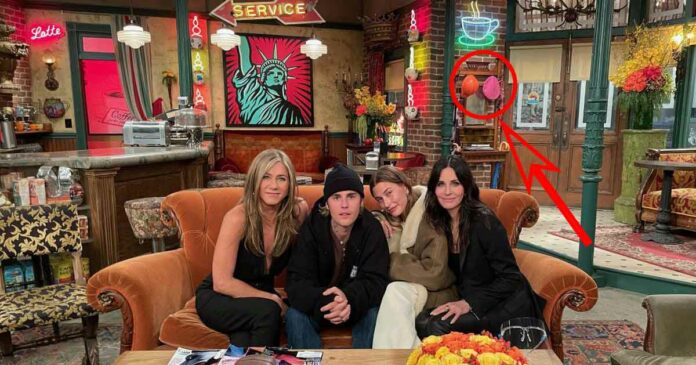 FRIENDS fans can finally celebrate as HBO Max confirmed the release date of the reunion special in addition to a teaser trailer. Fans of the long-running NBC series FRIENDS have been waiting for a long time for the reunion special. It appears now that it's just days away. While fans were thrilled to have a glimpse of the reunion special, they are quite disappointed with some of the decisions made.
Originally, the reunion was announced back in November 2019. However, due to Covid-19, it got delay from being filmed until this year. While fans are obviously very excited to see their favorite six characters Courteney Cox, Jennifer Aniston, Lisa Kudrow, David Schwimmer, Matthew Perry, and Matt LeBlanc, people's complaints have also been flying left and right. Here are some of the things fans hate about the FRIENDS reunion:
1. James Corden Hosting The Show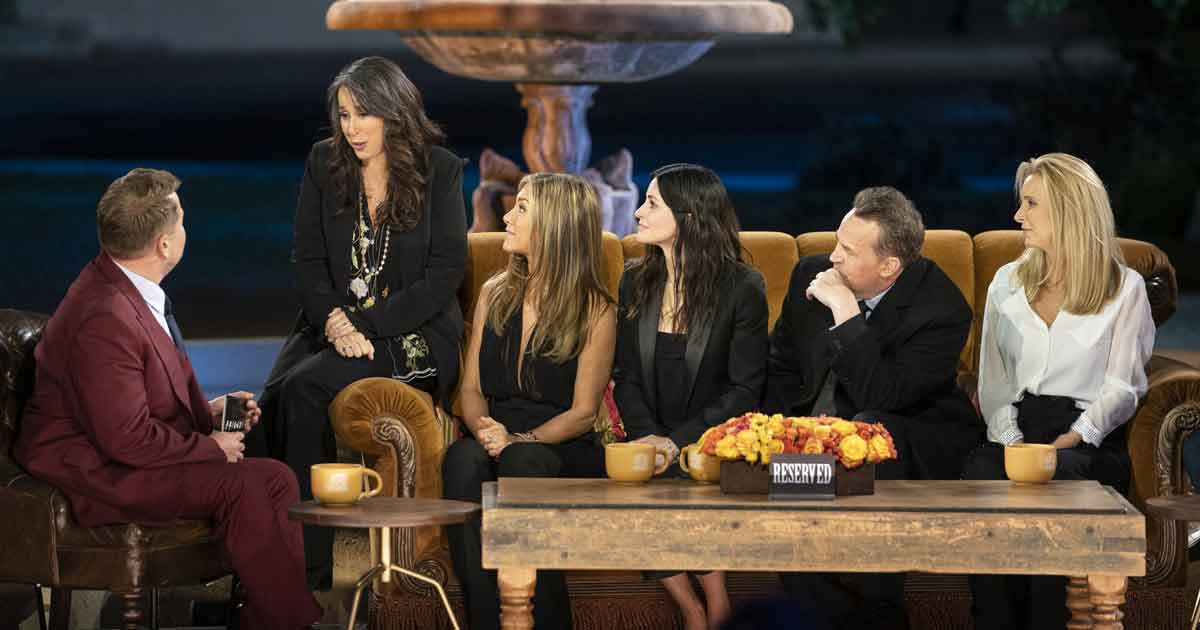 James Corden, Carpool Karaoke host has been bashed about being the host of the FRIENDS reunion show. Corden was very well-liked for some time but it appears like the public has turned on him in recent years. Some of them find him annoying, rather than funny, and also he has even been linked to some controversies. People are not holding back and sharing memes about their distaste for Corden. Even though James Corden has yet to respond to the backlashes, below are some of the most savage tweets about him:
Friends with
reunion James Corden pic.twitter.com/R6hWimlLVe

— SHANE REACTION (@imshanereaction) May 19, 2021
I'm sorry if this isn't brand new information but WHY IN THE FRESH HELL IS JAMES CORDEN HOSTING PART OF THE FRIENDS REUNION??? #FriendsReunion pic.twitter.com/6vZkCdgMDJ

— Liv (@stevenrogered) May 19, 2021
2. Paul Rudd Is Missing In The Reunion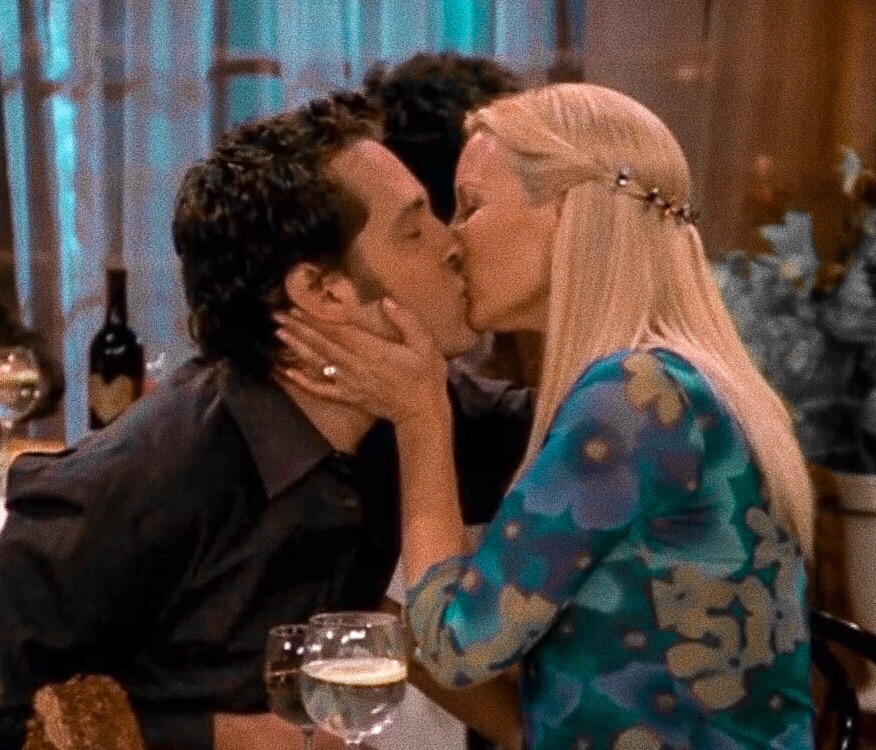 While fans were thrilled to finally see the six friends getting back together, there was a bit of confusion about the list of the guest stars. It seems like one of the important guest stars is missing. In addition to Malala Yousafzai, James Corden, and David Beckham, supporting cast members including Elliott Gould, Maggie Wheeler, and James Michael Tyler will be present during the unscripted special. However, one celebrity who is not returning to the reunion special is Paul Rudd.
Rudd joined the series in its ninth season as Mike Hannigan. He was the love interest for Lisa Kudrow's character, Phoebe Buffay. Unfortunately, Rudd will not return as one of the star guests. The fans of Mike and Phoebe wanted to see Rudd in the supporting cast appearance list and this news is heartbreaking for them. Check out some of their reactions:
HOW CAN PAUL RUDD NOT BE IN THE FRIENDS REUNION
even joey's hand twin is on the guest list. but where is phoebe's husband! pic.twitter.com/n4jvx2cWH4

— Radhika (@radzmatazz_) May 14, 2021
As much I am pumped about the Friends reunion, please tell me Paul Rudd will be a hidden guest or something. I mean he was such a huge part of Phoebe's storyline as well.

— Monica⁷ 💜 💚 (@MonicaYadav08) May 13, 2021
I'm not even that big a fan of friends, but Paul Rudd not being listed hurts my soul. pic.twitter.com/llBEu56uFC

— Kristen (@berry198) May 13, 2021
3. Long List Of Guests List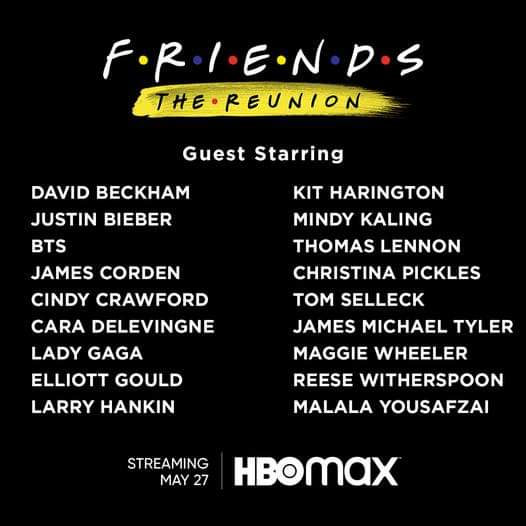 FRIENDS fans are very excited about the reunion special that is finally happening. However, fans always wanted to see just the main characters and few supporting characters together. That is why people are also upset by the newcomers being involved in the FRIENDS reunion special. Popular celebs such as the K-pop group BTS, Lady Gaga, Justin Bieber, and many others will be in attendance at the FRIENDS reunion. It has left fans scratching their heads as to why are they important to the show?
4. FRIENDS Reunion Is Not A FRIENDS Episode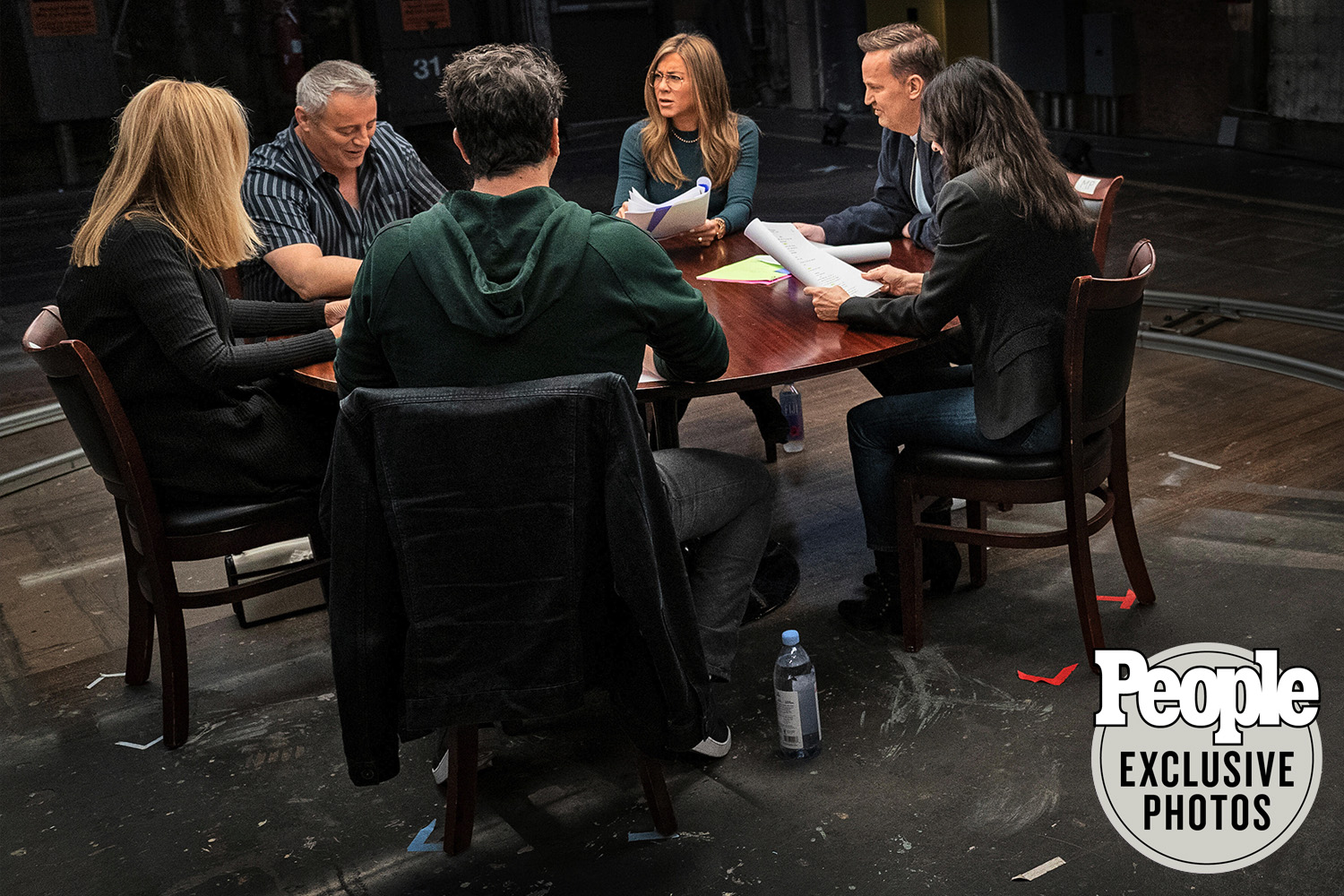 Whenever fans thought about the FRIENDS reunion, they thought it will be an extended version of the series. It will be about their grown-up characters and about how their lives turned out after going to different paths. But, fans were quite disappointed when they heard that it will be more like a get-together, rather than an actual episode.
The main cast will reunite, have surprises, revisit the set, share behind-the-scenes footage, and recreate some of the iconic scenes, but they won't be portraying their original characters. They will be appearing in the reunion special as themselves. It will be an "unscripted special" where the cast members will be sitting around and discussing the show. FRIENDS fans are not quite liking this fact.
5. Too many Spoilers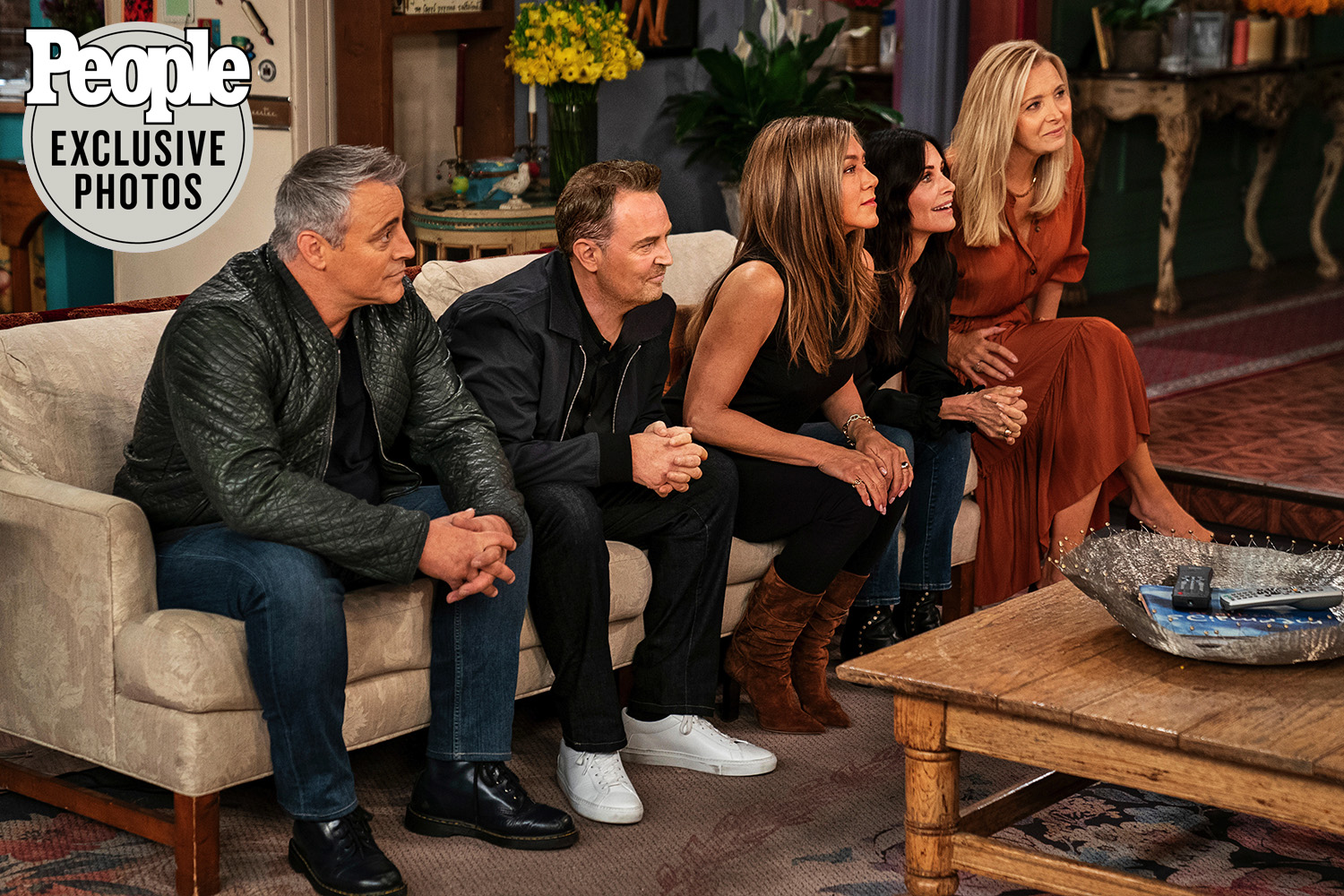 Fans have been waiting for the FRIENDS reunion for quite a long time. They got little details from the main cast interviews and finally, the teaser was released. However, between the interviews and teaser, it seems like we know everything about what is going to be there in the special. We know that the show will be unscripted, characters will recreate some iconic FRIENDS moments, guests list, supporting characters list, what most of the guest stars would appear like, and many more things.
Fans doubt there won't be many surprises left for the final Reunion. First, it's just a talk show and already a lot of details have spilled all over the internet. So will there be anything left to watch?
6. People Stressing On Matthew Perry's Health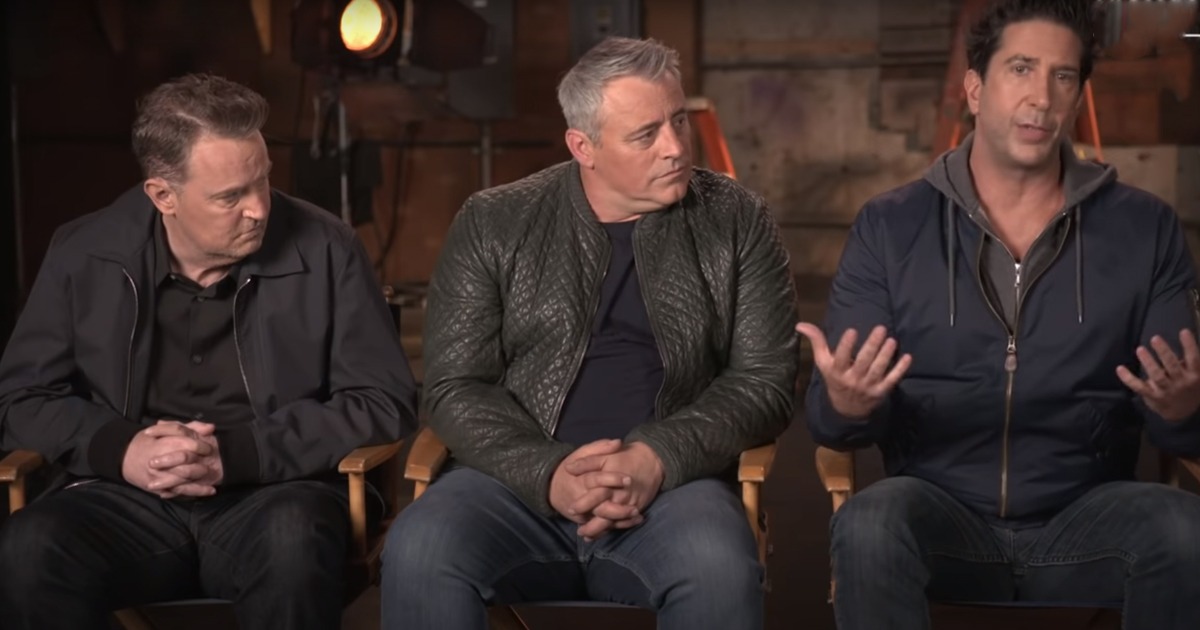 We all know he had to go through a lot of stuff in his life and he has successfully overcome all his demons. When you have to fight hard and give your everything to win, then in the process you always leave behind a part of you. And that is what has happened to Matthew but fans and media houses keep fixating on this all the time. It's better to just enjoy the show rather than pointing fingers at everything and everyone. When we know his past, it's useless to discuss how bad he looks now or how his speech sounds like. The man has gone through a lot and it has taken its toll already. So now let's celebrate what he is and what we like about him the most.
7. Too Many People Missing From The Show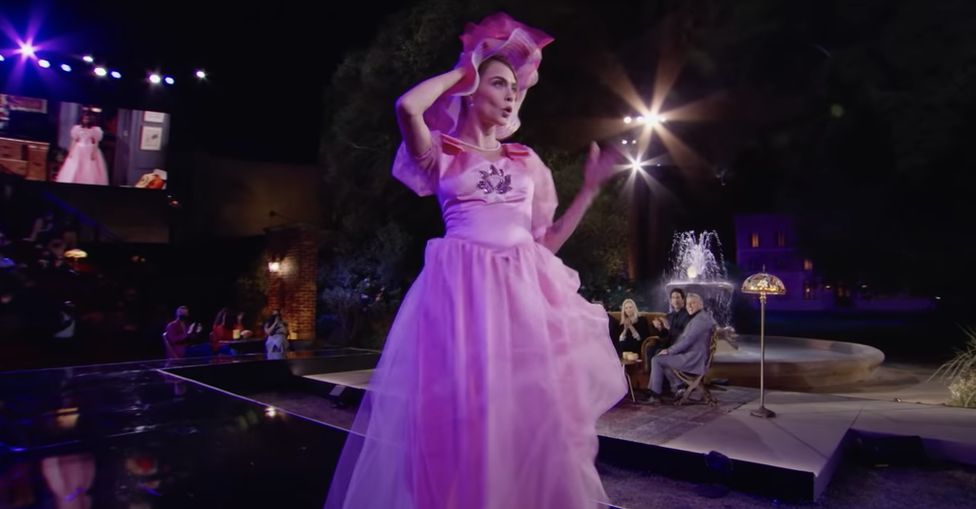 Apart from Paul Rudd, there is a big list of guest stars who are missing for the FRIENDS reunion. Of course, some of the guest stars won't come to the show because of the history between the guest stars and the main characters of the show such as we can't expect Brad Pitt because of his too much history with Jennifer Aniston. Also, Aisha Tyler would not come back because of her issues with show co-creator Marta Kauffman. However, fans expressed their disappointment about the guest stars who apparently wouldn't be there. We have noted down a few disappointments expressed by the people but before that, we would like to share a list of few people from FRIENDS who really deserve to be at the Reunion but they aren't.
You can also watch this video to check out the people who really deserved to be at the reunion:
So all these people couldve been a part of the friends reunion but Warner Bros chose Justin Bieber and James Corden😑 pic.twitter.com/1YBdjP0Fcn

— Alex 🦋 (@ScottishMando) May 14, 2021
i was so excited for #FRIENDS reunion but they are bringing some worst of celebrities as guests? pic.twitter.com/HH1tNv2RTd

— Ipps 🇵🇸 (@ipputts) May 14, 2021
paul rudd, george clooney, winona ryder, julia roberts, freddie prinze jr, ben stiller, susan sarandon, danny devito, bruce willis, brad pitt etc were all on friends and yet all they could get was the dude from game of thrones and justin bieber for the reunion…..

— ً (@shawnsguster) May 13, 2021
Also, fans would really like to see Christina Applegate, Julia Roberts, Isabella Rosellini, Winona Ryder, Jean Claude Van Damme, Helen Hunt, and Billy Crystal. They could all have been invited to the reunion special. In fact, comedy icon Danny DeVito should be in the special. We just hope that these names will come to the show as big surprises that HBO Max doesn't want to spoil.