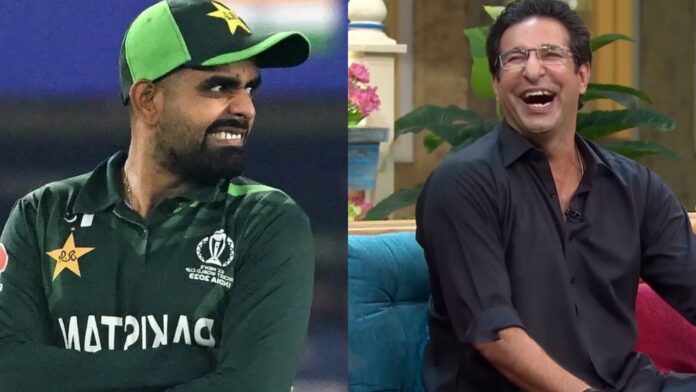 Babar Azam's team remains mathematically in contention. Although their chances of qualifying hinge on an unlikely scenario in their match against England in Kolkata.
New Zealand's decisive victory over Sri Lanka in Bengaluru on Thursday evening has severely diminished Pakistan's chances of reaching the World Cup semifinals for the third consecutive time. Pakistan's hopes rested on the 1996 champions winning their last league game to maintain their semifinal aspirations.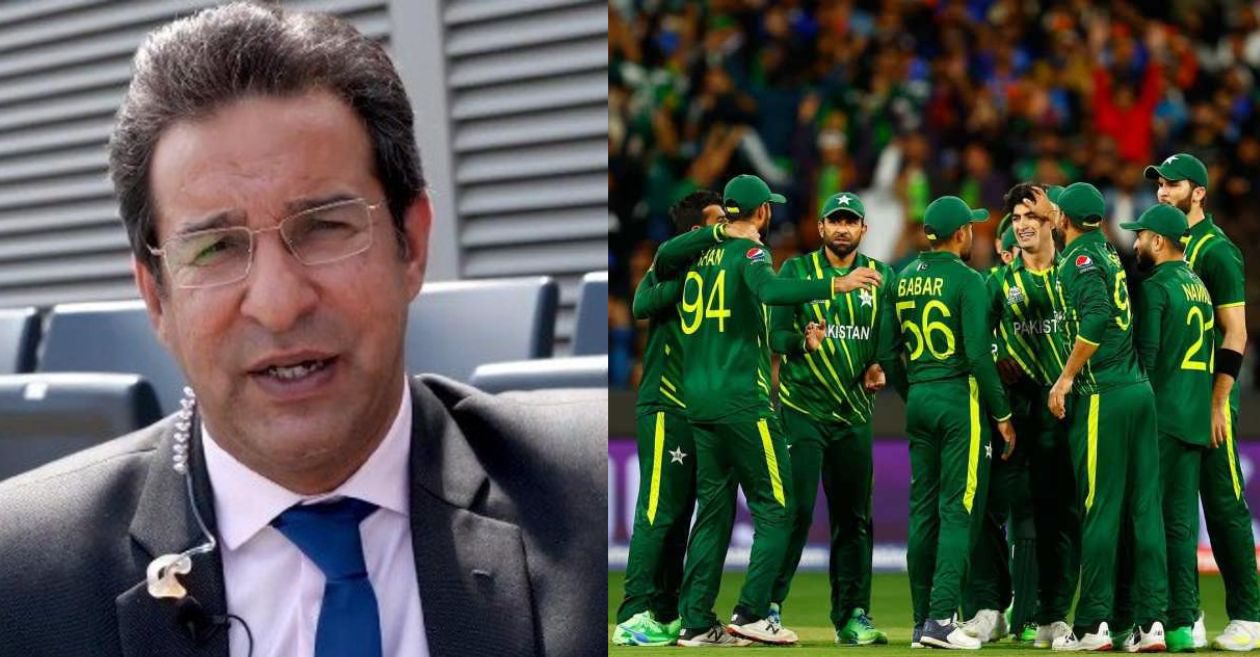 However, New Zealand's resounding defeat of Sri Lanka dashed those hopes leaving Babar Azam's team only mathematically alive in the competition with an improbable qualification scenario in their upcoming match against England on Saturday in Kolkata. Despite this challenging situation, the legendary Wasim Akram has a unique and unconventional strategy in mind for Babar and his team.
Pakistan 's Only Hope
By successfully chasing down the target of 172 against Sri Lanka in just 23.2 overs, New Zealand not only solidified their position in the fourth and final semifinal spot but also elevated their net run rate to +0.743. This scenario implies that for Pakistan to surpass New Zealand in the net run rate race.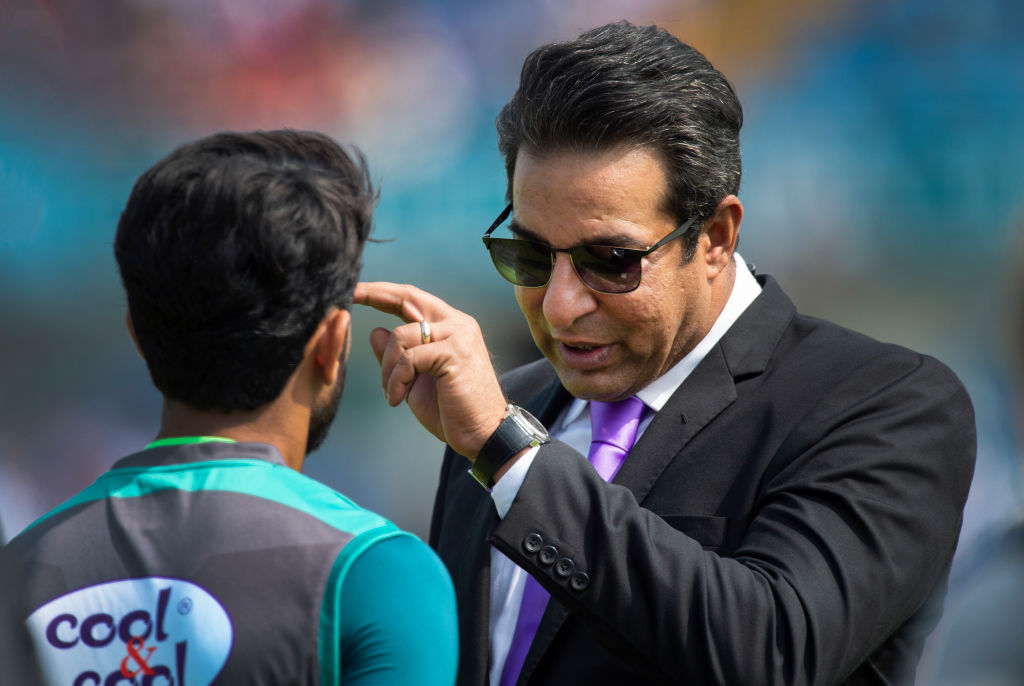 They would need to defeat England by a margin of 287 runs or more when batting first in their final round-robin game at the Eden Gardens. On the other hand, if Pakistan is tasked with bowling first, the qualification chances become impossible, requiring them to restrict the opposition to a target that can be chased down within 5 overs.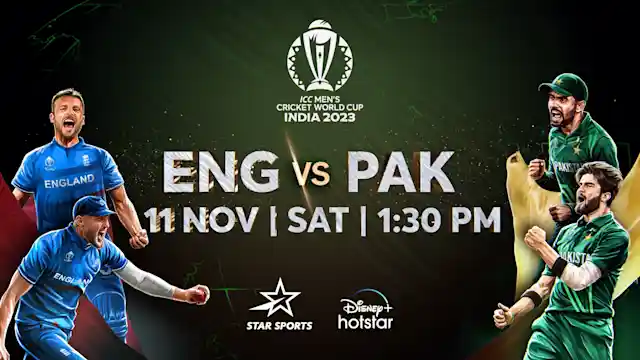 However, Akram has proposed a humorous strategy for Pakistan to secure a spot in the semifinals for the first time since 2011, as disclosed by A Sports' TV anchor during their live show after New Zealand's victory. In light of the recent discussion regarding the timed-out dismissal of Sri Lanka's Angelo Mathews, Akram suggests that the Pakistan side should capitalise on this unique mode of dismissal.
How can Pakistan still qualify for the semi-finals? @wasimakramlive has a hilarious idea.#ASportsHD #ARYZAP #CWC23 #ThePavilion #WasimAkram #MoinKhan #FakhreAlam #MisbahulHaq #NZvSL pic.twitter.com/iaCH6CSZSa

— ASports (@asportstvpk) November 9, 2023
"Score whatever is achievable, and then secure the dressing room of the England team for 20 minutes to force all their batters into getting timed out," the anchor disclosed, leaving Akram amused.
His fellow panelist and former captain Misbah-ul-Haq took it a step further and proposed, "Let England bat first, and then lock the dressing room afterward. Why give them the chance to set a total at all!"
Pakistan's Current Situation
Pakistan suffered a severe setback in their World Cup campaign as they experienced a string of four consecutive losses, marking the first time ever in a single edition of the tournament. This disappointing run included an unexpected defeat against Afghanistan.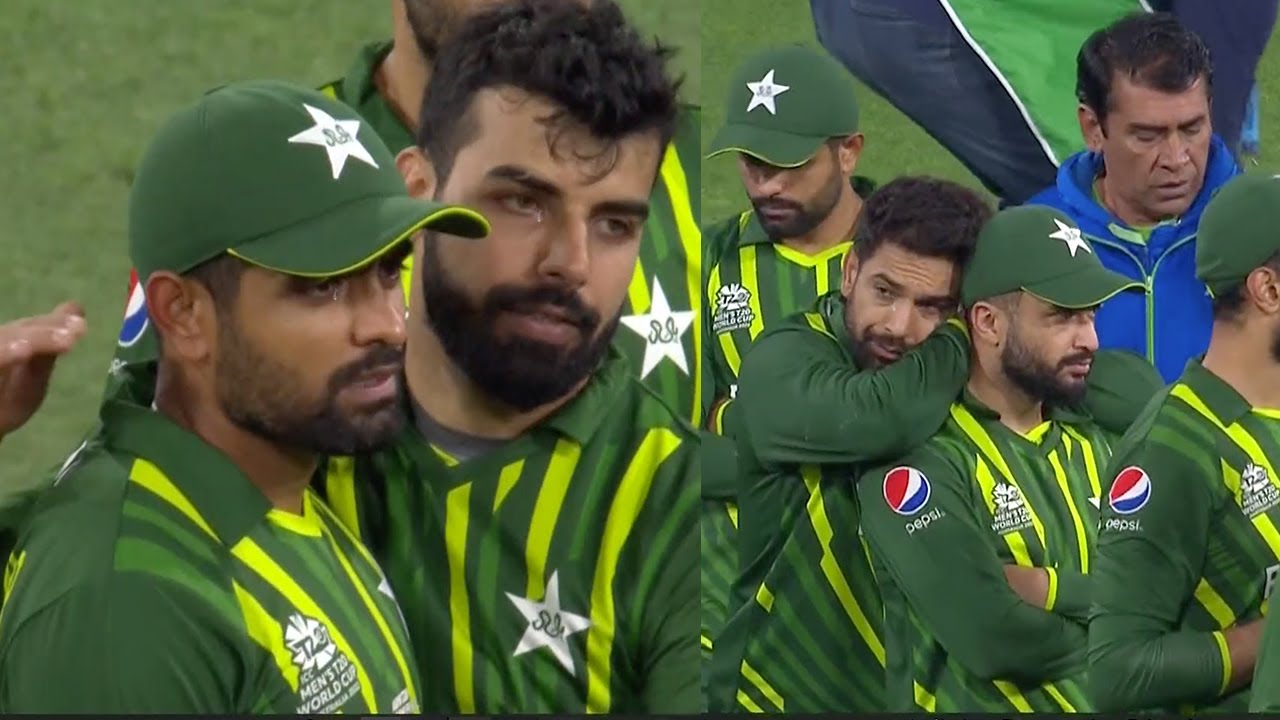 Pakistan's current net run rate (NRR) stands at +0.036. Achieving a victory by such a substantial margin may seem unlikely, but they could attempt to improve their chances by batting first, especially if the Duckworth-Lewis System (DLS) comes into play due to rain.
Following defeats against India, Australia, Afghanistan, and South Africa, Pakistan made a comeback with wins against Bangladesh and a surprising victory, courtesy of DLS, against New Zealand in Bengaluru.
Read more: Fan asked Dhoni 'Aapko kya gussa dilata hai?', Captain Cool Reply Goes Viral